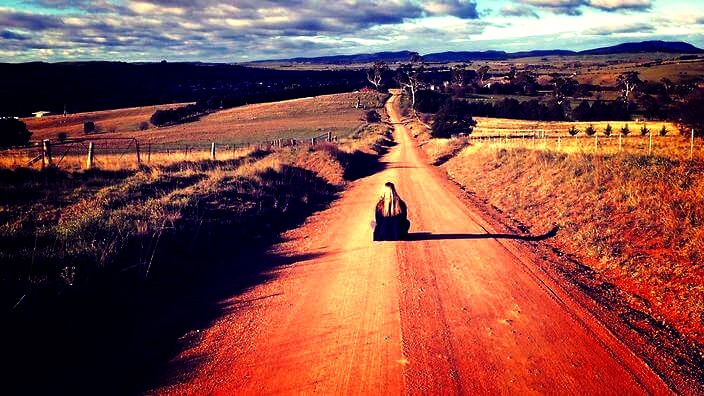 New think tank CJRE argues we need to start fixing the various issues that mitigate the attractiveness of moving away from big cities to the regions, including Tasmania.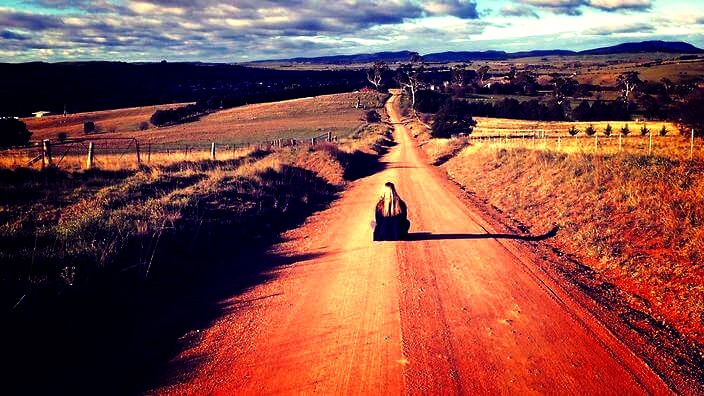 Distribution of our population has been a very important topic, particularly whenever migration came up. Australia's population growth, some would say since the beginning of European colonisation, has been heavily dependent on migration, mostly migration to our biggest three cities, Sydney, Melbourne and Brisbane. These three cities combined claim 11 million people, a staggering 44% of our population. In terms of growth rate, the three cities accounted for more than 70% of our population growth, indicating the imbalance in population distribution is only getting wider.
Congestion and overcrowding, along with rising housing prices created political pressure to come up with a detailed population plan, to which the federal government responded with regional migration programs. 2019 was particularly important for the new reforms, as places for 189 skilled independent visas, a permanent residency visa that allows you to live anywhere in Australia, was significantly cut, reducing it to a mere 18k from the previous 43k cap, while in reality only 7.7k invitations were issued, some of which did not result in an application. In the meantime, caps for regional migration was increased, along with a new temporary regional worker's visa, with a pathway to permanent residency. The impact was supposed to be felt this year, and following years to come, but a global pandemic virtually halted the program before it could go into full swing.
One thing is clear across political lines, it is not possible for migration to return to previous levels at least for the next few years to come. International borders may remain closed for this entire financial year, and depending on the development of the pandemic, possibly even the next one. Population policies regarding migration will have little impact, and net migration will be drastically reduced, up to 85 percent by even the very optimistic estimates. Population plan now needs to focus on domestic relocation, both of Australian citizens and temporary residents who are currently onshore. While the latter can be attracted under existing programs of pathways into permanent residency, the former needs more coherent plan to be incentivised. But thankfully, remote working opportunities as a result of COVID-19 has the potential of making the process a lot smoother.
A number of Australian companies has adopted permanent work from home policies, while others have adopted flexible working arrangements, a combination of some days at the office and some days working from home. Atlassian, the country's biggest tech giant, has given the opportunity to staff to permanently work from home, and being fully remote has become a very famous concept amongst Australian tech companies. A lot of other professional services companies are adopting the same policies, as outbreaks keep occurring from time to time, the wave of remote work is only getting stronger. This comes with devastating economic consequences nonetheless, with restaurants and inner-city cafes taking the biggest hit. Thousands of workers in hospitality and retail has lost their jobs and are often stranded in our biggest cities without any family. This creates a large group of people who do not have particular purpose or immediate need to keep living there, and a lot of professionals have already started looking at regional property markets. There is a strong indication that the pandemic has increased interest in moving to regional areas, which can be further incentivised by investment in infrastructure and sustainable growth in education and health care sectors. But the question is, if these professionals move to the regions, will they bring the jobs with them?
The question is a tricky one, and we do not have a clear precedence to refer to. We have always experienced a steady domestic relocation from our regions to capital cities, to an extent that a lot of the regional towns have negative population growth rates. Will this reverse migration, if it actually occurs, bring jobs back to the regions?
The simplistic answer would be yes. This would certainly result in an injection of cash in our regions. Relocation is expensive, plus people would purchase goods and services from their salaries which are not exclusively extracted from the regional economies. There are certain lifestyle choices and preferred activities, which can boost entertainment facilities with new customers and investment, as well as a growing demand of labour in the hospitalities sector. This will bring jobs to the local youth, as well as those moving back home from the big cities. A surge in economic activity will make the relocation more plausible, and if this practice becomes sustainable, we are looking at an exponential growth for our regions, while making population in our bigger cities more sustainable.
But the nature of this idea represents a chicken and egg problem. Without proper infrastructure and adequate healthcare and education, it will be hard for our regions to attract young professional families to our regions. Lack of opportunity and quality of services have been long standing reasons for exodus from our regions, and unless there is significant improvement, it is hard to imagine the number of professionals moving would be large enough to be significant.
Then again, it is hard to attract investment in these sectors and undertake government initiative without larger population groups to make it sustainable.

Gradual improvement would be more sustainable, but certainly not scaleable. So, where do we go from here?
Without dismissing the risky nature of such initiative, it is fair to say there is a lot to gain and little to lose. Poor healthcare facilities and lack of access is something our regional population is suffering through for a long time, and little has been done by our governments to rectify that. A regional NSW woman recently was taken to Sydney for her childbirth, because of lack of proper medical facilities near her. Thousands of regional women have to go through this trauma and fear, but in her case, the delay in medical care coupled with the journey resulted in the death of her newborn daughter. While a lot of argued should the borders were open, she could have been taken to a nearby Queensland hospital, albeit not right next to her home, would be a much shorter journey. But the real question to be asked is why women living in our regions need to go on a countrywide tour to have care during their pregnancy and childbirth, why have we not significantly improved our healthcare facilities in our regions?
Regional Australians have shorter lifespans, higher levels of disease and injury, and poor healthcare facilities contribute to, and extend further, the overall quality of life. Even if no one moves from metropolitan cities to our regions, the improvement of healthcare in our regions is long overdue. Investing in proper medical infrastructure in country Australia can only have positive outcomes and incentivise further growth in our regions. Investment is not just about pouring money, it is also about incentivising skilled medical professionals to move into the regions and ensuring a continuous supply of qualified human capital. Investment in regional healthcare services have both long term and short-term benefits, one of the few sectors where government investment will be popular and bring guaranteed outcome, particularly during the current pandemic.
When it comes to education, the situation is even more grim. Students often have to take hour long bus rides to attend schools, and this means they miss out on most of after school activities. Regional students are more likely to skip school, less likely to go to universities and more likely to drop out even if they enrol. The proportion of country students who meet the required milestones at school are 19 to 48 percentage points lower compared to the whole population. Government funding has increased over the past few years, but without solving fundamental issues such as distance of students from their education providers and lack of reliable transport, simply giving more money to the schools will not solve this problem. Again, just like healthcare, improving education services in regional Australia has both short and long-term benefits, even without anyone moving from the metropolitan areas. Such investment will only make regional Australia more attractive and provide better services to regional Australians.
Relocation of professionals and improvement in our regional infrastructure is a mutually beneficial relationship, not only does improvement attracts more people, but also more people can lead to further bargaining power and thus speed up development. Only one in ten Australians live outside our state capitals, coupled with the lack of education and basic services, it sends them further down the road of disempowerment. More people relocating in our regions will bring crucial skills, financial investment and strong voices for change, something regional Australia desperately needs right now. We just need to start the process.
The question is, will we?
---
The Centre for Jobs & Regional Economy intends to meaningfully contribute to policy-making, quality research, debate and evidence-based solutions to advance regional interests. Headquartered in Tasmania, we want to help drive policy ideas in shaping a better future for people.
Source: Tasmanian Times https://tasmaniantimes.com/2020/09/regional-population-plan-dilemma/#utm_source=rss&utm_medium=rss&utm_campaign=regional-population-plan-dilemma