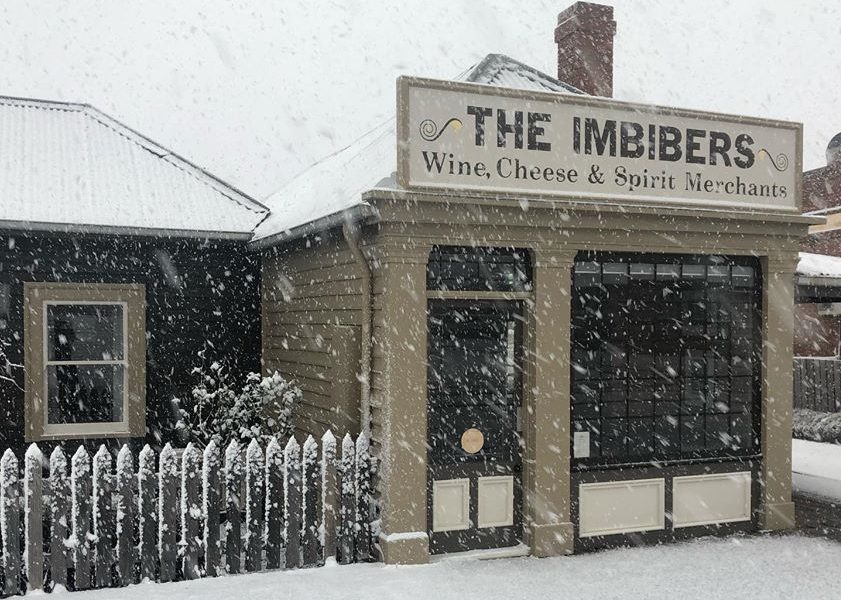 Greg continues south from from Ross, taking in the Midland Highway towns and nearby sights from Tunbridge to Colebrook.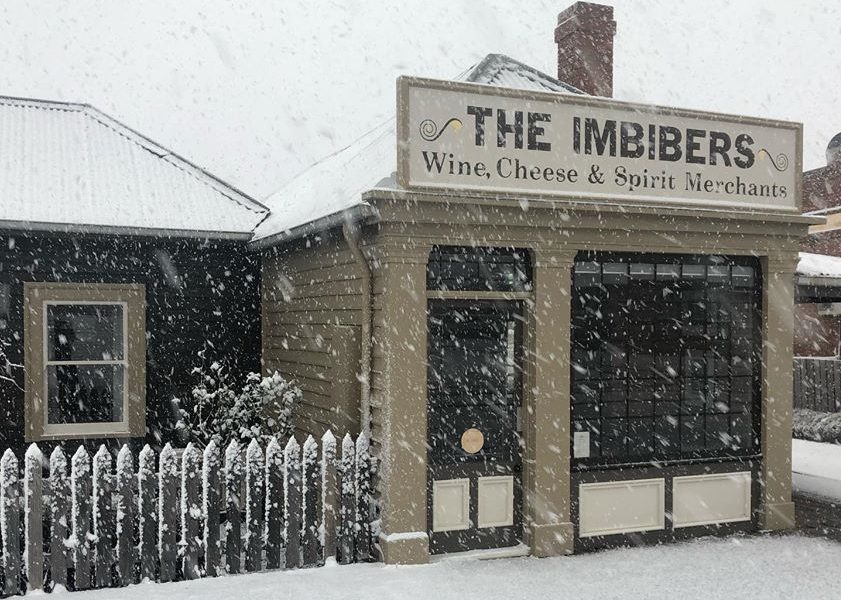 Hit the road with Greg Cure for an eclectic examination of the Midland Highway from the perspective of a traveller, reflecting on 50 or so years of travel from the north and north-west of Tasmania on this highway to Hobart. As we move through the landscape the fixed parts are examined, in some cases actual towns; in others the subsets of farms such as fields, plains, rivers, forests and lakes. We started the series with an overview; then Part 2: Towns Starting with 'W' (North); Part 3: Towns Starting with 'W' (Ross Cluster) and here present Part 4.

The Midland Highway Part 4: the Giant Village we call Tasmania
Ghosts of travellers past 4 : Horton College & family connections
It's easy to miss as you motor down a straight section of road south of Ross. If you look closely though on your right, you will see a lone brick arch in a paddock. This is all, that remains of what was once the premier educational institution in Tasmania. Some of Tasmania's most prominent people were educated there between 1855-1892. It was built by Samuel Horton, who was given a sizeable land grant south of Ross, which he named Somercotes. It was run as a Methodist school and flourished until the 1890's, when a major depression hit Tasmania. The school fell into debt and disrepair. All that remains today of a school that educated nearly 800 boys is a solitary portico and the district name Somercotes and its attendant homestead which nowadays offers accommodation and other services.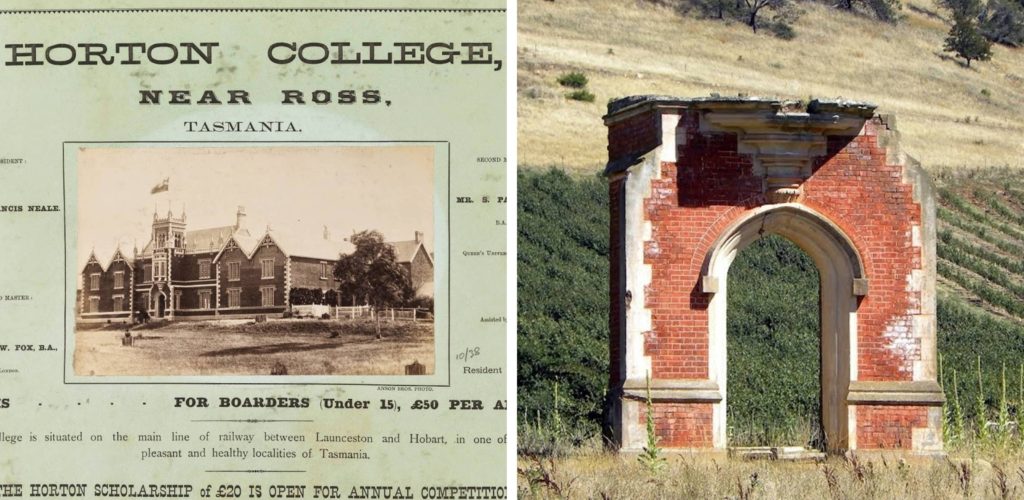 Tasmania – one giant village
I have always considered myself, perhaps self-indulgently, as a west coaster with a father from Waratah and a mother from Strahan. To cement this I worked in several west coast mines, including three years working for Mt Lyell. I assumed we had no family connections with the midlands. One shouldn't underestimate, however, how wide geographically the family net spreads in Tasmania. Sometimes when one gets into causal conversations about family connections, one realises Tasmania is just one big 'village'. Even if you wanted to escape the badge of honour/dishonour of a convict past with forty per cent of Tasmanians having convict blood you would be unlucky not to have some convict blood.
My paternal great grandfather
A deliveryman came to my door a couple of years ago and upon noticing my surname asked, on behalf of his wife, whose mother had that maiden name, if she might be related to me. I asked for her to contact me and promised to do some research. It meant delving back into the first of my paternal family arriving in Tasmania. Fortunately, my nephew had done and published within our family a complete genealogy from our families first arrival in Tasmania. My great grandfather was a 'highwayman' who was transported from Ireland and arrived in Hobart in 18511. He was certified free in 1855 and assigned land at Green Ponds (now Kempton) which probably means he likely worked on the road gangs that built the Midland Highway. He moved to Ross and worked at Horton College. He was married at Horton College by the reverent John Manton a Methodist minister. My grandfather as child of college employees got a 'steerage' education at Horton. He is buried at Bishopsbourne and his eldest son was born at Campbell Town and died at Ross. For forty years or more I drove through the midlands blissfully unaware I had any family connections here.
1 John Dennis Cure married Elizabeth Jamieson 1857 ( in the shadow of the shotgun it appears!)
I acknowledge my nephew Richard Glover on his extensive research and consolidation of our family history in Tasmania.
Tunbridge – more to it than you think
Very rarely do travellers detour off the main highway into Tunbridge. It was one of the first towns, if not the first, town bypassed. Tunbridge was once an important staging post on the Midland Highway. It had three coaching inns, all extant: the Tunbridge Wells Inn, the Victoria Inn, and the York Inn. Each inn was associated with a different coaching company, namely J. E. Cox, Samuel Page and Alfred Burbury Coaches. Today, it's a sleepy little village which punches above its weight in terms of historic buildings. Most notable is the town's convict-era bridge dating from 1848, the oldest single span bridge in the country. The bridge is famous for its association with Thomas Meagher, a 'Young Ireland' rebel.
It also includes a salt lagoon with its own unique and endangered flora, one of only four natural salt lakes that occur in Tasmania. A small crustacean native to only two lagoons in Tasmania can be found here but is critically endangered.
How country towns get diminished
Tunbridge suffered a fate starting to become common to small towns, namely, the loss of its local pub. A remarkable community campaign saw Tunbridge residents create their own licensed community club. Another recent trend for country towns is the decision of the Church of England to sell off country churches, creating some confusion over the status of cemetery burials, both past and present. Other than the pub and church other losses severely reduce the populations and relevance of country towns, including removal of a railway station, road by-passing, loss of banks, the closure of the local school, loss of young people to larger centres, loss of an official post office and loss of local livestock sales and agents. Further pain is inflicted when a town can longer field a cricket or football team. The settlement of Antill Ponds, with just a house or two to be seen as you whizz past in a car or bus, had a cricket team up until 1949 when it was finally disbanded.
Road and rail separate
As one drives south toward Woodsdale and Antill Ponds we can still see on our right the rail line which has followed the road closely since Perth. The railway engineers decided Spring and Constitution hill was too step a gradient for rail and elected to go further east. For those of you who were lucky enough to have travelled on Tasmania's last passenger train, the Tasman Limited, towns like Parattah, Rhyndaston and Colebrook will be familiar to you. For most travellers they are known to us by signposts indicating the turnoff points of such towns. I have fond memories of Parattah as the train made a refreshment stop there. It has a wonderful Tudor style pub and station complex and is worth the few minutes drive from Oatlands for a visit. A spur line of around seven kilometres once connected Parattah to Oatlands but was discontinued after 1949.
Beware of politicians in puffer jackets shouting slogans!
An ever-present danger are slogans shouted by contemporary politicians which on the surface sound logical and sensible to the general population. Here are two which we should unpick and examine more critically:
We need to cut green and red tape
Well at Woodsdale we seem to be open for 'the coal business'. It has come to light the government has been supporting a coal company, Midland Energy, by means of a $50,000 grant with little consultation with local landowners. Water is a crucial resource in the southern midlands and coal is a large consumer of water. Cutting of red tape has seen a weakening of reporting obligations of coal mines as to the amount of water they use. Coal mining, and its even deadlier cousin fracking, is likely to damage to aquifers and groundwater-dependent rivers. In addition, Joe Public is not privy to what constitutes exactly the chemical cocktail used in fracking to free the gas. Water will be the most precious commodity on the planet next century and must be classified a significant national resource and should not be bought and sold or commercialised in any sense. Water should be regulated not de-regulated and subject to a good dose of red tape! Another reading of we are open for business and cutting red and green tape could be we are going to open a coal mine, gloss over the environmental assessment and let it be unaccountable for reporting its water use.
The money could have assisted in the ongoing private restoration of, say, Woodbury: a Georgian house with original outbuildings such a stables, shearers sheds and cottages. Now many people in the midlands occupy listed houses and a lot of the owner's private money is sunk into their upkeep. Some can afford this, others may well be struggling others may be converting it into a business idea. There ought to be a means to assist people who are struggling with the upkeep and maintenance of such houses quietly and without embarrassment. Surely this is a better spend of public money than assisting a coal company with a grant in what is touted by authorities as the 'Battery of the Nation'.
The 'Walls' of Jericho
Jericho is a fascinating place. My wife and I stood in what was the once main road and saw no cars, no people and it resembled a scene from High Plains Drifter or a similar western. It was so quiet was it out there on that flat plain, yet still in sight of the new highway. It is one of oldest European settlements in Tasmania.
An explorer Hugh Germaine moved through the district not long after first white settlement and armed with a Bible and the Arabian Nights chose the names Jericho, Jordan River, Bagdad and Jerusalem all of which survive except Jerusalem which was subsequently changed to Colebrook Dale and soon after that just plain Colebrook.

The palawa name for the Jordan River is kutalayna and is a good candidate for dual naming.
It may have been the size of Oatlands but for administrative decisions that relocated most of Jericho's functions to Oatlands -government stores, military detachment, and gaol in 1827.There are no walls around Tasmania's Jericho, but it does have an association with 'walls', namely Mud Walls. Jericho was the location of a substantial 'probation station' made of rammed earth forced into a timber framework, hence the term Mud Walls. It gave name to the Mud Walls Road, a substantial road linking Jericho and Colebrook and hence onto Richmond. Another significant edifice in Jericho is the beautiful Henry Hunter designed St James Anglican Church, which contains the grave of John Bisdee, who was the first Tasmanian to be awarded the Victoria Cross. The Bisdee family are of a course a prominent midlands family. The Church was actually a rebuild as the original Church suffered critical structural damage.
Oatlands
At some point in history Oatlands was on track to become Tasmania's third biggest centre. It is the most intact Georgian village in the world with over 150 sandstone buildings still standing in Oatlands. Usually I stop at Oatlands near the shores of Lake Dulverton – it's usually quiet with good public conveniences and its great just to watch the birdlife. It's very close to the restored Callington Mill which is a flour mill built in 1837 and fully restored in 2010.
When the mill was finally rebuilt as a working model my late wife and I went there and had coffee and bought some bread and flour. The bread was exceptional. It was then a visitor centre. It was closed as a visitor centre in 2017 and is in a sort of limbo.
My advice in visiting Oatlands for the first time is just to walk the length of the main street and take in the abundant sandstone buildings. Just take in the atmosphere- it will be rewarding . Next visit do some research beforehand and do the same stroll just cherry picking the key buildings you have isolated from your research.
Oatlands through the closing of the visitor centre and the shutdown of a high-quality woollen garments outlet has lost a quite a few jobs that will be difficult to replace. Next year is the 200th anniversary of the founding of the town, falling at a time when the town faces some significant challenges. At the present time the people of Oatlands are debating whether to build a proposed 30 room visitor complex on the Callington Mill Site.
Delightful detours 3 The Mud Walls Road
The Mud Walls Road is a sealed road that goes from near Jericho to Colebrook. It is officially Road B31 and its condition has improved considerably over the years.
It is easily found as it is well sign posted from the main highway, however its best to go into Jericho and take in the many historic sights it has to offer and continue north until you encounter the main highway and then turn right and continue to the mud walls turnoff. It's a great drive and although narrow the road surface is not too bad. As a bonus from time to time you can observe swift parrots. A steep descent sees one arrive into Colebrook and we again cross the main railway line.
There are some wonderful National Estate buildings in Colebrook, most are private residences. They include The Chimneys which was a convent until 1967, the sandstone convict-built Colebrook Court House, and St Patrick's Roman Catholic Church-an interesting Gothic Revival church dating from 1857. Colebrook was virtually wiped out in the 1967 bushfires. Technically the Mud Walls Road ends at Colebrook and leads to Campania and Richmond as Colebrook Road. It is a wonderful drive through the windy road at the base of the Cole River Valley. Campania has a few nice buildings too with the standout being the General Store, dating form the 1870's. Apart from being a scenic drive, a diversion from the Midland Highway through the Mud Walls Road if you live in certain eastern shore locations in Hobart then it is an actual short cut.
---
Image acknowledgements –  Tasmanian Archive and Heritage Office (TAHO) ; ontheconvicttrail.blogspot.com/; Southern Midlands Council; original watercolour by artist Sue Glover; Tasmanian Times.
Source: Tasmanian Times https://tasmaniantimes.com/2020/08/the-midland-highway-part-4-giant-village-called-tasmania/#utm_source=rss&utm_medium=rss&utm_campaign=the-midland-highway-part-4-giant-village-called-tasmania