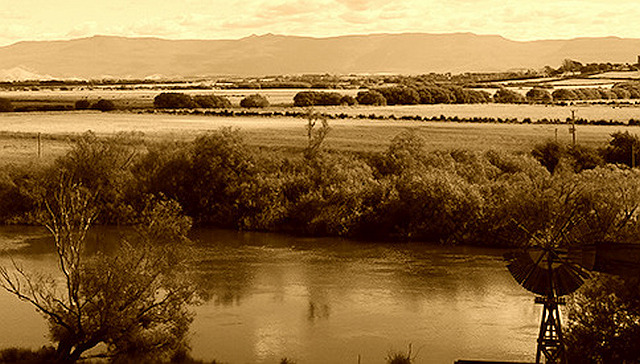 Hit the road with Greg Cure for an eclectic examination of the Midland Highway from the perspective of a traveller, reflecting on 50 or so years of travel from the north and north-west of Tasmania on this highway to Hobart. As we move through the landscape the fixed parts are examined, in some cases actual […]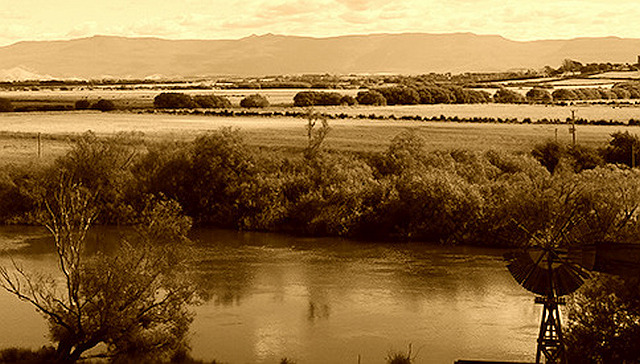 Hit the road with Greg Cure for an eclectic examination of the Midland Highway from the perspective of a traveller, reflecting on 50 or so years of travel from the north and north-west of Tasmania on this highway to Hobart. As we move through the landscape the fixed parts are examined, in some cases actual towns; in others the subsets of farms such as fields, plains, rivers, forests and lakes. We start the series with an overview.

Part 1: The road less travelled versus the road much travelled
The road between Launceston and Hobart, as part of the national highway, has the official title Route 1, but to many of us it will always be the Midland Highway. It runs for 176 kilometres between Hobart and Launceston. For around fifty years I have been travelling this road, more often from Burnie and the NW coast.
My youngest daughter, whom I often used to drive home to Maydena, rather quaintly, call the last bit of the drive, a swathe of forest lasting several kilometres, as the 'nearly there forest'. The drive from Launceston to Hobart, for me, my 'nearly there' towns are Perth and Bridgewater, the out-marker towns of both cities.
I never liked the journey as it was to me a series of featureless flat plains with some annoying steep hills and in many sections overtaking was impossible. Yes and whilst the practice has now stopped, it was not uncommon once for farmers, whose properties formed the highway's perimeter, to just slowly reverse out in a tractor directly onto the highway. The Midland Highway driver has now only one annoyance to evaporate, that is the emergence of a four-lane highway city to city with all country towns bypassed!
One must confess, however, roadwork has largely reduced our travelling time from Point A to B considerably, leaving us more 'live' or productive time as opposed to the 'dead' time spent behind the wheel or in the passenger seat. In general terms the roadwork also improves the highway's safety by introducing dual carriageways and eliminating dangerous corners and blind spots. We can divert to the road less travelled if we want and awaiting us are the joys of the beautiful villages of Oatlands and Ross. Kempton is also a delight and it seems to me almost an intact coaching town.
I guess sightseeing and a rapid highway don't mix too well that's why sympathetic by-passing has largely worked. Recently on a trip from Ulverstone to Hobart I visited three by-passed-towns: Deloraine, Ross and Longford. All were buzzing with people on what was a delightful Tasmanian early spring morning. Yet the obverse seemed to be present in driving through Conara, Tunbridge and Oatlands. It was on this drive that the outcome of some recent roadworks came to my attention, albeit in a melancholy way.
Beauty versus progress
My favourite part of the highway, heading south, was the section from Antill Ponds through St Peter's Pass and its associated topiary1 past a rather distinctive sandstone residence with a prominent fountain, what was often called the Fountain House, but probably better known under its official name the Kenmore Arms (see images at bottom of page). This presaged a small section of road, which was formed a tunnel lined with hawthorn hedges, poplars and other English trees by their overhanging on each side and at the end you came out to view a small conical shaped hill on one's left hand side, named I believe Vincent Hill. The tunnel refracts sunlight differently in different seasons and the effect is often exhilarating. Last week what a tragedy unfolded as the new roadworks from Antill Ponds revealed substantial changes to the road and the associated scenery. The tunnel is gone, many trees have been removed and the area is barren, particularly on the right-hand side. I do note some new plantings there, but I won't live to see them mature2.
I recalled almost immediately Joni Mitchell's lines from Big Yellow Taxi:
Don't it always seem to go
That you don't know what you've got
Till it's gone
They paved paradise
And put up a parking lot
My memory lends itself to the notion this was an incredibly old part of the Midland Highway, largely intact from road upgrading. I know that I have watched the gradual disintegration of the Antill Ponds Railway Station and other nearby buildings over the years. I have watched the stones from the old ruined halfway house inn on the right-hand side of the road travelling to Hobart diminish each time I passed through. I understand the stones have been put to good restoration purposes3, but that's little compensation for me. By convention, among most travellers Antill Ponds was the halfway 'point' between Hobart and Launceston.
Road versus highway
It was then that it hit me- there are two Midland Highways : the modern thoroughfare safe, bypassing towns and befitting of a carriageway for the B doubles and triples; the coaching road, slow but riddled with history and memories. I guess that's way I never do the trip in a reasonable time, as something draws me off the main road most times I drive: a look at Oatlands and thermos coffee at Lake Dulverton, stopping in at Deloraine to look at the mesmerising weir on the splendid Meander River, or in older times to buy the wonderful baked bread directly from the McKay's bakehouse at Kempton or drive into Tunbridge for no particular reason but with the flimsy excuse 'Golden Alley4 was from Tunbridge'.
In 1960 it could take twelve hours to drive in say a Morris Oxford from Burnie to Hobart. The slow drive enabled passengers, and to a lesser extent drivers, to observe the countryside you passed through. It meant acquiring a good knowledge and appreciation of all the 'coach' road towns. It was only from the 1960's that the process of bypassing towns commenced starting with exceedingly small settlements like Tunbridge and Conara. Major towns were not affected, but from 1978 big centres like Kempton, Ross and Oatlands had by 1990 all been bypassed. Of course such a journey necessitated meal breaks- the Amble In Café at Deloraine was a popular spot as well as cafeterias attached to garages. The Green Coach lines buses stopped at tea rooms attached to a pub a Tunbridge for light refreshments and the Elizabeth Town Hotel and the 'top pub' at Campbell Town were known as popular stopping point for a quick beer by many a seasoned traveller. It is a sign of the times that both establishments' primary function is now not that of serving alcoholic drinks.
Original coach road towns sidestepped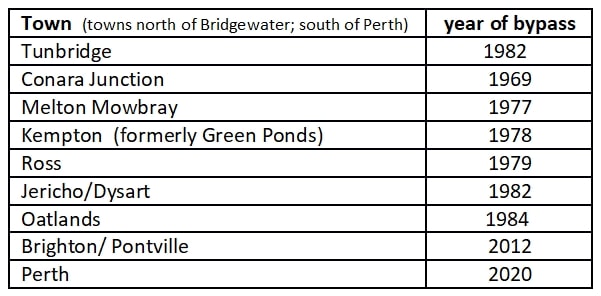 Original coach road towns retained

Ghosts of travellers past – It's a long way from West Hobart to Conara
S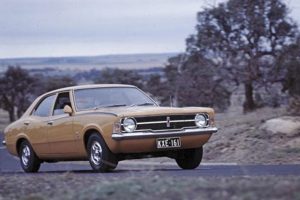 peaking of breakdowns on the Midland Highway I once had a ridiculously cheap Ford Cortina 2.0 litre vehicle. The rings and other parts were shot. It made for a pungent smell in the cockpit. The West Hobart street kids stole it. Remarkably they brought it back! They couldn't even stand driving somewhere remote to burn it out. I called the car the 'Sweeney' car because every car in The Sweeney and Minder seemed to be a Cortina! When Mum died, I had to drive the Sweeney car to Burnie for the funeral. It was in the dead of winter, where frost still hangs stubbornly to deciduous trees and smoke rises straight as a gun barrel into the crisp air from the houses that line the Midland Highway.
On the way back it died at Epping Forrest just near the Conara junction turnoff. I hitched a ride to Campbell Town and liaised with the garage, there telling them I would get it towed for them to fix on the weekend. The garage mechanic said that I was taking a risk leaving the car because, as he put it, the 'Conara Boys' were likely to whisk it way. Anyway a mate and I drove up to Conara on next weekend with a tow rope and the Sweeney car was untouched- we towed it to a Campbell Town garage. I reckon there was some liaison between the West Hobart street kids and the Conara Boys telling the latter not to bother stealing it! A couple of months later the wreckers gave me $15 for the Sweeney car. Anyway it would have amused my late mother!
Bypassed villages
The Midland Highway was once a coaching road and it developed in the early days staging posts, particularly inns, stables and in some cases garrisons. Garrisons were there for two reasons: in the early days of the highway the black war initiated by Governor Arthur was being fought, and as a deterrent to rampaging bushrangers. Inns were needed at frequent intervals as fresh horses were needed each 10-15 miles.
The policy of by-passing towns has worked to preserve them, with Oatlands being possibly the best-preserved Georgian village in the world. Yet in many cases the lifeblood of these towns – the revenue from motor vehicle traffic and the food, drink, fuel purchased – has had disastrous effects on the economies of these towns.
It gutted Conara Junction, already suffering with diminution of its place as a railway junction, even though the inhabitants fought a long and unsuccessful campaign to keep the highway running through their town.
Some towns, like Ross, once separated from the highway, used their uniqueness to successfully promote tourism and are reaping the rewards. The next question is where the balance lies between excess tourism (and the resultant tourist fatigue) and the ability of traditional residents to live a normal country lifestyle. Ross is fast approaching that point.
By-passing whole towns is a relatively easy solution but it's the smaller one-off historic residences and hamlets where the cost of a by-pass is not economic and parts of these residences and their trees and outbuildings, which are often historic, get excised to make way for more or wider lanes. This can be a problem where the railway line and the road expansion sandwich a property.
I guess sightseeing and a rapid highway don't mix too well; that's why sympathetic by-passing has largely worked. Further down the road I still love the down-hill drive into the bottom of a valley wherein nestles the stunning farm of Lovely Banks with its beautiful sandstone, distinctive red rooves and the petite, convict-built sandstone culvert. Will future roadworks disturb this vista?
Next week: Part 2, Towns starting with 'W' (North)
Footnotes:
1 A workman employed by the then PWD of his own volition and largely in his own time cut out from some of the medium size shrubs through St Peter's Pass some wonderful topiary, largely of animal shapes. This delighted many children over the years. It was a returned WW1 serviceman, Owen Brown, who initiated the topiary and started cutting the shrubs in his spare time. Jack Cashion from Oatlands took over and continued on with this task for many years
2 I understand the National Trust had made a submission on this issue, as well as other incursions of the highway onto historic properties and their trees. Whether this has resulted in compromise I am unable at this time to determine.
3 Some stones were taken to Ross to assist in a wall for a church-yard fence at St Johns Church of England. Some timber was taken to Carrington Mill in Oatlands, as part of its reconstruction.
4 Golden Alley was successful pacer with over 40 victories including the 1969 A G Hunter Cup at the Melbourne Showgrounds, the 1967 Tasmanian Pacing Championship when starting off a handicap of 60-yards, plus two Easter Cups in 1967 and 1968 when winning off 72 yards. He was owned by a prominent pacing identity in Tunbridge, Harry Hazelwood.
Images from the Tasmanian Archive and Heritage Office (TAHO) or taken by Greg Cure unless otherwise stated.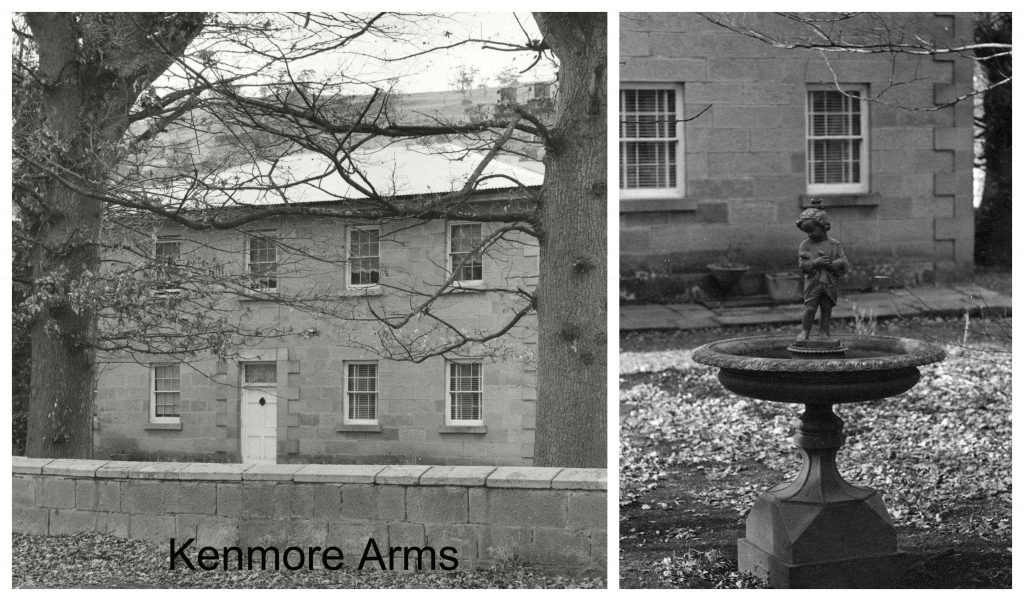 Source: Tasmanian Times https://tasmaniantimes.com/2020/07/midland-highway-travellers-perspective/#utm_source=rss&utm_medium=rss&utm_campaign=midland-highway-travellers-perspective