Editor's note: It is our policy not to run any 'advice' regarding health issues other than from medical experts. That said, there is room for debate about what coronavirus means for our society economically, socially, politically and so on, and this article sits in that context. Just. It's clear that reference needs to be made […]
The post The Flattening Curve appeared first on Tasmanian Times.
Editor's note: It is our policy not to run any 'advice' regarding health issues other than from medical experts. That said, there is room for debate about what coronavirus means for our society economically, socially, politically and so on, and this article sits in that context. Just. It's clear that reference needs to be made to health data in order to build an argument. We urge all writers to be cautious about their use of data in relation to a novel virus about which the collective understanding of the medical and scientific community is rapidly evolving. To give an example, tinkering with settings on this tool gives a wide range of possible scenarios.
We welcome debate on coronavirus issues as comments, Letters to the Editor or features.
---
Readers are asked to first view the video: Flattening the Curve 
Here in Tasmania we seem content to hurl ourselves over the financial cliff by allowing our political leaders to introduce all-embracing and restrictive laws to combat a virus that is attacking our grossly-overpopulated world.
There is now an existing and substantial world-wide statistical base that makes it possible to calculate the likelihood of death through the coronavirus. On average one out of every 20 people who catch the coronavirus will die the sample is now over 416,000 worldwide with 18,500 deaths. (Source: Worldometers)
Your chance of infection must be affected by the size of your local population which will increase or decrease the number of people you meet greet or pass during a day. Humans will not allow themselves to be locked up for ever.
I suggest that the best test case for coronavirus statistics in a civilised and controlled group is the cruise ship Diamond Princess. It is a microcosm for a city containing many of its functions all directly affected by population density within a confined space. The ship was quarantined in Japan for nearly a month with her passengers on board and is now subject to further quarantine after they have disembarked. Currently 712 out of the 3,711 passengers and crew have been infected, or 1 out of every 20 on board. Of these 8 have died; the key here is that only one out of twenty caught the virus. There remain 137 active cases of which 15 are serious or critical which gives a worst-case scenario of out of every 100 people infected less than 4 will die.
These figures are important now that thirteen Tasmanians are cruise ship victims from the Ruby Princess and four have made it back to Tasmania and are now isolated. Border Force under Minister Dutton has a lot to answer for.
The population of Tasmania is 510,000. Flattening the curve is the aim of government or the sharp red spike may overwhelm the system.
The question I ask is should we allow the spike in Tasmania and forget our efforts to flatten the curve? This would increase the number of deaths, but it will not bankrupt every small business on the island.
Why could or should we do this?
I suggest that uniquely in Tasmania we are an island state with a small population. Our chances of meeting and greeting the infected are therefore much reduced; we can control our border; we do not live in large, overpopulated cities; we live on an island with a land area two thirds the size of England (whose population increases by approximately 500,000 every 18 months).
How does the rate of affliction compare with the well documented Australian flu pandemic of 2017?
In 2017 in Tasmania there were 47 flu deaths from 3,506 cases.
Statistically 47 coronavirus deaths would require approximately a thousand Tasmanian infections, making the coronavirus theoretically three times more virulent. This is arguable for we partake annually as a nation of 12.5 million flu injections or half the population is inoculated which suggest that the flu virus is less infectious but not dramatically so.
In three months of the coronavirus in Tasmania we have 36 cases, no deaths and no recorded case of cross infection within the community. Is this because we have a much smaller chance of meeting and greeting?  No underground railways, in fact no trains; no cities of millions of people all of whom have to get to work and home many jammed like sardines into small spaces; no rush hour and a small to non-existent bus service for the majority.
I suggest that we have flattened the curve by circumstance, good fortune and good luck.
What is now needed is for everybody on the island to be tested for the virus.
Then the Government can plan our future with accuracy and determine a way forward that is not a complete financial disaster.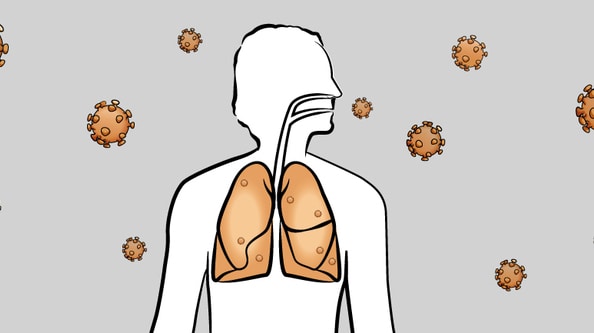 Influenza
The Australian Bureau of Statistics records the following national statistics for the flu in Australia for 2017:
…there were 1,255 deaths due to influenza, recording a standardised death rate of 3.9 per 100,000 persons. This is a significant increase from 2016 where 464 influenza deaths were recorded. An individual dying from influenza in 2017 was most likely to be female, aged over 75 years, have multiple co-morbidities and to be living in the eastern states of Australia.
Influenza is a contagious respiratory infection caused by a virus. It is easily spread from person to person through methods such as coughing or sneezing and is often seasonal, occurring in winter months in Australia There are 3 types of influenza virus which affect people (influenza A, B and C), but only A and B cause serious outbreak and disease. The National Influenza Surveillance Scheme (NISS) confirmed that influenza A was the most common strain of virus identified in 2017 (NISS, 2017). Persons with weakened immune systems, who are elderly, and who have other existing chronic health conditions are at greater risk of contracting and developing a severe case of influenza. (Source: ABS)
Statistically as a Tasmanian you are currently far more likely to die from the flu virus than the coronavirus. This will be changed by the virulence of the coronavirus and the fact that there is no needle.
As a leading world economy with high standards of health care, Australia has limited the number of deaths but so far this is at a catastrophic cost to the nation and our state. For how long can this continue?
The politicians are worried about the height of the curve in the big cities in which the coronavirus will go feral and overwhelm the hospital system.
It is this scenario that is being tackled with a political sledgehammer.
Will it work?
If not, would we be better off to allow the free movement of people which will maximise the deaths as with the flu to those in the age group of 75 + ?
Deaths in this age group through the flu every winter – although not politically or socially palatable – provide a long-term benefit as our rapidly-ageing population becomes an impossible financial drag on the health budget that has been designed to protect us all. We are all living far longer thanks to modern medicine, but this has not increased our quality of life in old age. Further our pollies refuse to allow us to die with dignity.
A month ago, the news in Australia was entirely devoted to bushfires, floods and climate change, with Morrison and his crony government in deep strife, desperately needing their handling of the matter off the front pages.
Fortuitously along came the coronavirus and the Liberals have pulled out all the stops in promoting their brilliance of leadership and considered financial skills resulting in panic by the public at Woolworths and Coles. Dutton's answer is fine or jail them all!
The buzzwords that have caused this panic are: Lockdowns…Pandemics…Death tolls…Alarming…Crisis…Self Isolate…Close Borders…One Hundred Thousand Australians will die…Heartbreaking… Schools and University Closing…Tragedy… Six months in jail …$8500 fines… All this madness will be written in stone as the next generation wears the enormous financial consequences.
Long term, the unspoken main game is to limit the growth in the world's population for nature is fighting back. We cannot go on as we are; pandemics caused by overpopulation in vast cities such as Wuhan that spread around the world will only increase.
Realistically what is the problem over dying a few years ahead of time as a member of the old and bold?
I am nearly 80, I have had a good life and understand the import of the words I have written. To face the possibility of dying from a virus well past my three score years and ten as my contribution to preventing financial ruin and to provide for a future for the young and middle aged when the population begins to reduce makes this a relatively simple decision.
In Tasmania as we could contain the spread if we had the diagnostic testing capacity, but the testing simply isn't available. Where are you Sarah Courtney? If we were all tested by law we would have the statistics we need to contain the coronavirus until the crisis is over.
This small island would then have scored a massive win and we can plan with accuracy if we do not know the size of the problem we cannot plan, the hospitals will never cope and putting coronavirus cases into our hospitals jeopardises other chronically sick members of the community.
Alternative sites will have to be set up and equipped quickly.
Tasmania has the opportunity to be ahead of the game if we are not all bankrupted by abiding by the rules all in a good cause then our property prices will hold up and in the future we can charge admission to the island to all new residents who will see us as safe, competent, well governed and capable of becoming virus free.
A great future beckons but are the Liberals up to it?
We will see.
Copyright John Hawkins 2020.
---
John Hawkins was born and educated in England and now calls Tasmania home. He is the author of 'Australian Silver 1800–1900' and 'Thomas Cole and Victorian Clockmaking' and 'The Hawkins Zoomorphic Collection' as well as 'The Al Tajir Collection of Silver and Gold' and nearly 100 articles on the Australian Decorative Arts. He is a Past President and Life Member of The Australian Art & Antique Dealers Association. John has lived in Australia for 50 years.
The post The Flattening Curve appeared first on Tasmanian Times.
Source: Tasmanian Times https://tasmaniantimes.com/2020/03/flattening-curve/#utm_source=rss&utm_medium=rss&utm_campaign=flattening-curve