Tas Premier & Minister for Health: Coronavirus Update
2 min read
<p><img width="816" height="563" src="https://tasmaniantimes.com/wp-content/uploads/2020/02/coronavirus_graphic.jpg" alt=""></p> <p>Media release – Peter Gutwein, Premier & Sarah Courtney, Minister for Health, 27 February 2020 Coronavirus update Late today we received an update from the Prime Minister, Scott Morrison, who has announced the Commonwealth Government has commenced implementation of its emergency response plan for the coronavirus. The Commonwealth Government has moved ahead of the World […]</p> <p>The post <a rel="nofollow" href="https://tasmaniantimes.com/2020/02/tas-premier-minister-for-health-coronavirus-update/">Tas Premier & Minister for Health: Coronavirus Update</a> appeared first on <a rel="nofollow" href="https://tasmaniantimes.com/">Tasmanian Times</a>.</p>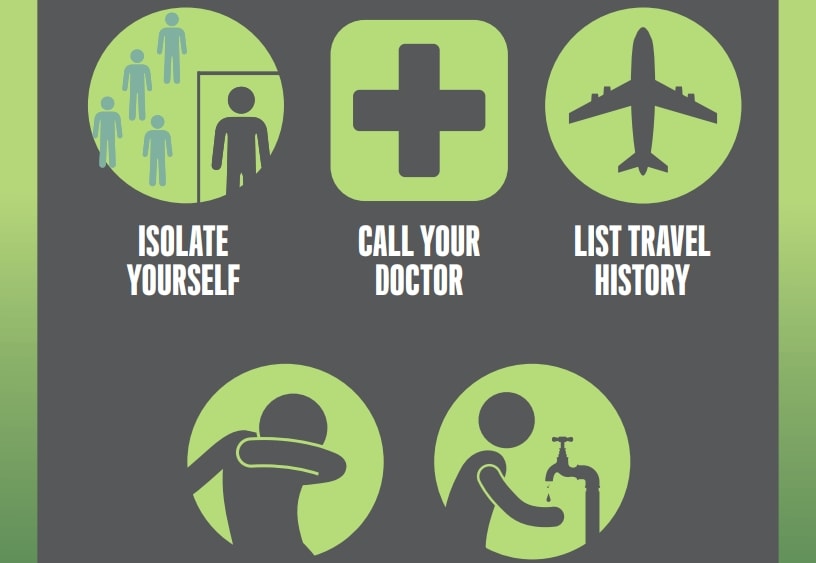 Media release – Peter Gutwein, Premier & Sarah Courtney, Minister for Health, 27 February 2020
Coronavirus update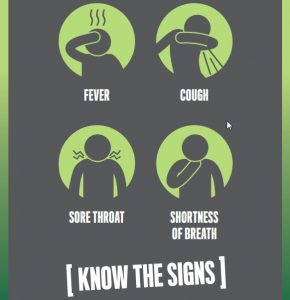 Late today we received an update from the Prime Minister, Scott Morrison, who has announced the Commonwealth Government has commenced implementation of its emergency response plan for the coronavirus.
The Commonwealth Government has moved ahead of the World Health Organisation and is now effectively operating on the basis that a pandemic had been declared. The Prime Minister believes the risk of a global pandemic is very much upon us and as a result the Commonwealth Government has taken steps necessary to prepare for such a pandemic.
The plan includes preparations for extra controls at airports and ports, further quarantine measures and detailing how schools should react to any widespread outbreak.
Australia's travel ban on people coming from China will also be extended for another week.
The decision to implement the emergency response came after the Federal Government received new data showing the rate of cases being confirmed outside China was growing faster than those inside China.
Tasmania still has not had any positive results from coronavirus testing and remains well prepared.
Heads of Agencies continue to meet regularly to discuss plans so that if a pandemic is declared by the WHO Tasmania is positioned strongly to respond.
We recognise travel restrictions may have an impact on some Tasmanian businesses, and encourage anyone with any questions to call 1800 440 026 or visit www.business.tas.gov.au.
If you do have concerns or further questions, there is a helpline number to call 1800 671 738.
The Australian Government Department of Health has developed some important advice on coronavirus, which is available at the following link: https://www.health.gov.au/health-topics/novel-coronavirus-2019-ncov. Information is updated frequently.
---
WORLD HEALTH ORGANISATION: Latest Situation Report (37).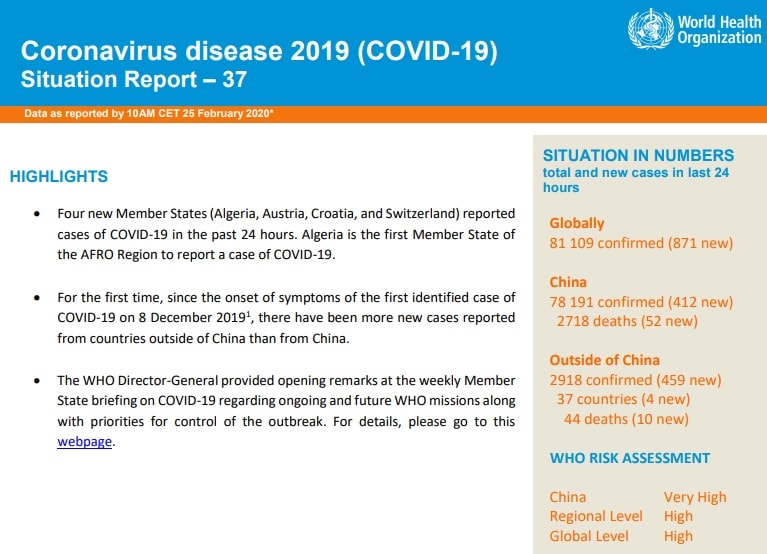 The post Tas Premier & Minister for Health: Coronavirus Update appeared first on Tasmanian Times.
Source: Tasmanian Times https://tasmaniantimes.com/2020/02/tas-premier-minister-for-health-coronavirus-update/#utm_source=rss&utm_medium=rss&utm_campaign=tas-premier-minister-for-health-coronavirus-update