Sydney residents were forced to swim to safety last night as floodwaters engulfed homes and cars.
Sydney residents were forced to swim to safety last night as floodwaters engulfed homes and cars.
The dramatic escapes come as Queensland, Victoria and New South Wales experienced some of the worst flooding in years.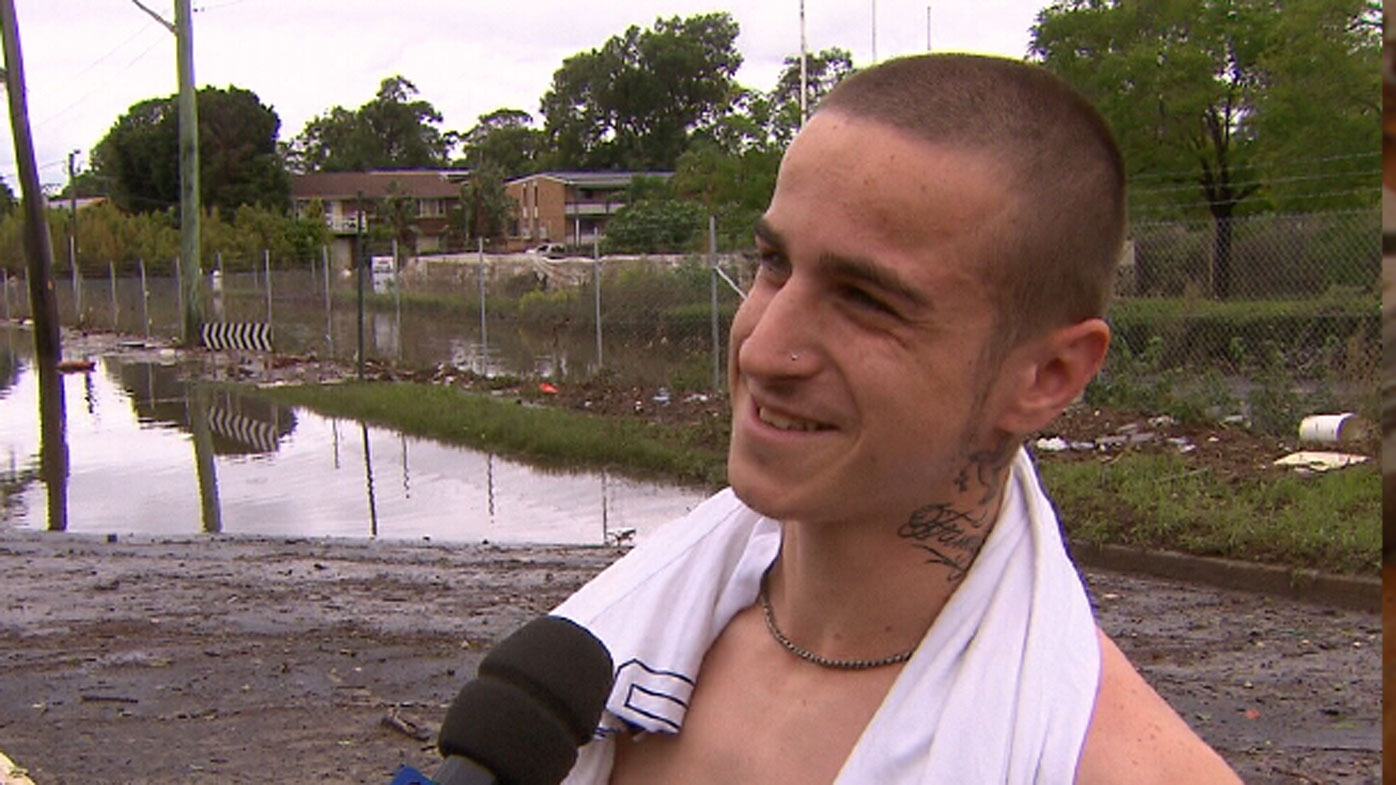 The Georges River at Chipping Norton near Liverpool in Sydney peaked at 3am at a height of 5.4m, the highest level recorded since 1988, after up to a third of a years' rain fell in just four days.
James Kastrinakis was allowed to drive down a flooded road in Chipping Norton, but his brand new car quickly became water logged over its roof.
He was forced to swim out to escape.
Locals are still getting around by boat as they wait for waters to subside.
Chris Perez was visiting his friend in the area when the floods struck.
Luckily he had a boat, so was able to help others.
"We took the boat out, got supplies, helped a few people get home," he said.
Nathan Arnold was with his young son on a jet ski today.
He said three cars and a caravan were damaged, but it was too soon to see how much of his house was wrecked.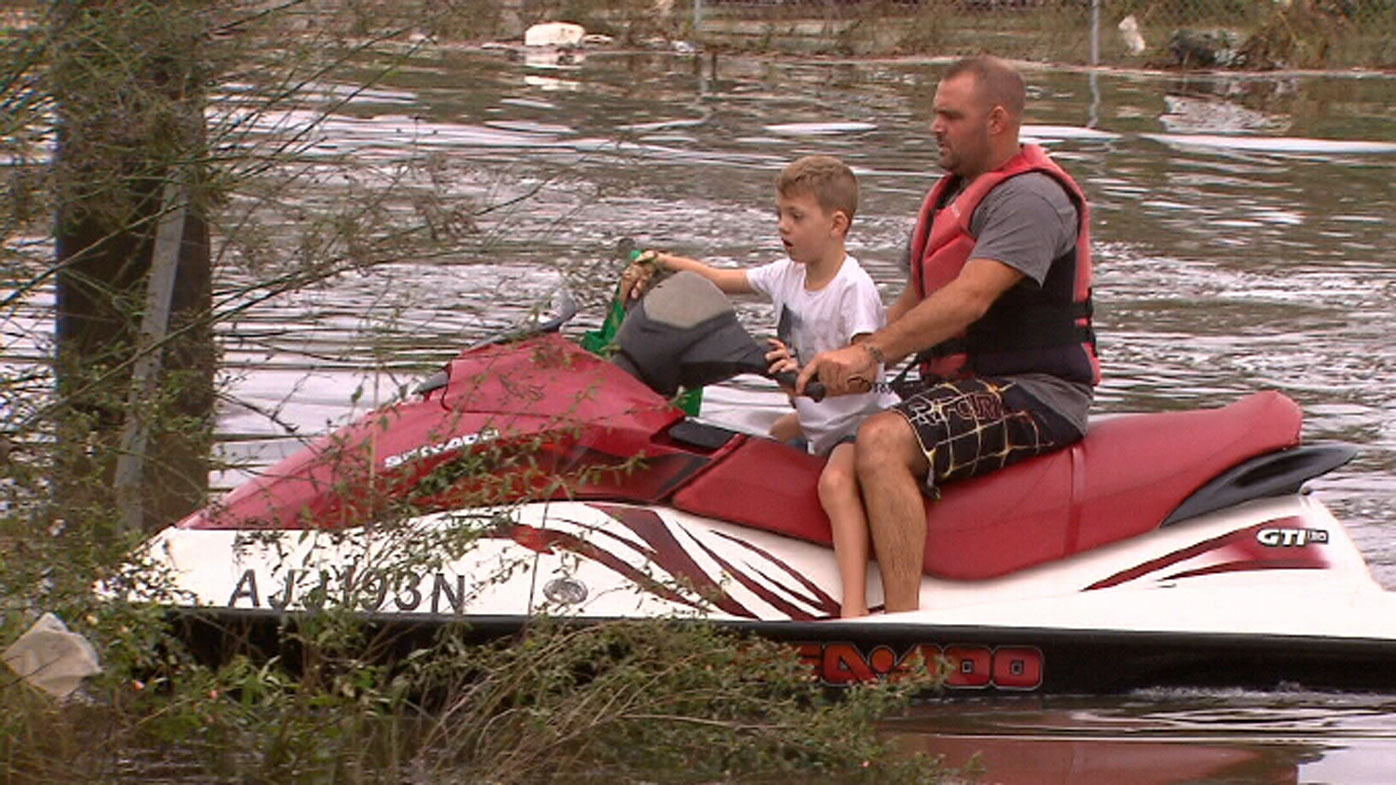 "It peaked last night at about 2 o'clock. But it's probably dropped about a metre in the last few hours," he said.
Dragon Marjinic said his home is under about a metre of water.
He was forced to swim out last night, with a neighbour coming to his rescue.
"It's shocking," he said.
"It was so quick, you wouldn't believe."
The Wollondilly Shire town of Picton, south west of Sydney and close to areas hit by bushfires last month, was also inundated with water.
The river peaked about 7m just after midnight, inundating shops and businesses.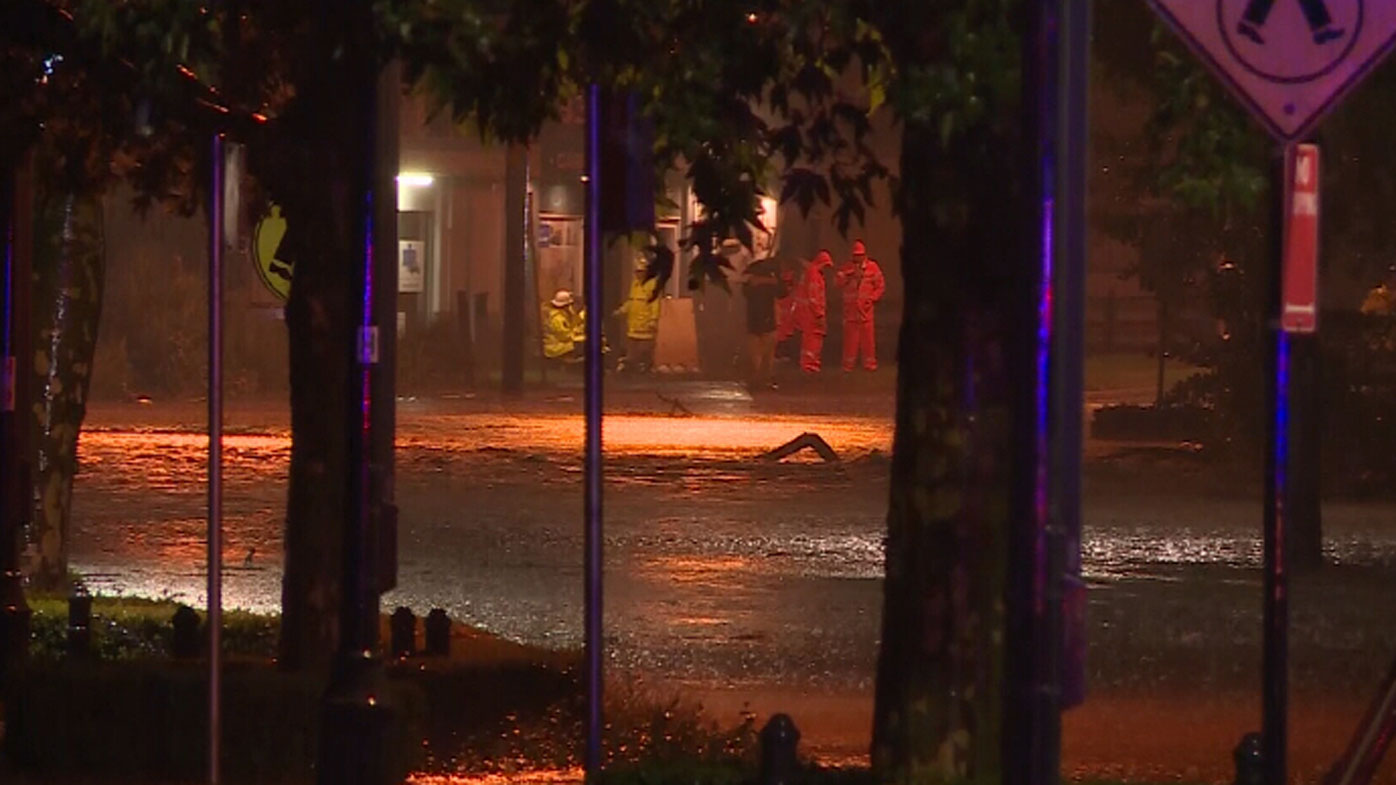 Skincare business owner Cathy Radford, said family and friends helped her get equipment out of the shop as the levels rose before it was flooded, despite the sandbags she had out.
"The water came right through, mud. It's pretty disgusting," she said.
Many in the town were also hit by floods just over three years ago, including the pub, which had only just reopened.
Parts of Sydney's northern beaches were also badly hit, with evacuation orders issued yesterday as the torrential rain continued to fall.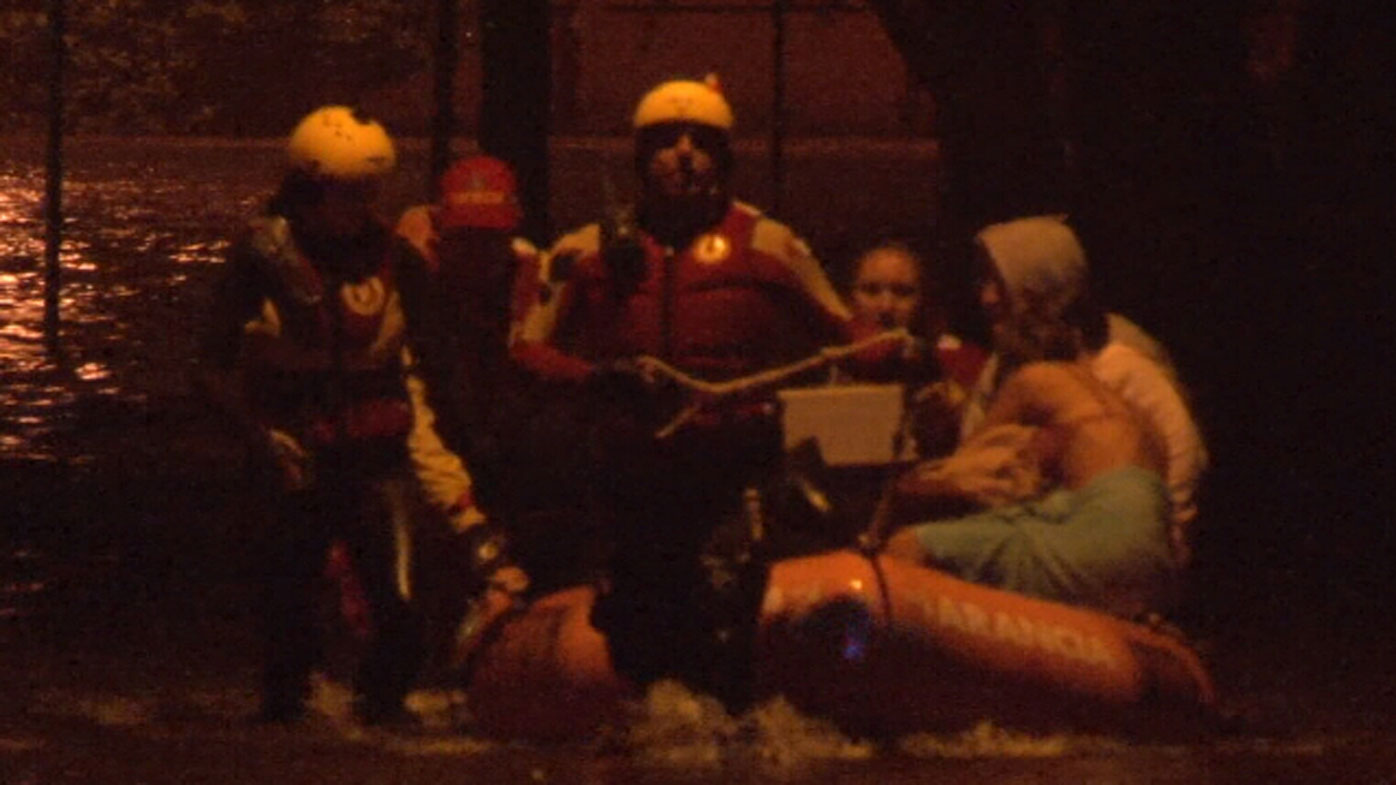 While kids were having fun swimming in the streets around Narrabeen today, last night some people had to be rescued by boat at North Narrabeen as roads turned into rivers.
Riley Powers said despite sandbags, water from Narrabeen Lake inundated her home to a depth of about half a metre.
https://twitter.com/beachescouncil/status/1226652155664195586?ref_src=twsrc%5Etfw
"It was a bit intense," she said.
"We've had storms like this before once or twice but not this bad."
Like in many areas, trees fell on houses and cars.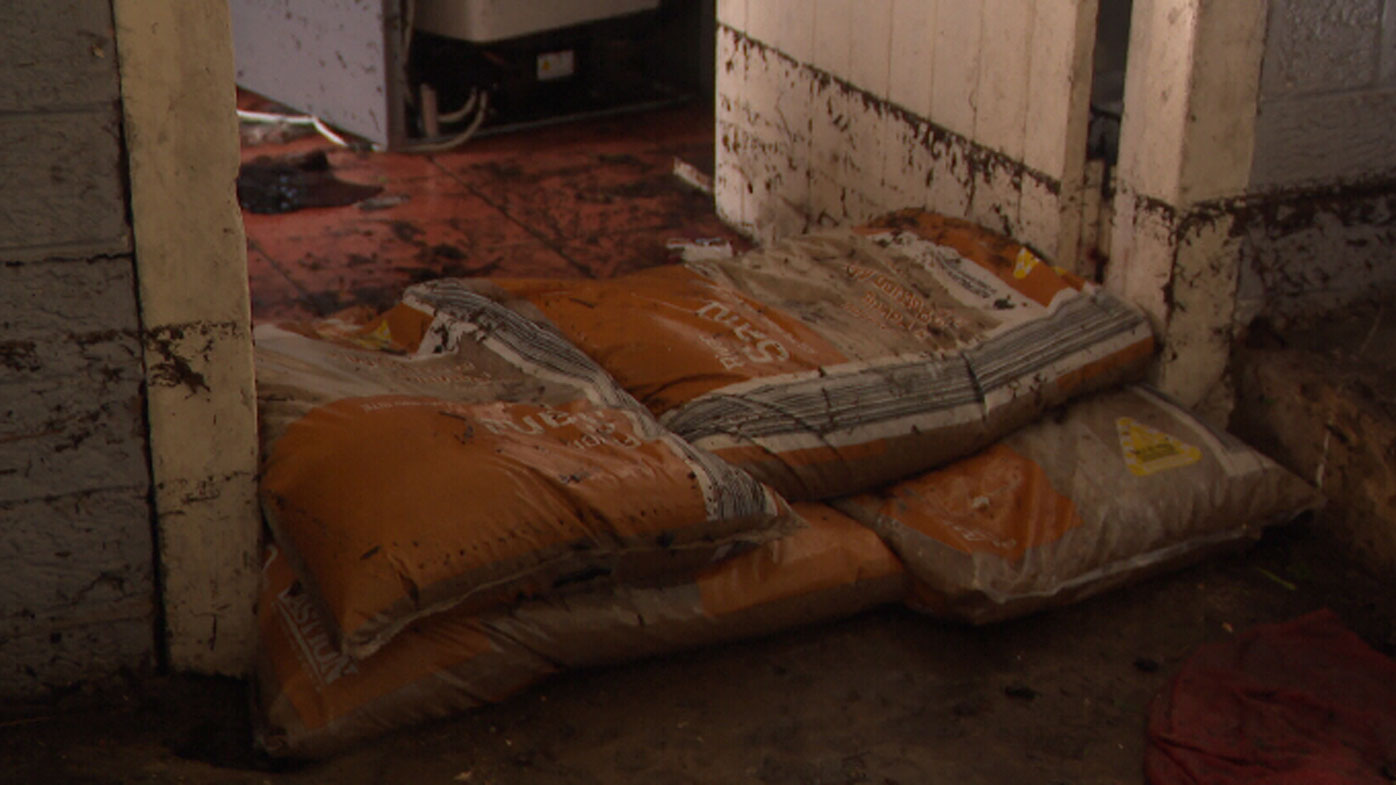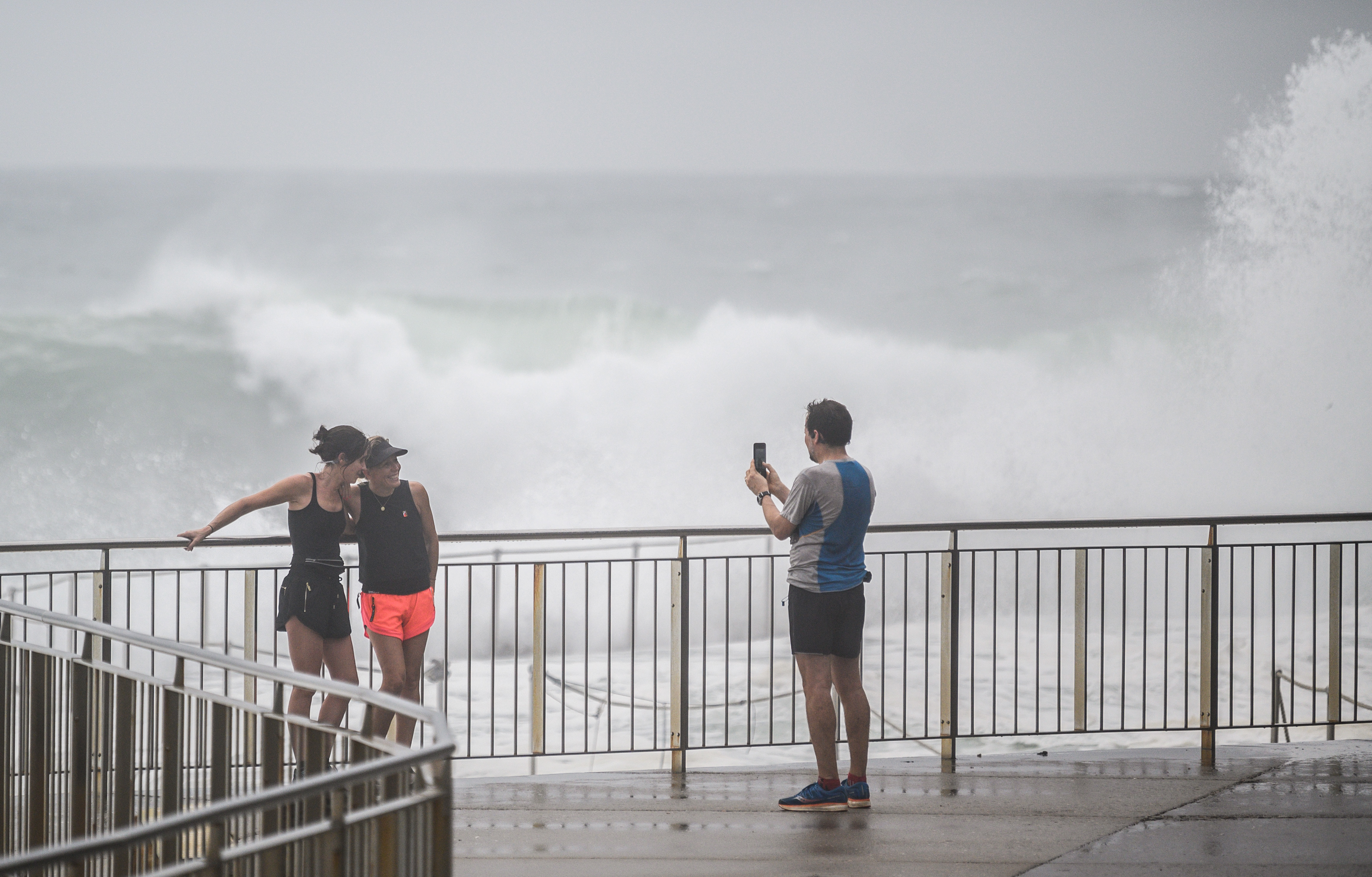 NSW torrential rain and damaging winds to continue
Ausgrid said this afternoon power is back on for 51,000 customers but 89,000 still remain without, primarily in Sydney's north, northern beaches, eastern suburbs, south and south west; the Central Coast and Newcastle.
"Power outages will continue for the next few days as we recover from the storm," Ausgrid said in a tweet.
https://twitter.com/Ausgrid/status/1226710431982424064?ref_src=twsrc%5Etfw
Ausgrid said it was one of the biggest storms experienced on its network in 20 years.
Fire and rescue crews were called out to a record amount of jobs over the weekend including fallen trees, powerlines and damage to houses.
"We received a record number of Triple Zero calls to incidents and the vast majority of those have been in support of the SES dealing with the impacts of the extreme weather," FRNSW Deputy Commissioner Jeremy Fewtrell told media.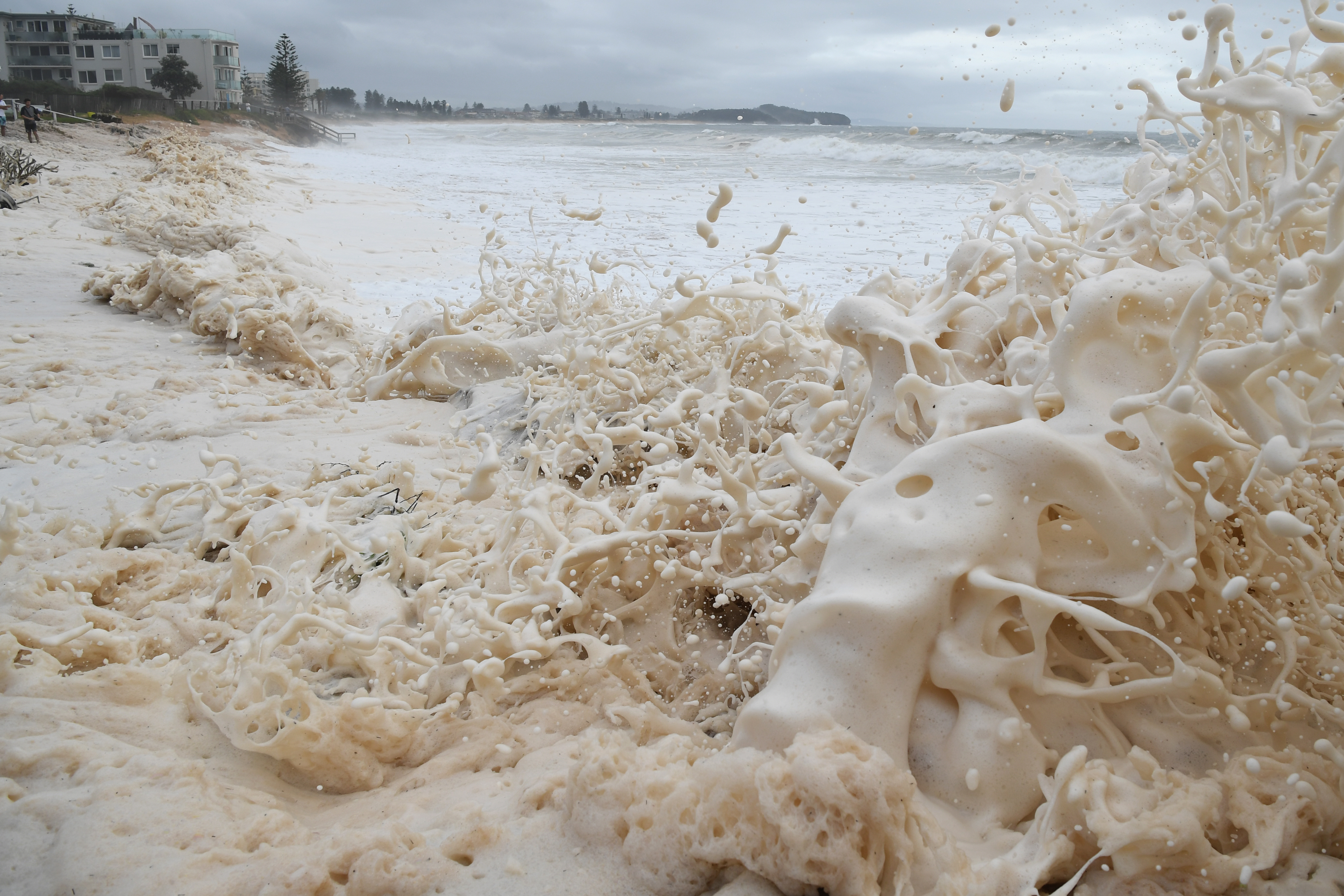 "Over the weekend fire and rescue received 16,000 Triple Zero calls to our communication centres – as you can imagine 16,000 calls over a 48-hour period is extremely busy, our operators were working flat out."
Emergency services have called off a search for a car that was reportedly swept off a causeway in floodwaters north-west of Sydney last night.
A witness reported seeing a silver Mercedes being swept away on Sallaway Road at Galston shortly before 5pm.
A search by boat was conducted yesterday but nothing was found.
Police, SES and specialist crews resumed searching today but did not find the vehicle. Investigations continue.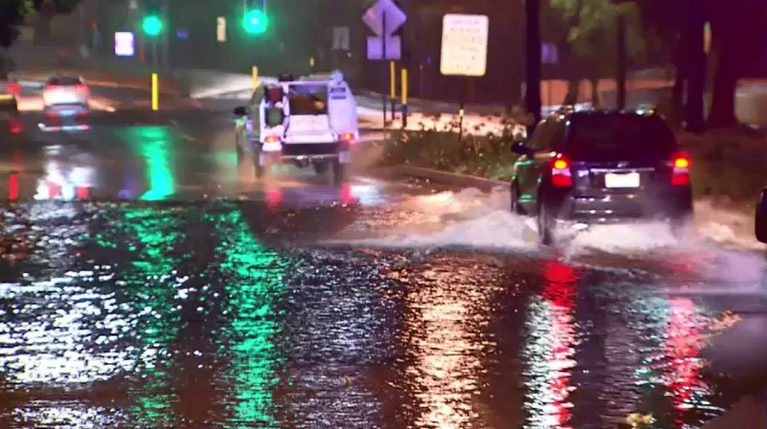 According to BOM, preliminary information indicates 391.6mm of rain fell over the past four days in NSW. This was the wettest since 414.2mm fell in February 1990.
Since the start of the weather event on Wednesday, SES workers have responded to over 10,000 callouts statewide, with close to 3000 of those occurring last night.
Overnight, 111 flood rescues were performed, with people getting stuck in floodwaters while trying to drive through them.
Weather forecast for the rest of the week
Australia is bracing for more wild thunderstorms in coming days as crews struggle to repair damage caused from weekend deluge.
Meanwhile, the west coast is still cleaning up after Tropical Cyclone Damien hit on Saturday night.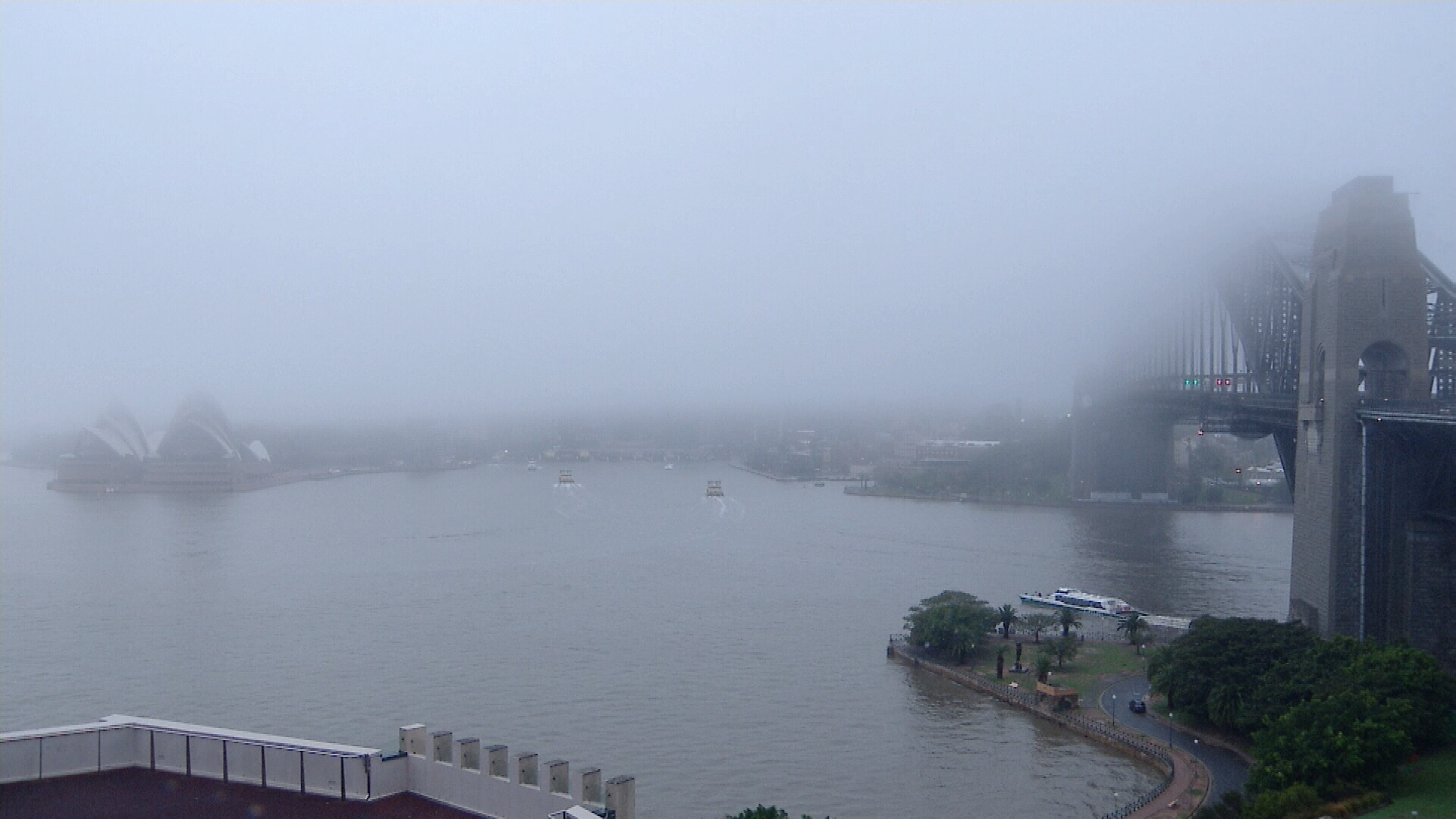 The Bureau of Meteorology (BoM) says the severe weather conditions are continuing again this evening with heavy rains, damaging winds and dangerous surf expected along the state's entire coast.
Torrential rain could create potentially deadly flash floods in Sydney, Illawarra and the Central Tablelands, the bureau warned.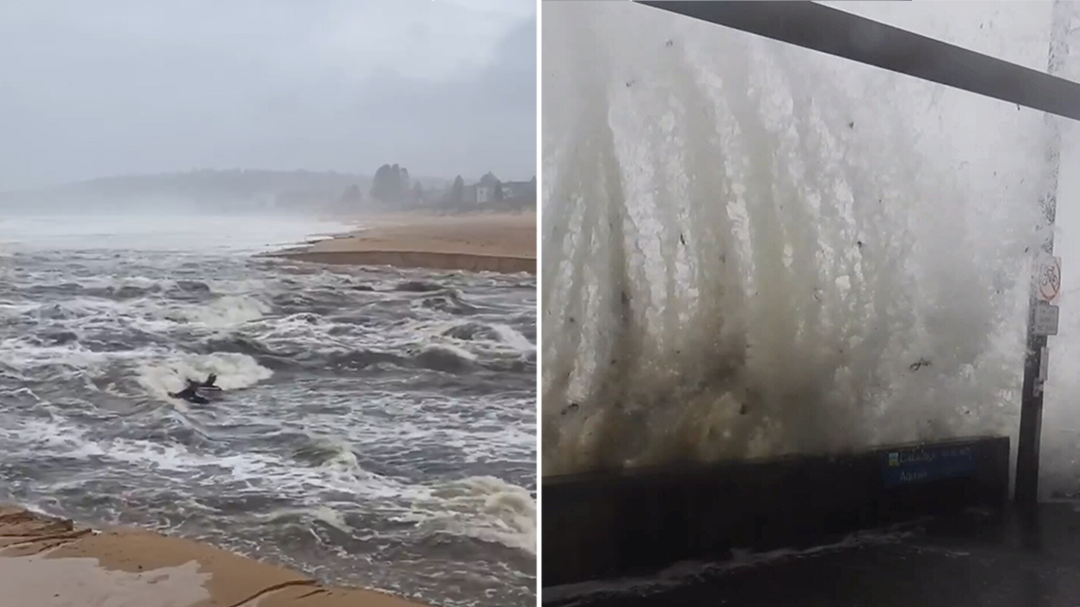 Communities along the Hawkesbury and Georges Rivers were evacuated early this morning ahead of surging floodwaters forecast to peak at their highest level in decades later today.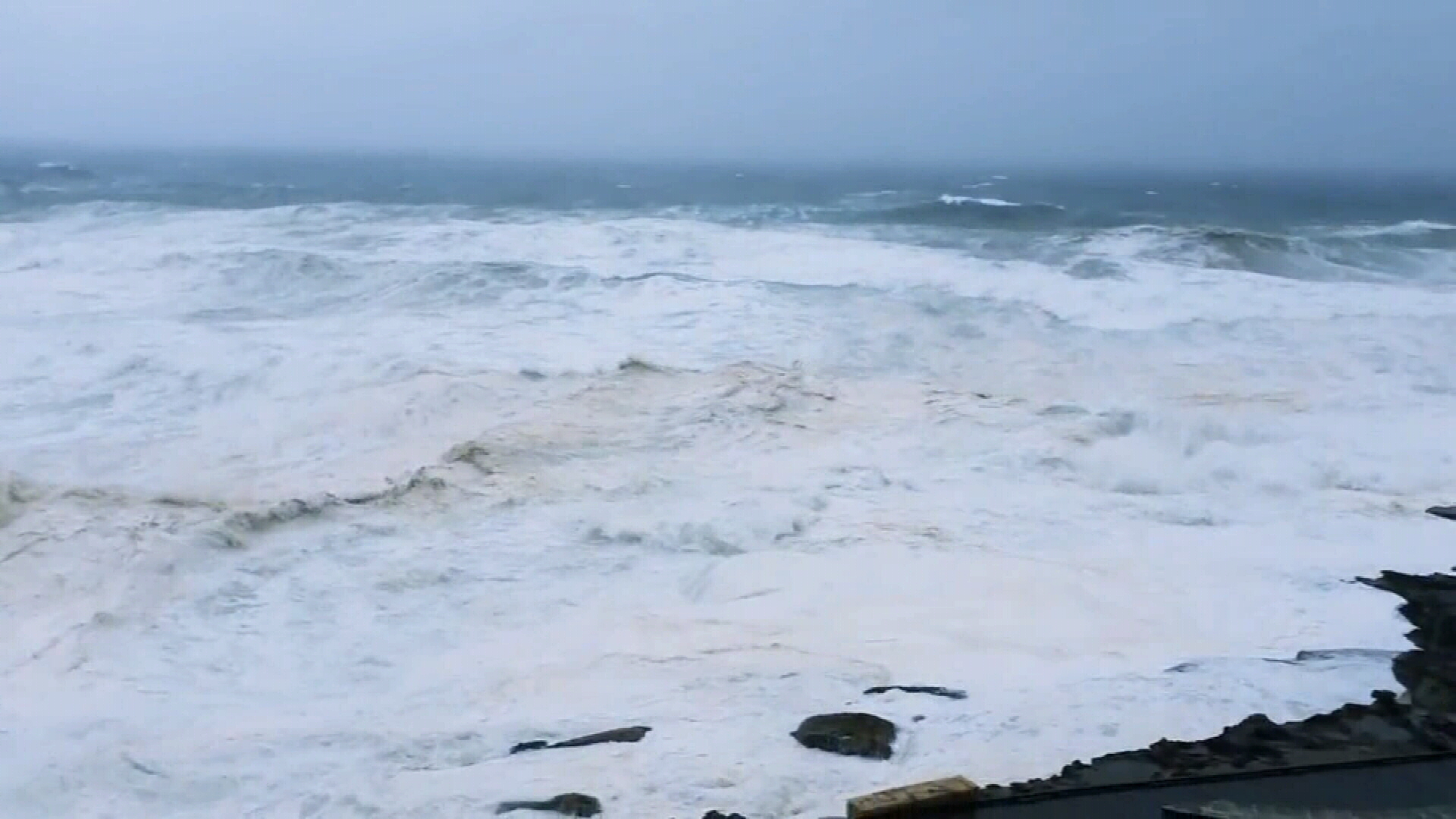 Sydney's dams are also set for a boost, with the Warragamba Dam set to surge past 50 per cent capacity.
"Potentially up to nine months' worth of supply going in four days," Weatherzone's Ben Domensino said.
"So through Sydney, it was the heaviest four-day rain that we've had in 30 years."
https://twitter.com/BOM_Vic/status/1226308549241974787?ref_src=twsrc%5Etfw
Devastating NSW storms moving south to Victoria
Last night, the BoM issued a severe weather warning for heavy rainfall that will affect most of Victoria today, with downpours expected in East Gippsland.
Rainfall between 25mm and 60mm is forecast from early this morning to mid-afternoon and emergency services have advised that in fire-affected areas, rainfall might bring debris into waterways and trigger landslides.
Rain has started falling across the state's fire grounds, providing some relief to firefighters as they prepare for potential damage to roads across the eastern parts of the state.
"We're rapt with the rain that has started to fall across parts of the fire grounds today and have our fingers crossed it continues over the next few days as predicted," the Gippsland Department of Water, Land and Planning said.
https://twitter.com/vicemergency/status/1226606555874889729?ref_src=twsrc%5Etfw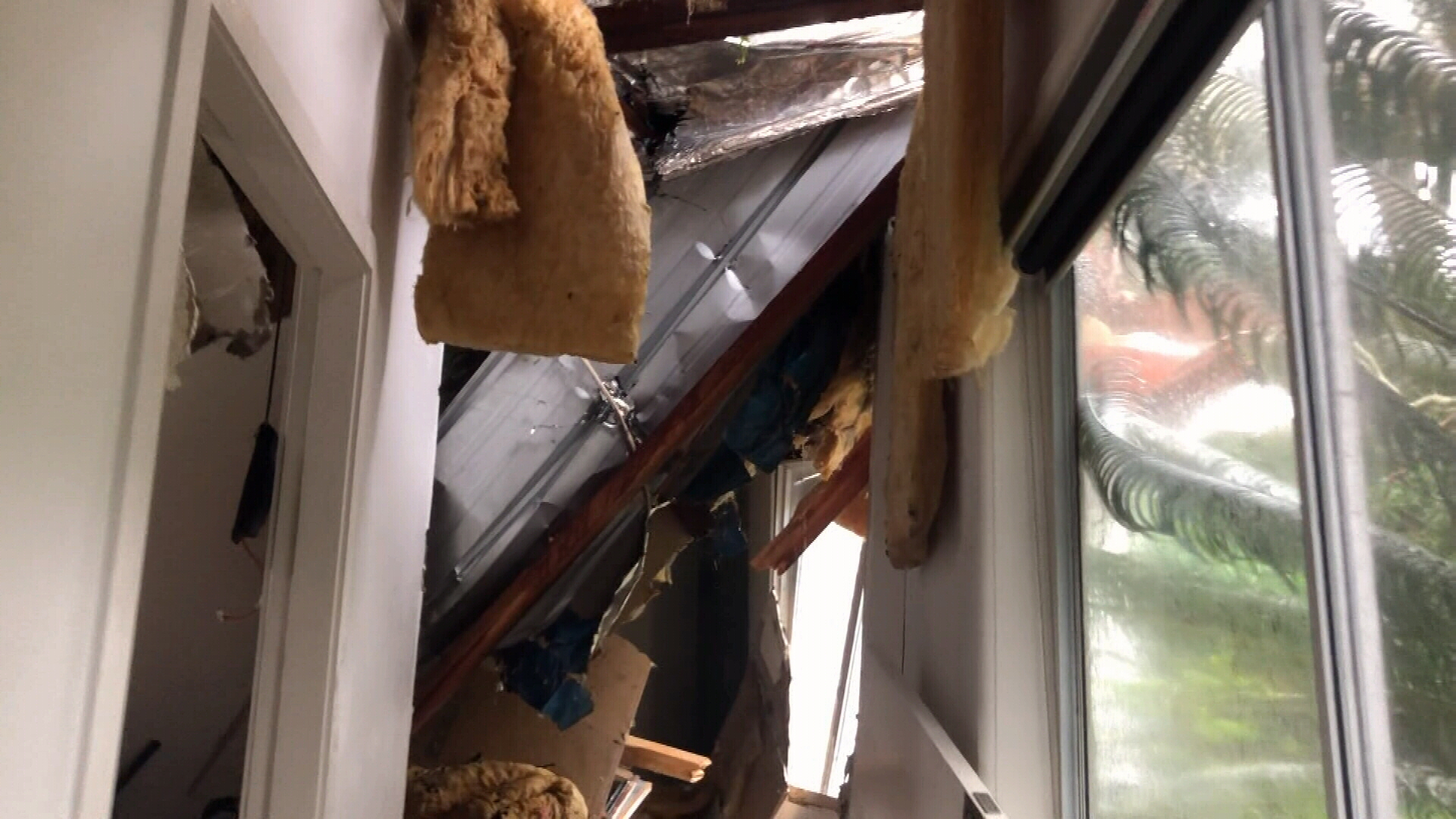 "There is a chance though that the increased rainfall could cause a few issues with landslips and road damage in some fire-affected areas again, as we saw a few of weeks ago."
Emergency Victoria said crews are on standby to clean up and remove any hazards from the roads, with machinery deployed in fire-ravaged areas like Orbost and Genoa.
"On the one hand, it's good bushfire extinguishing rainfall. On the other hand, the vulnerable landscape will be at a higher risk of landslips, trees falling, and pollution of debris and ash running into local waterways," Emergency Victoria said.
It will remain a wet week with storms and heavy showers are expected to remain throughout the state until the weekend.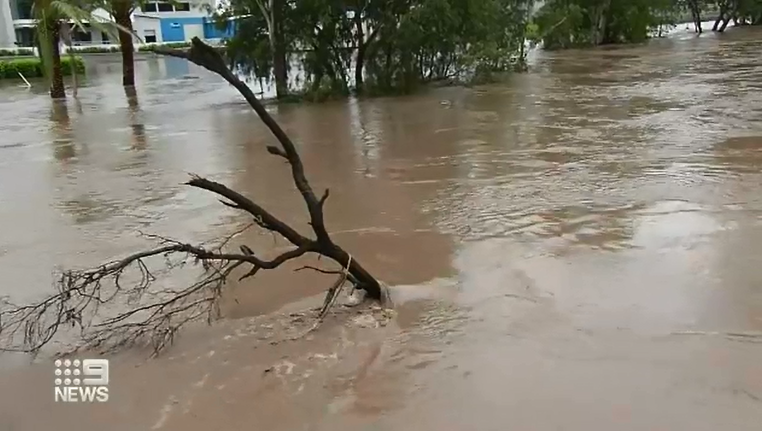 Rain offers some relief for drought-stricken Queensland 
Showers and possible thunderstorms are forecast for large parts of Queensland following a weekend of downpours.
Brisbane and the Gold Coast will be drenched with showers this morning and the BoM predict parts of the southeast will see up to 35mm fall.
Rain is also forecast for the Cape York Peninsula with a monsoon off the coast, while Thursday Island could see up to 70mm over today and tomorrow.
Western parts of Queensland are forecast to stay dry throughout the week, and a trough is preventing rain heading to the state's southwest region.
There is good news for the drought-stricken southern interior, however, where further falls are forecast to start the week.
Up to 15mm of rain could fall in the town of Stanthorpe, which officially ran out of drinking water in January and had to start trucking in water from a nearby dam.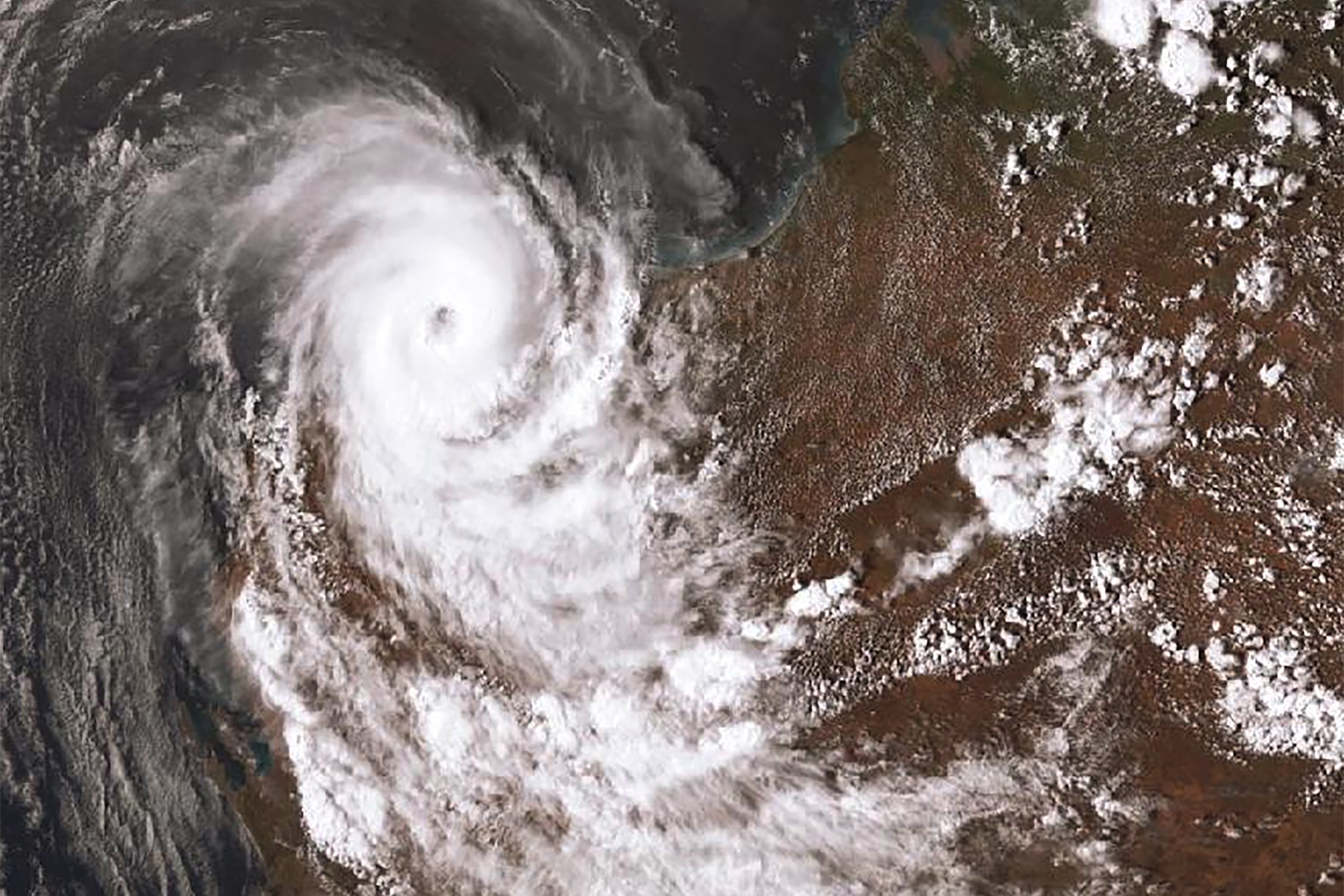 Tropical Cyclone Damien weakens after making landfall
A tropical cyclone that lashed parts of Western Australia's Pilbara region with destructive winds in excess of 200km/h has weakened.
Severe Tropical Cyclone Damien reached the coast near Dampier on Saturday afternoon, bringing fierce gales to the industrial port and the nearby city of Karratha.
The BOM said on Saturday evening the cyclone had weakened to a category two system after earlier causing very destructive winds of up to 205km/h.
Towns between Port Hedland and Onslow were warned they would feel its brunt, including Pannawonica and Barrow Island.
The same was true for parts of the Pilbara and Gascoyne regions, including Tom Price, Paraburdoo and Mount Augustus.
Residents between Dampier and Whim Creek had been warned of the potential for a very dangerous storm tide.
Heavy rain had also been expected to cause flooding in the Pilbara and Gascoyne regions, with falls of up to 300mm or more possible in some areas.
The cyclone is expected to weaken as it continues to move inland, tracking south-to-southeast, before eventually losing its cyclone status today.
Perth is not expected to be affected by Damien.
https://twitter.com/BOM_SA/status/1226315582884192256?ref_src=twsrc%5Etfw
Clear skies expected for most of South Australia
South Australia is one of the few states still seeing summer weather with temperatures in the 30s expected for most of the state over the next few days.
The far west coast could see some light showers later this afternoon, but the southern coast will remain warm and north west areas will see temperatures in the high 30s with Coober Pedy reaching 39C.
West and north west regions may experience some poor air quality with areas of raised dust developing from moderately strong northeasterly winds turning into a southerly.
Some thunderstorms expected in the Top End
Heavy cloud is expected to bring in showers and thunderstorms to the north of the Top End, however most of the action will stay offshore according to the BoM.
A developing westerly is causing winds to strengthen over coastal regions and Darwin could be hit by a storm later today.
Isolated showers and thunderstorms could be carried in a humid westerly that is moving over northern parts and along the western border too.
Due to a ridge over southern parts of the country, a drier easterly flow will cause extreme heatwave conditions through central parts of the territory.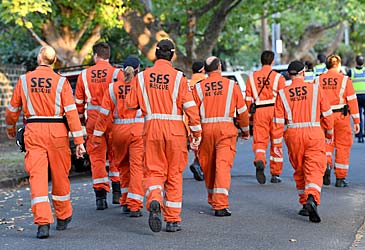 Australian capital hit by same storms targeting east coast states
The same heavy fog causing issues in NSW is causing visibility issues in Canberra, with rain likely to last throughout the morning.
Thunderstorms could also hit later this afternoon with winds of up to 25km/h and almost 40mm of rainfall expected.
Wet few days expected for Tasmania 
Showers around the north-east of the Apple Isle will extend to the north and east by this afternoon and the entire state will be wet by this evening.
St Helens in the north will likely cop the worst of it with 10mm to 20mm expected to drop in coming hours.
The wet weather will stick around until Wednesday, when areas like Burnie and Launceston should clear up, however light showers are still likely Hobart, St Helens and Swansea.
Source: 9News https://www.9news.com.au/national/nsw-floods-rain-evacuations-power-outages-damages-weather-news-australia/218b0269-30fe-4dfa-a9b0-523c1bc03c52