Drag performer to take legal action after protesters storm kids event
Published: (Updated: ) in Australian News by 1news.info.
Entertainer Johnny Valkyrie has reported the incident to police and says he is taking legal action.
A drag performer who was confronted by university students during a children's reading event at a Brisbane library will pursue legal action over the incident.
Men and women identifying themselves as members of the University of Queensland's Liberal National Club club stormed the public family event on Friday, chanting: "Drag queens are not for kids".
Video, which has been watched hundreds of thousands of times online, shows the protesters, including the club's president Wilson Gavin, chanting "drag queens are not for kids" as the two performers, Diamond and Queenie, ask them to leave.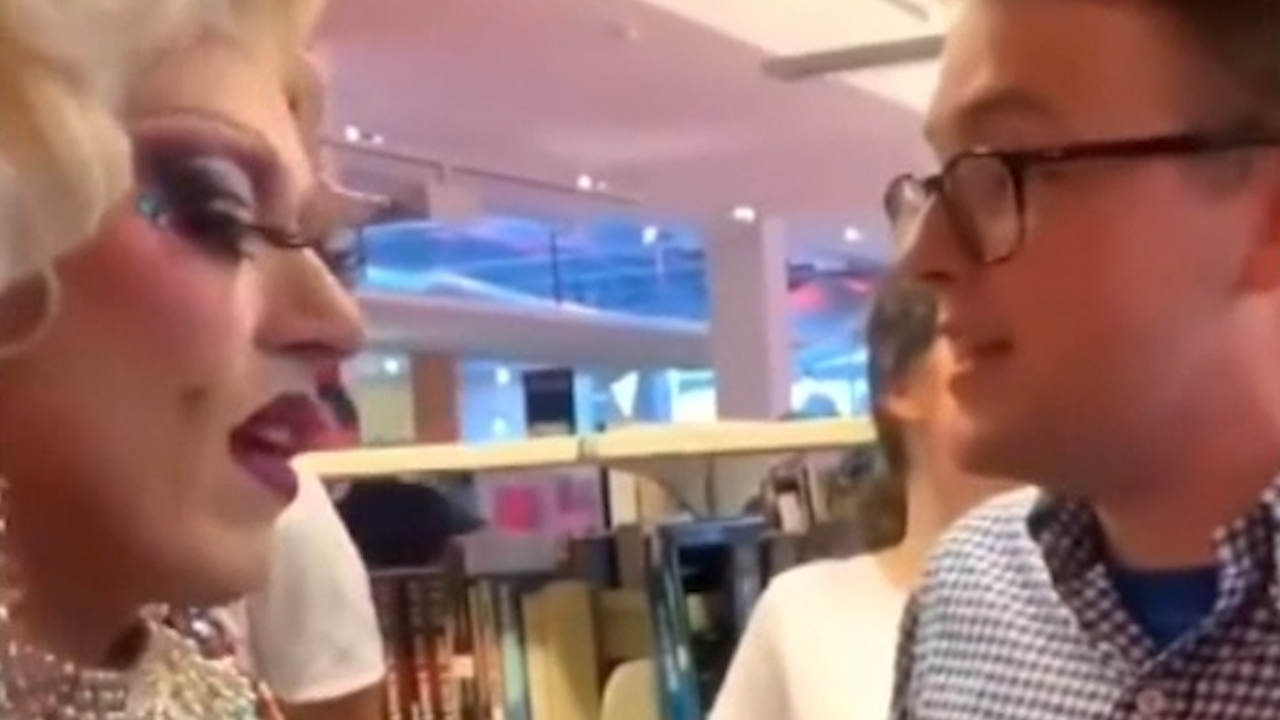 "Myself, drag queen Diamond, the Brisbane library staff, the families and their children were aggressively confronted by several individuals from the UQ Liberal National Club," entertainer Johnny Valkyrie wrote on Facebook.
"(They) burst into the event space, shouting and making vilifying comments against LGBTQIA+ people.
"This was planned and targeted at me. It hurt and affected so many others. I am sorry."
Drag Queen Story Time is run by the council in partnership with Rainbow Families Queensland, with entertainers leading singing, dancing, reading and craft classes for children and their families.
Valkyrie has reported the incident to police and says he is taking legal action.
The UQ Liberal National Club, which describes itself as "Queensland's largest right wing student organisation", took to Facebook yesterday to defend the protest.
"We believe that the use of rate-payer money on hiring Drag Queens ... is deeply inappropriate and does not align with the LNP values the Council should be promoting," it wrote.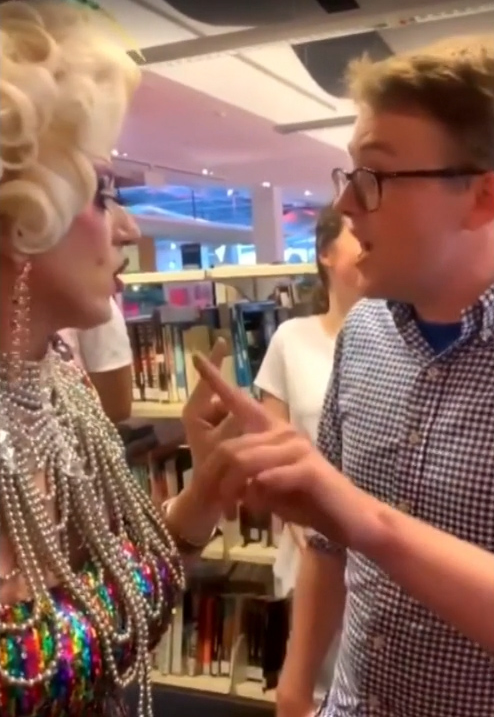 Members of the Liberal National Party have quickly distanced themselves from the individuals involved.
Trevor Evans, the federal Liberal National Party member for Brisbane, said the "ratbags" who stormed the event were not party members.
"Last year the LNP resolved to take legal action to stop these ratbags from claiming to be affiliated with the LNP after some other silly stunts," he said in a statement.
"The ratbags who protested the event wouldn't know liberal values if they fell over them."
Councillor Vicki Howard said the actions of the "narrow-minded" protesters were "appalling" and did not represent the council or the LNP.
"It will not and never will be tolerated," she said in a statement.
"This event was presented by experienced entertainers who both have Blue Card registration, which all entertainers are required to hold if they are working with children.
"They were fully-trained entertainers who lead singing, dancing, reading and craft classes for children and their families."
A spokesman for Queensland opposition leader Deb Frecklington also said the group had been disendorsed by the LNP and asked to "desist from using the party's name and colours".
UQ union president Ethan Van Roo Douglas said he was "deeply disturbed" by reports of the protest.
"While the union endorses freedom of expression and student activism, we strongly condemn aggressive behaviour that intimidates and causes distress to children and their families," he said in a statement last night.
"We also expect that all union office bearers publicly conduct themselves in a manner which does not reflect negatively on the students they represent or violate the responsibilities enshrined within the Union Constitution.
"The union takes these reports very seriously and will consider a further response at earliest opportunity."
The protest comes after the Gold Coast Young LNP came under fire for a racist video filmed at Schoolies last year.
In the clip posted to social media, the group's chair Barclay McGain is seen laughing when a school leaver says of Indigenous protests: "We've got to stop celebrating a culture that couldn't even invent the bloody wheel."
Source: 9News https://www.9news.com.au/national/drag-queen-story-time-stopped-by-lnp-protesters-queensland-news/927d6c2f-e2c8-46f8-9c30-1e94ae333b3e