State – Glenorchy – Kestelman Agree on DEC Deal for NBL
5 min read
<p><img width="1000" height="499" src="https://tasmaniantimes.com/wp-content/uploads/2020/02/nbl2-1024x511.jpg" alt=""></p> <p>The state government looks to have pulled off a deal that features most of its signature moves. The three-way basketball agreement involves the Glenorchy City Council handing ownership of the Derwent Entertainment Centre to the state government. The state will renovate it and in turn lease it to LK Group to be the home stadium […]</p> <p>The post <a rel="nofollow" href="https://tasmaniantimes.com/2020/02/state-glenorchy-kestelman-agree-on-dec-deal-for-nbl/">State – Glenorchy – Kestelman Agree on DEC Deal for NBL</a> appeared first on <a rel="nofollow" href="https://tasmaniantimes.com/">Tasmanian Times</a>.</p>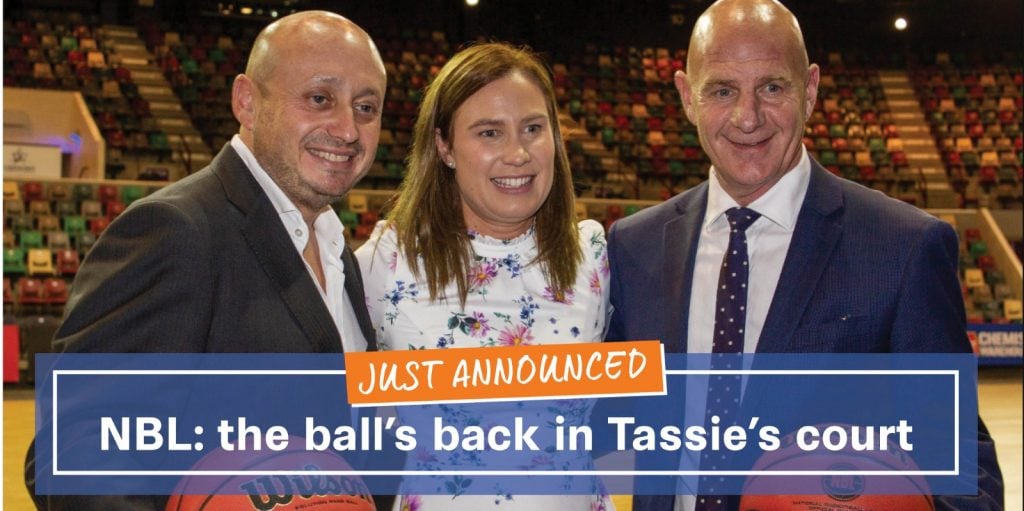 The state government looks to have pulled off a deal that features most of its signature moves.
The three-way basketball agreement involves the Glenorchy City Council handing ownership of the Derwent Entertainment Centre to the state government. The state will renovate it and in turn lease it to LK Group to be the home stadium of a National Basketball League team. LK will pursue its vision of ancillary development to help fund the team.
The deliverable are a sometimes-feisty mayor now tied up in gratitude, endless rah-rah rally opportunities for a new Tasmanian flagship sporting team (against the backdrop of Hurricanes crowds in decline), and the promise of jobs and development at least somewhere down the track.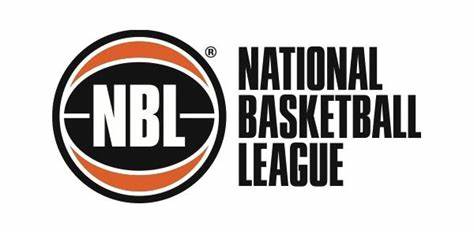 "The in-principle agreements reached to date with the LK Group and Glenorchy City Council are significant milestones with the next step being the negotiation of legally binding arrangements to enable the establishment of a Tasmanian based NBL team," said the Premier in a statement on Friday. "These arrangements, once finalised, not only stand to propel Tasmanian basketball to the national league, but will underpin significant investment leading to jobs and economic benefits for the greater Hobart region."
The arrangement also sits ideologically with the preferred model of development of this – and many a previous – Tasmanian government, to whit the throwing of money at moonshot developers while simultaneously scorching the earth of their launchpad. You don't need to look far, for example the recently-revealed Halls Island lease, to expect that they will not be charging top dollar.
Financial and technical details are still scant. "We have been clear that any deal for our state to have an NBL team of its own would need to represent significant value for Tasmanians, and the final agreements should see not only an economic injection of $102 million, but also the creation of around 1,200 jobs," said Premier Gutwein.
Those figures are based on modelling by a consultant for LK Group as part of a development application. Surprise surprise, they are bullish on economic impacts. Tasmanian Times understands that neither the state government nor Glenorchy Council have done their own modelling.
The economic injection will initially be largely at Tasmania's expense, with stadium upgrades projected to cost around $40 million. With the local construction industry currently well occupied with new housing, hotels and the like, it is possible that much of that will end up funnelled to interstate contractors.
Wilkinson's Point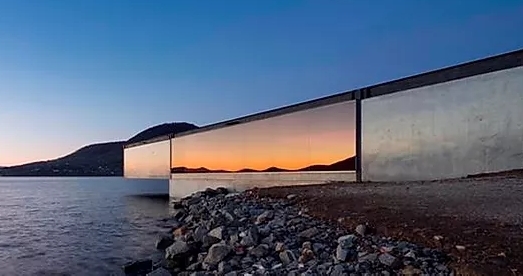 The Point is also going to be part of the deal. LK Group want land to facilitate commercial development to support the team, possibly a hotel and related facilities. "On-selling land surrounding the DEC (will be) subject to planning approvals being achieved and work commencing to deliver the broader vision," said the Premier.
In exchange for key riverside land and a major asset, Glenorchy is going to get a mooted $8 million, with the actual price only revealed once the deal is signed. To put that into context, in this year's budget the Council's total revenue is projected as over $62 million. For a mayor however that is now associated with double digit percentage rate rises, that is nevertheless a cherry she had to pick.
Glenorchy City Council Mayor Kristie Johnston said that selling to the state government means the DEC remains in the community's hands. "The proposal put forward by LK Group means Tasmanians will reap the benefits of a joint public/private investment, it's the best of both worlds," she said.
The Premier was also mentioned 'ensuring public access is maintained'. Kestelman, who has come across as a hard nut in his public statements so far, may have other ideas.
The other rarely-mentioned player in this locale is GASP, the Glenorchy Art & Sculpture Precinct. They were not present at the announcement today. Their custodianship of the pavilion and ferry terminal at Wilkinson's Point is an interesting side note, that may turn out to be a nagging complication or the platform for an interesting collaboration.
The Glenorchy Council's statement included the following: "Under the agreement with the Tasmanian Government, Council will retain a 20-metre strip of foreshore land to guarantee continued public access to Wilkinsons Point and the GASP boardwalk and pavilion."
Johnston's supporters have never liked GASP. The core group of attendees of the now-defunct Glenorchy Precinct consultative group even wrote a letter to the then Glenorchy Council General Manager Peter Brooks in 2014 demanding that it be sold or offloaded to the state government. He wrote back that it was paying its way and was a community asset. Members at the meeting where the letter was read out spat and hissed at the remarks; many of them eventually formed/joined the Glenorchy Residents and Ratepayers Group. The founder of that group, Phil Butler, was a key financial supporter of Johnston's rise.
All in all there will be much hype in the coming months about what this deal means overall. For the Premier, it's a useful distraction – as yet not too costly – from his other financial problems as we head into budget season. For Kestelman, it is reasonable to now expect pie in the sky promises of just about everything, for who would doubt a carpetbagger willing to bring Big Sport to … Glenorchy? As they say, if you're going to shave a man, give him a damn good lathering first. For Kristie Johnston, it's a better bottom line as she looks to battle the rate-rise demons once again. The mayor has promised that "proceeds from the sale will be reinvested into the local community through our Future Glenorchy program."
The announcement was made against the backdrop of an empty stadium. Boosters who are brushing up their 3-point shots today might ponder over whether that's an auspicious start to what will be a long project.
Tasmanian Premier Peter Gutwein and NBL Executive Chairman Larry Kestelman were on the ground in Hobart to announce the home of the NBL's 10th team

Register your interest in @NBLTasmania at https://t.co/CiBD5makXE pic.twitter.com/k40TctCUwM

— NBL (@NBL) February 28, 2020
---
Alan Whykes is Chief Editor of Tasmanian Times. Disclosure: He was candidate in the elections of this Council in 2014 and 2018, and has since declared no further intention to stand. He is a Glenorchy resident and ratepayer.
The post State – Glenorchy – Kestelman Agree on DEC Deal for NBL appeared first on Tasmanian Times.
Source: Tasmanian Times https://tasmaniantimes.com/2020/02/state-glenorchy-kestelman-agree-on-dec-deal-for-nbl/#utm_source=rss&utm_medium=rss&utm_campaign=state-glenorchy-kestelman-agree-on-dec-deal-for-nbl