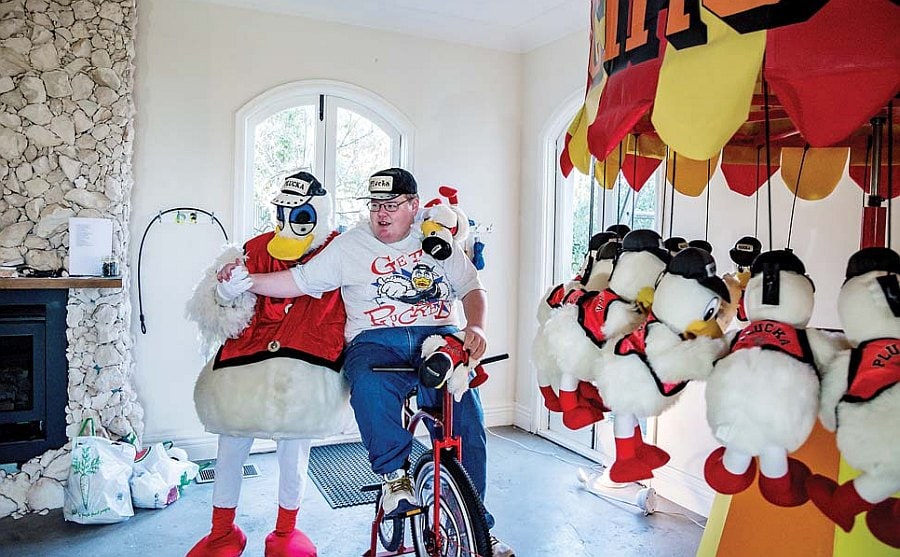 Plucka Bonus whoops Duck is to provide consulting services in Tasmania, but is keen to avoid Dam(n) Waratah.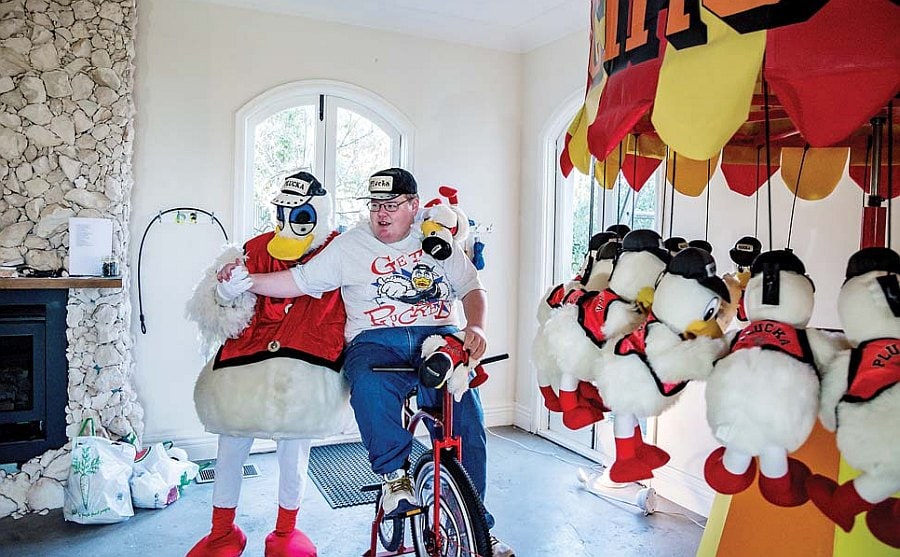 TasWater CEO Big$Note revealed on Tuesday night that they have secured the services of a high profile Executive Asset Strategist.
Plucka Duck has been coaxed out of retirement to head the Fiduciary Strategy Team. In a stunning announcement Big$Note stated:
"This is a coup for Taswater. We have improved our equal opportunity employment charter, and while we have in the past been less than helpful to ducks, this engagement of Plucka Duck fulfils our desire to be seen to be more duck friendly."
We considered the example set by the state of Tasmania who looked after Truganini in her last days after decimating her people so it could absolve itself and tell themselves they really helped and cared for the Tasmanian Aboriginals. 
---
JOHN POWELL: Invest in Tasduck.
---
"In the same way we hope this employment of Plucka will be seen that despite running them over with our many fleet vehicles and destroying their habitats we will be viewed as responsible custodians of our feathered cousins. 
Plucka will be engaged in a position optimising his previous experience for the benefit of the organisation. 
Expenditure allocations of various millions of dollars will be placed on a chocolate wheel. 
I will call out a random infrastructure priority and Plucka will spin the wheel and select how much money we will throw at it."
When questioned about the efficacy of putting a duck in charge of TasWater's finances, Big$Note responded: "Have you seen the quality of the Board and Staff who currently do it? This has got to be better – certainly could not be any worse."
Plucka declined to comment on how long he will be in the role or on his generous remuneration and bonus package, although he did admit he is good at ducking and that will come in very handy indeed. But we understand he will be prominent on behalf of TasWater in many locations. But of course not in Waratah!
NB: During a private consultation with former TasWater employee Chucka Shucka (well known Sea Eagle spotter) it was revealed that the Waratah Reservoir had been excluded from the 'infrastructure priority listing' after due consultation with Entura and the Minister for Water.
The classic song of Blood, Sweat and Tears, created in the sixties, duly describes this appalling piece of maladministration by Big$Note and the state government.
Spinning Wheel
Blood, Sweat & Tears, David Clayton-Thomas
What goes up must come down
Spinnin' wheel got to go 'round
Talkin' 'bout your troubles it's a cryin' sin
Ride a painted Plucka let the spinnin' wheel spin
You got lotsa money but you got no spine
Spinnin' wheel all alone
Talkin' 'bout your troubles and you, you never learn
Ride a painted Plucka let the spinnin' wheel turn
Did you find the conniption sign on the
Crooked Entura highway
Would you mind a rehabilitating sign
Just let me shine it within your mind
And show you the strategy that is real
All of Waratah is waiting just for you
Spinnin' wheel, spinnin' true
Drop all your dollars into the reservoir wall
Catch a painted Plucka on the spinning wheel ride
All of Waratah is waiting just for you
Spinnin' wheel, spinnin' true
Drop all your dollars into the reservoir wall
Ride a painted Plucka let the spinnin' wheel fly
Source: Tasmanian Times https://tasmaniantimes.com/2020/10/spinna-plucka/#utm_source=rss&utm_medium=rss&utm_campaign=spinna-plucka