Six volunteer firefighters have reportedly been injured when their water tanker rolled while fighting a blaze on the NSW South Coast.
Six volunteer firefighters have been injured after their water tanker rolled while battling a blaze on the NSW South Coast.
Just before 11pm last night, a NSW Rural Fire Service tanker was travelling north on the Princes Highway at Mogo, when it left the road and rolled down an embankment.
All six crew members were able to get out of the truck, and initially it was thought some had serious spinal injuries, a NSW RFS spokesperson told nine.com.au.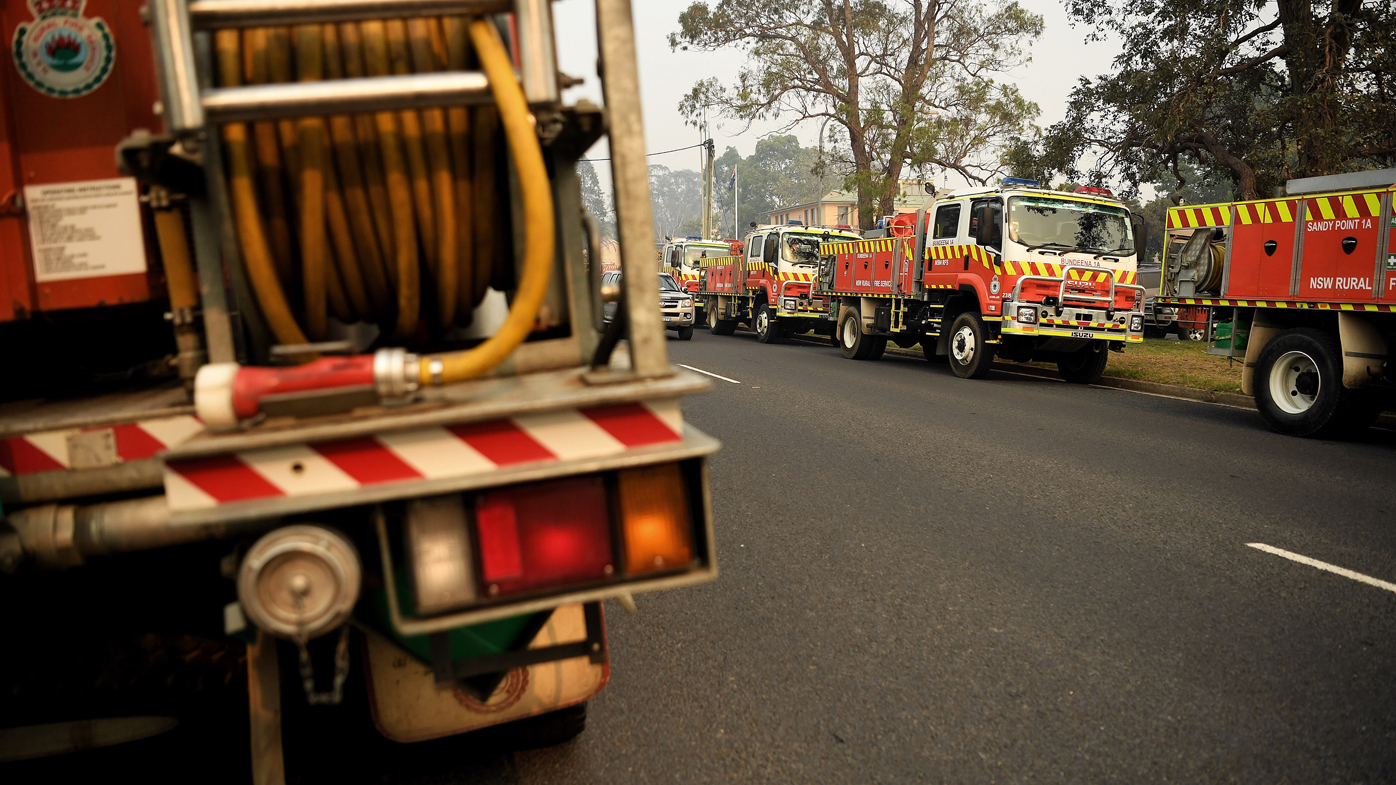 They were all taken to hospital and treated for non-life-threatening injuries, including neck pain, back pain and lacerations.
Three of the firefighters were released yesterday, while three were kept overnight for observation. All the volunteers are expected to be released from hospital today.
The driver has undertaken mandatory blood and alcohol testing, NSW Police said today.
Officers from South Coast Police District attended and commenced inquiries into the circumstances surrounding the incident.
Inquiries are continuing and no further information is available at this time.
The accident occurred just hours after three US firefighters were killed when a C-130 air tanker crashed in the Snowy Mountains.
The three firefighters - aged 42, 43 and 45- died after the plane smashed into the ground 50km northeast of Cooma and exploded in a large fireball.
The plane, known as Zeus, was owned and operated by Canada-based company Coulson Aviation and contracted to the RFS.
Source: 9News https://www.9news.com.au/national/nsw-fires-volunteer-firefighters-injured-in-tanker-rollover/ae251ded-3ea6-4b11-96fc-783a7377198b