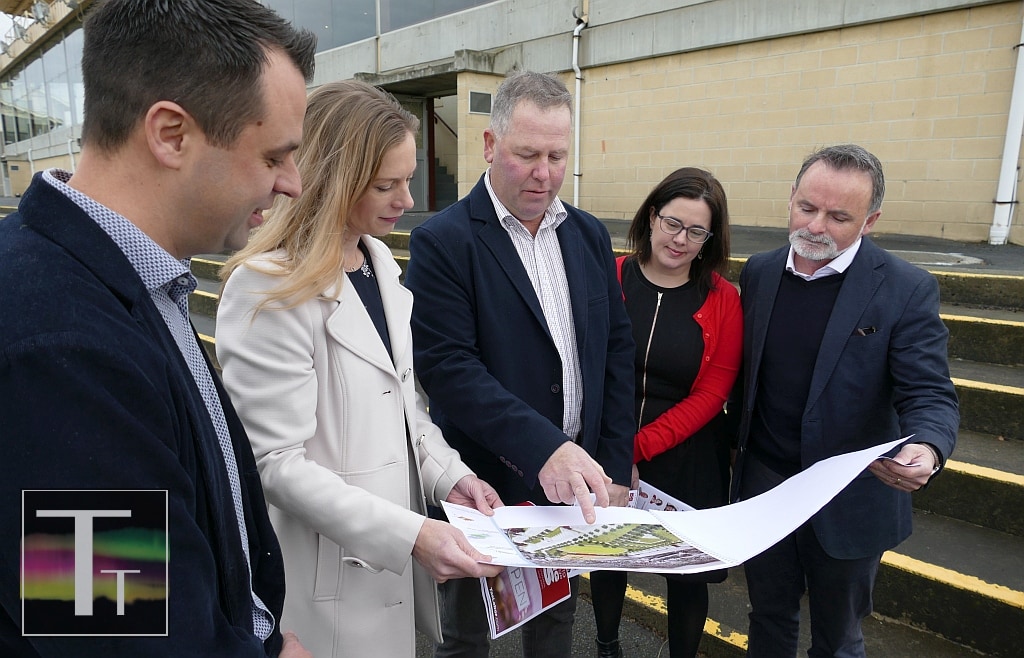 Labor has announced support for the Hobart Showgrounds redevelopment project Standing alongside Agricultural Society (RAST) President Peter Spotswood, Labor Leader Rebecca Whitee made the announcement as she released the party's COVID-19 Recovery Package. The document is the basis of the party's submission to the Premier's Economic and Social Recovery Advisory Council (PESRAC). The Showgrounds project […]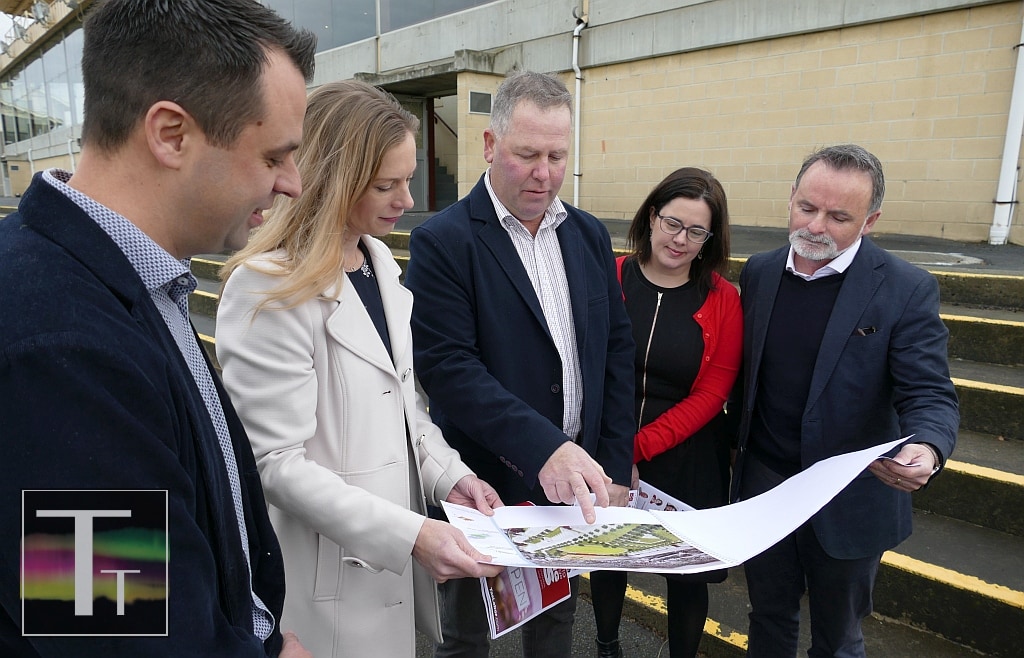 Labor has announced support for the Hobart Showgrounds redevelopment project
Standing alongside Agricultural Society (RAST) President Peter Spotswood, Labor Leader Rebecca Whitee made the announcement as she released the party's COVID-19 Recovery Package. The document is the basis of the party's submission to the Premier's Economic and Social Recovery Advisory Council (PESRAC).
The Showgrounds project is seeking to provide five hundred new homes, including affordable housing, community spaces such as an amphitheatre, a new exhibition space and sports field.
It would be one of the biggest development projects in Hobart in recent decades, covering the equivalent of several city blocks. The project is estimated to cost about $200 million and return $1 billion to the Tasmanian economy over 10 years, according to RAST.
"It'd be great for this area to connect with MONA, DEC, KGV, all these areas which come to this unique centre, with so many different aspects, along the rail and hopefully with the new transport hub across the road," said Spotswood.
RAST say the project can proceed if state and federal backing of about $42 million is secured to commence work on a major new event space to house the Hobart Show and other activities.
"The redevelopment addresses a number of issues," said Spotswood. "As well as housing, it would include a modern Showground of advanced architectural design, and a built-in role for the Showgrounds as a secure evacuation centre for people and animals in times of civil disruption, such as bush fires."
The concept also includes a large pavilion complex which would include a new visitor destination showcasing Tasmania's excellence in agriculture, food and wine production, as well as space for a variety of community based clubs and organisations.
"All of these opportunities would enhance the northern suburbs, provide employment during constructions and put roofs over people's heads," White said. "This is the type of project Labor believes will create jobs and also contribute to the social recovery of our state.
An initial architectural plan for the huge site was received by the Society only late last week. "We want to thank the state government for funding this draft plan by award winning Australian architects, Partners Hill, based in Hobart", said Spotswood.
This plan, the Showgrounds Redevelopment Project Consultation Draft, will now be formally reviewed by the RAST Board, and once finalised, will form the basis of a comprehensive community consultation program.
The year's Show
Spotswood said RAST have had discussions with show councils and some sections 'are excited' have some events this year.
"Whether it's open to the public or not is something we have to work through," he said. "Also whether or not we have it on Show week or later on when restrictions ease."
Recovery Package
"COVID-19 has had the greatest economic and social impact on Tasmania in a generation," White said as she released the Recovery Package. "But out of the devastation, we have the opportunity to work with business, unions, local government and the community to recover and focus on our number one task – to create jobs for Tasmanians."
Labor's proposals include free TAFE, an agricultural career kickstarter program, regional employment hubs, an accelerated TasWater infrastructure program, light rail and Derwent ferries for Hobart, progression of the Burnie Port master plan, an asbestos removal program, roads projects for Launceston and a suite of climate change mitigation measures and an investment in digital technology and infrastructure.
White said there was an opportunity to "build a better and fairer Tasmania" through the recovery.
"Labor's COVID-19 Recovery Package is the result of significant stakeholder consultation across the state with people who are deeply invested in our shared future," she said.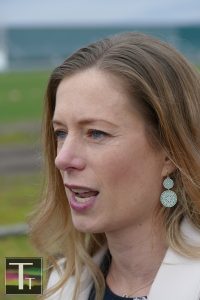 "The Government's response to date has been focused heavily on infrastructure projects, all of which have the support of the Labor party. But, as important as this is, we also need to support other sectors and workers hardest hit by the shutdown."
White also noted that not all newly-unemployed people are suited to working in construction as they have come from other sectors.
"Recovery requires a comprehensive response that covers all sectors and all regions, with a place-based focus on buying local, building local and employing local. We need to strengthen our regions and empower them to rebuild."
She argued for rebuilding a rebuilding "a sustainable state budget position to ensure we can deliver the highest quality government services in health, education, housing, our parks and beyond."
"Tasmania can be a beacon for fairness. We are small enough that no one should be left behind and clever enough that we can do great things that make us the envy of the world."
Minister for Finance Michael Ferguson described the announcement as 'lazy Labor releases a brochure'.
"Labor's shopping list of projects uses a lot of red toner, but not one single item mentioned is costed," he said. "If they'd been paying attention, they'd know many of these are actually Government initiatives that are already funded, planned and underway."
"This is the first thing we've seen from Labor resembling a policy in more than two years – in that time, we've handed down two Budgets, and in the past four months, we've had three economic and social stimulus packages, totalling more than $1 billion, which Labor voted for."
In response to a question from Tasmanian Times regarding costings, White said the ideas put forward in the Labor package were suggestions for PESRAC to consider, and then feed into the Budget process.
Source: Tasmanian Times https://tasmaniantimes.com/2020/06/showgrounds-redevelopment-gains-labor-support/#utm_source=rss&utm_medium=rss&utm_campaign=showgrounds-redevelopment-gains-labor-support