Shots fired in video of dramatic police takedown
1 min read
<p>The footage captures the moment police cornered three men in a car in Collingwood, Melbourne today.</p>
Multiple shots were fired as police cornered three men in a car in Collingwood, Melbourne, this afternoon.
Video of the event shows officers with guns drawn hemming in the car, which attempts to ram its way through blocking vehicles.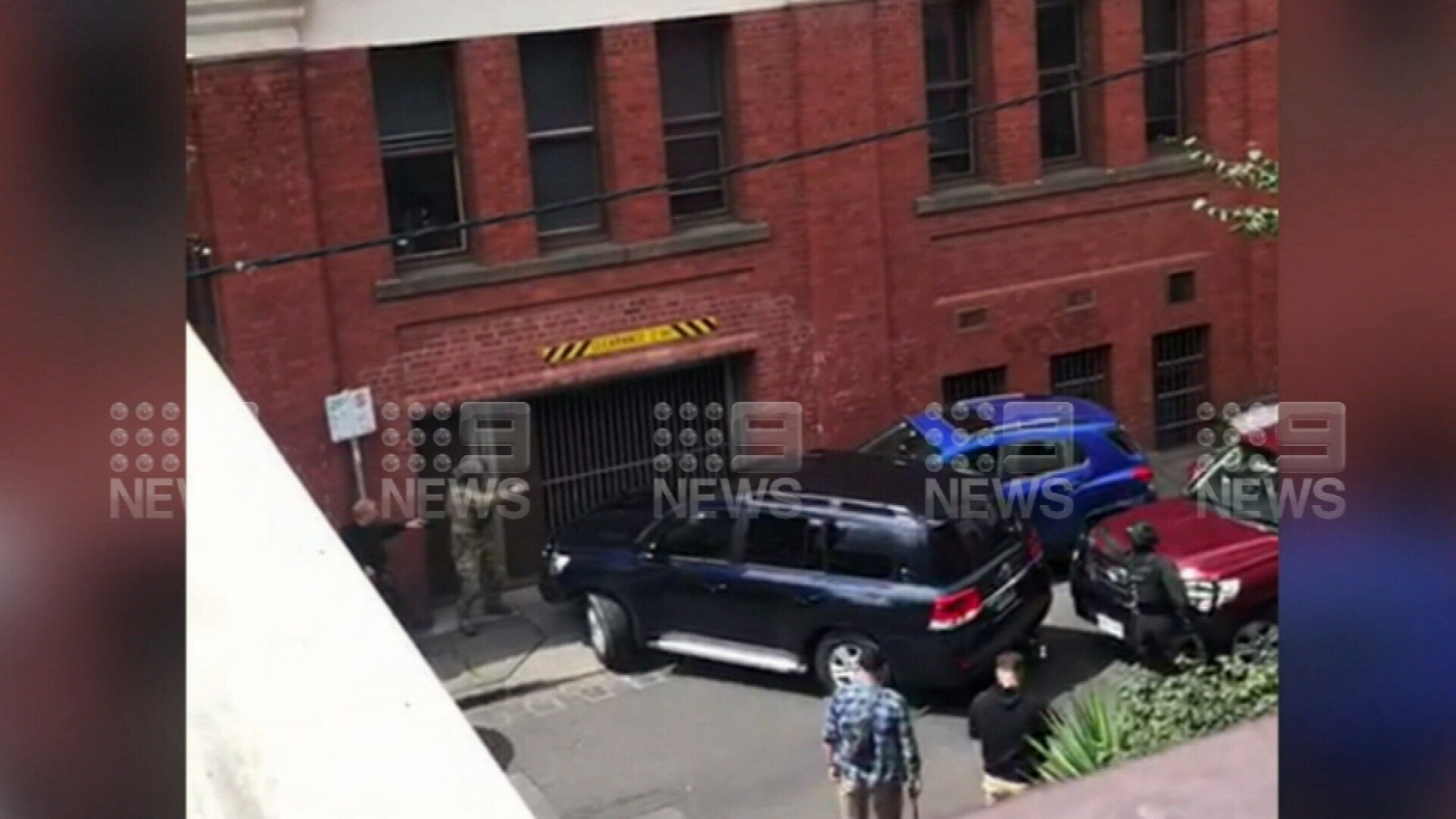 After a third vehicle blocks the car from behind, the occupants finally exit and are swarmed by tactical and plain-clothes officers.
Victoria Police said the three males were arrested in connection with an alleged carjacking overnight.
Three people allegedly threatened a 20-year-old man with a knife in Fitzroy at 1.40am and stole his blue Holden wagon.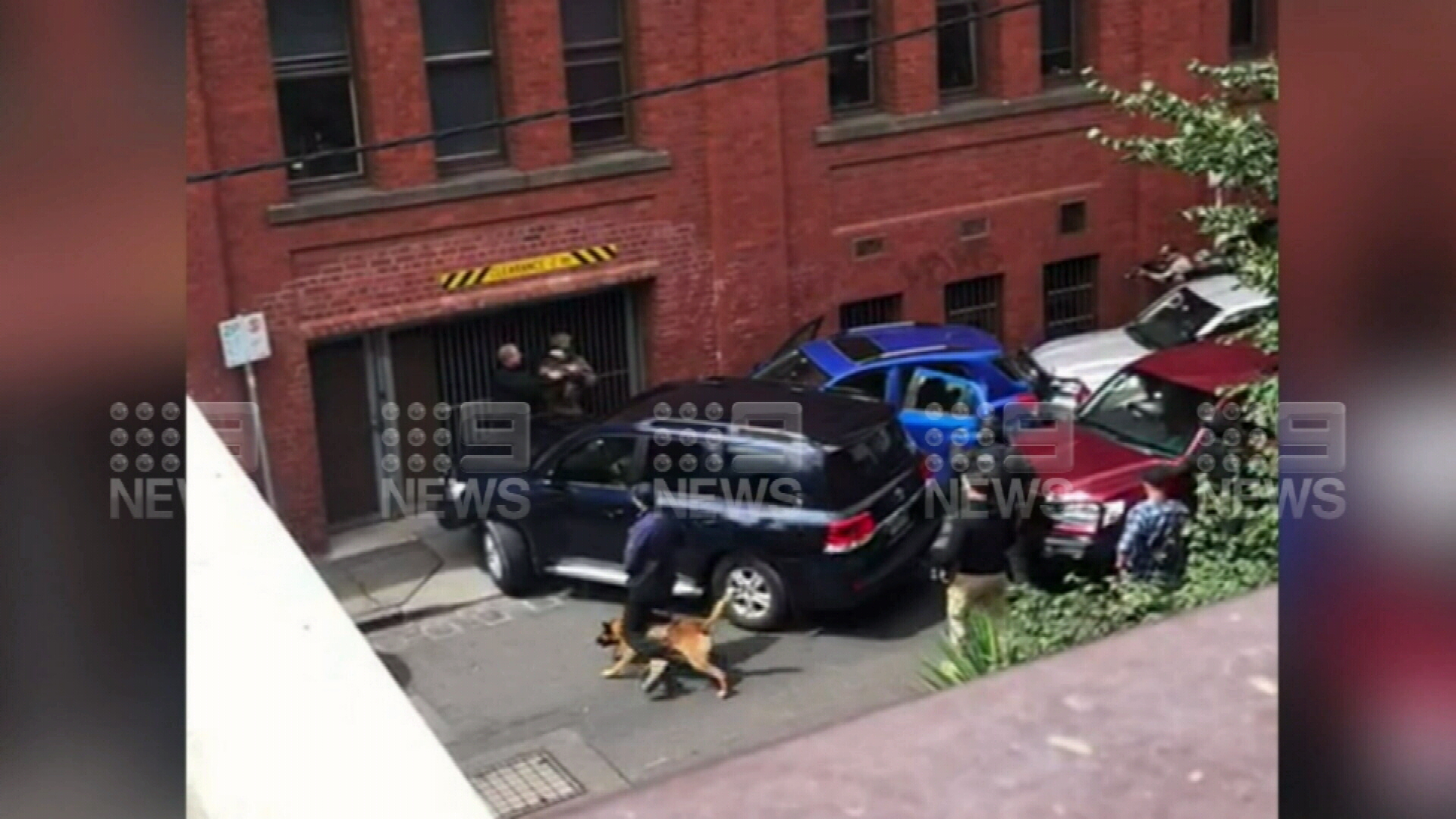 The victim was treated at the scene for non-life-threatening injuries.
The three men arrested this afternoon are currently in custody.
Police have said "non-lethal" options were used during the arrest.
Anybody with information is urged to contact Crime Stoppers on 1800 333 000.
Source: 9News https://www.9news.com.au/national/carjacking-arrest-shots-fired-police-melbourne/8547022d-4655-4af1-8a10-6495e4beccc0