Two buses have collided in Perth's south this morning, causing traffic delays and reportedly injuring several.
A school bus has collided with a state bus in south Perth this morning, causing commuter delays and injuring several who had to be transported to hospital.
The bus, carrying a number of school students on board, collided with a Transperth metro bus at Ranford Rd, Canning Vale, at the Brennan Ave intersection just before 8am today.
Fire and Rescue teams as well as WA Police attended the scene and were forced to remove the door of the school bus to free the children and bring them to safety.
READ MORE: Six in hospital after double-decker bus crash in western Sydney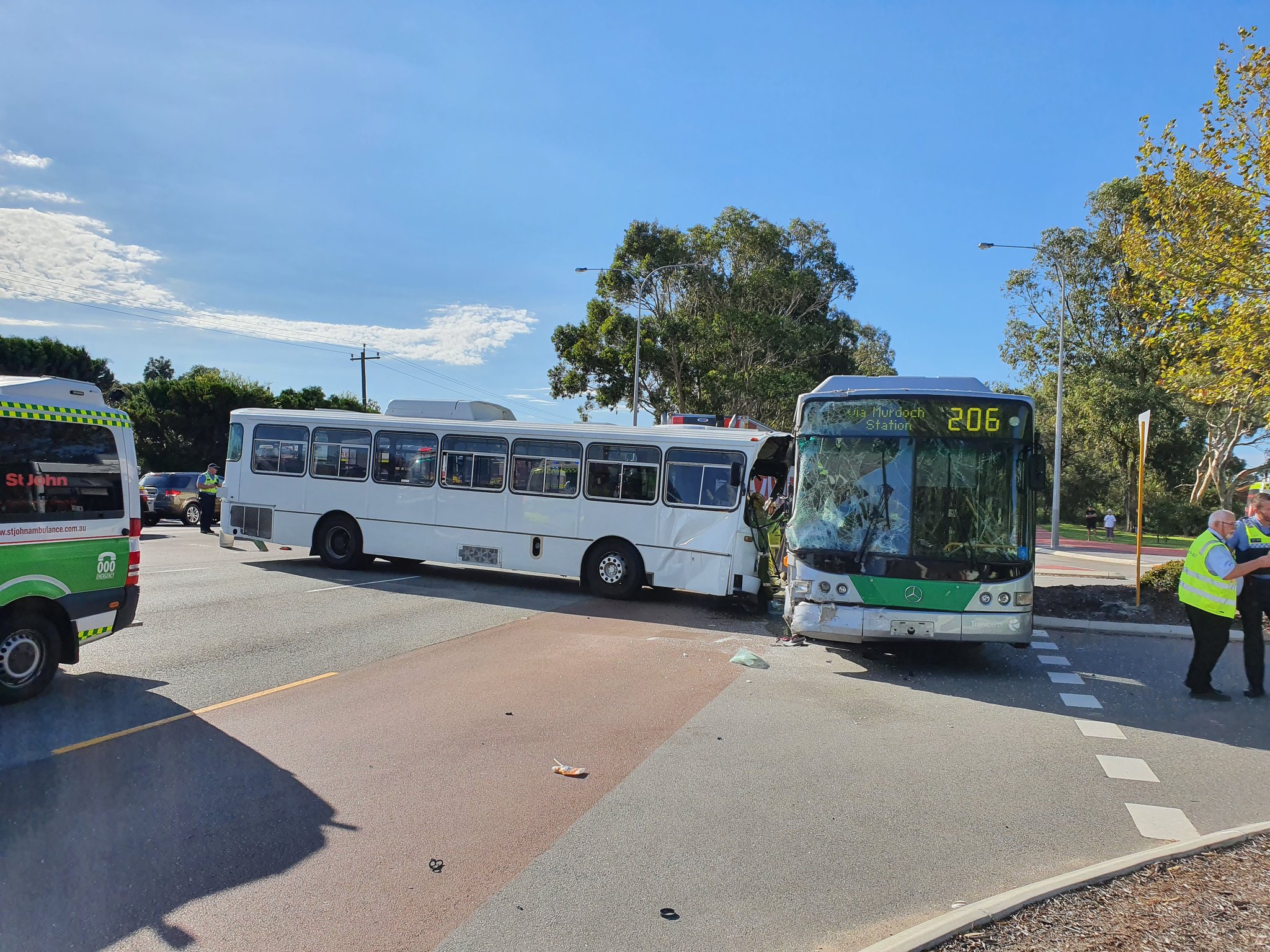 The driver also had to be extracted and was transported to hospital in a stable condition.
Several people were reportedly carried away from the scene on stretchers, however the full extent of the injuries and how many people were hurt remains unclear.
Police are investigating the circumstances of the crash.
A spokeswoman for WA Police said that authorities expect more details of the incident to be revealed later today.
Source: 9News https://www.9news.com.au/national/state-bus-collides-with-school-bus-in-south-perth/dc6d5444-80b3-4e05-aba4-b585d83a92e2