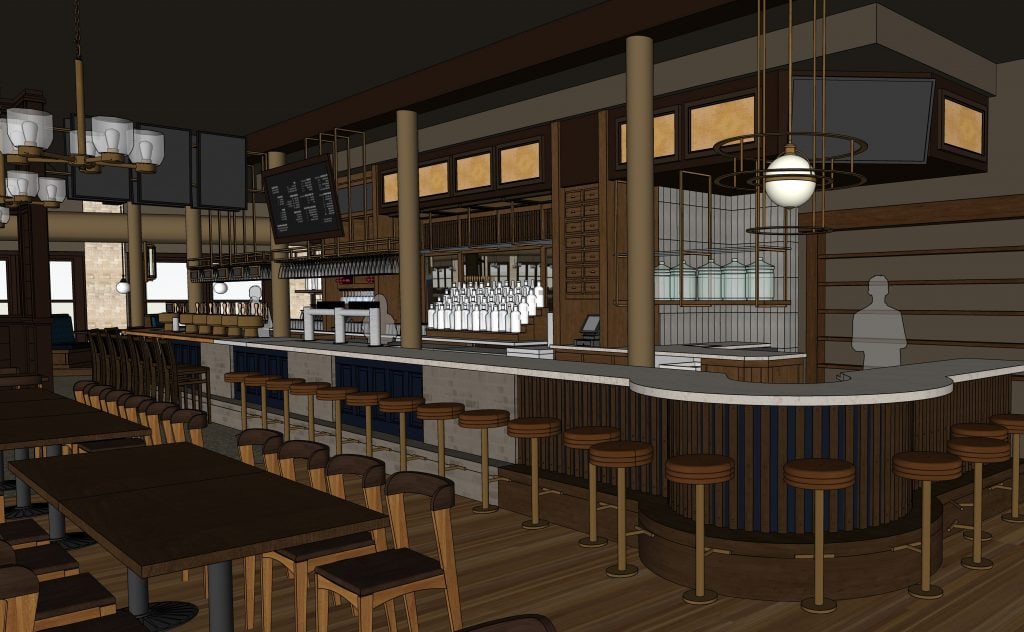 Strict regulations will apply to food businesses reopening on 18 May.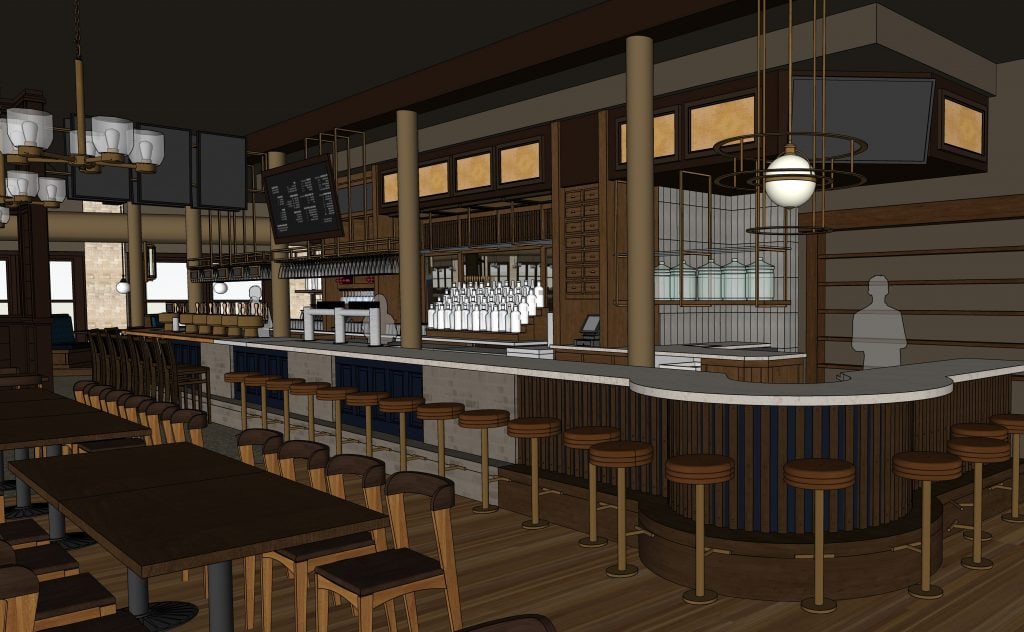 Media release – Sarah Courtney, Minister for Small Business, Hospitality and Events, 15 May 2020
Rules for restaurants and cafes opening on Monday
The health, safety and wellbeing of Tasmanians is our number one priority as we face the challenges presented to us by the coronavirus pandemic.
This is why we are taking a glide-path approach to easing restrictions and it's really important we continue to follow the rules.
From Monday 18 May, restaurants and cafes will be able to open again, with restrictions, for seated table service for up to 10 patrons, with delivery and takeaway services able to continue.
For a single business with a large premises that may have, for example, multiple dining rooms (eg. upstairs and downstairs, or separate rooms on one level, or an indoor and separate out area), the following principles apply:
Each premises/single business may have no more than two separate dining areas of 10 seated patrons.
Each setting where dining occurs must not have a density of seated patrons greater than 1 per 4 square metres. To seat 10 patrons the area must be a minimum of 40 square metres. (1 person per 4 square metres average applying). If the dining area is smaller than 40 square metres, a lower number of patrons will only be allowed.
Multiple timed settings are permitted as long as at any point in time the seated patrons rules apply.
Food must be consumed by each patron. It is not alcohol service only.
In this instance, these dining areas will ideally have separate entry/exits points. If they don't, the venue must take steps to minimise opportunities for people to mix whilst waiting for a table (for example, there can be no waiting lobby and social distancing rules apply to any queuing). This could include staged arrivals for bookings.
Contact details for the person making the booking must be kept if future contact tracing is needed.
Each dining area must have separate wait staff.
There is no requirement for separate kitchens or toilets per dining area. However, appropriate cleaning must be scheduled and undertaken.
For multi-business/separate premises on the one site:
Where there are multiple discrete restaurant/cafes (separate businesses) on large sites – each with separate dining spaces, kitchens and toilets – operating largely independently – each can operate as a separate restaurant, with either one dining area of 10 or if there are separate dining areas within the one restaurant, no more than two separate dining areas of 10 people and all other rules applying. Each setting where dining occurs must not have a density of seated patrons greater than 1 per 4 square metres.
I would like to acknowledge and thank the very constructive role of the Tasmanian Hospitality Association (THA) and local businesses in continuing to work with Government as we ease restrictions and deliver our plan to rebuild Tasmania.
This has been an incredibly tough time for the hospitality sector and I appreciate the active engagement of the THA on behalf of its members.
We understand that no one business is the same and there are a range of complexities in re-introducing these indoor restrictions and we encourage any venue operator seeking further clarification relating to their own operation to call the Business Hotline on 1800 440 026.
---

Media release – Tasmanian Small Business Council, 15 May 2020
COVID-19 regulations bureaucratic overreach
The Tasmanian Small Business Council has described so-called COVID-19 regulations as bureaucratic overreach that will simply hold business back instead of making the state a safer place to live and work.
Tasmanian Small Business Council Chief Executive Officer, Robert Mallett said he was amazed that unlike every other state in Australia, Tasmania was choosing to regulate a regime where small business could be fined up to $30,000 for simply attempting to trade.
"Small business wants to be COVID safe," Mr Mallett said.
"We are happy to implement COVID plans and to follow guidelines.
"However, what we don't want to be is liable to the tune of $30,000 for a disease that we can't see."
"We seem to have a situation where the COVID horse has bolted, we have caught it and have successfully put it back in the stable. We have demonstrated our ability to comply and manage this event; why do we now need additional regulations to deal with it?"
Mr Mallett said many small businesses had been at the front line of the COVID-19 crisis and were forced to simply shut up shop and now if they want to open, they face heavy handed bureaucracy.
"This is ridiculous, small business like the rest of the community is willing to do the right thing and has demonstrated this," Mr Mallett said.
"All the threats of significant fines will do, is scare many small businesses away from opening, at a time when we need to get the economy back on their feet.
"Small business is happy with guidelines and in fact we want them to know what we do, but what we don't need is heavy handed regulations that force small business to prove they haven't done something wrong," Mr Mallet said.
---

Media release – Madeleine Ogilvie MP, Independent Member For Clark, 15 May 2020
GOVERNMENT MUST RETREAT ON HEAVY HANDED COVID-19 REGULATIONS
Madeleine Ogilvie MP, Independent Member for Clark, has today called on the Government to retreat from its plans to put in place heavy-handed COVID-19 health and safety regulations.
"We all want to see our businesses getting back to business quickly and safely," said Ms Ogilvie.
"But great care must be taken before we think about imposing new regulations and costs on small business.
"Government should be working with businesses to make them COVID-19 safe, not imposing heavy handed regulations.
"As I understand it, the Government is proposing to implement regulations which will effectively reverse the onus of proof on small business, and subject them to $30,000 penalty for not controlling a virus that no one in the world has yet been able to effectively manage.
"Will small business even be able to secure insurance to cover the COVID-19 workplace risk once these heavy-handed regulations are implemented?
"How will people who run businesses from home be treated? What about consultants, tutors, music teachers and any number of people who are not working in traditional office environments?
"We need to find a way of minimising risk without adding cost and burdensome regulations.
"Our business community backed us in, and now it's time we back them in."
Source: Tasmanian Times https://tasmaniantimes.com/2020/05/rules-for-restaurants-cafes-re-opening-on-monday/#utm_source=rss&utm_medium=rss&utm_campaign=rules-for-restaurants-cafes-re-opening-on-monday