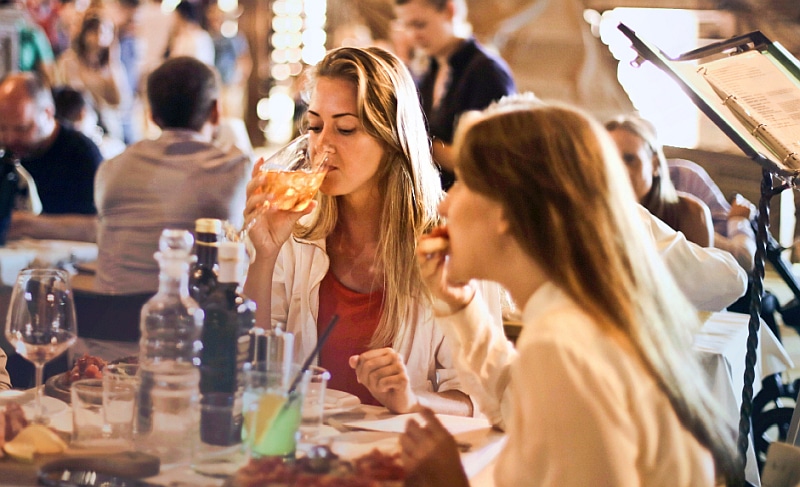 Clear days, cool nights and a multitude of even cooler selfies. The seasons may be changing, but there's still plenty of outdoor living yet to be enjoyed as Tasmania heads into another long, mild autumn. Pink drinks will still jostle for space in our eskies as the weeks ahead roll by. Rosé wines have become […]
The post Rosé Still in the Pink this Autumn appeared first on Tasmanian Times.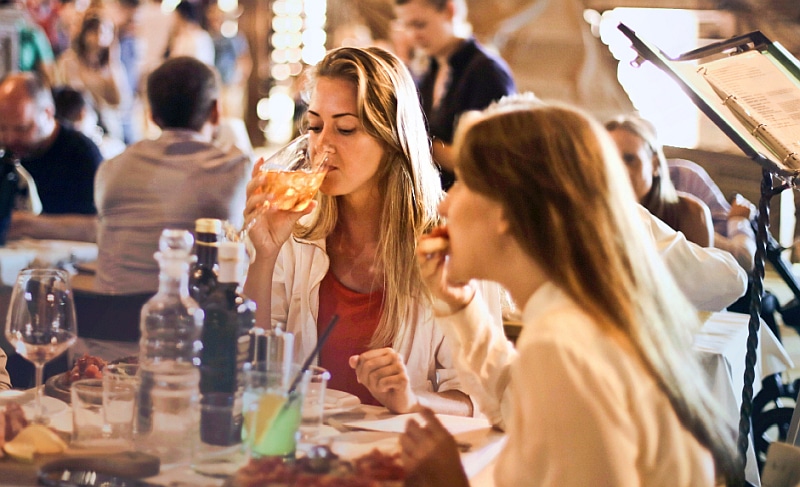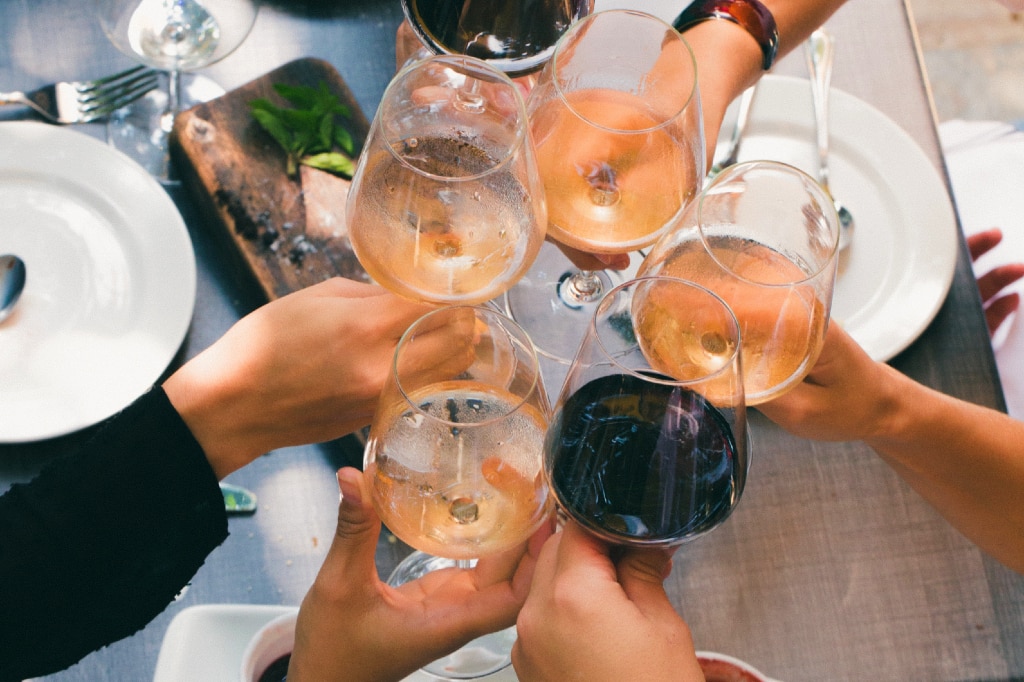 Clear days, cool nights and a multitude of even cooler selfies.
The seasons may be changing, but there's still plenty of outdoor living yet to be enjoyed as Tasmania heads into another long, mild autumn. Pink drinks will still jostle for space in our eskies as the weeks ahead roll by.
Rosé wines have become one of the Australian wine industry's major success stories over the past decade. As far back as 2015, a report commissioned by the International Organization for Vine and Wine (OIV) noted Australia's rosé production had risen 450% since the year 2000.
And according to Wine Intelligence's Global Trends in Wine 2020, our domestic wine market has moved on a fair bit since then. Pink drinks now have broad consumer appeal in Australia, observes the international market research company. More importantly for Tasmania's small-scale wine producers, this broadening of appeal is being supported by increasing premiumisation within the category. In other words, Australians are buying better quality, higher-priced rosé wines.
That's music to the ears of the Laing family, who own and operate Mapleton Vineyards at Tea Tree in Tasmania's Coal River Valley. Their 2019 Mapleton Pinot Noir Rosé won gold at the recent 2020 Tasmanian Wine Show.
Hobart-born Paul Laing purchased Mapleton in 2004. Sixteen years on, Laing and his parents Denis and Kathryn have a total of 12 hectares of vines under development. These are located at Mapleton as well as at the adjoining properties of Woodlands and Lynwood.
"When our family acquired Woodlands, it already had three hectares of vines, some of which had been planted in 1992," Laing explains.
"The vineyard had been left in a serious state of neglect for many years. We went through it with a chainsaw and cut all the vines off at ground level. We then took the property's viticulture back to scratch. After years of hard work and a lot of TLC, the vines are once again producing some amazing fruit."
Like many of his peers, Laing says he is looking forward to beginning harvest in another month or so. Vineyards across the State have faced particularly challenging growing conditions over the past half-year. Cool weather during spring and almost incessant winds from September budburst to recent berry colour change (veraison) have combined to retard vine growth and fruit development.
"Grape quality looks great, but we'll have slightly reduced yields this vintage," Laing predicts.
Fellow rosé aficionados Shane Holloway and Fran Austin know exactly how the Laings feel after spending so much of the past decade grappling with vineyard development. The couple purchased their Delamere Vineyards from founders Dallas and Richard Richardson back in 2007. Six years later, they doubled the planted area of their Pipers Brook site with more Chardonnay and Pinot Noir.
"We now have 12 hectares of vines, some having been planted as far back as 1982," Holloway says.
"Delamere is one of the district's oldest vineyards. As well as planting new vines, we've spent a lot of time making changes to trellising and pruning regimes. Many of our vines are on top of the hill, and they've been adversely affected by this year's weather and the longer-term trend of declining rainfall."
Despite having a total of almost 40 years' winemaking experience between them, the Delamere duo admit they didn't really consider rosé table wine a significant, premium market segment until relatively recently. Austin credits their change of heart to an overseas study tour she gained as recipient of the Tasmanian wine industry's 2016 Don Martin Sustainable Viticulture Award.
Initiated by Hobart's Alcorso Foundation, the annual $10,000 scholarship commemorates influential Tasmanian viticulturist, the late Dr Don Martin.
"It wasn't until we were touring France, discovering all these wonderful rosés from Provence costing hundreds of dollars a bottle, that we began to give these table wines the respect they deserve," Austin says.
"We liked the idea of taking on a new challenge alongside growing our portfolio of premium sparkling wines. The result was Hurlo's Rosé."
Named in honour of a dearly departed family friend, the couple's new, rarefied product proved a tour de force with the release of its inaugural 2015 vintage. Not only did the wine's ambitious cellar door price of $80 set industry tongues wagging, its unique style and quality had an immediate effect upon respected author, critic and former winemaker, James Halliday.
The man from Coldstream Hills named it among his best four rosé wines of 2019, stating, 'Not for nothing is it the most expensive Australian rose, and you can see why it should be. The scented floral bouquet flows into the complex palate, with both texture and flavour immediately supporting Delamere's suggestion of a 10-year cellaring horizon.'
Sure, Hurlo's Rosé isn't to everyone's taste or their budget. Good examples of the popular wine style can be found in all parts of the State. Add these producers to your rosé shopping list this autumn: Bangor Vineyard Shed, Boomer Creek, Bream Creek, Cape Bernier, Gala Estate, Goaty Hill, Josef Chromy, Pipers Brook Vineyard and Pooley Wines.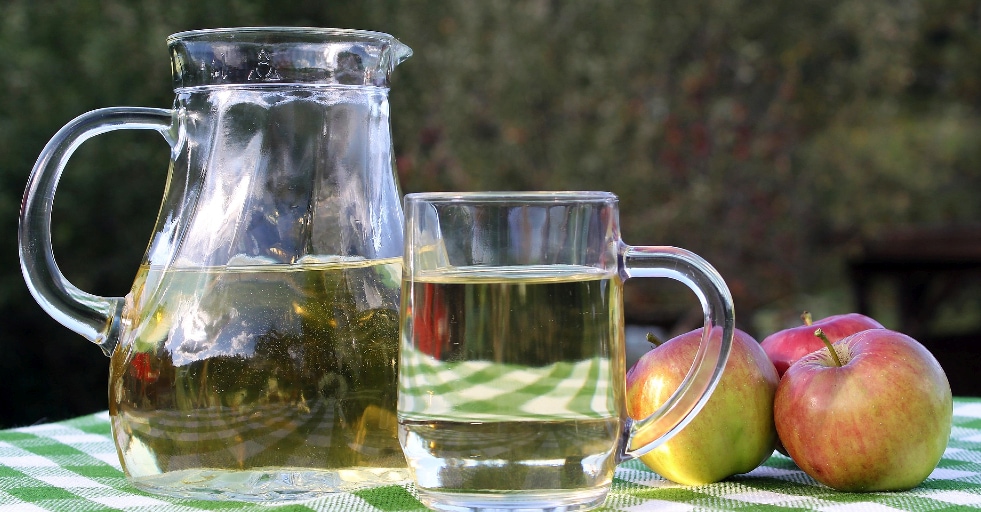 DIARY DATE
Industry re-plantings and expansions have added new dimensions to Tasmania's modern-day wine industry. Much the same can be said for developments undertaken in orchards across the State.
Once known as the Apple Isle, Tasmania is fast becoming the Cider Isle. Quantity and quality of production head ever skywards. That makes attending the Fruit Wine and Cider Festival at the Bellerive Boardwalk on Sunday 1 March an ideal opportunity to find out how much the quality high bar has been lifted across the country.
The event on Hobart's Eastern Shore is sponsored by the Rotary Club of Howrah. It will offer tastings of 150 fruit wines, meads and ciders from all six Australian States. Many products will bear the gold, silver and bronze awarded to them at the Australian Fruit Wine and Cider Show. Now in its 21st year, the event is the longest running dedicated fruit wine show in Australia.
Live presentations by expert producers will enable visitors to gain valuable insights into the production of premium quality ciders as well as distinctive meads, fruit wines and Tasmanian liqueurs.
The festival runs from 11am to 4pm with awards being announced at 1.30pm. Entry is free. A tasting glass costs $10.
---
Hobart's Mark Smith wrote his first weekly wine column back in 1994. Now more than 1600 features and 25 years later, he continues to chart the successes of Tasmania's small scale, cool climate wine industry with regular contributions to some of Australia's leading industry publications.
---
PICK OF THE CROP

Mark gives you his honest opinions about the best wines available right now from Tasmania's wine makers.
2018 Shy Susan Chardonnay $55
Shy Susan is a relatively recent wine venture combining the talents and insights of Victorian-based husband and wife team Glenn James and Jo Marsh. Their passion for Tasmania and an endangered native wildflower called Shy Susan provide the vehicle to do great things with small parcels of purchased fruit. This smooth, very stylish Chardonnay displays the power and intensity you'd expect from Tasmania's East Coast. There's also an element of finesse that shapes the wine and sustains it beautifully across the palate. Gold medal, 2020 Tasmanian Wine Show. www.shysusanwines.com.au

MV Freycinet Botrytis 500mL $30
Claudio Radenti has been winemaker at Freycinet Vineyard for almost two decades. His knowledge of the site is such that he is able to understand and tweak its viticulture to the nth-degree each year. During 2016, 2017 and 2018, Radenti earmarked small plots of Sauvignon Blanc for kid-glove treatment during their growing and ripening seasons. Ultra-late harvests and astute working of finished wines then brought this luscious, multi-vintage blend to life. It's wonderful. It has all the flavour, texture and richness of a good Sauternes at a fraction of the cost. www.freycinetvineyard.com.au

2018 Tamar Ridge Pinot Noir $34
Purchased from Gunns Ltd in 2010 by the Brown Family Wine Group, Tasmania's largest wine company boasts a wealth of Pinot Noir riches. Increasing vine age has enabled Tamar Ridge to craft a three-tier portfolio with very smart wines like this one underpinning its Reserve and Single Block Pinot Noirs. Chief winemaker Tom Wallace has done a neat job crafting this nicely balanced, well-priced middleweight. Its ripe dark berry fruit and fine structure allows it to drink very well indeed right now, despite its relative youth. www.tamarridge.com.au

2017 GlenAyr Shiraz $50
GlenAyr vineyard is the second oldest in Tasmania's Coal River Valley. The Casimaty family displayed tremendous foresight by planting a small area to Shiraz in the 1990s, when the valley's climate was a little more temperate than it is today. Wine grape quality has been improving ever since, with a significant portion of the 2010 harvest contributing to Glaetzer-Dixon Wines' memorable Jimmy Watson Trophy winner in 2011. The 2017 displays a compelling mix of cherry, plum and spice, enough for the vineyard to win its own trophy at the 2020 Tasmanian Wine Show. www.glenayrwines.com.au
The post Rosé Still in the Pink this Autumn appeared first on Tasmanian Times.
Source: Tasmanian Times https://tasmaniantimes.com/2020/02/rose-still-pink-this-autumn/#utm_source=rss&utm_medium=rss&utm_campaign=rose-still-pink-this-autumn