Rocket Man Jets In
3 min read
<p><img width="1000" height="563" src="https://tasmaniantimes.com/wp-content/uploads/2020/02/Elton-6-1024x576.jpg" alt=""></p> <p>Elton John tribute artist Greg Andrew is returning to Tasmania after four years. This time, he tells us, he has a bigger touring show with 'all the bells and whistles' including wearing replicas of Elton's authentic stage attire and including a six piece band. The theme of his newest show will be the recent Elton […]</p> <p>The post <a rel="nofollow" href="https://tasmaniantimes.com/2020/02/rocket-man-jets-in/">Rocket Man Jets In</a> appeared first on <a rel="nofollow" href="https://tasmaniantimes.com/">Tasmanian Times</a>.</p>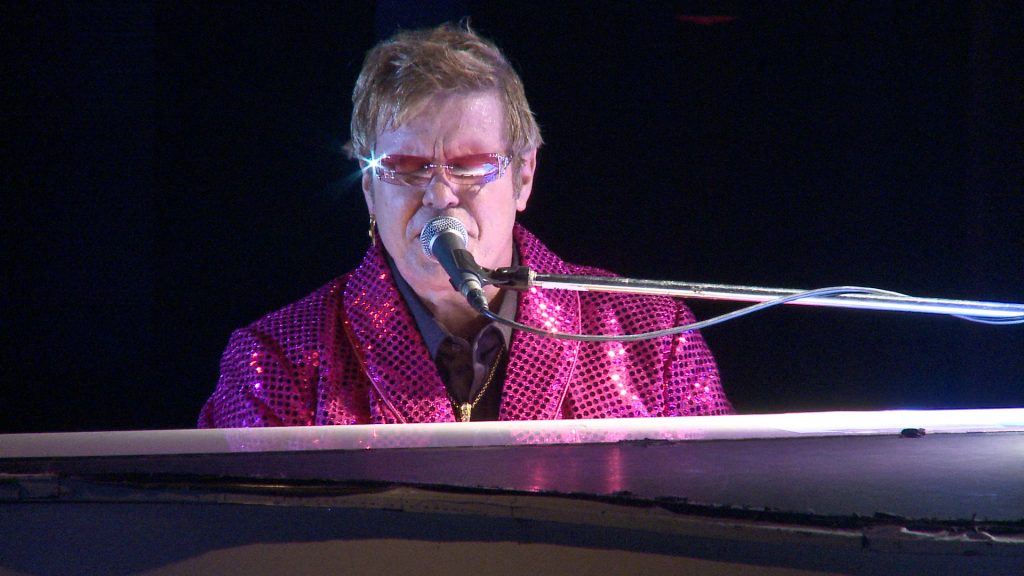 Elton John tribute artist Greg Andrew is returning to Tasmania after four years. This time, he tells us, he has a bigger touring show with 'all the bells and whistles' including wearing replicas of Elton's authentic stage attire and including a six piece band.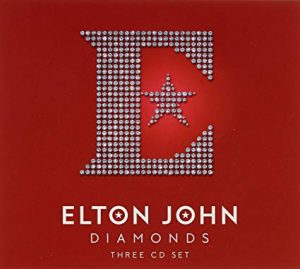 The theme of his newest show will be the recent Elton John biopic Rocket Man. The show will be divided into two parts. One part will showcase the songs from the movie soundtrack and the second, all of Elton's hit songs. The show was recently launched at Melbourne's Crown Casino and is the type of show Greg performs at sit-down theatres.
Greg had been a regular performer, playing the piano at resorts, bars and casinos for many years when one night someone asked if he might sing another Elton John song. Greg already had a voice and looks reminiscent of Elton so this remark sowed the seeds for his decision to create a tribute show. He began researching, listening to albums and watching DVDs to study Elton's nuances. He would fly around the country, including to Tasmania, to see Elton perform.
"It is incredible to think that they have written so many songs together that are timeless and multi-generational," Greg told TT when asked about why he decided to focus on the music of Elton John and Bernie Taupin. "I see with audiences, there are grandparents, parents and young adults who come and enjoy the show. Even though the 70's was an incredibly creative time for Sir Elton & Bernie, 20 years later, there were kids growing up with The Lion King soundtrack."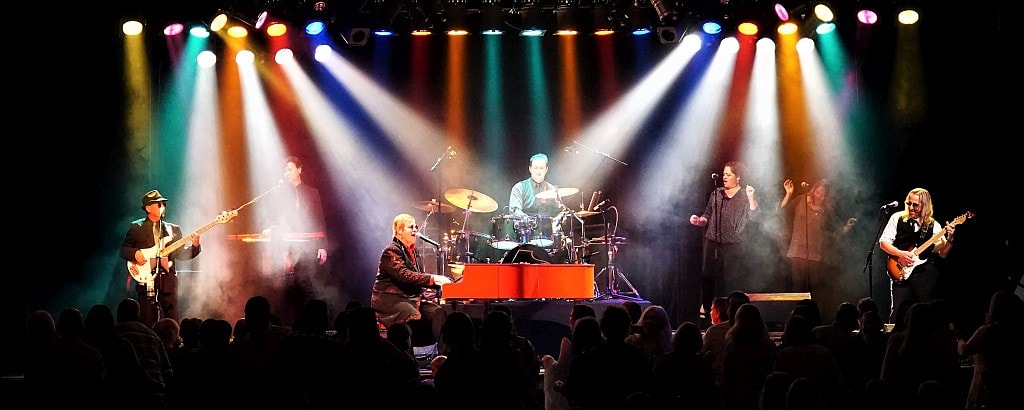 On the road
Greg has toured thirty countries with his show and says never assume that songs are popular in the familiar charts automatically transfer to popularity in each country. For example he says that he has toured India three times and that Bennie and Jets is a very popular song there while not so much in other countries. Sacrifice trumps the charts in Scandinavia. While Your Song, one of Elton's oldest being written in 1970, was always Greg's favourite, it assumed greater significance when he sang it in Norway and found the audience all joining in. A video of the event led to him being invited to Yorkshire in 2017 to perform as Elton, the first and only tribute artist at the greatest festival for tribute artists: Tribfest, UK.
Even though Elton is retiring from touring Greg will have another chance to gain some more detail for his tribute act when he sees Elton perform at the Sunshine Coast in March.
You can see Greg's tribute to Elton John, Rocketman Live in Concert at the following dates and venues:
Friday 28 February 2020, Wrest Point – Hobart
Saturday 29 February 2020, Launceston Country Club – Launceston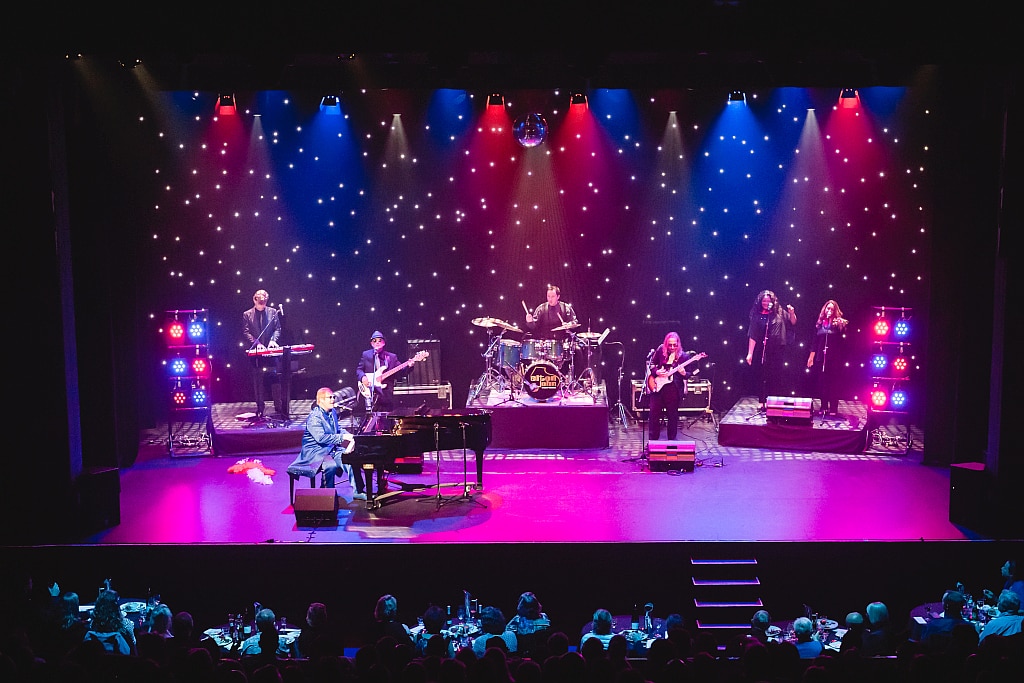 The post Rocket Man Jets In appeared first on Tasmanian Times.
Source: Tasmanian Times https://tasmaniantimes.com/2020/02/rocket-man-jets-in/#utm_source=rss&utm_medium=rss&utm_campaign=rocket-man-jets-in