Road Statistics no Reason for Comfort
5 min read
<p><img width="758" height="450" src="https://tasmaniantimes.com/wp-content/uploads/2020/02/00E13867A26E4123BE33FF5903C51BAE.jpg" alt=""></p> <p>Our roads are safer today than they were 50 years ago, thanks to seat belts, random breath testing, road safety cameras, 50 km/h urban speed limits, better roads and safer vehicles. For example, the number of people killed and seriously injured on our roads has fallen from more than 1450 in 1971 to 284 – […]</p> <p>The post <a rel="nofollow" href="https://tasmaniantimes.com/2020/02/vehicle-age-matters/">Road Statistics no Reason for Comfort</a> appeared first on <a rel="nofollow" href="https://tasmaniantimes.com/">Tasmanian Times</a>.</p>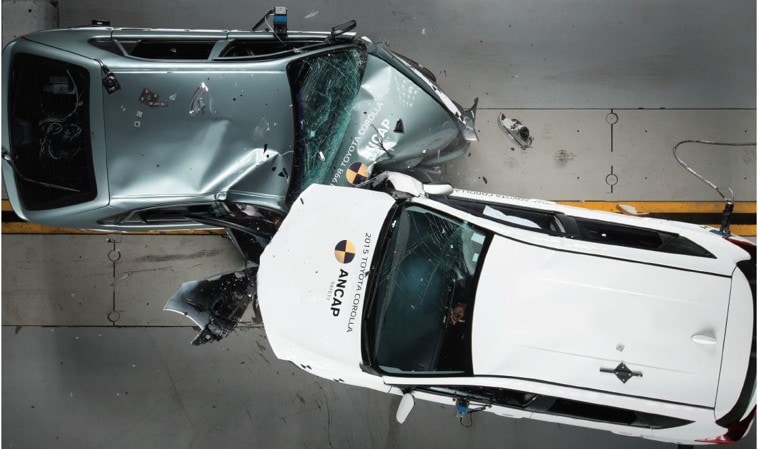 Our roads are safer today than they were 50 years ago, thanks to seat belts, random breath testing, road safety cameras, 50 km/h urban speed limits, better roads and safer vehicles.
For example, the number of people killed and seriously injured on our roads has fallen from more than 1450 in 1971 to 284 – including 32 fatalities – in 2019.
And that's with a five-fold increase in vehicles registered in Tasmania. There were, at December 31 last year, 645,925 vehicles on our roads.
Beyond the numbers
What these figures don't tell us is the depth of the human tragedy – and the impact on the wider community – that still plays out whenever there is a death or serious injury as a result of road trauma.
That's why we must continue to find new ways of tackling road safety and to more effectively use the tools we already have available.
There were 252 Tasmanians seriously injured in 2019 – that's lives changed through permanent injury in many cases or long recovery periods that impact families and communities. In some cases, the injuries will be catastrophic and result in around-the-clock care for decades to come.
We can't accept death and serious injury as a price to pay for transport efficiency. There is only one answer to the question, what is an acceptable level of road trauma: zero.
So, don't feel comforted by the statistics. The rate of road trauma not just in Tasmania but nationally is no longer declining.
That means around 170 Tasmanians could die on our roads over the next five years and more than 1500 could be seriously injured.
Every Tasmanian has to be part of the solution. Take your driving seriously. Be courteous and patient. Apply 100% concentration to the task, obey the road rules, don't speed, don't drive after consuming alcohol or drugs, don't use your mobile phone while driving,  wear your seatbelt.
Vehicle quality matters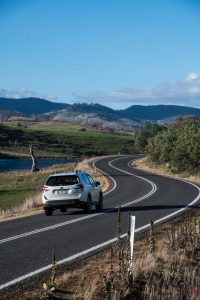 And when you buy a car, look for the safest within your price range. There are affordable new vehicles – and many used vehicles – coming on to the market that are five-star safety rated.
They have technology such as electronic stability control, autonomous emergency braking, sensors that keep you in your lane and adaptive cruise control that keeps you within the speed limit and at a safe distance from the vehicle in front of you.
There are sensors that monitor your blind spot on both sides of the car and there is technology that prevents you opening your door if a vehicle is too close.
And if you crash, there are airbags and collapsible components to minimise injury. Coming down the pipe is even more technology to detect signs of fatigue or distraction.
All these innovations are based on the simple proposition that human beings make mistakes, so we have designed our vehicles to reduce the likelihood of death and serious injury if we do crash.
The mere fact that we have poured so much investment into vehicle safety tells us that driving is the most dangerous thing most of us do each day. The other danger is that it can make us complacent, cocooned behind all this technology.
There's no better evidence of that human error than the 9500 vehicles crashes every year in Tasmania, and the police statistics that reveal that thousands of Tasmanians every year break the law when they are behind the wheel.
The Tasmanian government has led the way with a policy of having its vehicle fleet five-star only. This will be rolled out progressively through all the government business enterprises. Many private fleet owners are adopting the same policy, particularly the rental car industry.
One of the key actions under the Towards Zero Action Plan – endorsed by the Road Safety Advisory Council and approved by the state government – is improving safety through vehicle technology.
There are three elements:
Develop a Light Vehicle Safety Strategy to ensure all vehicles on our roads meet required safety standards.
Investigate actions to improve safety for vehicles in the workplace and ensure that the government vehicle fleet meets the highest safety standards.
Continue to support vehicle safety testing, monitor new technological developments and support all Tasmanians to buy the safest vehicle they can afford.
Age
The Australian Automobile Association estimates that if the age of the Australian vehicle fleet was lowered over four years by just one year, 1377 lives would be saved.
The challenge for Tasmania is that we have the oldest vehicle fleet in the nation. The average age of our fleet is 12.8 years, compared with 10 nationally. And about 20 per cent of our fleet, about 82,000 vehicles, are more than 18 years old.
Our Tasmanian crash data tells us that the rate of fatal crashes is four times higher for vehicles 15 or more years old than for vehicles made in the past five years.
There is a worrying trend. An analysis of national road crash statistics by the Australian New Car Assessment Program, or ANCAP, shows the average age of a vehicle involved in a fatal crash is increasing.
This particularly plays out for young drivers, who are the major drivers of older cars simply because of the cost. All the data shows that young drivers are the high-risk group on our roads – after being at the lowest risk when they are on L-plates – yet many drive in the least safe cars.
In one radio interview I dared to suggest that if parents have a five-star vehicle in their garage and their child is driving the 30-year-old Corolla inherited from Gran, then let your child drive the safe car. You can guess the reaction of the majority.
So, it will be some years before the natural turnover of vehicles gets more five-star cars in the hands of people who, at the moment, can't afford them or think that 30-year old Corolla will do them just fine.
You can find out more about the Towards Zero Action Plan at towardszero.tas.gov.au.
---
Garry Bailey is Chair of the Road Safety Advisory Council of Tasmania. RSAC makes recommendations to government about road safety policy, community, school-based and public education programs, expenditure of the road safety levy and oversees advertising campaigns.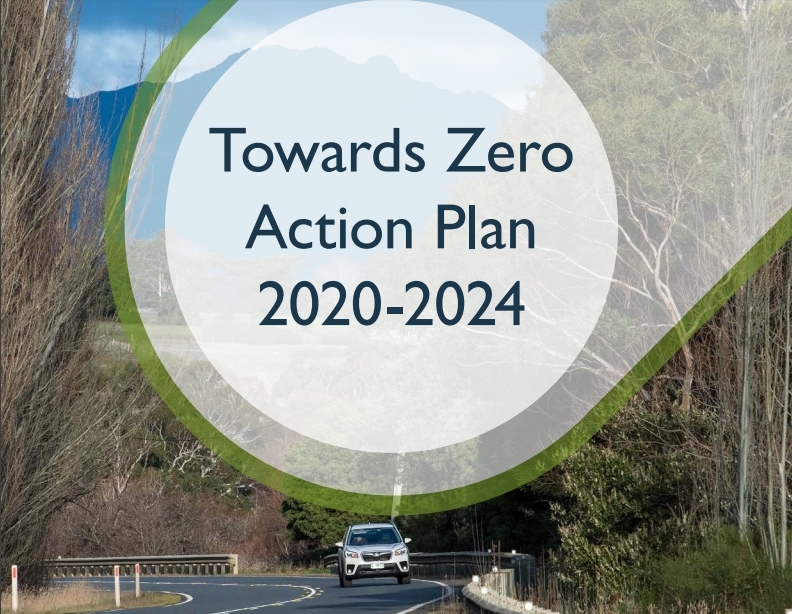 The post Road Statistics no Reason for Comfort appeared first on Tasmanian Times.
Source: Tasmanian Times https://tasmaniantimes.com/2020/02/vehicle-age-matters/#utm_source=rss&utm_medium=rss&utm_campaign=vehicle-age-matters