A man has been charged after an aggressive confrontation between a driver and a group of pedestrians has been caught on camera in Sydney's west.
Witnesses screamed in panic as a man clung to the bonnet of a moving car about 2pm yesterday on The Crescent at Homebush West.
The group then appeared to attack the man behind the wheel of the silver Honda and profanities can be heard shouted angrily during the exchange.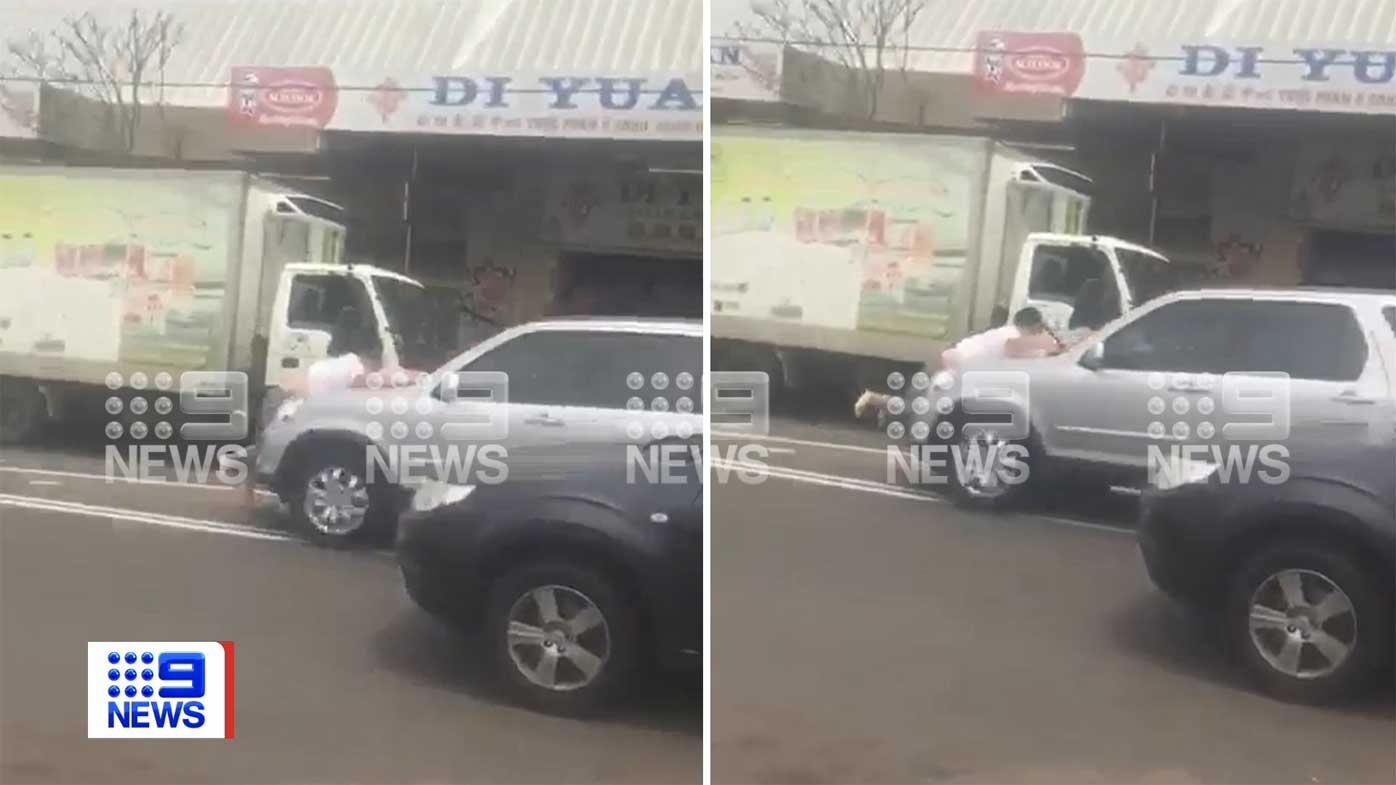 Police say a Subaru Forester station wagon came to a stop to park in a nearby spot when a Honda CRV SUV, driven by a 42-year-old man, attempted to drive around the vehicle.
A passenger from the Subaru, another 42-year-old man, allegedly jumped in front of the Honda.
Police claim the male passenger, along with a group of males, began to assault the driver of the Honda and damaged the vehicle during the incident.
An eight-year-old boy inside the Honda at the time was unharmed.
A 42-year-old man was arrested at the scene and taken to Auburn Police Station, where he was charged with common assault and affray.
The man was refused bail and will appear in Parramatta Local Court later today.
Investigations into the alleged assault are ongoing and police urge anyone with information on the incident to call Crime Stoppers on 1800 333 000.
Source: 9News https://www.9news.com.au/national/road-rage-over-parking-spot-in-sydneys-west/1f9a5f95-3fa1-4a2d-92ab-a301fdac3a4b