Residents surrounding a Queensland dam are still on high alert, as water continues to seep out of a 433 megalitre dam.
Rural properties were evacuated overnight after a landowner spotted a 3.5m hole in the Bolzan Quarry dam on his property at Talgai, about 170km southwest of Brisbane, on Friday afternoon.
As the stability of the dam remains in question, the Southern Downs Regional Council, consulting engineers, Queensland Fire and Emergency Service and Queensland Police Service have all attended the site to assess the damage to the wall.
An engineer says the risk of flooding from a Queensland dam is starting to reduce, but there are still fears for 12 farms.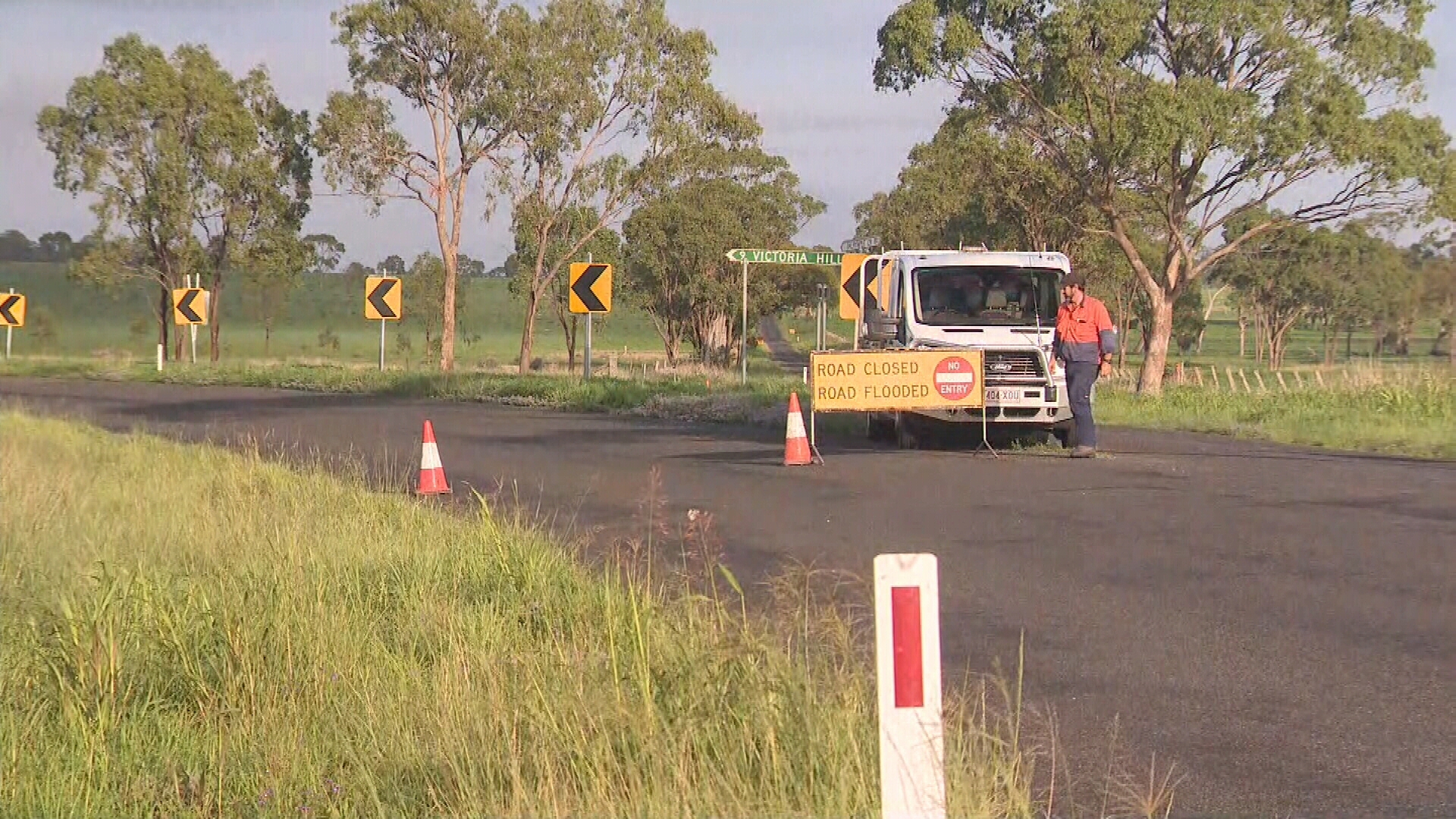 But those evacuated from the 12 properties - mainly grain and cattle farms - are not yet allowed to return home.
"The volume of water coming out of the hole is gradually starting to reduce," Southern Downs Regional councillor Cameron Gow told AAP.
The water level of the 433 megalitre dam had dropped by half a metre.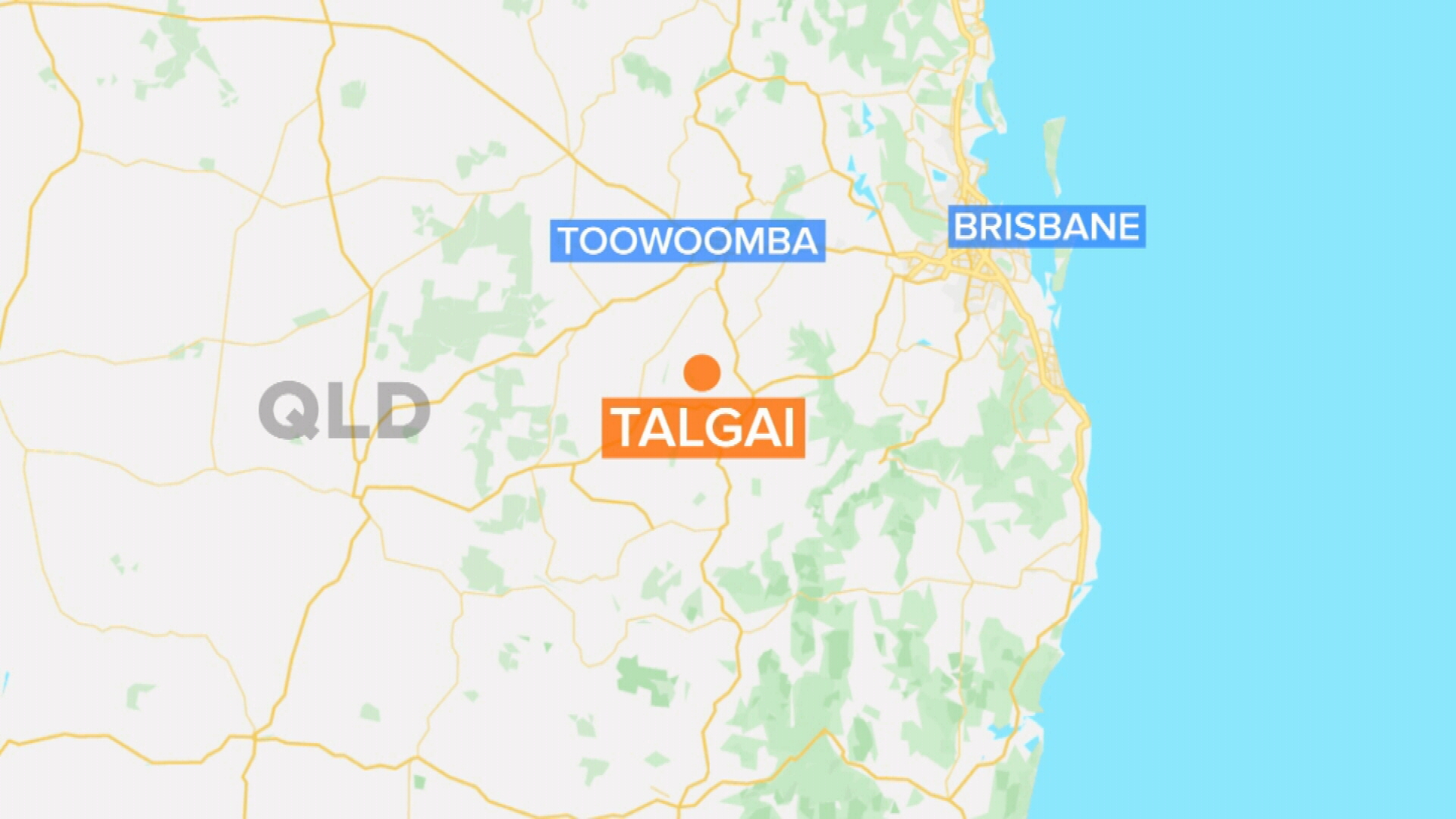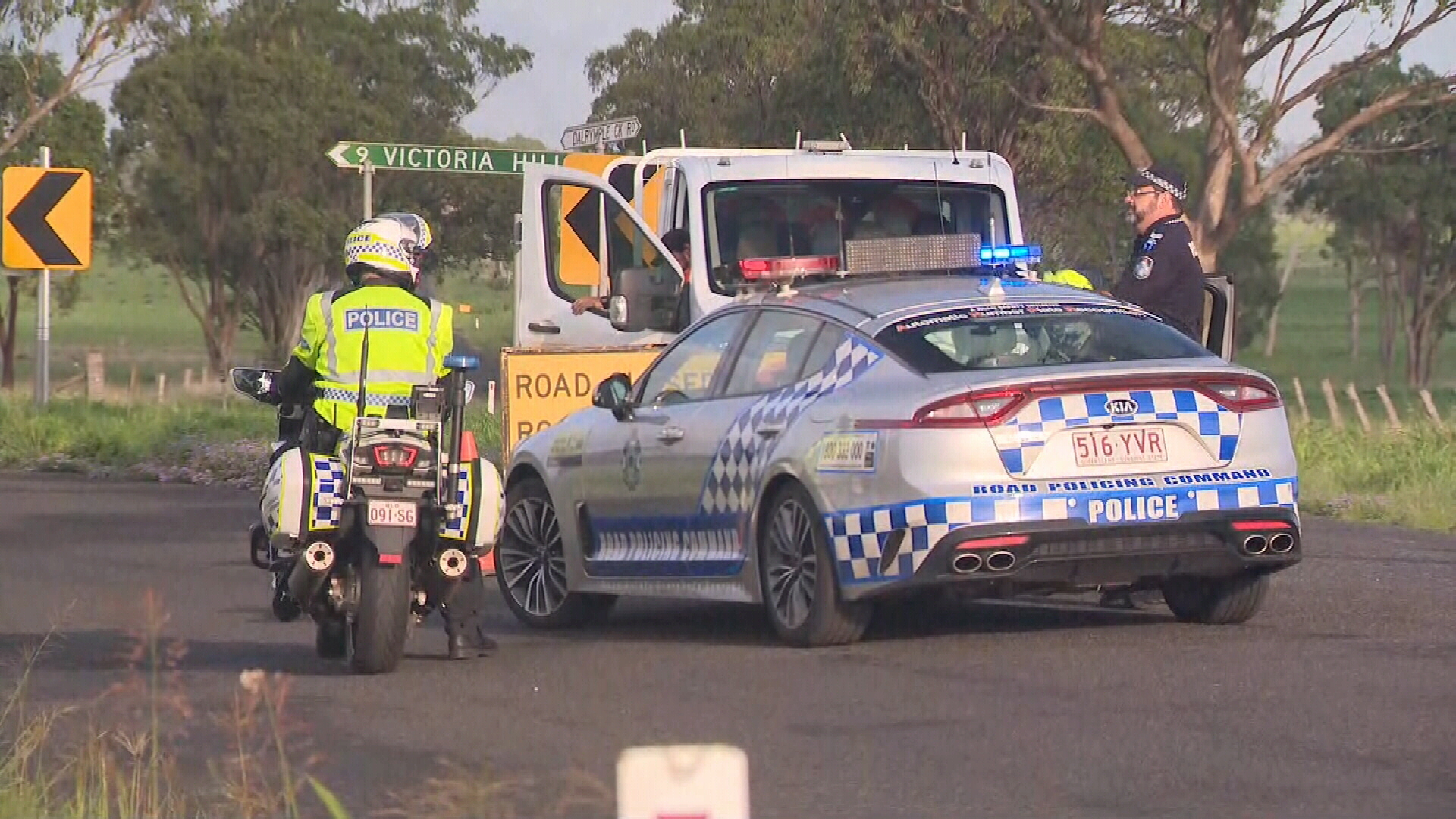 A cofferdam with a 50 megalitre capacity and a large paddock would contain some overflow should the dam burst.
Last night the council issued text messages to about 5000 people warning of the dam failing.
However, once the damage was assessed in daylight the area of concern was reduced.
"We were being as cautious as possible if there were to be a severe and sudden failure," Mr Gow said.
Meanwhile, two adults and an infant had to be rescued from a car stuck in floodwaters south of Brisbane early this morning.
Firefighters used boats to rescue the three from the car roof at Chambers Flat in Logan about 3am.
A woman was taken to hospital as a precautionary measure, but another adult and an infant were uninjured, say Ambulance Services.
https://twitter.com/QldPolice/status/1228318725771681793?ref_src=twsrc%5Etfw
Storms are possible for large parts of eastern Queensland this afternoon, but nothing like the deluge over the past few weeks, Bureau of Meteorology forecaster Kimba Wong said.
Isolated heavy rainfall is possible for coastal areas south of the Whitsunday islands.
Days of heavy rain in the southeast corner have led to flooding that is just starting to subside.
Northern Queensland can expected showers and thunderstorms to break a severe heatwave.
On the Gold Coast, police are still searching for Yang Chen, 26, who disappeared in the hinterland area while walking near Gorge Falls in the Tallebudgera Valley earlier in the week.
Reported with AAP
Source: 9News https://www.9news.com.au/national/tolgai-flood-queensland-residents-told-flee/c64a58ec-30c6-4c3a-a867-605dcdcd656f