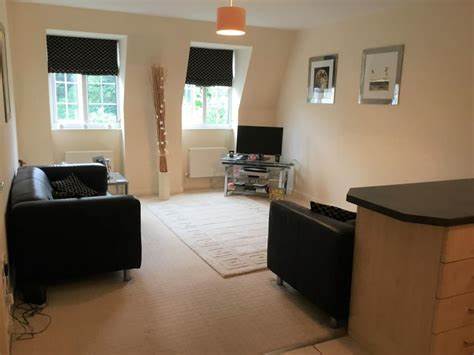 Media release – Elise Archer, Attorney-General and Minister for Building and Construction, 27 May 2020 Supporting Tasmanian tenants and landlords through COVID-19 The Tasmanian Government remains committed to assisting Tasmanians affected by COVID-19 and we have taken considerable, significant measures to do this. For tenants, this has included preventing evictions due to rent in arrears […]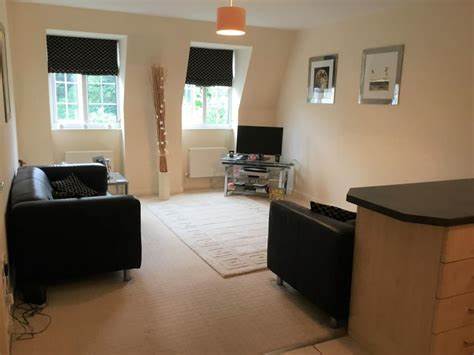 Media release – Elise Archer, Attorney-General and Minister for Building and Construction, 27 May 2020
Supporting Tasmanian tenants and landlords through COVID-19
The Tasmanian Government remains committed to assisting Tasmanians affected by COVID-19 and we have taken considerable, significant measures to do this.
For tenants, this has included preventing evictions due to rent in arrears and preventing rent increases.
In addition, last week I announced the establishment of the COVID-19 Rent Relief Fund for those tenants suffering from extreme financial hardship.
The Rental Relief payment is a one-off payment made directly to the landlord after they have entered into an approved temporary rent reduction arrangement with their tenant.
Landlords are strongly encouraged to negotiate in good faith regarding rental reductions for those tenants seeking assistance through the Rental Relief Fund.
However, if eligible tenants are unable to gain agreement from their landlord, they should contact the Office of the Residential Tenancy Commissioner who will work with both parties to assist in agreement being reached. In the event that an agreement cannot be reached with the landlord, there is flexibility to make the payment directly to the tenant. The Commissioner is yet to receive any enquiries in this regard.
This is the way similar rent relief schemes are being operated in other states, including Victoria and Western Australia.
It is a simple process which will provide much relief for those tenants still experiencing extreme hardship and particularly for those landlords reliant on this income as their only source of income.
I am pleased to report that more than 23 tenants have applied, with more than 100 inquiries received, for the COVID-19 Rent Relief Fund since it was announced and we will continue to provide support to all Tasmanians experiencing hardship as a result of this pandemic.
Importantly, the Tasmanian Government has not capped the Rent Relief Fund for those eligible.*
*Further details:
Assistance will be capped at four weeks rent, to a maximum of $2000 (whichever is the less).
Assistance will be made available to tenants experiencing COVID-19 related hardship and are in rental stress, that is, they are paying more than 30% of their income in rent.
Assistance will be available to people with less than $5000 in savings.
As well as tenants covered by the Residential Tenancy Act 1997, those tenants who rent rooms, are part of a share-house or are sub-tenants are eligible for assistance.
The Fund will made available to migrants and temporary visa holders subject to them meeting all other eligibility criteria.
There is a rent reduction agreement in place for a set period.
Tenant Fact Sheet – https://www.communities.tas.gov.au/__data/assets/pdf_file/0027/89721/V1.1_TasGov_COVID19_Factsheet_-Rent-Relief-Tenants_D001.pdf
Landlord Fact Sheet – https://www.communities.tas.gov.au/__data/assets/pdf_file/0026/89720/V1.1_TasGov_COVID19_Factsheet_-Rent-Relief-Landlords_D002.pdf
---

Media release – Rebecca White MP, Labor Leader, 27 May 2020
Government grant set up to fail tenants
A grant scheme set up by the government to provide relief to tenants in the private rental market is failing Tasmanians just days after it came into effect.
Labor Leader Rebecca White said tenants are finding hidden barriers to accessing financial relief.
"Labor welcomed the introduction of Government's COVID-19 Rent Relief Scheme, having called on the government to do more to support struggling tenants in the private rental market.
"People who were unable to pay their rent because they've been affected by COVID-19 had hoped the scheme would reduce the financial pressure they face.
"But just days after the grant became available, people are finding there are hoops to jump through that the government did not make clear when it announced the scheme.
"For tenants to be eligible for relief under the scheme, landlords have to agree to a rent reduction. An application will not even be considered without that in place.
"Some tenants may not feel confident to ask their landlord or real estate agent for a rent reduction for fear this may jeopardise their tenancy or renewal of their lease, particularly when it has been very difficult for people to find a rental property in Tasmania.
"Those tenants who do approach their landlord or Real Estate Agent have no guarantee a rent reduction will be agreed, which leaves the tenant ineligible for the rent relief grant."
Ms White said she'd been contacted by people who were running out of options to keep a roof over their head.
"Caitlin rents with her sister but they have faced financial hardship due to Caitlin losing hours with her employer as a result of COVID-19. Sadly, as a casual, Caitlin is not eligible for the JobKeeper payment.
"Caitlin is exactly the type of person who needs rent relief and this grant would make a huge difference to her and her sister, but there is no certainty her landlord will agree to reduce their rent.
"It's critical that the grant scheme does not put barriers in the way of those who need it.
"It is understandable if some landlords feel reluctant about agreeing to reduce the rent for their tenant before an application for rent relief is approved because for some landlords, the rent from a property may be their only income.
"The grant process is flawed and the government needs to fix it to make sure eligible tenants can access the support they need."
---
Media release – Alison Standen MP, Shadow Minister for Housing, 27 May 2020
Government fails to deliver on housing, again
The government's disastrous track record on housing has continued, this time by failing to deliver its latest Quarterly Housing Report.
Shadow Minister for Housing, Alison Standen, said it was unsurprising the Report was overdue given the government's history of inaction when it comes to housing.
"The government has continually failed to adequately plan, forecast, resource and act upon the range of issues impacting on Tasmania's housing crisis," Ms Standen said.
"The previous Quarterly Housing Report marked the half-way point of the Affordable Housing Strategy and revealed key areas of housing assistance were actually falling short of progress against overall targets.
"On top of that, the government has still yet to address the Select Committee on Housing Affordability's recommendations relating to the Affordable Housing Strategy and Affordable Housing Action Plan 2019-2023. This includes a number of recommendations to set a long-term strategy, revise targets and improve reporting and transparency.
"The government has also not delivered on its promise to release full details of housing outcomes that will be delivered as a result of the housing debt waiver.
"It unfortunately comes as no surprise that the government's latest Quarterly Housing Report is two months overdue given this government's embarrassing inability to deliver against its own housing and homelessness targets.
"How can the government build its way out of this crisis when it has demonstrated a complete inability to build anything?
"The housing and homelessness crisis in Tasmania has become one of the Liberal Government's most shameful legacies and it's time they acted to fix it."
---

Media release – Cassy O'Connor MP | Greens Leader and Housing spokesperson, 27 May 2020
More Coordinated Support for Homeless Urgently Needed
Reports that homeless Tasmanians are being turned away from Hobart's Safe Night Space centre must be urgently addressed by the responsible Minister, Roger Jaensch.
While recent announcements of additional funding to support organisations were welcome, something is clearly not working if people are still sleeping rough during a public health emergency.
Tackling the underlying factors that created the housing and homelessness crisis will require significant commitment from government, but ensuring a warm and safe place for people to sleep this winter could be done easily and immediately.
Thousands of hotel rooms remain empty right around Tasmania. We need to follow the lead of compassionate societies around the world and use these rooms to provide temporary accommodation for those without a home. Nobody should be left behind in a pandemic emergency.
If the brokerage funds to secure these temporary accommodation nights is available, as we are told, then no homeless person should be without a bed at night.
With so many hotels sitting vacant, it's never been easier to make sure no-one has to endure a freezing Tasmanian night without shelter.
Mr Jaensch needs to get on top of his portfolio. It is on him to ensure no Tasmanian is left out in the cold this winter.
Source: Tasmanian Times https://tasmaniantimes.com/2020/05/rental-relief-housing/#utm_source=rss&utm_medium=rss&utm_campaign=rental-relief-housing