A bright pink bed has been balanced on the fence outside the building and protesters dressed in costumes have gathered below.
Riot police have shut down a Sydney street after protesters precariously balanced a pink bed on a fence outside NSW Parliament.
Protesters in costumes climbed on he bed and threw cash around as others gathered below this afternoon.
A large pink sign urging the government to "get out of bed with fossil fuels" has been hung on the fence.
READ MORE: Gladys Berejiklian survives no-confidence motions in NSW Parliament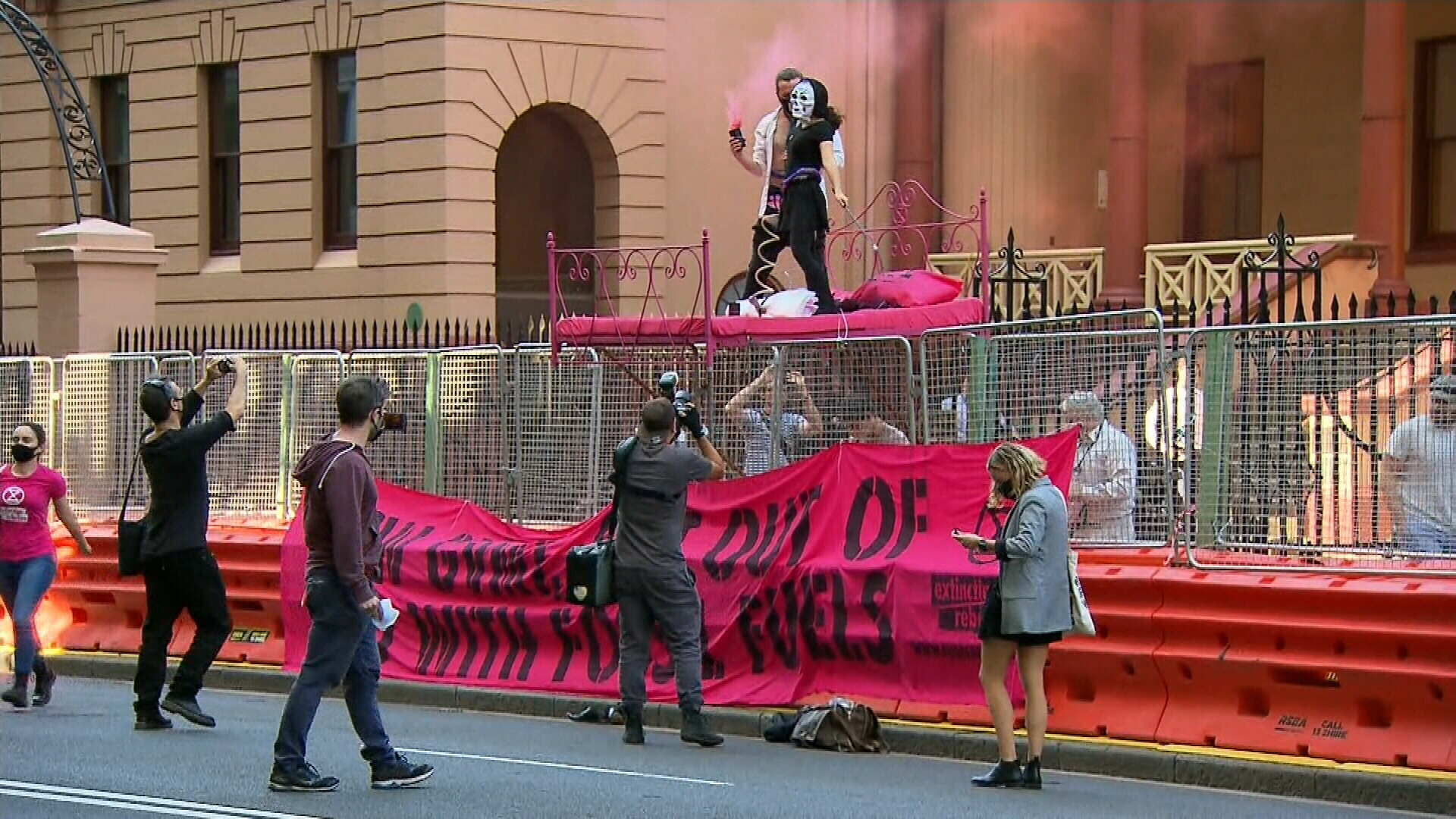 Riot police have temporarily closed Macquarie Street.
More to come...
Source: 9News https://www.9news.com.au/national/nsw-parliament-protest-riot-squad-shuts-down-street/0310f1b7-8b9f-4668-a6eb-f2dd90812dc1