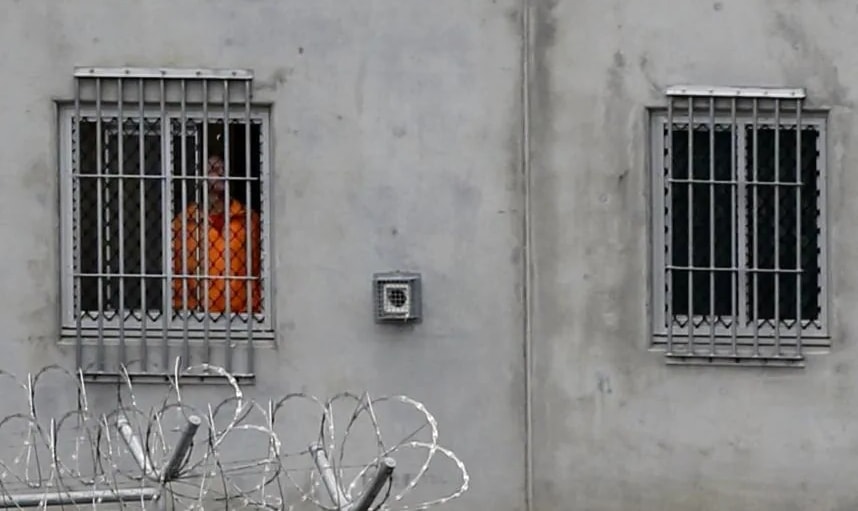 Tasmania is facing a prisons problem as the risk of coronavirus grows.
In Iran, authorities released tens of thousands of prisoners in early March to try to halt the spread of the deadly coronavirus through the country's overcrowded jails. About 85,000 prisoners have now been released on bail after testing negative for COVID-19 and were not 'security prisoners' sentenced to five years or more in prison.
The USA has also begun a prisoner release program. At home, New South Wales tabled legislation in parliament this week that would allow similar moves to be done in the state.
Various groups have called on the government to move quickly.
"If the virus gets into a jail, the closeness of prisoners – doubling-up in singe cells in many Australian jails – will mean it's impossible to contain the spread by 1.5 metres of space isolation," said Bill Rowlings, President of Civil Liberties Australia.
"At meal times, and in line-ups for the daily counts or for medicine dispensing, there's no way people could be 1.5m apart. There just isn't room."
Rowlings noted that surveys show 62% are smokers and 62% take drugs before entering prison, most have eaten poorly and lived rough, and in general are far less healthy than the general population.
"There are about 43,000 prisoners in Australian jails," he said. "It is likely that at least a third, and possibly one-half, could be released…releasing large numbers would free up a modicum of 'isolation space' for those remaining in jail."
The state government is currently tight-lipped about whether it is considering any kind of release program.
"The Tasmanian government along with the Tasmania Prison Service are currently considering a range of measures to best deal with the coronavirus pandemic and its potential impacts on the state's prison system," a spokesperson responded to Tasmanian Times' enquiry.
"The Tasmania Prison Service (TPS) has been continually reviewing and updating measures to prevent and manage COVID-19, and this will be frequently reviewed and updated."
"Some specific measures already adopted include:
additional health and sanitary provisions provided to prisoners, as well as regular advice regarding good hygiene practices;
increased good hygiene practices utilising additional soap provided to all inmates and this will continue to be a key focus for the TPS;
additional cleaners have been employed and enhanced cleaning schedules are in place, including advice for staff and prisoners; and
all taps in staff usage areas are being replaced with hands-free taps."
Conditions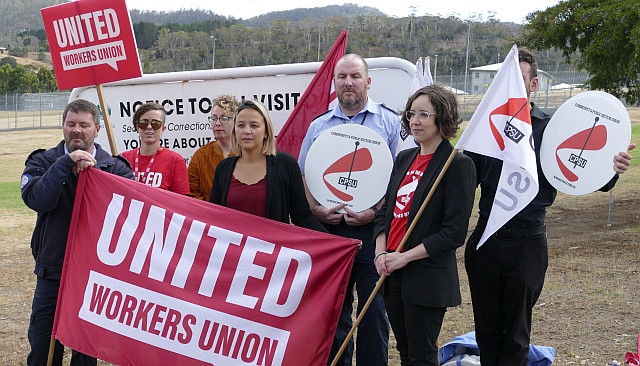 In February, United Workers Union correctional officers took strike action over a pay dispute that was related to working conditions. "Premier Gutwein's hands are all over this crisis," UWU spokesperson Janet Armstrong said at the time. "His clamping down on public services and funding when Treasurer has led to the overwork, understaffing, safety, and rehabilitation issues impacting on Correctional Officers."
"History tells us that prisons are commonly epicentres for infectious diseases and we know that Risdon Prison and other Tasmanian correctional facilities are already operating at or near capacity," said Shadow Corrections Minister Ella Haddad.
"At a time when public health experts are advising that social distancing is essential to slow the spread of coronavirus, we need to extend those measures to include our overcrowded correctional system."
Labor suggests that inmates who are unwell or who have underlying health issues should be assessed for their suitability to be released, provided they have secure accommodation to go to and do not present a risk to the community.
"These are extraordinary times and all institutions must adapt to deliver their services in a way that makes protecting public health the first priority."
---
JUSTICE ACTION: Coronavirus Must Not Enter Prisons.  
WORLD HEALTH ORGANISATION: Preparedness, prevention and control of COVID-19 in prisons and other places of detention.
Source: Tasmanian Times https://tasmaniantimes.com/2020/03/prisons-problem-looms/#utm_source=rss&utm_medium=rss&utm_campaign=prisons-problem-looms