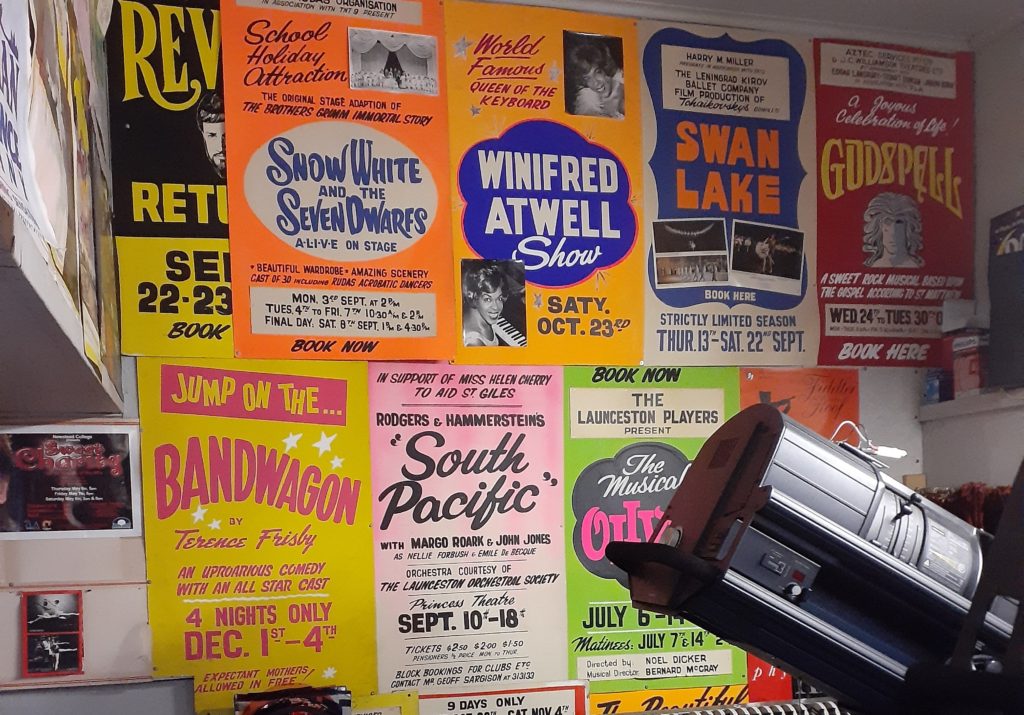 Launceston's Princess Theatre has a long history, and even COVID-19 can't sink the old girl.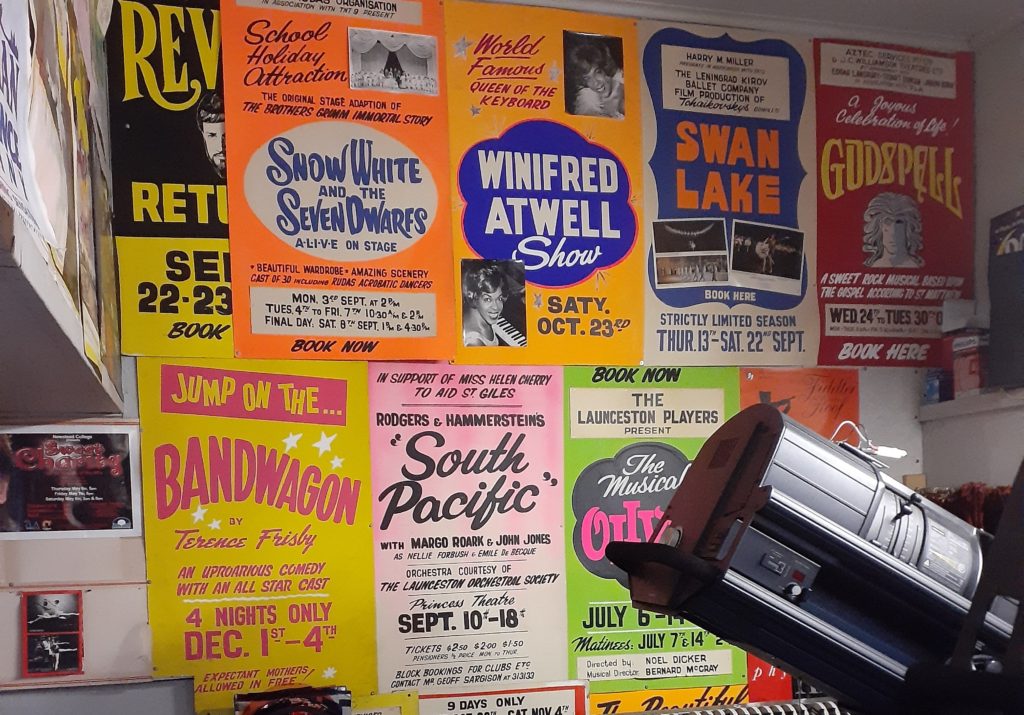 The last week of August saw Launceston's Princess Theatre open its doors to audiences for the first time since COVID-19 forced them to close six months ago.
There was little public fanfare accompanying the opening, but there was certainly enthusiastic applause from both cast and audience when the ghost light could be extinguished.
Ghost light? It's not a term I was aware of either but in fact there's a long history of ghost lights being used in theatres throughout the world, for both practical and whimsical reasons. It's one of those little nuggets of information revealed during a tour of the theatre I had recently. Tours are currently being offered by the Princess twice a week for the modest sum of $10.
But back to ghost lights. There's an important safety aspect to them, that's really so the last person to leave the theatre – and the first person to return to it – can see the edge of the stage so they don't accidentally tumble into the orchestra pit and do themselves serious damage. And with every theatre supposedly having at least one ghost, the light is also there to help prevent resident wraiths bumping into scenery or disturbing props, so they can drift about and play on the empty stage without disturbing any equipment.
This year the ghost lights are also offering a vital symbol of hope and optimism that theatre closures will be temporary, and actors, dancers, comedians and singers will soon be back treading the boards.
Resident ghosts of course have long been associated with theatres – think Phantom of the Opera – and the Princess is no exception. In fact the question of how many ghosts have been seen there is the most frequently asked question by those who take the guided theatre tours. The answer isn't conclusive according to Elke Hill, who was on duty for my tour.
"There are no documented reports of deaths in the theatre, but over the years there have been claims of three presences being heard, felt or sighted.

One involves a sudden chill in the air, and the mysterious and unexplained opening or closing of doors upstairs in the Bio Box, or stage lighting control room. Another is the footsteps heard walking across the stage, or hearing a piano being played. And then there's the White Lady," she said.
Elke said the White Lady has revealed herself several times over the years, and while the claims made by a group of school children about seeing her during their theatre tour were regarded with a degree of scepticism, when she chose to appear before some Rotarians, claims about seeing the ethereal form of a woman dressed all in white could not so easily be dismissed.
On Friday 28 August the ghost light at the Princess Theatre was finally dimmed before the first of two performances that evening of Ted and Sylvia. This clever blend of verse and biography told the story of poets Ted Hughes and Sylvia Plath, and was the seventh in the Grand Evenings of Poetry series, compiled, curated and performed by local thespian identities Michael Edgar and Cameron Hindrum. For this event they were joined by local actors Debbie Parish and Alex Wenn.
Pre-Covid these comparatively informal Grand Evenings, held in association with Theatre North, and in collaboration with Launceston's Grand Chancellor Hotel, were performed at the hotel. However introducing the changes necessary to accommodate the physical distancing restrictions venues and patrons alike must now observe, meant the hotel's allocated area for these evenings was too cosy. Hence holding the event at the theatre, and offering two performances instead of the usual one, with strict limits on audience numbers for each show to ensure everyone could be seated the required three seats apart – unless they were from the same household.

The cautious reopening also coincided with the week the Princess celebrated her 109th birthday. This was another of the details learned during the theatre tour.
Who knew, for example, that the Princess Theatre – situated on Brisbane Street in the heart of the CBD – started life as a picture theatre. The original concept was to design and build a vaudeville theatre, and was the brainchild of Greek migrant and entertainment enthusiast, Marino Lucas. He was Marinos Lekatsas when he arrived in Melbourne with his brother during the late 1800s and it's uncertain when the decision to Anglicise his name was made, but he was Marino Lucas when he arrived in Hobart in 1907.
Marino's plans to stage vaudeville shows however had to be hastily revised when the opening date of 28 August 1911 loomed, and construction on some of the backstage areas was still to be completed.

Some hasty lateral thinking was necessary, and as staging vaudeville clearly was out of the question, an alternative suggestion was to screen silent movies. It was a popular decision, and one that also proved lucrative, resulting in the Princess predominantly being a movie theatre until 1970.
This unplanned cinematic career could easily have been short-lived however as the combustible nature of those early films – projected by hand-driven machines – resulted in three fires occurring within the first six months of opening. Luckily no lasting damage was done.
The screening of those early silent films was accompanied by a ten-piece orchestra, hidden out of sight in the orchestra pit below the stage. Until the advent of 'talkies' during the 1920s these musicians needed to have all their wits about them, and develop inventive ways to interpret all the various sound effects crucial to the plot. Timing was everything when it involved doors banging, windows rattling, doorbells or telephones ringing, or perhaps the menacing sound of footsteps approaching.
By the time Hoyts leased the building in 1939 the Princess was primarily considered a picture theatre in the minds of most Launcestonians. It was also in need of some serious TLC, and Hoyts established a much-needed refurbishment program that saw the façade and foyer being refitted in the Art Deco style we see today, the interior being repainted and re-carpeted, and the introduction of surround sound.
But in 1970 live performances eventually took precedence and pride of place at the Princess. This is the year Launceston City Council purchased the building, and although films continued to be screened occasionally, Launceston audiences were finally able to see local and national productions of plays, ballets and musicals take centre stage. It also provided the community with a greater opportunity to nurture, celebrate and take pride in the city's wealth of artistic talent.
Many acting luminaries, and singing stars have appeared at the Princess over the decades, including Julie Andrews, Margot Fonteyn and local-born actor and opera singer, Max Oldaker. Up in the Bio Box (see image at bottom of page), where lighting engineer Mal coordinates all the stage lighting via an impressive suite of screens and keyboards, the walls are covered with hand painted posters advertising productions of Swan Lake, South Pacific, Oliver! and Godspell, to name a few, as well as some of the stars who appeared in them.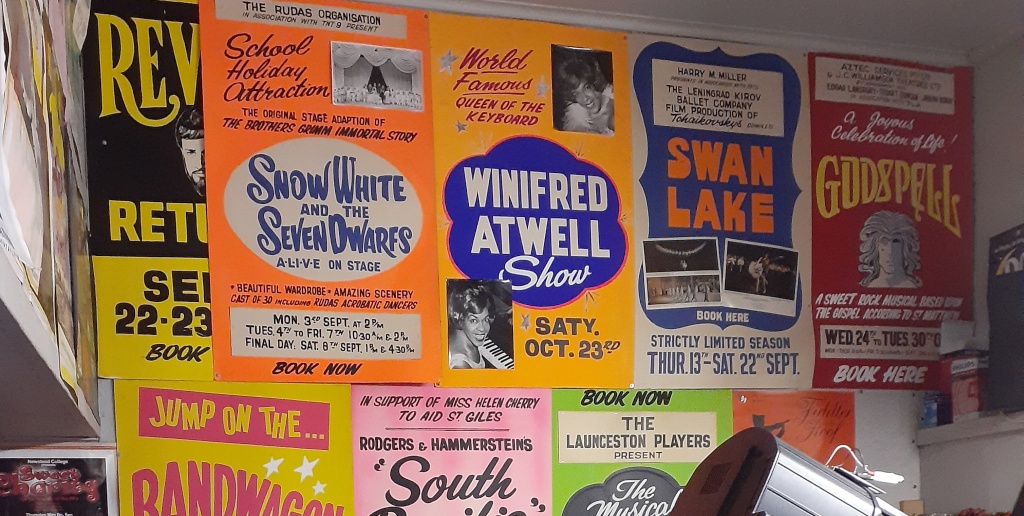 Since 1995 the Princess has been managed by Theatre North, a not-for-profit organisation funded by both the state government and Launceston Council, and that now has a strong membership and support base of theatre-goers. The Princess hosts many local and national productions that are always well supported, but for the range of shows curated in Theatre North's annual program, subscribers are offered first refusal – and a discount – on tickets before they go on sale to the general public.
More renovations and a major refurbishment saw the Princess close its doors for several months in 2016. Rotting floorboards caused by drainage issues that stemmed from the building being situated over an underground stream needed to be urgently addressed. The finished result saw flooring and seating being replaced, and accessibility issues being recognised and improved to reflect updated regulations.
Although birthday celebrations for the Princess Theatre had to be cancelled this year, in 2021 when she turns 110 it's likely to be a very different story. Until then, I recommend taking the tour. It's a fascinating experience that gives a whole new perspective on all the essential preparation and behind-the-scenes work involved so shows can be professionally and seamlessly staged successfully.
Tours are currently being held each Tuesday and Friday, and last about an hour from 12.30 pm.  Bookings are essential. For details go to: https://theatrenorth.com.au/pttours2020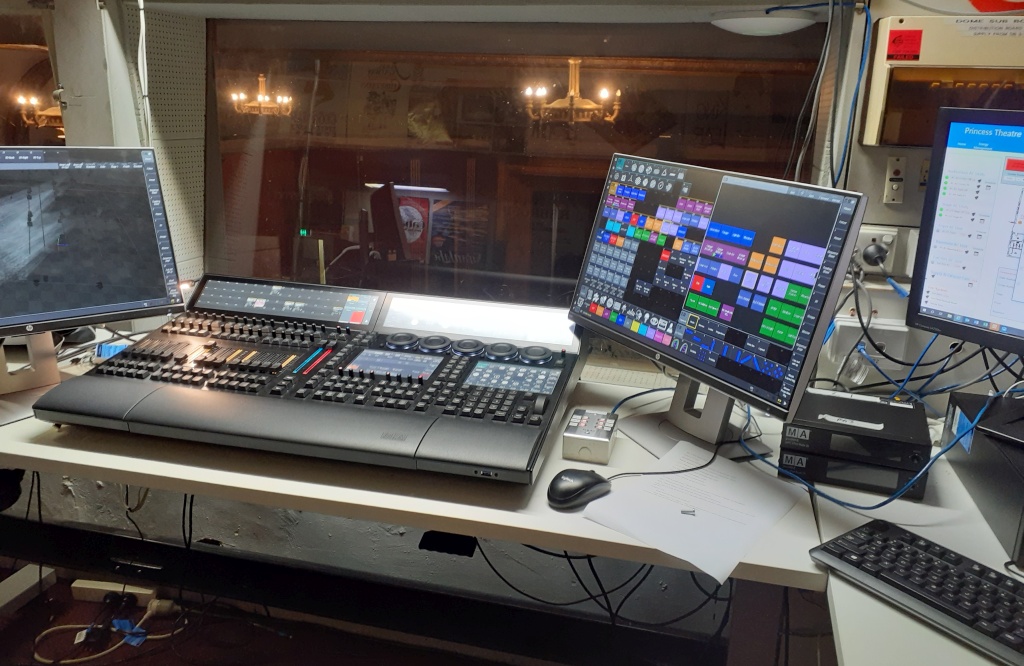 Text and images © 2020 Anne Layton-Bennett
---
Anne Layton-Bennett is a published writer both in Australia and overseas in both print and online publications. She writes regularly for specialist magazine The Veterinarian, and co-edited: An Inspired Pursuit: 40 years of writing by women in northern Tasmania, (Karuda Press) 2002.
Source: Tasmanian Times https://tasmaniantimes.com/2020/09/curtain-up-again-princess-theatre/#utm_source=rss&utm_medium=rss&utm_campaign=curtain-up-again-princess-theatre