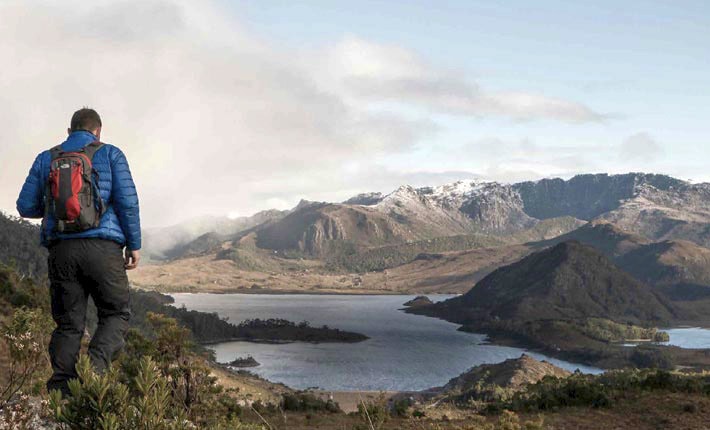 Statement – Peter Gutwein, Premier & Treasurer, 30 September 2020 CEDA State of the State Address There is no doubt 2020 has been a year like no other. A deadly pandemic has swept the corners of our world. And we have not been immune. Thirteen Tasmanians lost their lives, and at the height of the […]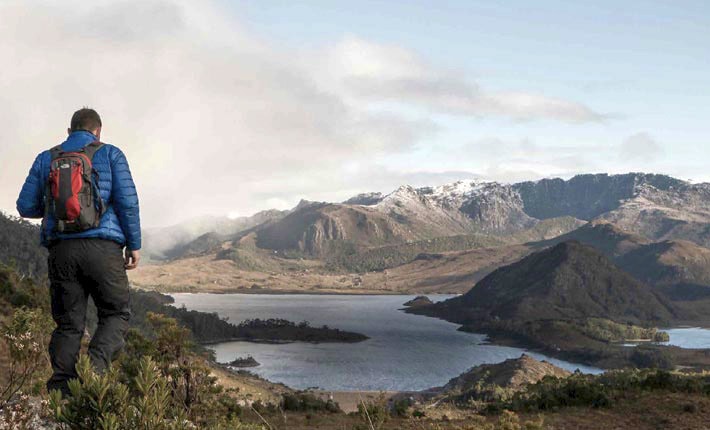 Statement – Peter Gutwein, Premier & Treasurer, 30 September 2020
CEDA State of the State Address
There is no doubt 2020 has been a year like no other. A deadly pandemic has swept the corners of our world.
And we have not been immune. Thirteen Tasmanians lost their lives, and at the height of the pandemic, thousands lost their jobs. Our way of life was challenged in ways previously unimagined.
However we have been proactive and agile, and I believe Tasmania is, as a result of these measures, one of the safest places in the world.
As we continue to recover, there is a quiet confidence and cautious optimism building in Tasmania.
Today I want to provide you with an overview of:
1.Our response to the coronavirus pandemic, and some of the context behind what was driving our decision-making in those early days.
2.Our initiatives to support recovery; and
3.Our plans to rebuild a stronger Tasmania.
Earlier this year COVID-19 arrived in Tasmania. We capitalised on our unique island advantage, and we went hard and early on border restrictions to reduce its opportunity to enter the state.
On 13 March I attended my first, and last, COAG as Premier.
On Sunday 15th of March I announced the first of Tasmania's border measures – the ban on international cruise ships – and this was followed quickly by a national ban later that day, National Cabinet also met for the first time that afternoon.
On 19 March I declared a State of Emergency, and the next day we closed Tasmania's borders and introduced strict quarantine arrangements for everyone arriving in the State. Other jurisdictions over the next few weeks then took similar action.
And on 22 March we made the very difficult decision in line with all states and territories, to put in place first stage restrictions on businesses, with significant impacts on our tourism and hospitality sectors as a result of the closures.
We have no doubt that these initiatives, given our state has an older and more vulnerable population, saved lives.
The North West outbreak which had its genesis in the Ruby Princess saw us quickly mobilise additional resources to the area, including welcoming ADF and AUSMAT support provided by the Federal Government, and instituted additional restrictive measures to curb the spread. This rapid response approach has been recognised nationally for its effectiveness and as a good example of working quickly to bring that outbreak under control.
The height of the pandemic here also saw significant economic impacts. In April, retail trade fell by 17 per cent. By May, around 20,000 Tasmanian jobs had been lost, including around 28 per cent of hospitality jobs. And Treasury was forecasting an unemployment rate of around 12¼ per cent in June, and a budget with significant deficits and net debt.
With COVID-19 threatening our health system, our way of life, economy and jobs, we acted swiftly.
*On March 17 we announced our first social and economic support package valued at over $400 million; and
*Just nine days later, we announced a second package, bringing our total support to over $1 billion, the most significant in the history of our state, and equivalent to more than 3 per cent of our GSP – and what is now understood to have been the largest in the nation using that metric.
Our Social and Economic Support responded to the health crisis, and cushioned the economic impacts by using our balance sheet as an economic stabiliser, while complementing Commonwealth supports including JobKeeper, JobSeeker, and cash flow and investment support.
It included an additional $150 million for our Health preparedness and response, as well as significant support for mental health services.
We provided additional funding to support vulnerable Tasmanians, including in housing and homelessness, child safety and wellbeing, and family violence and we froze rental payments for social housing tenants.
We delivered thousands of meals through partnerships with community organisations, activated emergency pandemic grants, and we also led the nation's States and Territories by introducing support for temporary visa holders, who could not return to their countries of origin, with up to $3 million available.
Critically, we supported businesses and jobs though the restriction period, ready for the other side. We provided waivers and relief on payroll tax, land tax, motor tax, fees, leases and licenses, and millions in business support grants and zero-interest loans.
But we know that the road ahead is not easy, and we continue to reassess where additional support is required.
Recently on 14 September we announced another $60 million in business recovery loans.
And to help support the Tasmanian tourism sector in the lead up to the safe opening of our borders, the Government is implementing a total of $12.5 million in 'Make Yourself At Home' travel vouchers to generate around $50 million in economic activity for the sector. Tonight, the second tranche of these vouchers will be released.
To stimulate our economy, we announced early in June our $3.1 billion Construction Blitz, to build our way to recovery, help our small businesses and create 15,000 jobs over the next two years.
The centrepiece of this plan is 2,300 new houses including social and affordable ones, to not only create jobs, but also provide more homes for Tasmanians.
The State, with support from the national Homebuilder package, now provides a $45,000 grant to build a new home, and our home builder construction sector is reporting a significant spike in inquiry and signing of contracts and the HIA has said that Tasmania is leading the way.
Importantly, we recognised that investing in productivity-enhancing infrastructure supports long-term economic growth and increases aggregate demand in the broader economy.
The Construction Blitz brings forward significant infrastructure investment, in roads, schools, public housing, irrigation, and for other essential services with cultural, sporting, health and policing infrastructure as well.
For context, six years ago infrastructure investment was around $1.4 billion over four years. Our Construction Blitz will deliver around $2 billion in 2 years – nearly 50 per cent more in half the time.
Going forward, as a state which is already nearly 100% renewable, our target to double renewable energy generation by 2040 underpins Project Marinus and Battery of the Nation. These projects have been deemed national priorities by the Commonwealth Government, and will be fast-tracked to deliver $7.1 billion in investment and thousands of jobs. The country has an appetite and a need for renewable energy and in years to come Tasmania will be well placed to support those needs.
We recognise that in these uncertain times that certainty in regulation is important to attract and accelerate investment.
We have recently passed our Major Projects legislation introducing contemporary planning laws and providing clarity and certainty for investors. And we have delivered the first phase of our regulatory reform project, to improve development approval processes and time frames to send a clear message that Tasmania is open for business
Tasmania is a resilient state. In times of adversity we draw on our innovation and entrepreneurial spirit, which has stood us well.
And our businesses are adapting.
Recent national confidence surveys from Sensis confirms that Tasmanian businesses are the most positive in the country about our state economy, and NAB has found we have the best business conditions in the nation.
With confidence returning, and the easing of restrictions, Tasmania is getting back to work. 16,000 Tasmanians are back in work since the height of the pandemic in May. That's over 80 per cent of the Tasmanians who lost their job have now returned to work, or found a new job. Interestingly there are now 6,600 more Tasmanians in work than this time last year.
And while JobKeeper and JobSeeker are playing their part, we have the lowest unemployment rate in the country at 6.3%.
Tasmanians are supporting their local businesses, with July retail trade 18.7 per cent higher than July last year and very pleasingly, building approvals were up 28 per cent than July last year as well – both the highest growth in the country. Home loans grew 13 per cent in July and in August, job vacancies grew 8 per cent to be 2 per cent higher than this time last year.
In the March quarter, leading into the pandemic we were one of just two states to see State Final Demand growth, and while the impact of COVID-19 on Tasmania cannot be understated, the strong position of the economy and budget prior to the pandemic is supporting our recovery.
And because of the significant support provided, the economic impact has not been as severe as initially forecast. The 2019-20 outcome of -0.1 per cent in State Final Demand is significantly better than the May forecast of a decline of 1 ½ per cent.
We went into this crisis with a strong balance sheet and no net debt. As a result of improved conditions, the impact on our budget has been moderated from the initial estimates in May and while we recorded a Net Operating Deficit of around $275 million in 2019-20, Tasmania continues to remain Net Debt free.
The 2020-21 Budget will be delivered on 12 November, and we already know the slowing national economy and restrictions in Victoria will impact our revenues, including GST.
Against an uncertain backdrop, the Budget will:
*Continue to support our business sector to recover, grow and create jobs,
*Consolidate on the significant support provided, and
*Continue investing into infrastructure to stimulate our economy.
Across the world and in states closer to home, we have seen the consequences of a second wave, which would not only deliver devastating health and social consequences, but would have an economic impact here in Tasmania of around $500 to $600 million according to Treasury analysis.
Our plan has been to sensibly ease restrictions, and we have used our borders to prevent a second wave and protect our health and aged care systems while we continue to prepare and to provide confidence to our community.
We have a three step plan to open our borders.
Step 1 from 20th September allowed Tasmanian FIFO workers in low risk jurisdictions and who are away for extended periods of time, to return home without quarantine.
We've also allowed seasonal workers to enter our state, under strict COVID-Safe conditions.
And while our focus is on Tasmanians for the seasonal work, and the campaign to recruit Tasmanians into jobs is going well, allowing seasonal workers to enter the state is filling skills and resource gaps and importantly provides certainty to industry.
Step 2 has us considering the possibility of bringing forward the date for easing of border restrictions with COVID-safe and low risk states by the end of October, including SA, WA, NT, Queensland, the ACT and possibly NSW. This is looking increasingly more positive based on the outcomes being achieved in these other states and territories.
Step 3 will be for the State Controller and Public health to provide advice on border restrictions with Victoria or other hotspot areas post the 1 December date in line with the national aspiration for the country to be open for travel from safe jurisdictions by Christmas.
In preparation to open our borders, we have continued to strengthen our safeguards, including our health and aged care preparedness:
*We can now test over 1000 people per day, and surge up to 2000 per day if required;
*We continue to develop our health surge capacity, including our rapid response and track and trace capabilities;
*We have in place an aged care emergency operations centre;
*Our State Emergency Medical Stockpile, including PPE, is well stocked for peak-COVID-19 usage; and
*Our sea and air ports continue to health screen travellers.
As I have said consistently, this is a pandemic and we must remain cautious, responsive and agile. By taking a sensible transition path we are able to cautiously assess and monitor risk, and scale up or scale back as required to keep Tasmanians safe.
I will continue to take advice from public health, the State Controller and State Health Commander as well as Treasury, to balance what is both a health and economic crisis and therefore mitigate, to the extent we can, any social and economic impacts while keeping people safe.
As part of our plan to rebuild Tasmania I have also established the Premiers Economic Recovery Advisory Council (PESRAC). The Council has already provided 64 recommendations all of which have been accepted by the Government to assist our early rebuild. Last week I announced that PESRAC will now be conducting a wide-ranging, comprehensive, multi-faceted consultation program and I am expecting a final report next year to inform the 2021 budget as we continue our rebuild.
While these are challenging times, there is a cautious optimism in our state and I have absolutely no doubt that we will rebuild a stronger Tasmania.
My vision for Tasmania is unwavering.
It is for a Tasmania that no matter where you live, no matter your background, no matter your circumstances – opportunities will be here for a better life.
Right now we are living through a period of significant change and uncertainty not before seen on this scale in global history. In generations to come, people will look back at Tasmania and on the events of 2020.
It is my hope that they will say it was a state which did all it could to save lives, to support Tasmanians, their businesses and their livelihoods. It is my hope that it records the resilience and the compassion of its people.
It is my hope it will be said that because we are the greatest state of innovators and entrepreneurs, we not only recovered, but rebuilt a stronger Tasmania with opportunities for its people for generations to come.
Thank you.
Source: Tasmanian Times https://tasmaniantimes.com/2020/10/premiers-state-of-the-state-address/#utm_source=rss&utm_medium=rss&utm_campaign=premiers-state-of-the-state-address