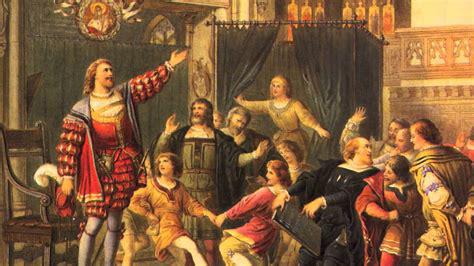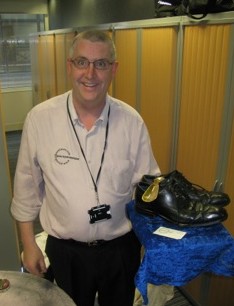 As it is 3.04am I set out on my walk through the streets of south-east London – or more accurately Greenwich.
I've been sleeping through the day and spending my awake hours over night (12.04pm Tasmanian time). I'm not a fan of having to rely on complete strangers to socially distance and I'm old enough to have sciatica so an hour long walk each day is the very minimum amount of exercise I can tolerate in order to keep my battle scarred sciatica in check. Of course when I am shoeshining I have my hour long ride on my pushbike into the city to start the day before arriving at whatever client I am scheduled to visit that day and then another hour long ride home. But while on lockdown things are different.
It's a beautiful morning. A balmy 8 degrees with not a breath of French air about (Wayne Carey's never going to live that line down). As I get into my stride I imagine that I can hear the dogs of war thumping away at their keyboards as they post their latest hate filled rant against the Chinese while praising that vermin across the pond.
Isn't it interesting that Trump supporters are loud and nasty while those of us who aren't xenophobic or racist tend to be quieter. Perhaps we should start getting a bit noisier because the current world is starting to resemble all too similarly the late 20s and early 30s.
But hey what would I know – I'm just a humble shoeshiner. Mind you, you don't have to be smart to see that most articles in the mainstream corporate media at the moment are tinged with nationalism and corporatism. How humiliating it must be for the yanks that the Chinese have done so well at controlling the outbreak in their country. Perhaps that's why the yanks are telling all their outposts to spin the propaganda that we should all hate the Chinese. Certainly that's what the corporate media in Australia are running with but I doubt Lindsay will allow it in the Tasmanian Times.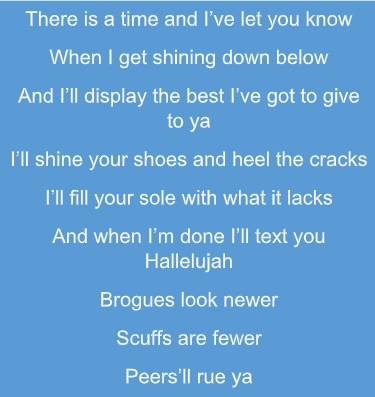 Many of my customers can work from home as they are bankers, lawyers and analysts but clearly as a shoeshiner I need them to get out of their pyjamas and put on their suit and go in to work so that I can do my job. So until the lockdown is lifted I am spending my mornings listening to Richard Clapton yelling into my ear that I should not slip in love with the girls on the avenue. It doesn't matter how far you travel round the world the songs you grow up with stay with you forever.
But I am missing my work. Part of the fun of my job is the reminder emails I send to my customers the day before my scheduled visits to their firm. Had I been working this week I might have run with the Hallelujah reminder. I tend to think of myself as much a meistersinger as a shoeshiner. It's an Old German word I picked up from Wagner's Die Meistersinger von Nürnberg although in my case it could be von West Hobart, von Geilston Bay, von Risdon Vale, von New Town or even von Burnie; (parents divorced so I swapped back and forth from various places growing up).
Anyway as much as I enjoy my life in London I do have fond memories growing up in the Apple Isle and it would certainly be a lot safer place to be right now than over here. Although with my 3am walks I think I'm pretty safe for the time being.
---
Former North Hobart and Cooee supporter, I am an Old Virgilian with a B.Com from Uni of Tas '93. Greatest achievement was convincing the editor of the Mercury to allow me access to the media gallery of the House of Reps in '92 just metres away from Keating during Question Time.
Source: Tasmanian Times https://tasmaniantimes.com/2020/04/postcard-from-a-tasmanian-shoeshiner-in-london/#utm_source=rss&utm_medium=rss&utm_campaign=postcard-from-a-tasmanian-shoeshiner-in-london