'Too early' to say if Brisbane cop's blood clots caused by Pfizer vaccine
Published: (Updated: ) in Australian News by 1news.info.
A 40-year-old man has been hospitalised in Brisbane with blood clots after receiving the Pfizer coronavirus vaccine three days ago.
Queensland Health has responded to reports a police officer was hospitalised in Brisbane with blood clots three days after receiving the Pfizer coronavirus vaccine.
9News understands the 40-year-old man - a frontline worker responsible for patrolling Queensland quarantine hotels - received the Pfizer shot three days ago.
https://twitter.com/SophieUpcroft/status/1384641281008160768?ref_src=twsrc%5Etfw
The officer had recently undergone knee surgery and developed deep vein thrombosis as a side-effect.
He has since been discharged and is back on duty.
In a statement released this afternoon, Queensland Health said they were aware of the media reports, but directed all queries surrounding the incident to the Federal Government.
"Queensland Health is aware of media reports that a 40-year-old had presented to a hospital following the Pfizer vaccine," the statement said.
"The patient presented to a private hospital, is not currently admitted and any queries should be directed to the Federal Government.
"In Queensland, all adverse events in relation to the COVID-19 vaccines are reported to the Therapeutic Good Administration (TGA).
"The TGA will then undertake an assessment and determine whether there is any clinical link to the vaccination."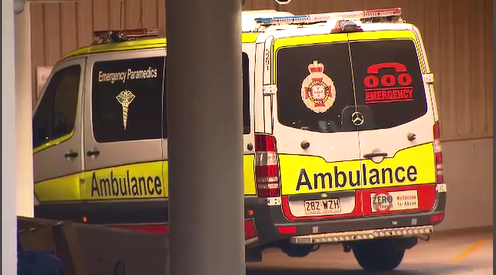 When asked about the case this afternoon, Queensland Deputy Premier Steven Miles said authorities are looking at if there was a link between the vaccine and the blood clotting.
"It's too early to say whether this incident is linked to the Pfizer vaccine," Mr Miles said.
"Our authorities will be looking into whether there is a link here ... and looking to see if it can help inform the vaccine rollout."
Pfizer became the recommended vaccine for Australians under 50 earlier this month, after the AstraZeneca jab was linked to rare cases of potentially life-threatening blood clots.
Prior to this report, there have been three Australians diagnosed with blood clots following a dose of the AstraZeneca vaccine.
An urgent investigation by Queensland Health and Federal Authorities is underway.
Source: 9News https://www.9news.com.au/national/coronavirus-vaccine-blood-clot-reports-man-in-brisbane-hospital/ba403bdd-d7b7-4553-a393-1b772bd3a755