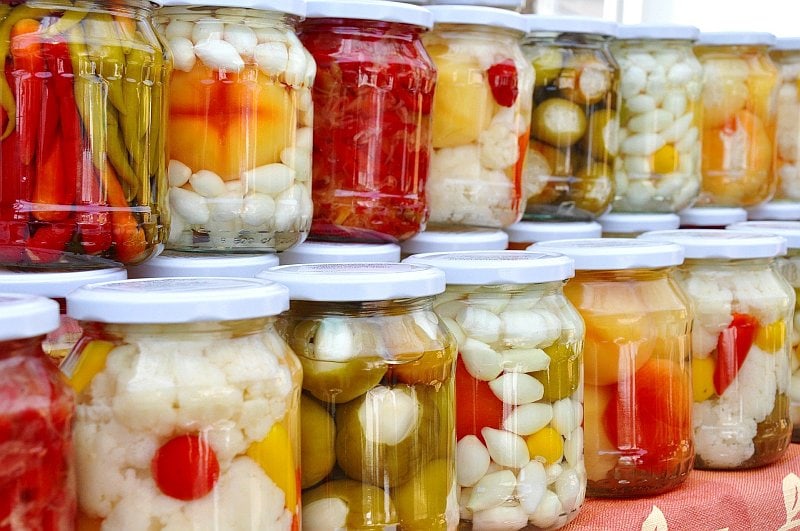 Some top tips for your home pickling and fermenting.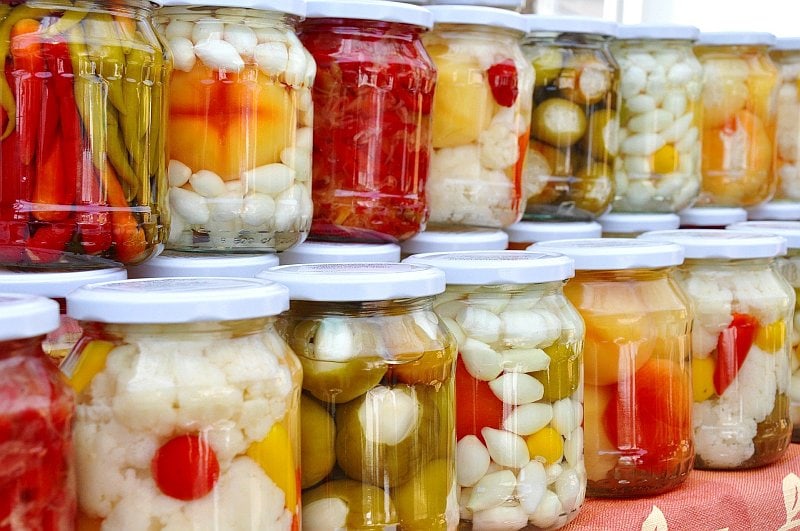 The Food Safety Information Council has released advice about how to stay food safe with the new hobbies people have started to take up during the coronavirus lockdown.
Cathy Moir, Council Chair, said that recent Omnipoll research showed that 43% of Australian adults polled reported that they have increased the time spent cooking or preparing meals and 53% have increased the time trying out or looking for new recipes.
"It's great to see people preparing more food and trying new recipes, especially if they are getting their kids more interested in cooking" she said. "It is also encouraging that people say they are spending 57% more time than usual cleaning. But there are some trends that could be concerning from a food safety point of view and we don't want to put more strain on our health system than necessary during this pandemic."
The FSIC has provide some useful safety tips for home hobbies:
Keep it clean: Before you start any food preparation wipe down kitchen surfaces using detergent and warm water to remove surface dirt. You can then sanitise the surface, if necessary, with a store-bought household disinfectant product or diluted household bleach. Always follow the instructions on the product label about how it should be used, including how much it should be diluted with water, what types of surfaces it can be used on, and whether it needs to be left on the surface for a certain amount of time.
Don't mix different types of cleaning product as they may create fumes that can make you ill. Keep all cleaning products and hand sanitisers out of reach of children. After cleaning surfaces wash your hands with soap for 20 seconds and dry them thoroughly.
Pickling vegetables: Making pickles, relishes and chutneys is something that people have been doing for generations.  Ensure clean jars are used; they can be sat in hot water, then drained and left to dry upside down, or washed in the dishwasher.  Ingredients usually include salt, vinegar (acetic acid), sugar, spices and water.  Where possible, use Australian recipes as US and European vinegars are stronger than ours.
The pickles should be placed in the jar, topped up with vinegar or a vinegar mixture containing at least 50% vinegar. Pickles can be stored in the fridge or, to store at room temperature they must be pasteurised.  Chutneys and relishes can be hot filled straight from the pot at a temperature greater than 85 deg Celsius, sealed, and the jars inverted to sterilise the lid. For more information on how to make and pasteurise pickles see CSIRO advice.
Making vegetables in oil: When making vegetables and herbs in oil it is really important to get the recipe correct to prevent the growth of dangerous bacteria such as Clostridium botulinum which causes botulism. Vegetables and any fresh herbs should be soaked in vinegar overnight with a ratio of 300g of vegetables and any fresh herbs to 100ml of vinegar. This ratio should provide a sufficient level of acidity to control botulism.
Drain the liquid, then you can add oil. Jars are best stored in the fridge to minimise the risk of spoilage.  Dried vegetables, herbs and spices can safely be added to oil without the vinegar soak and then stored at room temperature.
Fermented food: If you fancy trying to make fermented food like kefir, kimchi, kombucha or homemade yoghurt remember to follow good hygiene practices and use clean containers so food poisoning and food spoilage bacteria don't grow during the fermentation process.
A commercial starter culture is recommended and follow the manufacturer's instructions including fermenting at the recommended temperature. Use a new starter culture for each batch and don't be tempted to 'backwash' a starter culture from an existing batch to make a new one as you could transfer undesirable microorganisms. Only use pasteurised milk for fermented dairy foods and never try to make your own fermented meats at home as this is far too risky.
"Finally, like many charities during the pandemic, we are coping with an increased workload and a reduced income so we have set up a fundraiser too help us keep going. We encourage people who can to make a tax deductable donation to us at this link," Moir concluded.
---
The Food Safety Information Council is a health promotion charity which aims to address the estimated 4.1 million cases of food poisoning in Australia each year that result in 31,920 hospitalisations, 86 deaths, 1 million visits to doctors
Source: Tasmanian Times https://tasmaniantimes.com/2020/05/pickling-and-fermenting-tips/#utm_source=rss&utm_medium=rss&utm_campaign=pickling-and-fermenting-tips