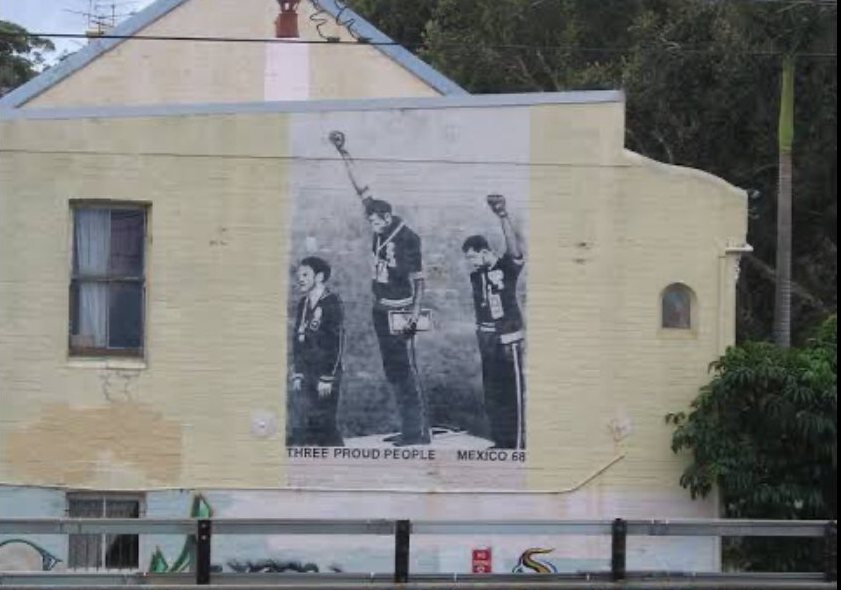 Since the topic of the intersection between sports and politics is back in the news once again with Drew Brees' comments yesterday, I want to take a few minutes to talk to you about this photo and the three warriors pictured. Many of you have probably seen this photo before. What you may not know […]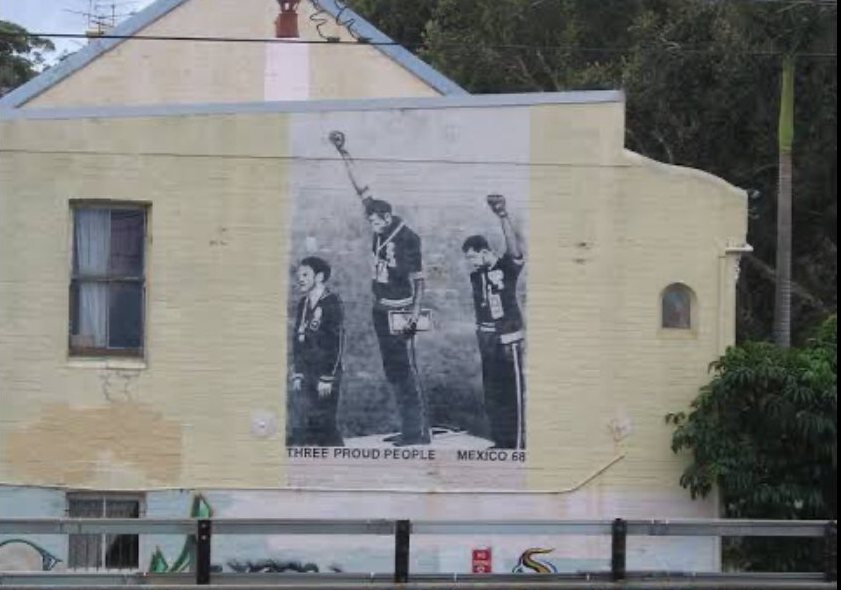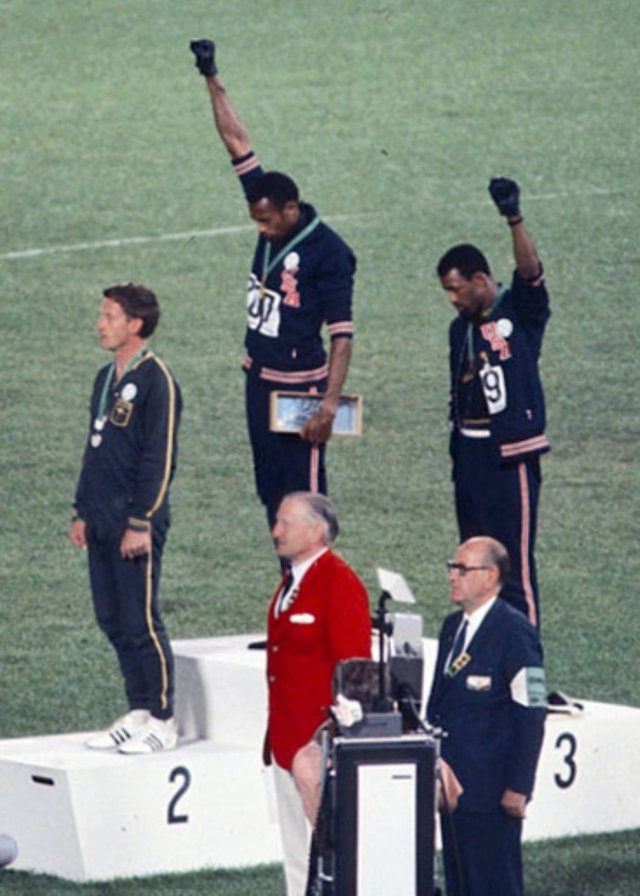 Since the topic of the intersection between sports and politics is back in the news once again with Drew Brees' comments yesterday, I want to take a few minutes to talk to you about this photo and the three warriors pictured.
Many of you have probably seen this photo before. What you may not know is that the National Anthem was playing during this photo, during this protest.
While the Star Spangled Banner played, Tommie Smith and John Carlos each raised a fist in the air and bowed their heads.
You cannot see it in the photo, but Smith and Carlos received their medals shoeless, wearing only black socks. Carlos wore a necklace of beads, which he said "were for those individuals that were lynched, or killed and that no-one said a prayer for, that were hung and tarred. It was for those thrown off the side of the boats in the Middle Passage."
Now, those of you in the know might know that the black power salute is typically done with the right hand, but you can see Carlos is actually raising his left hand. That's because he forgot to bring his gloves to the event. And that's where Peter Norman comes in.
Peter Norman was an Australian who had finished 2nd, between Smith and Carlos in the event. He had been an outspoken critic of the former White Australia Policy, heard about the issue and suggested the each wear one glove and preserve the protest.
All three men wore Olympic Project for Human Rights badges on the jackets. The OPHR had tried to organise a boycott of that year's Olympic games because South Africa and Rhodesia had been invited, and Ali's world heavyweight boxing title had been stripped, among other reasons.
The consequences were immediate, and I'm not talking about the boos at the ceremony. And this brings us to Avery Brundage. Brundage had been involved in the Olympics since 1936, which, if you know the Olympics at all, should give you a clue to where this is going.
Brundage was the head of the US Olympic effort in 1936. Germany had been selected to host the games in 1931, before the Nazis rose to power in 1932. There were calls, due to Nazi anti-Semitism even then, to boycott the games. Brundage opposed those efforts.
For those of you who have studied those Olympic games, you may recall that, at their medal ceremonies, German winners were instructed to make the Nazi salute. At the time, and EVEN IN RETROSPECT, Brundage had no objection to this practice.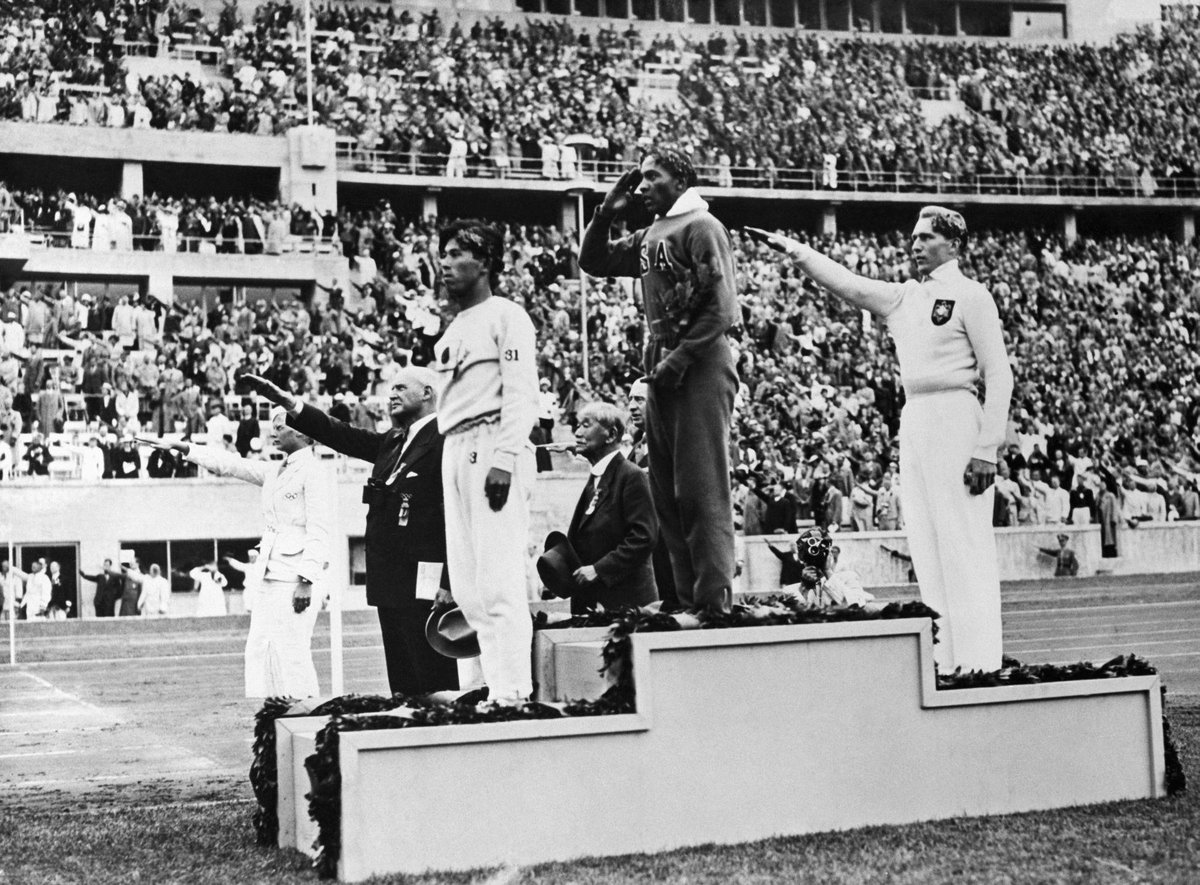 Among the OPHR's other stated goals were for Brundage to resign as head of the IOC. That obviously did not happen.
After Brundage saw Smith and Carlos' action, he called for the U.S. National Team to suspend them, and remove them from the Olympic village. At first the U.S. National Team refused, so Brundage threatened to expel the entire U.S. National Team from the Olympic Village and the games. After that the National Team obliged by the request.
The reception back home was not any better for Smith or Carlos. And that brings us to our next player in this story: Brent Musburger.
Yes, that Brent Musburger.
In a column following the ceremony, Musburger called Smith and Carlos 'juvenile', 'ignoble', 'unimaginative' and that they 'looked like a couple of black-skinned storm troopers'. Decades later he said the comparison to Nazi was 'harsh', but he stood by his statements.
Almost immediately after the 1968 games, Musburger began work for CBS, first with affiliates, but starting in 1973 on a national level with @CBSSports, where he would remain until 1990, when he moved to @ABC. He is currently the play-by-play announcer for the @Raiders.
Well, he kept that now iconic photo out of the offical IOC summary of the games, calling it "the nasty demonstration against the American flag by negroes", which should give you an idea of how old this argument is.
He was the head of the IOC until 1972, when his decision to continue the games after the slaughter of Israeli athletes while holding the games in Munich was too much to bear. Don't feel too bad for him, he married a German princess. He was 85, she was 37.
Oh, he never had kids with his wives, but he did with his mistresses. His two sons sued after his death, and were given small portions of his millions of dollars.
As for our heroes? Well, eventually the death threats subsided. Smith played for a couple of years in the NFL, then became a professor of sociology. He auctioned off his gold medal in 2010, but has continued to speak on the subject of race in America.
Smith: "I don't like the idea of people looking at it as negative.

There was nothing but a raised fist in the air and a bowed head, acknowledging the American flag – not symbolising a hatred for it."
As for Carlos, well, he had a very brief career in the CFL that was sidelined due to injury. He later appeared at an Occupy Wall Street rally, and repeated his raised fist in protest there.
Somehow it was Peter Norman who had the worst fallout from the events. Norman, despite winning the silver in 1968 and posting qualifying speeds 13 different times, was left off of the 1972 Australian team.
In 2000, when Sydney was selected to host the Olympics, the Australian Olympic Committee did not arrange for Norman to join the ceremonies. Norman died in 2006. The AOC has still yet to admit any wrongdoing in regards to Norman.
Before he died, a statue was commissioned at San Jose State to depict the medal ceremony. Norman asked to be left off the statue.
Not because he was embarrassed or he feared retribution, but because he wanted other people to be able to stand with Smith and Carlos as he had.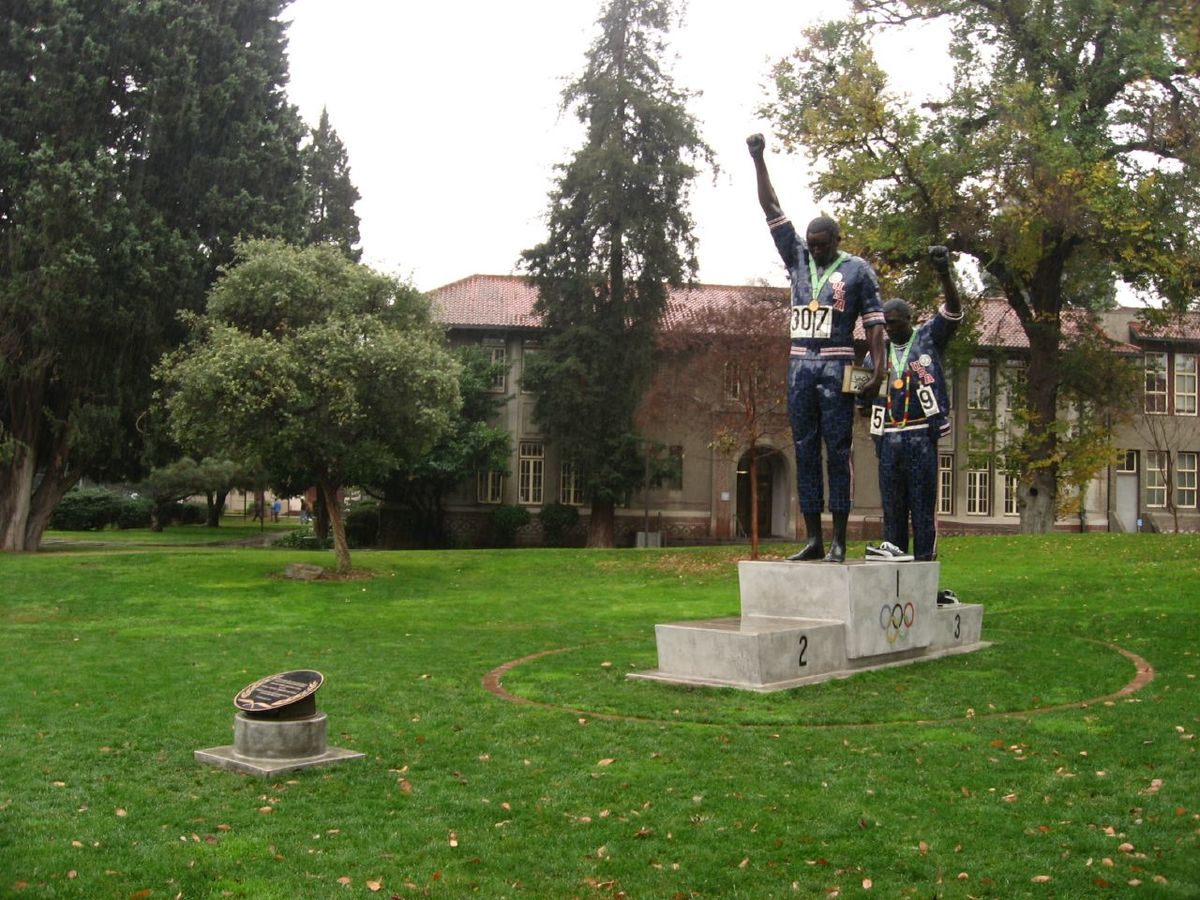 Before the made the salute, Smith and Carlos went to Norman to let him know what was going to happen. They had expected Norman to be afraid, but he said "I'll stand with you" and then sought out an OPHR badge from a U.S. Rowing Team Member he had seen wearing the badge.
"There's no-one in the nation of Australia that should be honoured, recognised, appreciated more than Peter Norman for his humanitarian concerns, his character, his strength and his willingness to be a sacrificial lamb for justice." – John Carlos.
Carlos and Smith travelled to Australia after Norman's death, and were pallbearers at his funeral.
Carlos, Smith and Norman's moment of fame left them to live humble lives. Their critics ended up rich, famous and on television for generations.
Just a few thoughts. That's all I have on this subject for today. If anyone has anything to add, I'd love to hear it.
This remains one of my favourite moments in athletics.
This story was compiled with the author's permission from an original Twitter thread by Will McAvoy. A statue of Peter Norman was unveiled in 2019 by Athletics Australia at the Lakeside Stadium in Melbourne.
---
Source: Tasmanian Times https://tasmaniantimes.com/2020/06/peter-norman/#utm_source=rss&utm_medium=rss&utm_campaign=peter-norman