A new mask mandate will also be introduced for the state, with curfews introduced for Sydney LGA hotspots.
New South Wales has recorded 644 new local coronavirus cases and four deaths, with at least 41 of the cases were infectious in the community.
Premier Gladys Berejiklian said the Greater Sydney lockdown will be extended until the end of September. A number of new restrictions will also come into effect on Monday.
Ms Berejiklian said these new restrictions are a "final list of what we can throw at this" current outbreak.
"I do not want to leave a shadow of a doubt," she said.
LIVE UPDATES: Victoria records case in regional area as ACT logs 12 new cases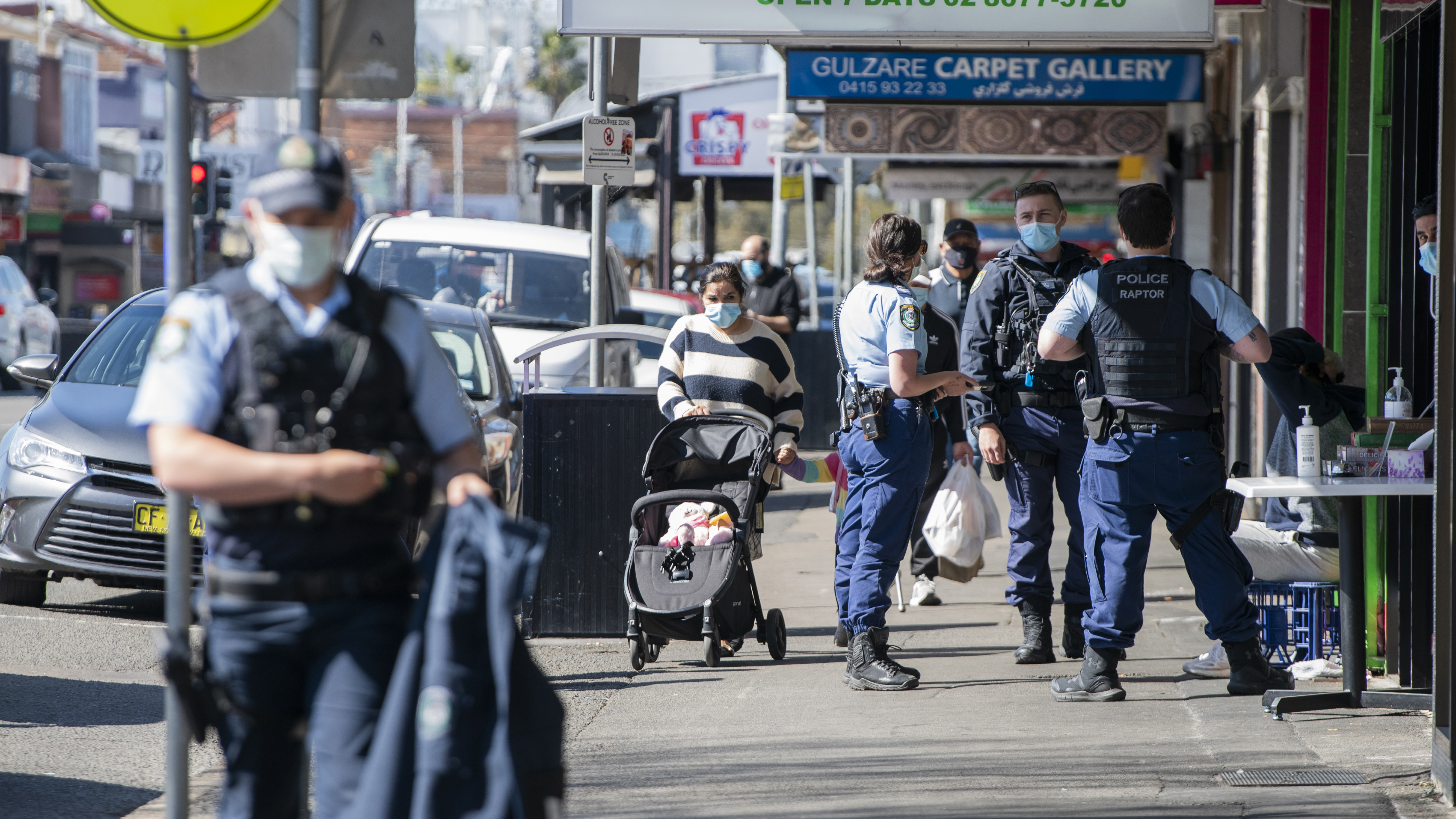 New Restrictions in Sydney LGAs of concern from Monday:
9pm-5am curfew
Exercise limited to one hour a day
Further retail closures (hardware, nurseries, office supplies)
All exams/education move online (except HSC)
New state-wide restrictions from Monday
Lockdown for Greater Sydney extended until end of September
Masks compulsory outdoors in all of NSW (except for exercise)
The Central Coast and Illawarra are still due to come out of lockdown on August 28.
There were 132,000 people vaccinated yesterday.
Yesterday's deaths include an unvaccinated woman in her 80s, a woman in her 80s who had one dose of vaccine, a man in his 80s who had one dose of vaccine and a man in his 70s who had one dose of vaccine.
READ MORE: Morrison says Australia has to 'live with COVID like we do with the flu'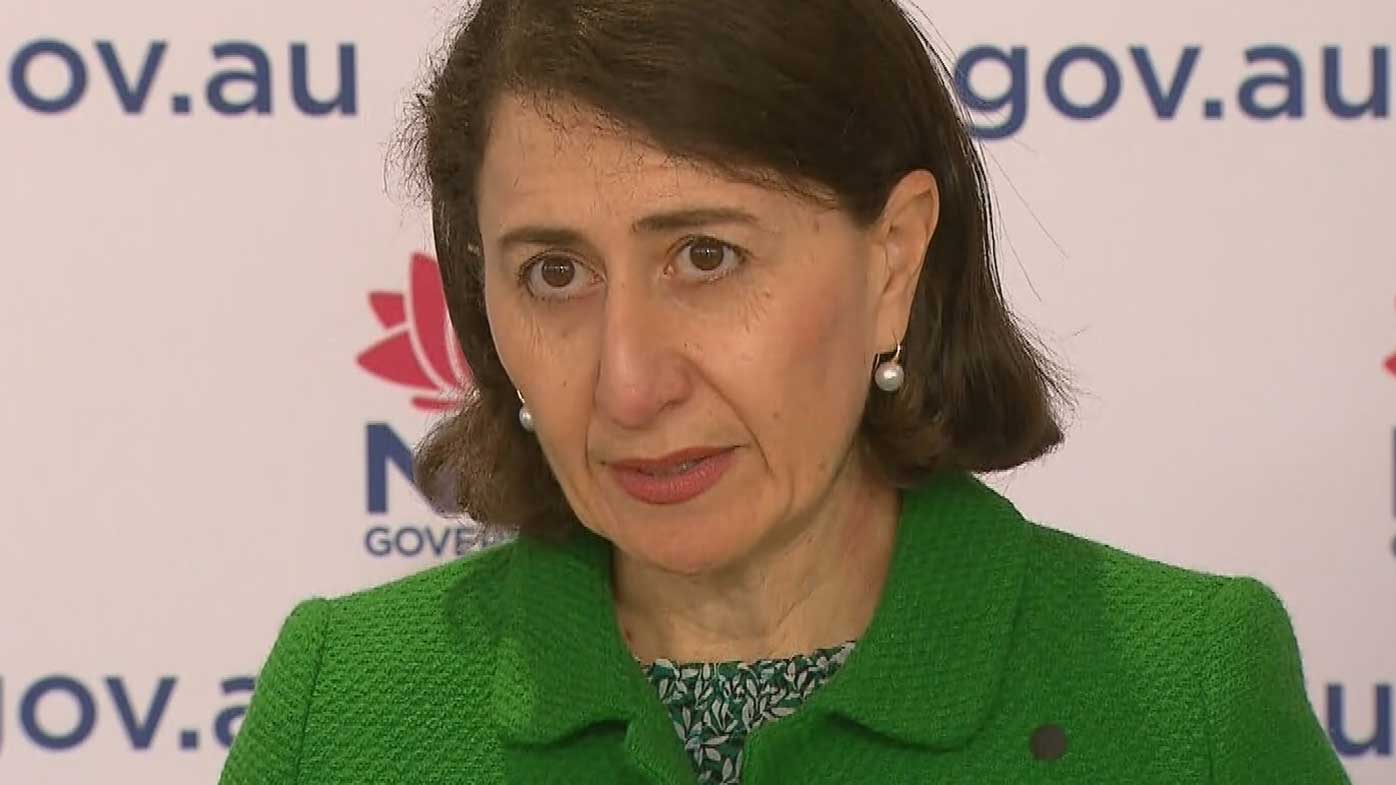 Chief Health Officer Dr Kerry Chant said there are 470 cases in hospital, and 80 people in ICU.
Dr Chant said she "strongly supports" the new restrictions across Sydney and NSW.
"I understand that this is going to be so hard for everyone across New South Wales for the next four-to-six weeks," she said.
"But I do not want to be standing here every day, announcing these high rates of hospitalisations, and these deaths, every one of these deaths is someone mother, father, grandmother, grandfather."
Eleven people have tested positive after a gathering in Maroubra, she said.
"I understand why people are tired and fatigued but we just cannot have that occurring where we end up with a further escalation of cases associated with events that are not permitted at this time."
Further crackdown on movement in LGAs of concern
More restrictions will be introduced for the Sydney LGAs of concern later in August.
Childcare workers and disability support workers within those areas must have had one dose of vaccine by Monday August 30.
Authorised workers who work outside of their LGA will only be permitted to work if rapid antigen testing is implemented at their work-site or they have had one dose of vaccine by August 30.
Permits will also apply for authorised workers and anyone entering an LGA of concern for work from Saturday August 28.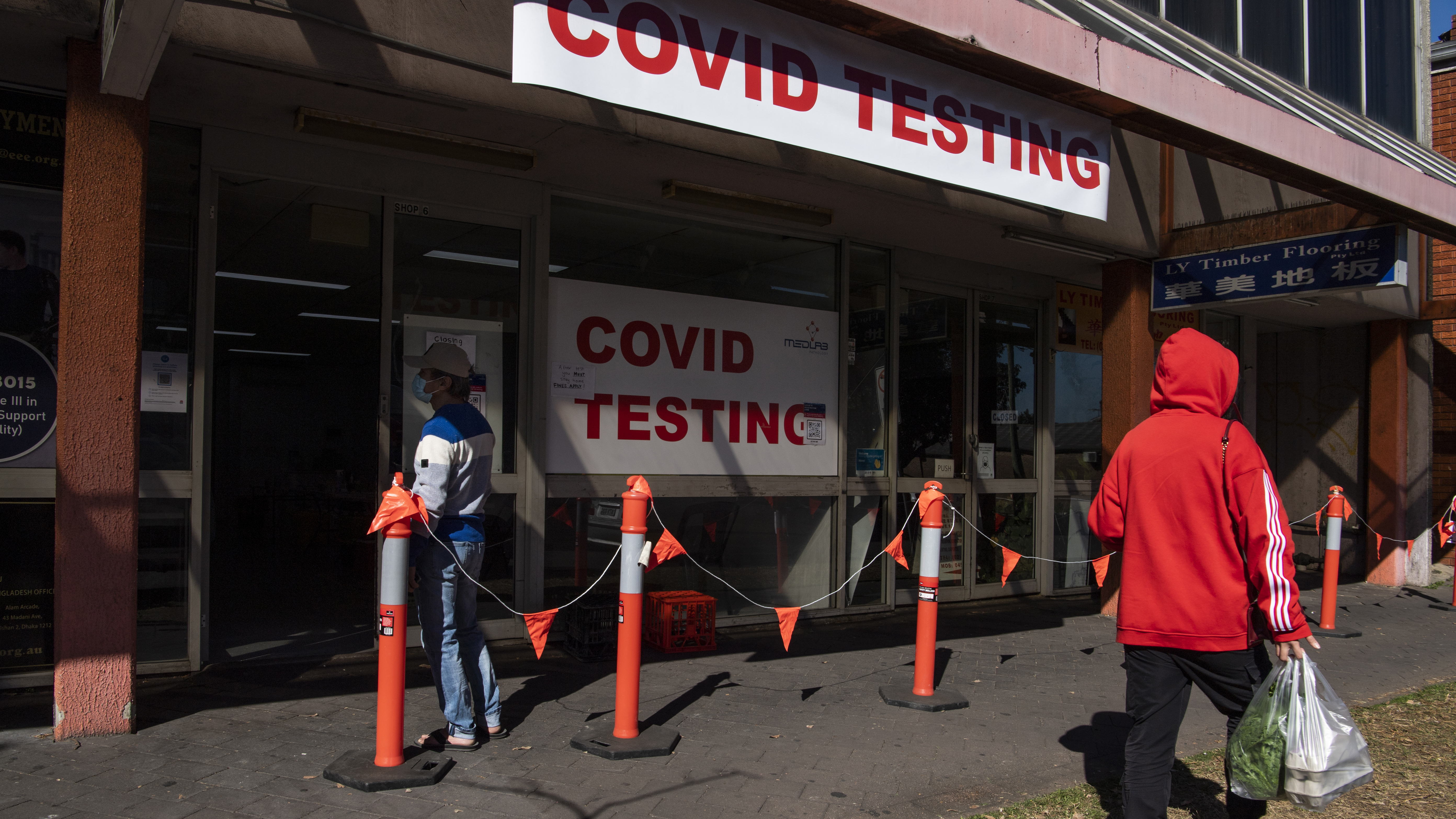 NSW Police Commissioner Mick Fuller said police would have new enforcement powers.
"If someone enters an LGA of concern without excuse, not only will they be fined, they will be sent home and they will have to self isolate for 14 days," he said.
"We also have power to declare a residential apartment a risk and we can lock that apartment down until New South Wales Health has conducted the appropriate tests.
"Permit systems will come in later next week for any authorised workers leaving the LGA's of concern.
"You must have a permit and additionally anyone entering the LGA's of concern for a reason of work must carry a permit."
Delta spread continues in regions
Western New South Wales recorded 27 new cases including 21 in Dubbo.
Three cases were recorded in Hunter New England, three in the Far West, three on the Central Coast, two in Southern NSW and one on the Mid North Coast.
There have been sewage detections in Cobar, Port Macquarie, Parkes, Coonamble and Bellambi.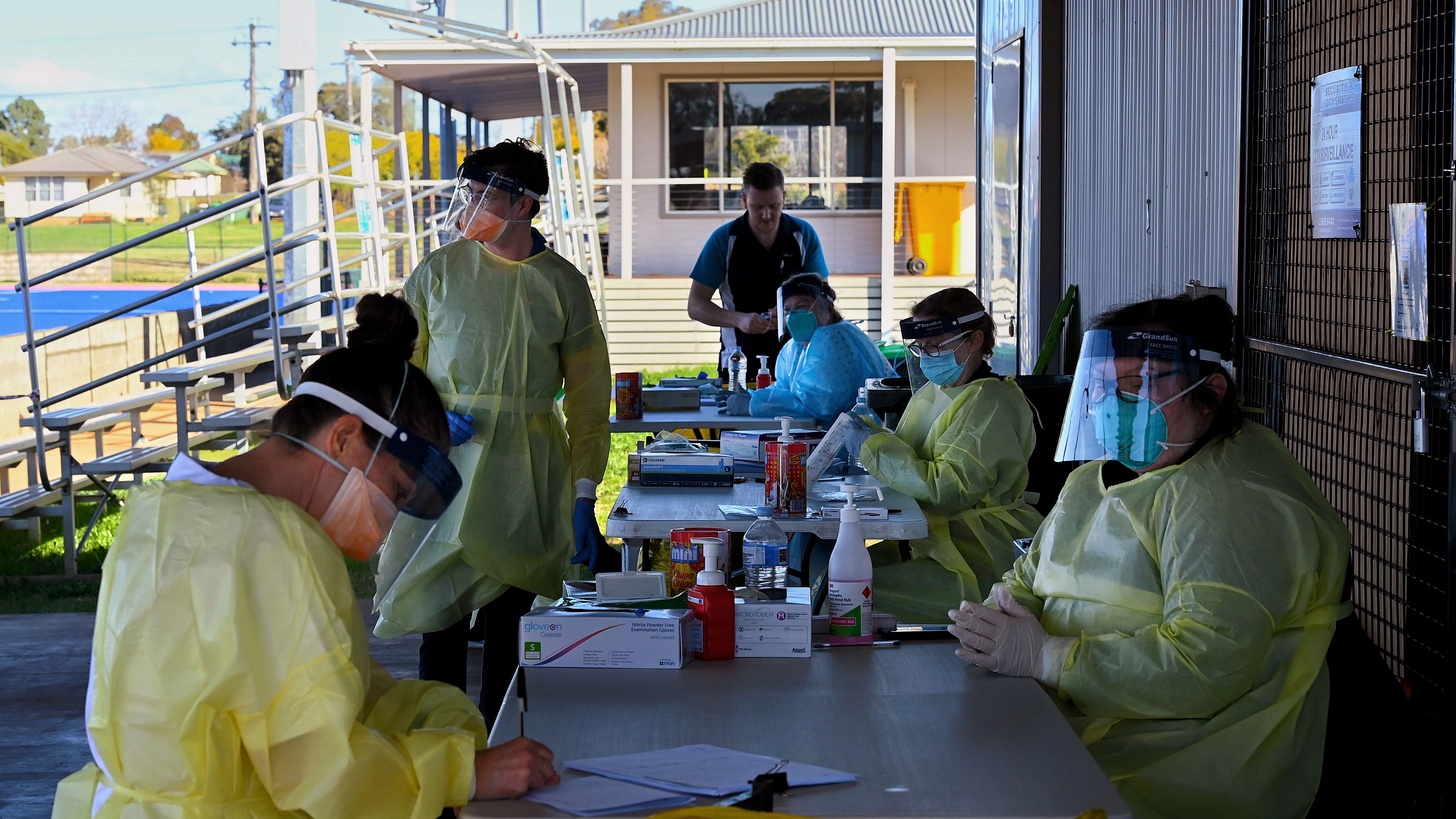 "Our focus and a message to the people of the Central West, especially Dubbo, is to get tested if you have got symptoms to stay home, wait for the result, we need to get on top of that," Deputy Premier John Barilaro said.
"We saw how this escalated in Sydney, which allowed escalations in places like Victoria and the ACT.
"The message for regional and rural New South Wales is to continue to get tested, and more importantly get vaccinated.
"We do not want to fall behind of the vaccination rates, we have had record days of vaccinations here in Sydney and across the state, but we do not want to fall behind in regional or regional New South Wales."
New permit system for travel to regional NSW
Anyone travelling from Greater Sydney to regional New South Wales must have a permit or they will face fines of up to $5000.
The permit system will kick in from midnight tonight in an attempt to control further spread of Sydney's Delta outbreak into the regions.
You will need a permit if you live in Greater Sydney and need to travel further than 50 kilometres for work.
If you're from Sydney's local government areas of concern, you will also need to have a COVID-19 test within the last week.
People travelling to a second home will also need a pass and will only be allowed to go if it's for work, or to do urgent repairs. Only one person from a family can go at a time.
You can read further details on the new system here.
Source: 9News https://www.9news.com.au/national/coronavirus-nsw-update-latest-covid-19-case-numbers-august-20-possible-freedoms-could-return-from-october/557ad0af-49b1-44f6-8ff5-221c45ca227e