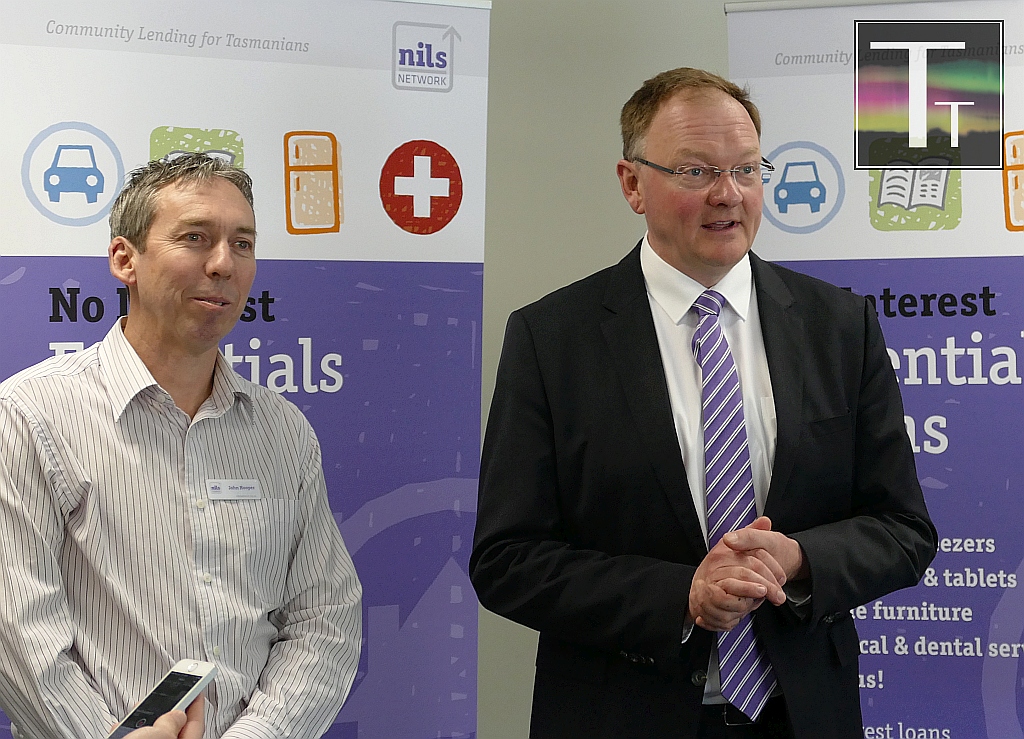 NILS is urging people on low incomes who need funds to seek a no interest loan rather than get involved with pay day lenders and rent to buy schemes.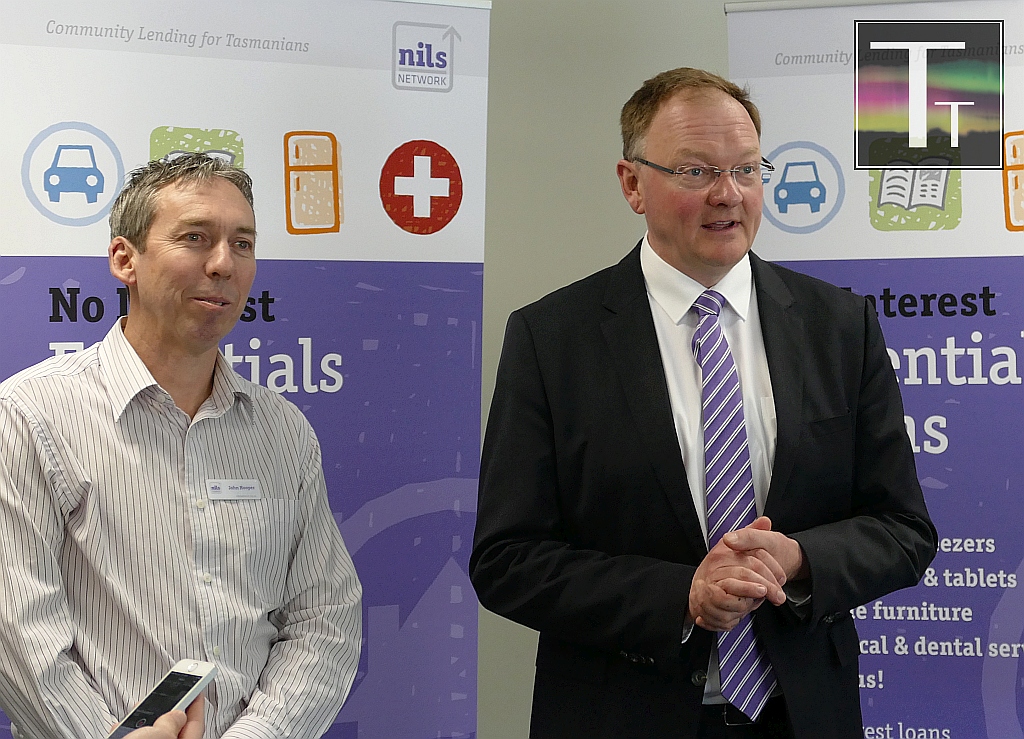 The No Interest Loan Scheme (NILS) has been boosted by $1m in state funds, enabling it to meet the needs of more clients.
As part of its social and economic stimulus the state government has committed to injecting the funding over the next 2.5 years.
"This funding has given us capacity to reach out to Tasmanian's who have lost their jobs through COVID-19," said John Hooper, NILS Tasmania CEO. "We want to let them know that if they need to pay for essential household goods or services and they're on a concession card – come to us."
NILS provides loans with no interest, no charges, and no fees, thus providing a lower cost alternative to 'pay day lenders' and rent to buy schemes.
"Today we want to say to those who are recently unemployed: please don't turn to a pay day lender, don't use rent to buy schemes where you'll pay $3000 for a $1000 fridge," Hooper explained. "At NILS we purchase the product or service from the supplier you choose and you only pay us back exactly what it costs through Centrepay over 18 months at a maximum of $40 per fortnight."
Last year NILS issued 2795 loans valued at $2.8 million dollars, an 11% increase on the year before and has saved Tasmanians over $2.8 million in interest and charges this year alone.
Hooper said the organisation issued a record number of loans (795) during the April-June 'COVID quarter', including loans for over 155 laptops and tablets to families which needed them for home learning.
"This was 150% more than a normal period. We saved families over $710 000 in interest compared to expensive rent to buy companies."
Minister for Human Services, Roger Jaensch, said that the coronavirus pandemic had brought uncertainties for families and the government had had to respond to that.
"We knew that there would be vulnerable households out there on low incomes who had limited capacity to make change quickly," he said. "Whether that meant setting up for home schooling for their kids, or setting up their household differently to be able to go through a period of lockdown if they needed to with everybody inside around the around the clock."
Supporting NILS provided some 'extra help' for people on low incomes who needed access to funds.
"Some of the options out there are convenient, but can be a trap for vulnerable people or people whose income varies over time," Jaensch explained. "Particularly the payday lenders, the rent to buy schemes, they can be very convenient for those who can manage them well, but they also come with, I think, some pretty steep penalties for those who can't."
The Premier announced early in the initial response for the community to the pandemic that the state government would allocate an additional $1 million to the NILS pool. The funding was both for lending and to increase their capacity and throughout their network.
"People have grasped the opportunity and it's gotten them away from some of the other traps and riskier financing options that would otherwise, perhaps, have been where they would have gone and … that could have really doubled down on their risk and their economic stress at this time."
NILS loans, he explained, are issued without interest, on fair terms, and adjusted to client capacity to repay.
"And once that money has done good for those families, it cycles again.

And it cycles in our community as well through the people who have sold them goods and provided them services as well. So we are immensely proud of what NILS has done for people who have needed their services over the coronavirus period."
Hooper said NILS was a key booster of the local economy, last year using 610 suppliers while spending over $3.17 million in local economies across the state, from mechanics on the west eoast to electrical stores in St Helens.
Hooper said the funding would enable NILS to do more. "By the end of this financial year we want to have increased our output of loans by 50%. We've put more staff on to process the loans quickly. We're rebuilding our website and online loan applications system. This new system will halve again the time it takes to issue the loan which is so important when clients are desperately in need."
NILS has 100 partner organisations in the community where people can get support to apply for loans, and is seeking even more. Current partners include Neighbourhood Houses, Salvation Army, Anglicare, City Mission and other organisations with a presence right across the island.
"NILS truly is a great community, government and corporate partnership making a real difference to families in financial stress…and we're just getting started," concluded Hooper.
Source: Tasmanian Times https://tasmaniantimes.com/2020/09/no-interest-loan-surge/#utm_source=rss&utm_medium=rss&utm_campaign=no-interest-loan-surge