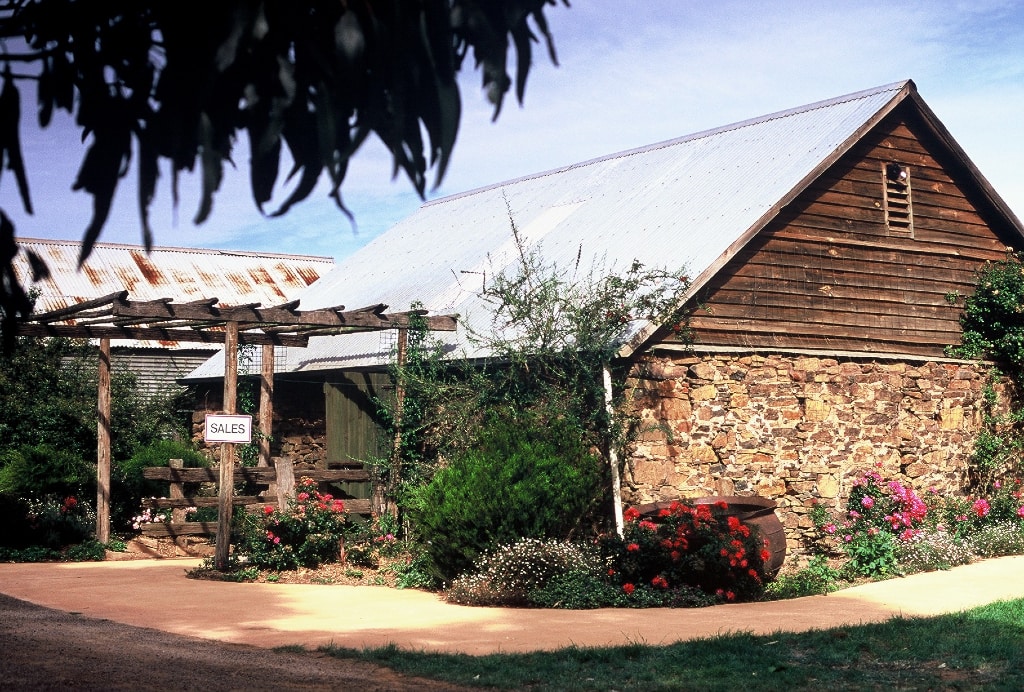 Irrigation water is underpinning expansion at Spring Vale winery on Tasmania's east coast.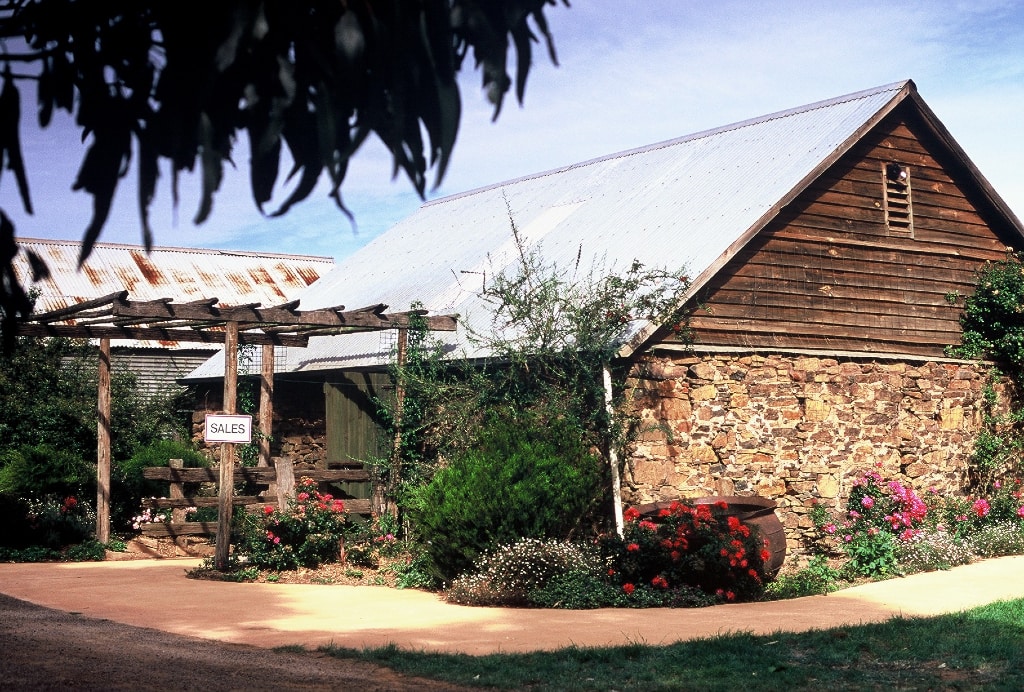 In a fast-paced, rapidly changing world, there is something wonderfully reassuring about the familiarity and predictability of winter in a cool climate wine region.
Soaking rains fill storage dams and recharge river systems essential for vineyard irrigation. Then all is right with the world. At least, that's how it is supposed to go in south-eastern Australia.
But Tasmania's east coast is different, according to Spring Vale Wines' Managing Director, Tim Lyne.
For nine of the past fourteen years he's been resident there, Cranbrook has received less than 629mm of annual rainfall, the long-term average for the small township located 20 kilometres north of Swansea. This is the first winter since 2016 he's seen sufficient rainfall to replenish depleted storages and river systems in the district.
"Last year was incredibly dry, from summer and autumn, all the way through winter and on into September," Lyne explains.
"It was so dry here at Spring Vale we sold all our cattle, because there was no feed left for them."
Water security has become a critical issue for the family-owned and operated wine venture that began with the planting of a small patch (0.8ha) of Pinot Noir back in 1986.
Lyne took over the business reins in 2006 and has had prime responsibility for the ambitious expansion programs that have taken place there ever since. Indeed, Spring Vale has now grown from being a small-scale player with just 6.6ha of vines to a mid-sized one boasting 32ha of plantings.
More than 11ha of vineyard expansion was undertaken last year.
Lyne says Spring Vale is among a significant number of land users around Cranbrook and Swansea that has been able to take advantage of the new 2,000ML Swan Valley Irrigation Scheme commissioned by Tasmanian Irrigation (TI) during 2019.
Established in 2008, TI plays a pivotal role in realising critical elements of the Tasmanian Water Development Plan being pursued by the Tasmanian government.
The agency's brief includes working closely with private landholders to work out how much water is required for irrigation in a specific regional location. Costs incurred in the building of any subsequent new scheme are shared between the public and the private sector.
Lyne says the $18 million Swan scheme was constructed in 2017 and is already fully subscribed. It is a key component of a $220 million funding program undertaken by the federal and Tasmanian governments to progress Tranche One of irrigation development in the state.
"It's a game-changer for horticulture and viticulture in this part of the east coast," says the young bloke who returned to his family's farm and vineyard in 2006 with a Master of Business Administration from the Queensland University of Technology.
"Our most recent plantings have all been put in on the basis of having good water security."
Much of the flat, grazing country around Cranbrook is subject to periodic winter and early spring frosts, Lyne admits. His company's irrigation needs include a reliable supply of water to activate Spring Vale's extensive network of overhead sprinklers. These provide valuable frost protection for new buds and shoots as they emerge from vines during the critical months of September and October.
"Our on-farm water storage isn't that large, and we need to be constantly replenishing it as fast as we use it for frost protection," Lyne explains.
"With the cycle of rains we typically get along the east coast, it's either a feast or a famine. We tend to have quite long dry spells broken by major rain events. River flows then change rapidly, from a base of around 200ML a day to perhaps 16,000ML per day. But it's not long before that's back to 200ML or 300ML a day. The lesson is you need big pumps, big infrastructure and the capacity to take your water allocation quickly before it disappears."
Lyne says the effects of prolonged drought between late 2016 and late 2019 were exacerbated by the especially low rainfall of the past three winters.
"Our vines have been really struggling to maintain good yields as a result of those deep, dry winter months," he adds.
"We just haven't been able to achieve the kind of shoot growth and leaf area necessary to carry and ripen a good crop of fruit. Come pruning time, all you're faced with is a whole lot of very spindly growth that just can't produce the number of new buds and shoots you'd expect from healthy, well-balanced vines.
"The good winter rains we've experienced this season – combined with improved irrigation – should bring us much better vineyard returns next vintage."
Spring Vale's rustic vineyard cellar door re-opened recently to trade seven days per week during the Tasmanian school holiday period. Business hours are 11:00am-4:00pm. For details, ring (03) 6257 8208.
Vintage 2020
This week's news of Tasmania's 2020 vintage will be something of a mixed blessing for lovers of elegant, cool climate wine. Quality is up, but quantity is down.
Overall, the state's challenging growing and ripening seasons have rewarded growers with some outstanding harvests. Vintage highlights will include Pinot Noir and Chardonnay for both still and sparkling wines, according to Wine Tasmania Technical Officer, Paul Smart.
Plenty of joy should also be found among aromatic white wines, such as those made from Riesling, Pinot Gris and Sauvignon Blanc.
"The 2019/20 season will be remembered as one of the most challenging in recent years, from the initial budburst in spring through to a delayed harvest throughout March, April and May," Smart noted.
"Most of this pressure came from Mother Nature, with a cooler than average season, lengthening the time to harvest and causing a slower harvest. Cold and constant winds during spring resulted in smaller bunches and impacted on overall yields.
"For some areas, lack of rain was a challenge, while significant rainfall in other areas close to harvest created a different type of challenge."
Wine Tasmania's vintage assessment made special mention of viticulture and other agricultural activities being deemed essential services during COVID-19 restrictions. As a result, the 2020 vintage was largely unimpeded in Tasmanian vineyards.
This year's harvest total exceeded 12,000 tonnes by a small margin, and represented a yield reduction of almost 30 percent when compared with 2019.
More comprehensive details of the 2020 Tasmanian vintage can be accessed here.
This year's data and infographics have been augmented by a nine-minute video of interviews recorded with wine producers in five of the State's seven sub-regions. They are Bec Duffy (Holm Oak, Tamar Valley); Gilli Lipscombe (Sailor Seeks Horse, Huon/Channel); Luke Whittle (Kreglinger Wine Estates, North East); Darren Brown (Puddleduck, Coal River Valley); and Tim Lyne (Spring Vale, East Coast)
---
Hobart's Mark Smith wrote his first weekly wine column back in 1994. Now more than 1700 features and 25 years later, he continues to chart the successes of Tasmania's small scale, cool climate wine industry with regular contributions to some of Australia's leading industry publications.
---
PICK OF THE CROP

Mark gives you his honest opinions about the best wines available right now from Tasmania's wine makers.
2014 La Villa Blanc de Blancs $58
La Villa on Tasmania's North West Coast has largely travelled under the radar since Marcus and Gail Burns established their 7ha vineyard at Spreyton a decade ago. But taste your way through its current portfolio and you soon realise this quality-driven family operation deserves to be much better known than it is. The property's pale gold, vintage sparkling wine is a delight to drink right now. Crafted entirely from estate-grown Chardonnay, it offers a wonderfully smooth mouthful of gentle citrus and honey flavours. Subtlety and persistence contribute to enjoyment in equal measures. Lovely. www.lavillawines.com.au

2018 Stefano Lubiana Riesling $33
Stefano Lubiana in the Derwent Valley gained certified biodynamic status for its Granton site back in 2013. Since then, the family's low-yielding Riesling vines have become the key beneficiaries of an intensive composting program designed to revitalise their scrawny leaf canopies. Impeccable fruit quality in 2018 gave rise to this marvellous example of Tasmanian Riesling. Rich lime and green apple notes are joined on the palate by delicious floral/citrus fruits that have a preserved lemon dimension. A dab of residual sugar is balanced by fine acidity that drives the wine to a long juicy finish. Job done. www.slw.com.au

2019 Pipers Tasmania Rosé $29
Pedants will tell you Rosés are best enjoyed over summer. That may ring true for warm climate styles produced around the country, but many from Tasmania improve beyond their first year of life. Forget giggle-juice, this striking wine was crafted from a diverse mix of vineyard sources located at Pipers Brook and along the West Tamar. It drinks particularly well now when paired with oily fish like smoked salmon. Sensitively handled oak maturation and lees contact have given this Rosé some pleasing weight and texture, but not at the expense of its vibrant savoury fruit characters. www.kreglingerwineestates.com

2018 Spring Vale Pinot Noir $48
Along with Freycinet, Spring Vale on the East Coast was one of the State's most successful Pinot Noir producers in the 1990s. With vines now into their fourth decade of life, it's little wonder the Cranbrook site still figures on the variety's Tasmanian honour roll. This 2018 is much less of a fruit bomb than those of yesteryear, and it's all the better for it. Rich fruit pastille characters carry an element of fennel/spice complexity across the palate, while the depth of flavour is elegant and intense rather than powerhouse. Very more-ish. www.springvalewines.com
---
ADVERTISEMENT   –   ADVERTISEMENT   –   ADVERTISEMENT

Source: Tasmanian Times https://tasmaniantimes.com/2020/07/vineyard-water-security/#utm_source=rss&utm_medium=rss&utm_campaign=vineyard-water-security