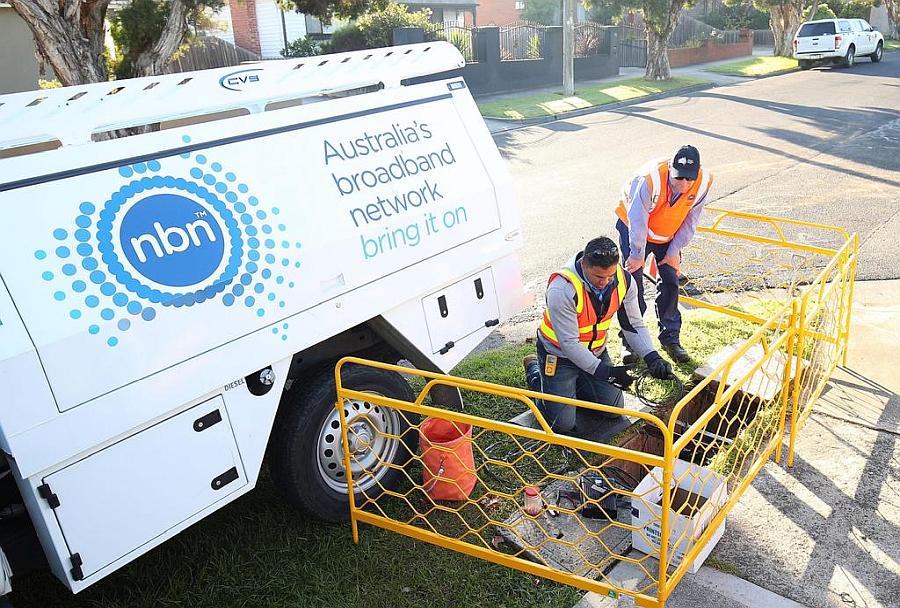 Media release – Senator Mathias Cormann, Minister for Finance, & Paul Fletcher MP, Minister for Communications, Cyber Safety and the Arts, 23 September 2020 $4.5 billion NBN investment to bring ultra-fast broadband to millions of families and businesses and create 25,000 jobs Around eight million Australian homes will have access to ultra-fast broadband speeds of […]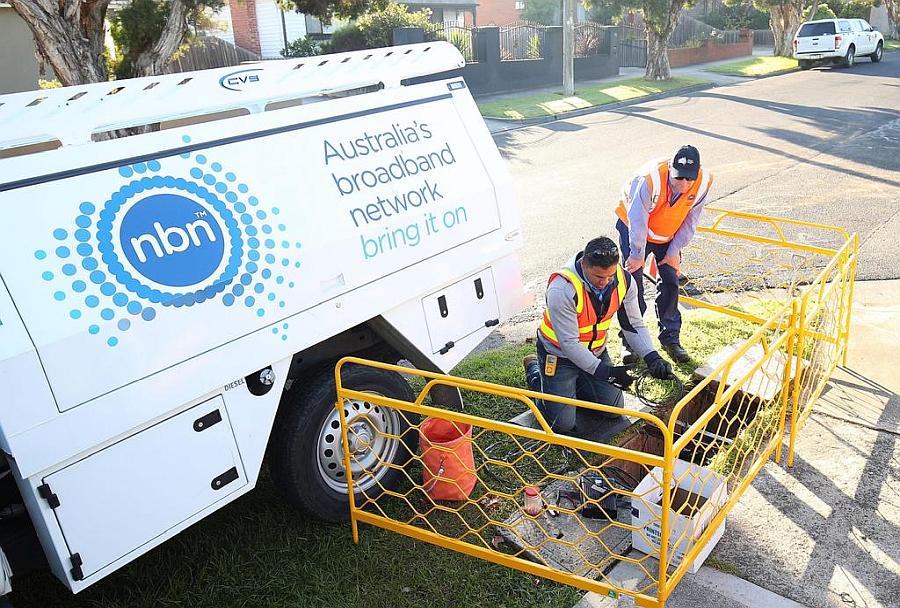 Media release – Senator Mathias Cormann, Minister for Finance, & Paul Fletcher MP, Minister for Communications, Cyber Safety and the Arts, 23 September 2020
$4.5 billion NBN investment to bring ultra-fast broadband to millions of families and businesses and create 25,000 jobs
Around eight million Australian homes will have access to ultra-fast broadband speeds of up to 1 Gigabit per second (Gbps) following an upgrade to the National Broadband Network (NBN).
The $4.5 billion network investment plan will give up to 75 per cent of fixed line premises across regional and metropolitan Australia access to ultra-fast broadband by 2023.
It will be financed through NBN Co borrowing from private debt markets.
These investments, which incorporate NBN Co's Business Fibre Initiative announced yesterday, are estimated to create 25,000 new jobs across the country over the next two years, including the direct creation of 16,600 jobs in industries such as construction, engineering, project management, transport and retail trade among others, providing an important contribution to Australia's COVID-19 economic recovery.
Minister for Communications, Cyber Safety and the Arts, the Hon Paul Fletcher MP, said "The 2013 decision by the Coalition to roll out the NBN quickly, then phase upgrades around emerging demand, has served Australia well. It meant the NBN was available to almost all Australians when COVID-19 hit, giving us high speed home connectivity when we needed it most.
"And it means NBN Co is now well placed to invest in Australia's broadband infrastructure to meet Australians' growing appetite for faster speeds," Minister Fletcher said.
Finance Minister Mathias Cormann said "As well as refinancing the existing $19.5 billion Commonwealth Government loan by 30 June 2024, NBN Co will bring forward these important investments in Australia's future broadband capability through private debt, which is possible due to its strong future cash flow position."
The network investment plan includes:
$3.5 billion to make NBN Co's highest wholesale speed tiers available, as demand arises, to up to 75 per cent of homes and businesses on the fixed-line network by 2023, including:

taking fibre deeper into neighbourhoods serviced by Fibre to the Node (FTTN) technology, enabling on demand fibre upgrades and speeds of up to 1 Gbps
capacity upgrades on the Hybrid Fibre Coaxial (HFC) network to support the availability of up to 1 Gbps speeds to all customers on this technology
a program on the Fibre to the Curb (FTTC) network to deliver consistent speeds across this technology up to 100Mbps and then enable on-demand access to G.Fast capability to boost speeds to up to 1 Gbps
a line speed uplift program by resolving in-home cabling issues for premises on the FTTN network

up to $700 million to support business innovation, productivity and growth by making business-grade fibre services more affordable and accessible to more businesses
$300 million of co-investment funding for NBN Co to partner with governments and local councils to further improve broadband services in regional Australia.
The NBN is available to more than 99 per cent of all premises in Australia, delivering on the Government's commitment to provide fast, reliable and affordable broadband to Australians as soon as possible.
"From the outset the plan set out in our 2013 Strategic Review was to get the network rolled out as quickly as possible – and then deliver upgrades when there was demand for them. We've steadily delivered on our plan for seven years; the further investment announced today is exactly what our plan envisaged," Minister Fletcher said.
"This is the right time for this network upgrade. There is a long term trend of broadband demand growth – with a very significant spike this year as COVID-19 has changed the way we use the internet."
"This is a major infrastructure investment which will bring immediate demand stimulation, with some 25,000 new jobs over the next two years. Longer term it is estimated to increase Australia's GDP by $6.4 billion per annum by 2024. Around $1.5 billion of this additional economic activity is estimated to flow to regional Australia annually," Minister Cormann said.
"NBN Co's network upgrades will enable millions of Australian homes across the country to access ultra-fast broadband by 2023.  The Government is also prioritising regional connectivity through the $300 million co-investment fund that enables NBN Co to partner with governments and local councils to deliver technology upgrades, particularly in fixed wireless and satellite areas."
Under this investment program, in areas currently served by FTTN, all existing fibre infrastructure already built to nodes will be incorporated.
There will then be a further investment to take fibre deeper into neighbourhoods, through building local fibre networks that run along street frontages.
This approach will enable on-demand deployment of fibre lead-ins to households as their requirements exceed existing line-speed capability. This approach, used in the very successful fibre rollout in New Zealand, will avoid the costly mistakes made by Labor where expensive fibre lead-ins were built to all homes that in many cases did not yet require ultra-fast speeds.
Further details about the NBN Co upgrade program and debt financing are included in NBN Co's 2020-21 Corporate Plan, which will be released later today.
For more information on these upgrades visit www.nbnco.com.au.
---

Media release – Michelle Rowland MP, Shadow Minister for Communications 22 September 2020
$51 BILLION LATER, AND FIBRE WAS BETTER ALL ALONG
Minister Paul Fletcher has today announced NBNCo will overbuild its existing network, duplicating both cost and time, to connect Australian businesses with fibre after the Liberals left them behind with copper.
After spending $51 billion on a second-rate network, and wasting seven years, it turns out fibre is what Australian businesses needed all along.
Labor welcomes this step and surely people are wondering — what on earth was the point of spending $51 billion of taxpayers' dollars on the Liberals' second-rate copper network to begin with?
It should not be lost on anybody that the Liberal Party doesn't have a clue when it comes to technology or economics.
Their decision to attack and dump fibre was never about cost, but always about the politics.
This has meant Australian taxpayers have paid more for a network that does less, and more money is now required to play catch up.
---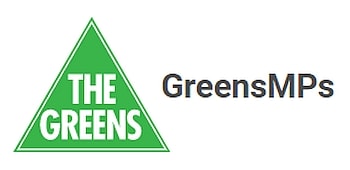 Media Release – Senator Nick Mckim, 23 September 2020
NBN Upgrade
The Government's NBN announcement is a small step in the right direction, but there are still significant issues that need to be addressed, the Greens say.
"This is an effective admission of guilt by the Liberals- that fibre to the premises should have been done years ago," Greens NBN spokesperson Nick McKim said.
"It is encouraging that many more Australians will have access to faster broadband, but the plan announced today does not cover enough homes and businesses."
"But this plan does not cover the exorbitant cost of broadband in Australia."
"As we have seen this year in particular, the internet is an essential service, and cost is one of the biggest barriers preventing access."
"Minister Fletcher also needs to address the NBN's horrible record of mistreating contractors."
"It is critical that all people employed on this project are treated as employees and paid all their relevant entitlements."
"Finally, the NBN should scrap its plans to lay off 800 workers while paying bonuses to its senior executives. This is a terrible decision that simply should not happen during a recession."
---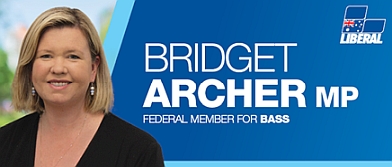 Media release – Bridget Archer MP, Federal Member for Bass, 22 September 2020
Business Fibre Zone a boost for Launceston
Businesses in Launceston will be able to order high-speed fibre broadband as NBN Co rolls out new Business Fibre Zones, which will help boost economic growth and productivity.
Federal Member for Bass Bridget Archer said that under the new initiative, businesses located in the Business Fibre Zone will be able to request a fibre upgrade through their retailer at no upfront cost.
"The launch of the Business Fibre Initiative will support business critical applications including cloud storage and online collaboration helping our local Launceston businesses stay competitive in the digital age," Mrs Archer said.
The initiative will offer wholesale symmetrical speeds from 10 Mbps up to 1 Gbps on request to more than 700,000 businesses in 240 Business Fibre Zones and will reduce wholesale pricing by up to 67 per cent for businesses in Zones outside metropolitan centres.
NBN Co's Business Fibre Initiative is part of a $700 million package to transform the accessibility and affordability of business-grade fibre.
More information about the Business Fibre Initiative is available at: nbnco.com.au/businessfibre
---

Media release – Madeleine Ogilvie MP, Independent Member for Clark, 23 Septebmer 2020
NBN UPGRADE – JOBS FOR CLARK
Madeleine Ogilvie MP, Independent Member for Clark, today called for more jobs to be secured in Clark as part of the delivery of the $4.5 billion upgrade of the National Broadband Network.
"In my electorate of Clark there are a number of suburbs, Sandy Bay from Manning Avenue to Taroona, a large patch from South Hobart up to Fern Tree, Lenah Valley and New Town through to Moonah from Augusta Road to Hopkins Street that currently only have access to fibre to the node. It is positive that this significant announcement will enable people to choose to upgrade to Fibre to the Home," Ms Ogilvie said.
"The COVID-19 crisis highlighted the critical importance of access to good communications. Our telecommunications sector did an amazing job to keep people connected, and deserve acknowledgement and thanks.
"This announcement provides the chance to land more jobs in Clark. I am pleased that in his response today, Minister Ferguson committed to working with me on this important issue.
"It is important we do not lose momentum from the learnings we have derived during the COVID-19 lockdown. I call on the Government to lead a deep community discussion on ensuring Tasmania continues its nation leading position on broadband access in light of the working from home experiences of this year.
"I look forward to the benefit this announcement will deliver for the residents of Clark and the growth in telco jobs across my electorate."
---

Media release – Brian Mitchell MP, Federal Labor Member for Lyons, 23 September 2020
NBN CHANGES AN ADMISSION OF LIBERAL FAILURE
Brian Mitchell MP the federal Labor MP for Lyons says Tasmanians have every right to be furious with the Morrison government over the state of the NBN.
"Today the federal Liberal government finally admitted what most Australians have known for years — that the Liberal version of the NBN is a dud," Mr Mitchell said.
"The Liberals have delivered a copper-based NBN that is two years late and billions of dollars over budget, and it's still not up to the job.
"Today they have announced they are spending another $4.5 billion to roll out more optic fibre to selected areas.
"We now have the ludicrous scenario of the Liberals ripping out copper they put in yesterday to replace it with fibre tomorrow.
"This is a monumental waste of time and money.
"Labor always said the NBN should have been based on optic fibre. It should have been done once, and done right.
"Instead we've had 7 years of old-technology copper being rolled out, with the Liberals repeatedly assuring Australians it would be good enough.
"It never was good enough and now the Liberals have been forced to admit it."
Mr Mitchell said he was awaiting details on what the changes would mean for Tasmania.
Source: Tasmanian Times https://tasmaniantimes.com/2020/09/nbn-changes/#utm_source=rss&utm_medium=rss&utm_campaign=nbn-changes