A Perth mother is giving back this festive season, organising gifts for people in need to open on Christmas morning.
It's called the "Christmas Cheer Box" campaign, a creation birthed out of "spare time" by Perth mum Renee Whitcher seven years ago.
Every year, she organises up to 1000 gift boxes for men, women and children who have fallen on hard times.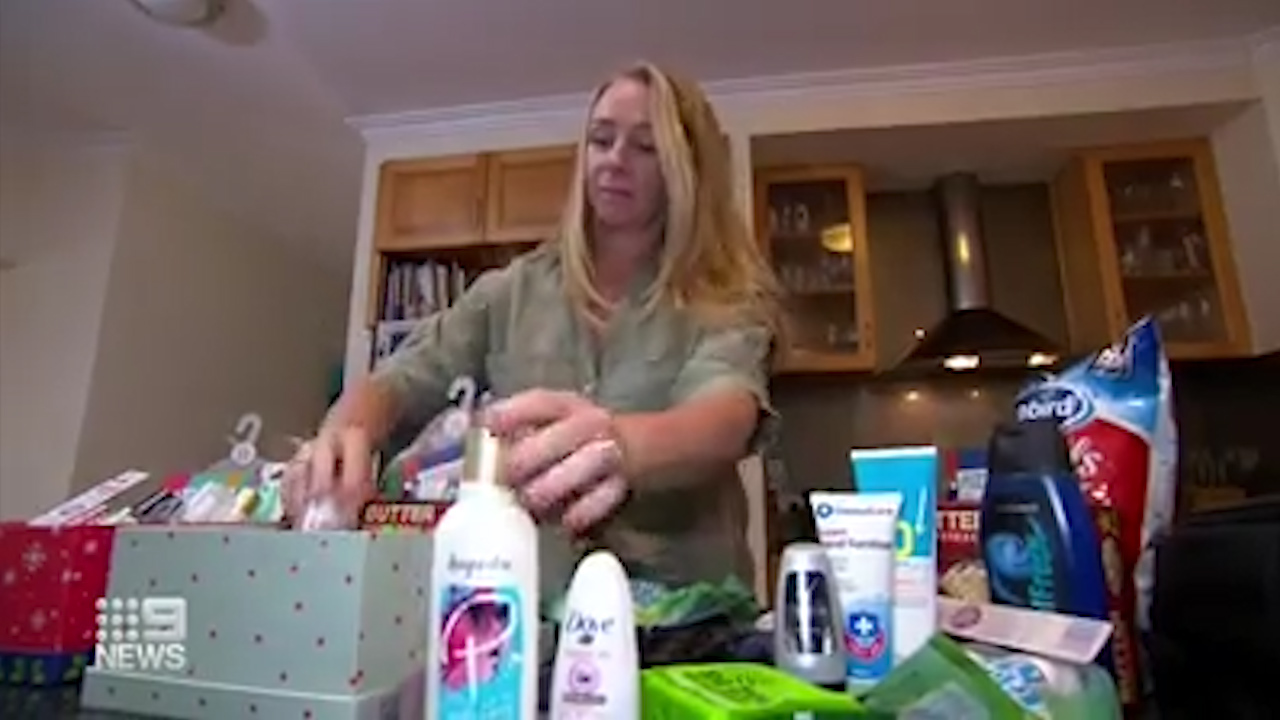 "There's so much love and care that goes into every box ... It was evident that at Christmas time there was such a need for donations," Zonta House Refuge CEO Kelda Oppermann said.
Renee is the latest winner of 9News Perth's Best of the West series, winning $5000 to go towards helping more people in need these holidays.
"It means a lot to be recognised and it definitely puts a bit of fuel back into the tank because we've been running a bit empty the last few years," she said.
The gift boxes are donated to 11 various charities, including women's and children's refuges, across Western Australia.
If you know someone who could sue help to help others, you can nominate them at 9news.com.au/bestofthewest.
Source: 9News https://www.9news.com.au/national/best-of-the-west-winner-perth-mum-recognised-for-christmas-cheer-boxes/2c5408ef-d0e9-4b67-9785-b75eb05cfa90