The NSW SES has warned residents in several areas on the outskirts of Sydney to prepare to evacuate in the morning as the deluge continues across the state
Communities on the outskirts of Sydney have been given just hours to evacuate rising floodwaters, as residents on the Mid North Coast brace for another onslaught today.
The Bureau of Meteorology is warning of further "volatile, dangerous and dynamic" conditions with millions across the state urged to stay at home where possible.
Residents along the Hawkesbury River were ordered from their homes in the early hours of this morning as the river was set to rise as high as 12 metres at North Richmond by midday.
READ MORE: NSW bride-to-be rescued from floodwaters on the Mid North Coast
The following locations have been ordered to evacuate: Pitt Town North, Pitt Town Bottoms, low-lying parts of North Richmond, Freemans Reach lowlands, the northern end of Agnes Bank, Gronos Point and Cornwallis.
Just before 2am, residents in Cornwallis and Pitt Town North bordering the Hawkesbury River were told to evacuate now or risk being cut off.
"Once floodwater reaches 7.2m the Pitt Town Evacuation Route will be cut," the NSW SES evacuation order for Pitt Town North reads.
"If you remain in the area, you may be trapped without power, water and other essential services and it may be too dangerous to rescue you."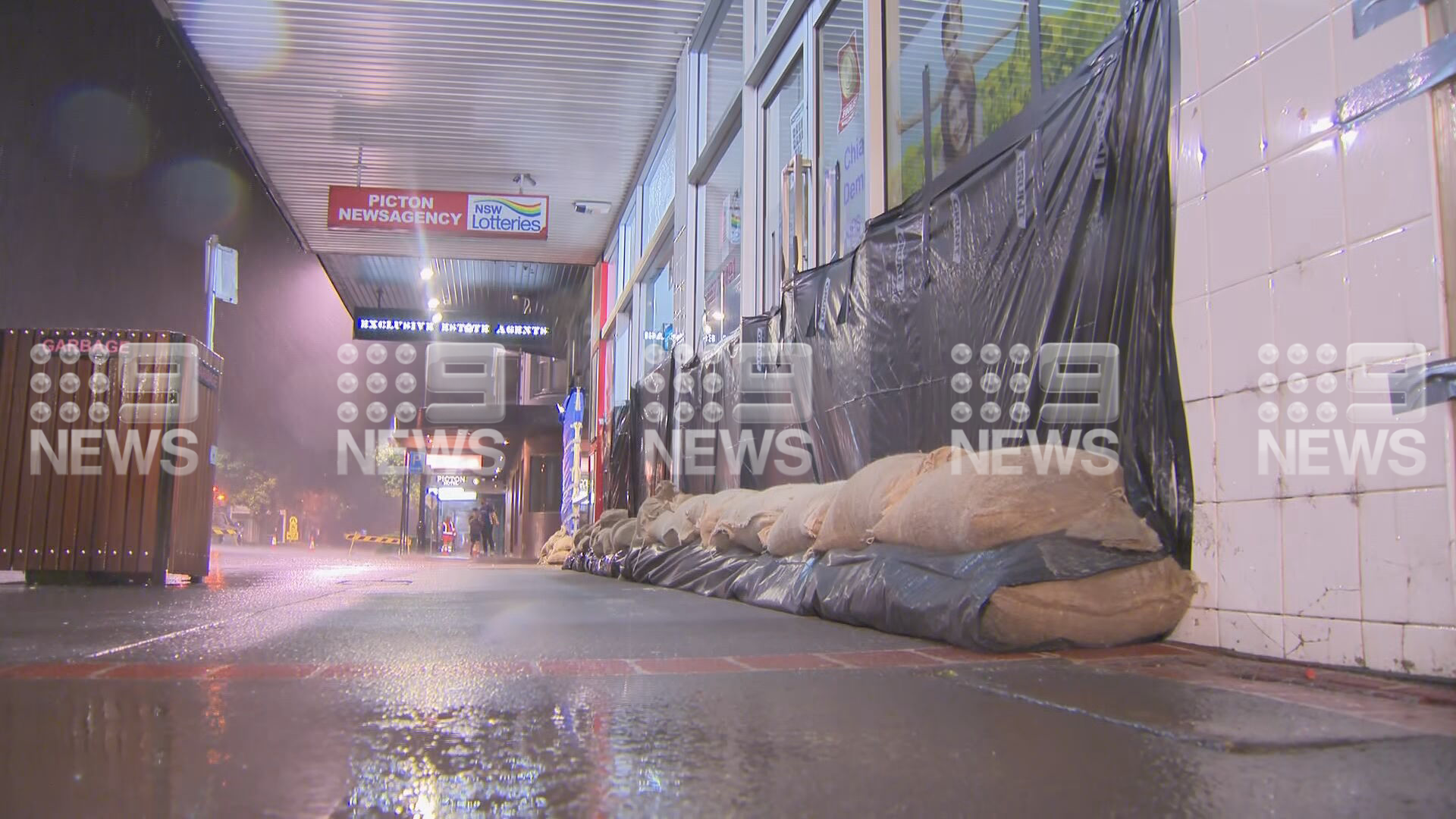 At the same time, residents in low-lying areas of North Richmond were given until 6am to leave. This includes all properties along Terrace Road from Redbank Creed to Thornham Park and Glamis Park.
Residents were told that if floodwaters reach 11.35m on the North Richmond gauge, escape routes out of the region will be cut off and the area will flood.
Those in Freemans Reach on the northern side of the Hawkesbury were told to evacuate by 9am, while those in the northern end of Agnes Banks were given until midday.
https://www.facebook.com/seshawkesbury/posts/3789454961091440
An evacuation centre has been set up in Richmond at the Richmond Club on East Market Street for evacuees unable to stay with relatives.
Numerous roads and bridges in the region have already been closed due to flooding.
The Hawkesbury River bridge on the Bells Line of Road was closed at 10.21pm last night, while Windsor Bridge was closed just after 6am this morning.
In Sydney's south-west, sandbags began lining the streets of Picton last night as the suburb was put on alert that residents may need to evacuate.
The Stonequarry Creek did not break its banks as it peaked overnight with floodwaters now dropped and residents able to remain.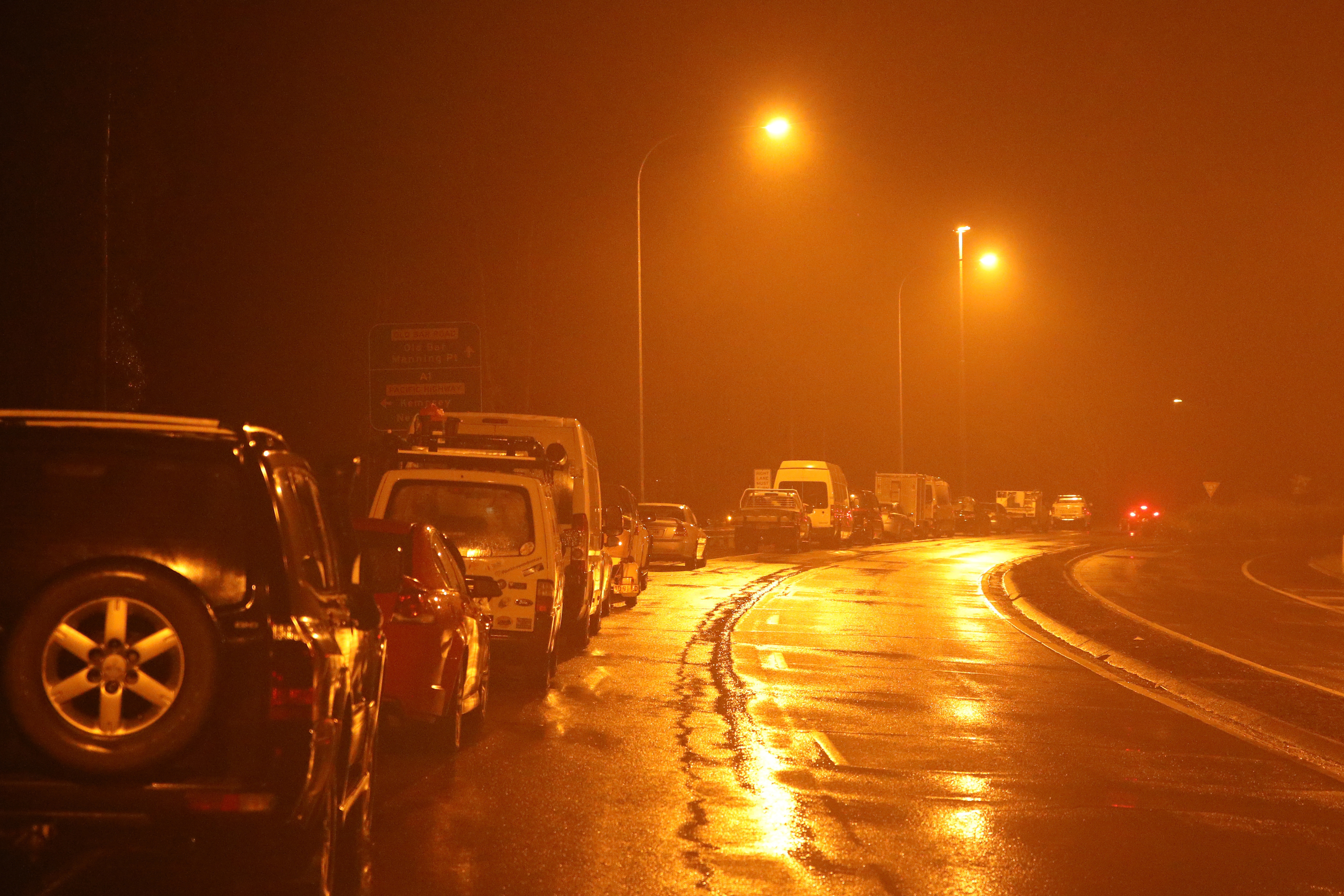 However, the community remains on alert with more rain on its way in the coming days.
Other warnings were issued at Paterson and Williams Rivers Dungog, Gloucester River at Gloucester and Manning River at Wingham, and low lying areas of North Macksville.
On the Mid North Coast, already swollen rivers are expected to rise again today amid further rainfalls.
"River levels that had started to just recede slightly will peak again later today and potentially even tomorrow as the rainfall comes back for a third hit," NSW SES Deputy Commissioner Daniel Austin told Weekend Today.
Exhuasted NSW SES crews in the region are set to be relieved by interstate crews after months of near-continuous operations.
In Kempsey, there are fears the CBD could go under as residents in low-lying areas remain isolated inside their homes.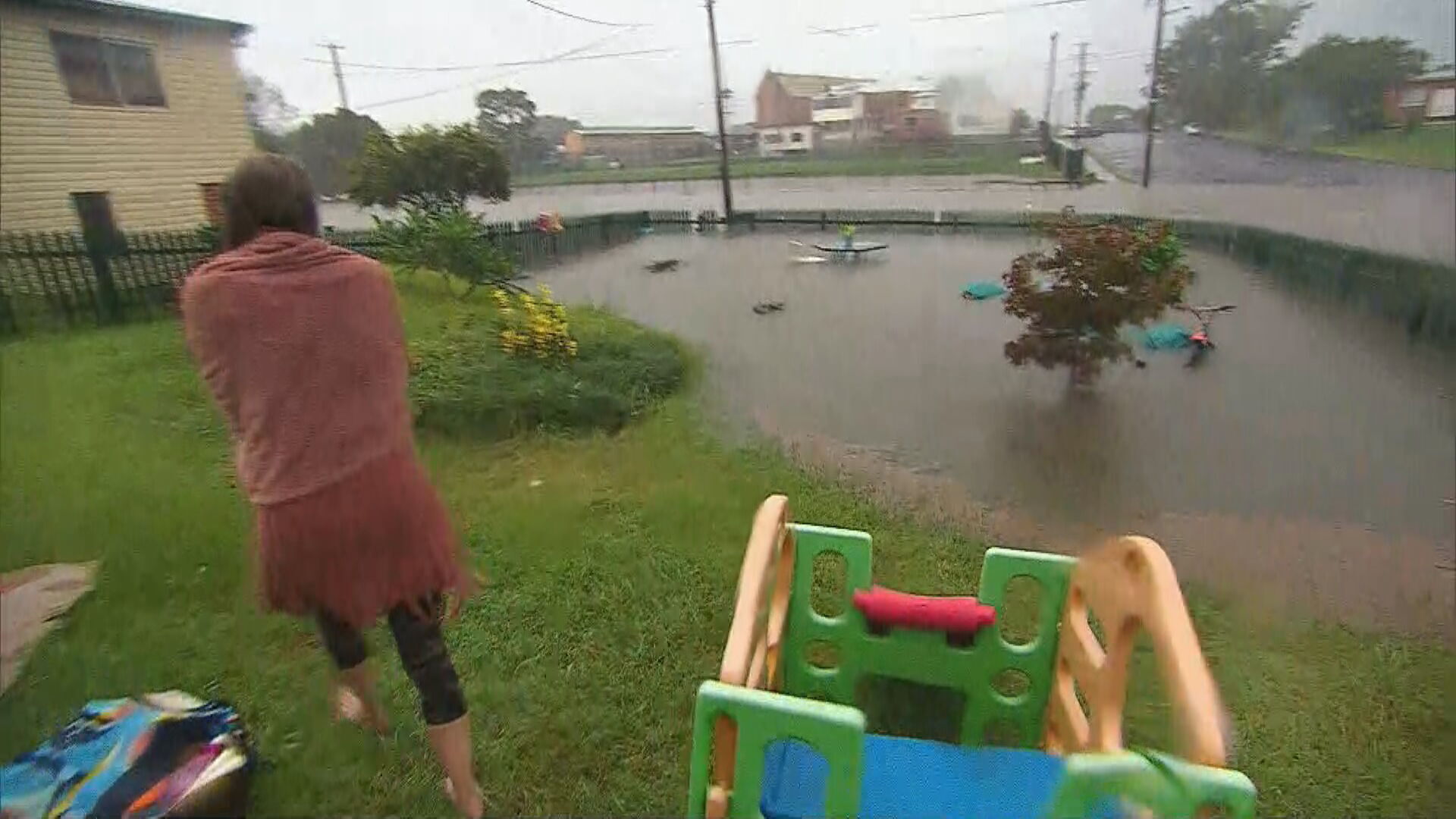 More than 100mm of rain fell on the town overnight, with further falls expected today and tomorrow.
Concerns are growing that the swollen Macleay River could burst its banks at any time, with a moderate flood warning in place.
Those who didn't get out on Friday are isolated in their homes, with all roads in and out now closed.
If the river bursts, the CBD will be flooded, causing havoc for businesses with power outages and disruptions to sewerage, phone and internet lines are likely
There is also a major flooding occurring along the Manning River at Taree on the NSW Mid North Coast.
The Manning River at Taree peaked at 5.65 metres around 2pm yesterday and around 1.30am was still sitting at 4.65 metres and falling with major flooding.
According to the Bureau of Meteorology, these levels are higher than the 1978 floods, when the river reached 5.4 metres, and the 2011 floods which reached 4.5 metres. It also comes close to the record flood level of 6.0 metres in 1929.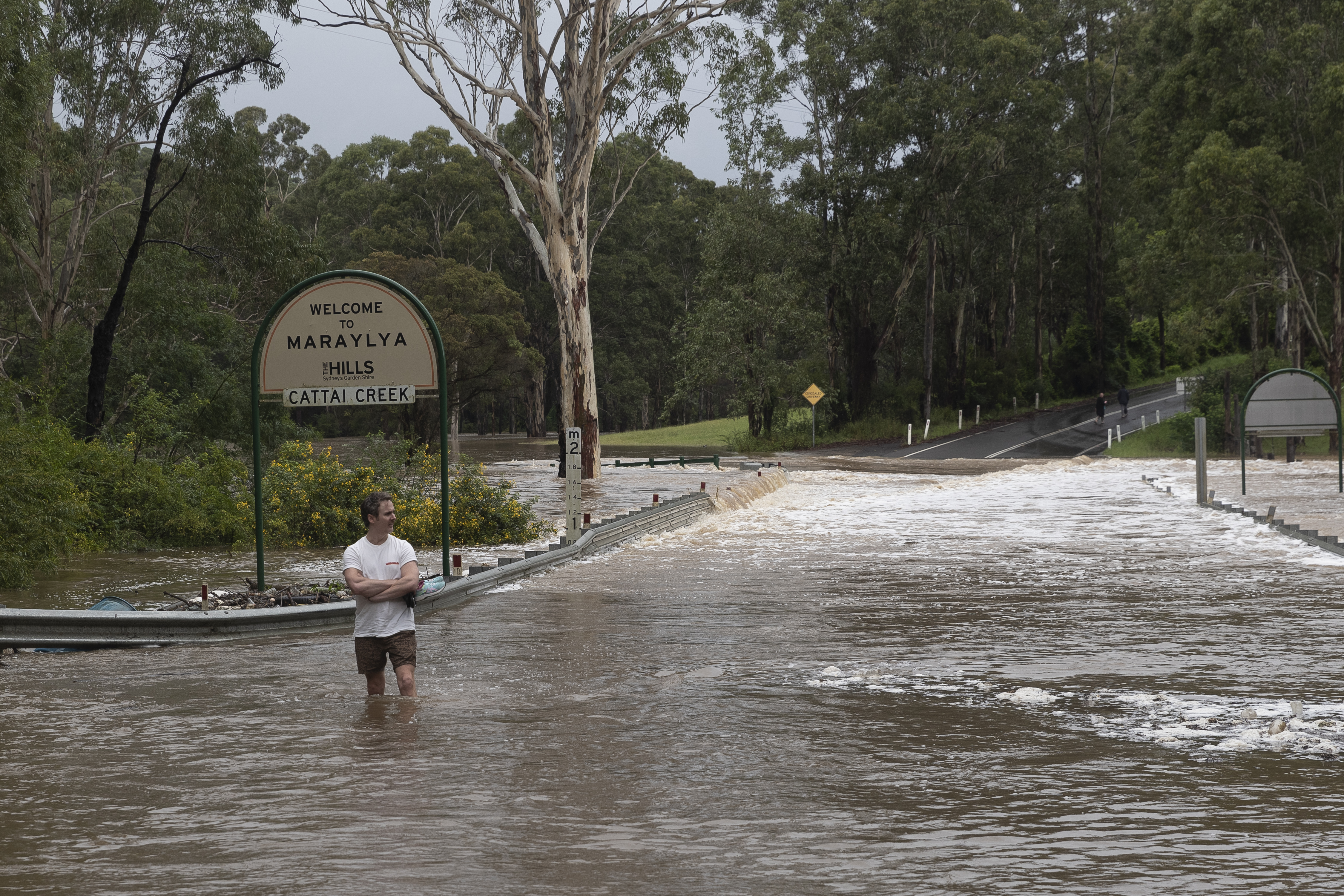 Cars lined the streets as they waited for the highway to reopen after being inundated by flood waters.
The Manning River at Wingham has fallen below the major flood level, with moderate flooding continuing. It's currently 11.73 m and falling. While the Manning River at Croki Wharf is currently at 2.91 metres and near its peak, with minor flooding.
NSW SES have received just under 3200 requests for assistance state wide since 6pm on Friday, most of those on the Mid North Coast area. They have conducted 525 flood rescues with requests increasing in Sydney Metro area.
https://twitter.com/BOM_NSW/status/1373222682976776194?ref_src=twsrc%5Etfw
Residents in Penrith and North Richmond, in Sydney's west, are currently experiencing minor flooding as the Warragamba Dam - Sydney's main water source - spills over, combined with rising levels in the Upper Nepean River and Grose River.
The dam registered 157mm of rainfall in the 24 hours to 9am today, lifting its four-day total to 254mm - the heaviest rain it has seen in over a year.
The last significant spill from Warragamba was in August 1990.
Justin Robinson, Flood Operations Manager at the BOM, said yesterday flooding levels near the Nepean and Hawkesbury Rivers could be similar to the major event which occurred in February 2020.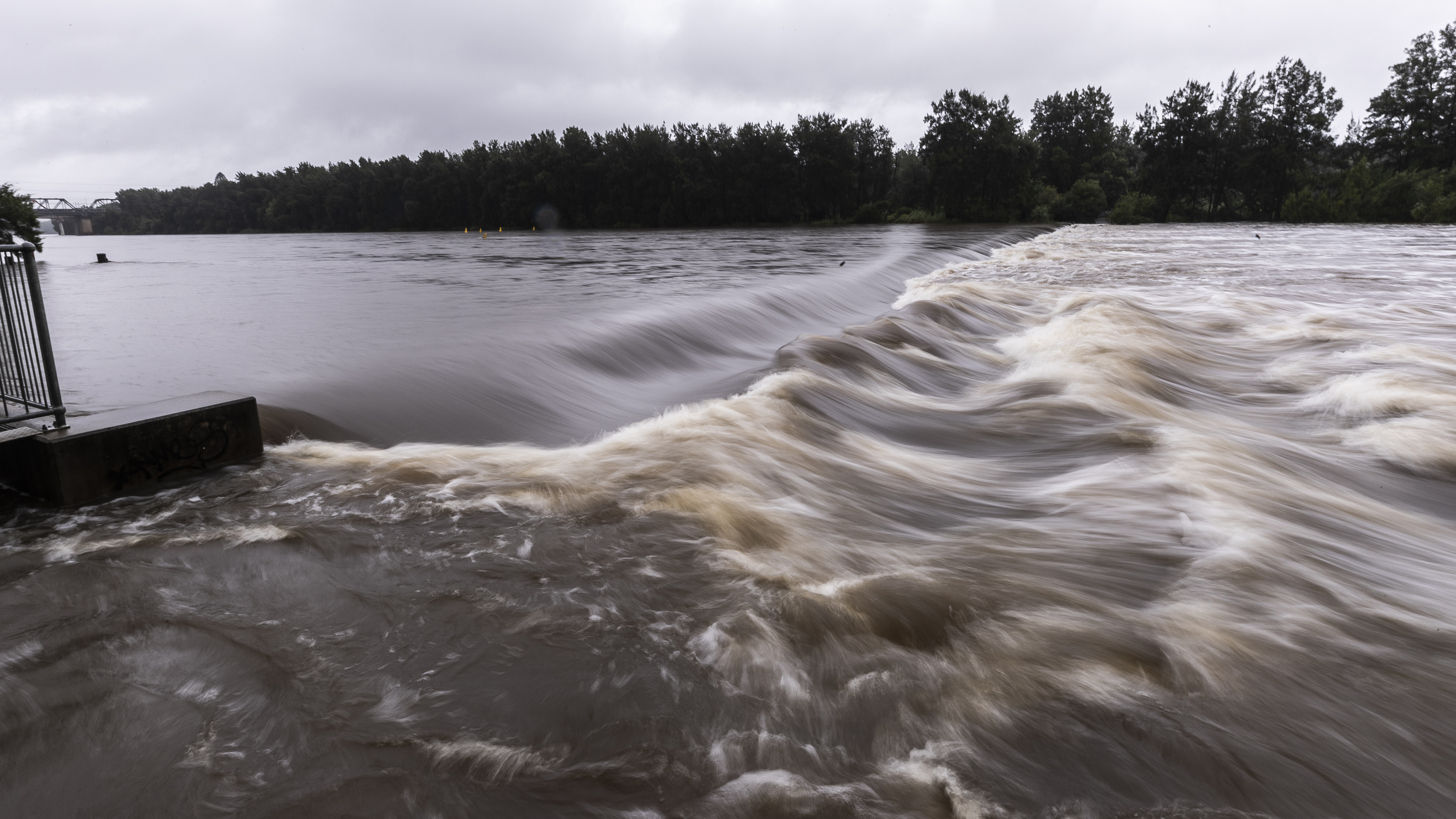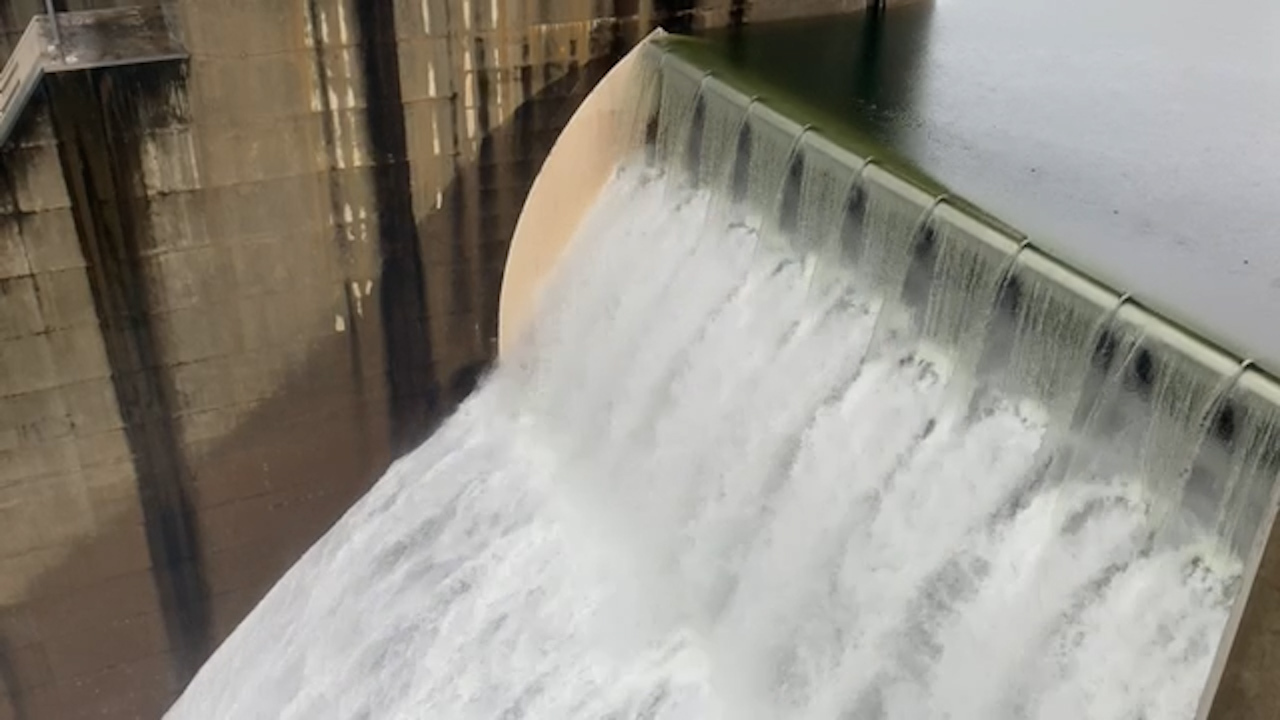 "(We are) expecting the levels to be similar to the February 2020 event and usually we'll see Penrith peak first and you go downstream to North Richmond and then Sackville and lower Portland," he said.
"So, expecting the initial rivers to peak Saturday night into Sunday, and maybe lower Portland might start peaking into Monday."
Dams such as Nepean, Cataract, Cordeaux and Avon are also expected to reach capacity and begin spilling.
Source: 9News https://www.9news.com.au/national/weather-news-nsw-sydney-flooding-ses-evacuations-forecast/b8e69030-1aee-4bb1-998a-dddd599657c8