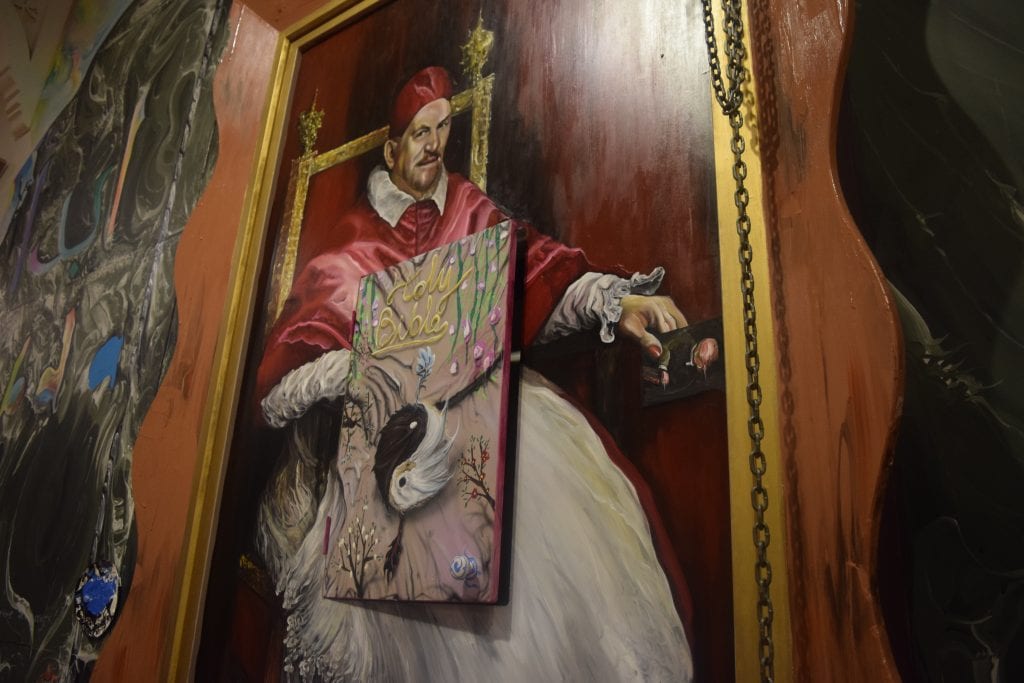 In this collaborative review, Tasmanian Times takes a deeper look into the meaning of the MONA FOMA performances on display last weekend. Paul Kelly, Ludovico Einaudi, Ubu, Stockhausen, Pavel Kohout, and some courageous performances at the Festival Hub, have all provoked pause for reflection. Paul Kelly: Thirteen ways to look at birds Paul Kelly is […]
The post MONA FOMA Reviews appeared first on Tasmanian Times.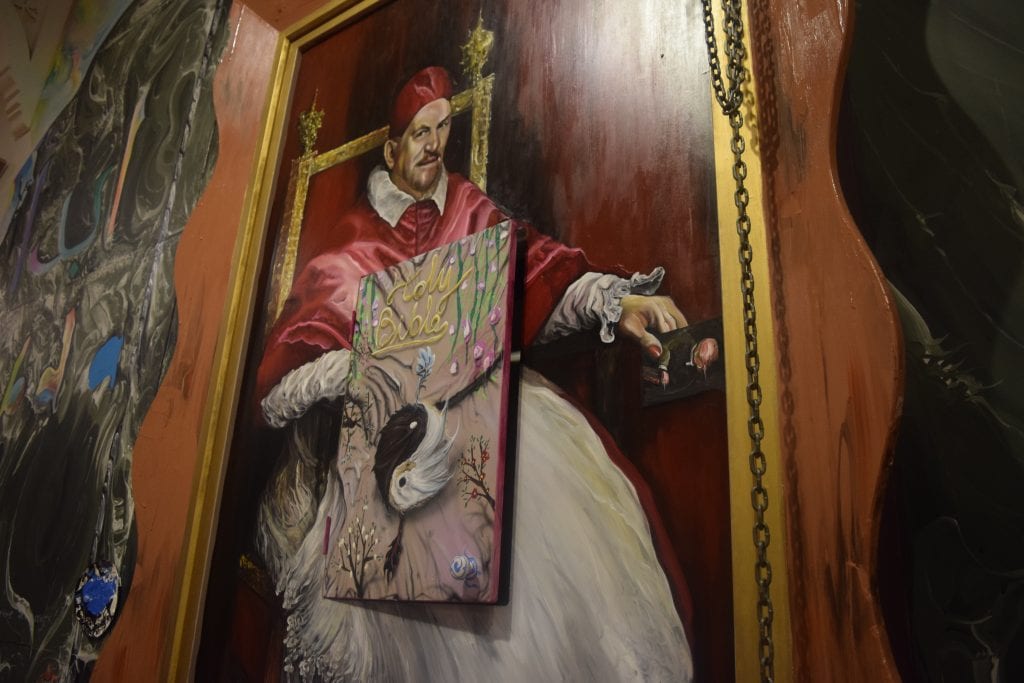 In this collaborative review, Tasmanian Times takes a deeper look into the meaning of the MONA FOMA performances on display last weekend. Paul Kelly, Ludovico Einaudi, Ubu, Stockhausen, Pavel Kohout, and some courageous performances at the Festival Hub, have all provoked pause for reflection.
---
Paul Kelly: Thirteen ways to look at birds
Paul Kelly is always popular with northern Tasmanian audiences so it was no surprise his show Thirteen Ways to Look at Birds, was a sell-out performance, (I've never seen the theatre so full) – but although many people may have been uncertain about what was in store this time, it was immediately apparent the show was a departure from the typical singer-songwriter concert.  The lyrics were transformed from poems about birds, and were written by the likes of Thomas Hardy, W. B. Yeats, Gwen Harwood, Gerald Manley Hopkins, and A. D. Hope, among others. The collaboration was the brainchild of pianist Anna Goldsworthy, a mutual friend of Kelly's and guitarist/percussionist, James Ledger, developing the concept over two years.
"Birds have fascinated poets for centuries, not just for their song and flight but as symbols: of hope, freedom, love, communication, peace, luck – good and bad – and migration. And what better way to honour them than by sending songs out into the air?" said Kelly.
Kelly's acoustic guitar contribution was mostly secondary to the music played by Goldsworthy, violinist Helen Ayres, cellist Tim Nankervis, and vocalist, percussion virtuoso, glockenspiel and banjo aficionado, Alice Keath. The amazing sounds these musicians conjured from their instruments were nothing short of extraordinary, but unfortunately they did sometimes overwhelm the narration, leading to a partial loss of meaning and context of the poetic-musical compilation. This performance was truly stunning, original, and imaginative that certainly succeeded in transforming the birdsong soundscapes for a captivated audience.
Ludovico Einaudi: Seven Days Walking
Einaudi's Sunday afternoon performance at the Princess Theatre, was magical. It was also a sell-out, so whilst I was not completely familiar with the man and his meditative music, despite being 'the most streamed classical artist in the world, and one of the best composers in the world today – as well as, almost certainly, the most loved.'
Seven Days Walking was inspired by walking a similar route in heavy snow during the European winter of 2018. As he walked, Einaudi began to notice subtle differences in the landscape, the skies, the mountains, and the natural world generally. As he began to muse on our relationship with a changing environment, he conceived the idea of creating slightly different variations on the same theme.
Descriptions by attendees, included: 'mesmerising', 'soothing', 'relaxing', 'peaceful', and 'moving'. I certainly responded to Einaudi's music with a rollercoaster of emotions that ranged from sorrow and anger, through to hope, optimism, playfulness and joy. The piano was always the focus, and the addition of cellist Redi Hasa and violinist/viola player Federico Mecozzi definitely added interest, dimension and depth to each of the seven pieces that were played. Whilst the supporting instrumentalists were scarcely acknowledged, there was no doubt their talent was appreciated by the audience, since the applause was loud and long with all musicians received a well-deserved standing ovation.
"I would see a light, an animal, a house, a person, something I hadn't seen before, and I thought this was very similar to the creative process; the times when you search, the times when you feel lost, and those when you suddenly discover something. So the same musical route, in several slightly different versions." – by Anne Layton-Bennett
Stockhausen
This was a celebration to remind us that the mad erratic king of the German avant-garde visited and put on a concert in Tasmania 50 years ago. Apparently (and not surprisingly given Tasmania as a cultural backwater par excellence) he had nothing good to say whatsoever about Tasmania, and no doubt, apart from the selected guests and academic entourage, the regular concert goers had very few good things to say about Stockhausen.
I wonder if Stockhausen, following on from Cornelius Cardew's swipe that Stockhausen serves imperialism, would indeed think, that apart from their boorish anti-cultural stupidity, that the Ubus with their idea for a shiny digital smooth people, in a shiny new modern building overlooking the romantic vista of the gorge, would indeed actual approve of the Ubus' noxious plans of development. For the first time, I suspect Cardew may be right.
But it's 2020 at Mona Foma, and the Albert hall is full with Melbournians and their appetite for the strange and beautiful, so I think this time those 70 or so viewers, sprawled out on beanbags, rather than rickety hard seats from 1970, rather enjoyed the spatialised sound, the radical collision of oscillating harmonics, the penultimate piece being an instruction piece to listen and respond to the vibration of the cosmos, played with a quartet of musicians that included the leather and metal sound sculptures by the late Tasmanian artist Garry Greenwood.
 Pavel Kohout
The Launceston Baptist church hosted  a bunch of music pre-dating microphones and amplification, music made for the church for the glory of god, music made to be played on church organs, a kind a massive multi-phonic horn of deliverance. The Czech musician, Pavel Kohout, played the works of the apex of the religious cannon, Johann Sebastian Bach, as well as a bunch of little known historical figures.
The listener is invited to consider that Stockhausen came out of this cosmic German tradition of expanding the spiritual universe thru sonic overload. In Bach, the notes, though running concurrently – the deep booming basses as well as the middle and highest register – are discernible as a clusters of melodies that rise and fall, and as single notes that follow another to create a steady built narrative. In Stockhausen, it's as though those notes have been blasted into pieces, tweaked and ramped thru successive oscillations that all that is left of melodic narrative has been atomised, smashed into particles and flung thru the windows of time.
The joy of a festival like MONA  FOMA is precisely this melding of the old and new, a place to make connections with time, history, and hopefully make connections with place along the way.
Festival Hub
At the festival hub, much of the effects of the main stage acts were like becoming a lizard basking in mid-summer – it feels good, being soaked in all that heat, but it leaves you dazed and confused, vacant and unsurprised.
The exceptions were Ann O'Aro whose tender and tough decolonising upbeat music, borrowing from hip-hop, gypsy and bunch of stuff felt affirmative in all the best ways.
William Barton on didgeridoo and violinist Veronique Serret and Aunty Delmae Barton whose emotive sound lexicon reverberated both ancient story, & a transformation of trauma into a voice that conjures the ability for the land to speak, a haunting kind of dwelling, and spirit revivifying ability.
Other instrumentation was less successful and still had not properly contended with the colonising tendencies of certain types of musical forms, which also came thru in the music of Jeremy Dutcher, playing that colonising instrument par excellence, the grand piano, where people's lands were dispossessed, making way for a grand opera in order to house the grandest of instruments and for its equal temperament to be a symbol that enlightenment had finally arrived in these empty lands.
Perhaps the smallest gestures were the most beautiful; Akio Suzuki tapping two small stones together with total attention to presence, the tap lighter, then quicker, than harder, then slower, perfectly attuned to an inner rhythm whose outward manifestation was being perfectly felt and enunciated in an space empty of all amplification technologies but rich in intent and thingness. Dasein. Playful and possessing childlike attention, but filtered thru a lifetime of minimal precision and near sublime attention making.
I leave the most impressive act to last, a marathon effort of pushing the limits of physical and creative endurance. O3 and Aviva Endean, the acoustic improvising quartet who played for 5 hours straight. I can't even begin to describe how deep this music went, but if you were there at the festival, and you missed it, you really missed out. – by Kim Kerze
Ubu
The stage was set against the magnificent backdrop of the Cataract Gorge was filling up with Lonnie's / Launie's / Lawnie's expectant families here for Ubu the musical, Ubu the subversive pantomime.
The play, originally a shock to the system for Parisians for ridiculously satirising works of 'Shakespeare', including Macbeth, Hamlet, Richard III, & the Winter's Tale, was reimagined and adapted for the Tasmanian context. Fortunately, unlike the French premiere in 1896, it did not open and close in the same night following riots.
Ubu, the early 20th century play by Alfred Jerry, given a total makeover, full of ribald jokes, and rivalry of the north/south divide, jokes about Mona, and how the beasties were only invited out to see this thoroughly adult play, so their parents could sip on some of David Walsh's Chardonnay.  The giant figures, the theatrical elements and the chocolate coins thrown to children part way through the play kept the kids distracted from the overtly crude, violent, and radical political aspects of the performance.
Highlights
As Ubu becomes the 'King of Tasmania', the connection for locals established some aspect of realism, drawing the audience in. Pa Ubu and Ma Ubu were ruthless leaders without any compassion.
The comical aspects were very well done with great thought was put into the dialogue, highlights included:
"Humans will do anything for a free piece of ham on a toothpick"
"It's not a funeral; you're allowed to clap! Put your hands together for the free party food."
"I have a vision of peace, which does not depend on selling our resources off to the highest bidder!"
*The songs – 'Boo Hoo Baby boomers', 'Long Live War' &'Because Men'
*With some quality insults and sarcastic verbal abuse thrown in for character development:
"Dreadfully old puss tart" & "You old warthog" – Pa Ubu and Ma Ubu exchange 'kindness'.
"Waa waaa, don't pull the world vision card you selfish young millennial. You wouldn't know sacrifice if it hit you in the trust fund."
"I love the way that your armpits smell like the bin," Pa Ubu to Ma Ubu, in Oh My Darling
"Madam, I'd like to cut you into tiny pieces and roast you on one of those little party skewers and then lick BBQ sauce of your foul face,"  Pa Ubu to Ma Ubu.
"You pig-headed, dirty-minded, foul-faced, cheese-smelling, snot-covered, piece of udder –fed-bacon-loving stuffed badger" – Pythonesque rant from Macnure to King Ubu.
*Then the not-so-subtle digs at Tasmanian demographics:
"There's been great progress made in the south, just look at all those funky coffee shops, who are employing people, to make COFFEE! For people!"
"What's your income, fool?" "3 million dollars." "Guilty! Down the hatch!" King Ubu slaughters a Sandy Bay resident, and proceeds to steal Tasmanian children's Christmas presents.
"I'm going to go get my own army from to Hobart and come back and sling you out of Tasmania like a pack of discounted sausages. Sharon, get me the Glenorchy army." Macnure phone message to King Ubu, betrays him by going to muster his own army from the 'inbred town from the south'.
"I am Prince Prince Bougrelas [boh-guh-luss], winner of best and fairest at Queenstown AFL under 14 grand-finals, twice bronze medallist at Launceston little athletics and active member of the Beaconsfield angling club, where I once caught a very big trout with the help of my dad and as rightful heir to the throne of Tasmania, I order you to kneel!" Prince Bougrelas to Macnure.
"Don't listen (south army), the north is the reason you're still dirt poor. They have all the agricultural and mining interests. All you've got is a bloody ugly museum. And once that Walsh guy gets busted for tax evasion… again –  you can bet your bottom dollar that it will be back to convict prices in the south." says Macnure.
Eventually, Prince Bougrelas fights the Ubus and wins, in a traditional hero narrative, but the Ubus, despite being 'defeated' carry on in the same ignorant mindset to the next potential neo-colonial outpost – as they escape to New Zealand for gas to frack, via Tuvalu.
Teddy: "Pa Ubu, its Connie – you could become a good person, you could start ethically investing, organic farming, sustainable architecture, experimental arts?"
PU: "Teddy is talking, what is Teddy saying to Pa??"
Teddy: "You must listen – you can unite the world, end world hunger, get world peace!"
PU: "Teddy talking? Teddy saying I must be a goody-goody person. What would teddy know? Teddy is a teddy!"
Pa Ubu then goes on a rant and proceeds to bash Teddy. Then Pa Ubu says sorry and pretends to be nice giving Teddy a kiss.
PU: "Tell me the thing I like; tell me I am the big one."
Analysis
At the heart of this revamped play, Is the idea of value – is Tasmania for nothing more than resource extraction and the tourist dollar? or will we value Tasmania for its intrinsic beauty, one in which the indigenous people knew full well, and paid the heaviest of prices for resisting settler colonialism.
Into this place of Tasmania with its vast contradictions of beauty and horror step Ma and Pa Ubu, their sights on turning the gorge into a shiny new piece of real estate, a kind of Mt Wellington Cable Car deal on speed. For the Ubus, the 'transformation' of the gorge into a private asset is as good as done, why would there be any opposition, and if there is, mutter the Ubus, they will wipe them out, these tiny insignificant locals, just like the 'good old days' in the age of settlement.
The Ubus, with their scatological and bawdy humour, their threats and displays of violence at every opportunity, are a testament to what power looks like.
Absolute power is narcissistic self-importance and a corrosion of the soul, where the only thing left to fill the void is constant gluttony, dining on salmon & fine cheeses while everything fine of the soul is left to rot. In short, it stinks.
They stink, and their stink lingers long after, the fight is fought, and the young souls of Tasmania, with their hopes and dreams of a better tomorrow manage to wrestle some kind of comprised future back from the brink of neo-liberal colonial opportunism.
And thus, the subversive musical comes to a close, and the fanfare of trumpets and cellos and thudding bass riffs wind down, and the gorge is bathed in a neon-blue wash of colour and the audience seep out of the gorge and up the hill, entertained, but perhaps also challenged in however many ways.
The play was a festival highlight, not only because it was free for the community, but the combination of a scenic location, costumes; perfect weather over the 3 nights, atmosphere of a packed amphitheatre, the Tasmanian context with its political undertones and themes; they all did the original justice. The only thing missing was a riot. Better luck next time, Brian!
---
This year's MONA FOMA review was a collaboration from local contributors.
Anne Layton-Bennett is a writer and long-time contributor to Tasmanian Times. She continues to serve the Tamar region in various ways, including on the board of the Tamar Valley Writers Festival.
Kim Kerze is a thinker, writer, & artist, who oscillates between Tasmania and beyond.
 The Ubu Review had additional support from Tasmanian Times.
MORE: TT wrap of MONA FOMA.
The post MONA FOMA Reviews appeared first on Tasmanian Times.
Source: Tasmanian Times https://tasmaniantimes.com/2020/01/review-mona-foma/#utm_source=rss&utm_medium=rss&utm_campaign=review-mona-foma