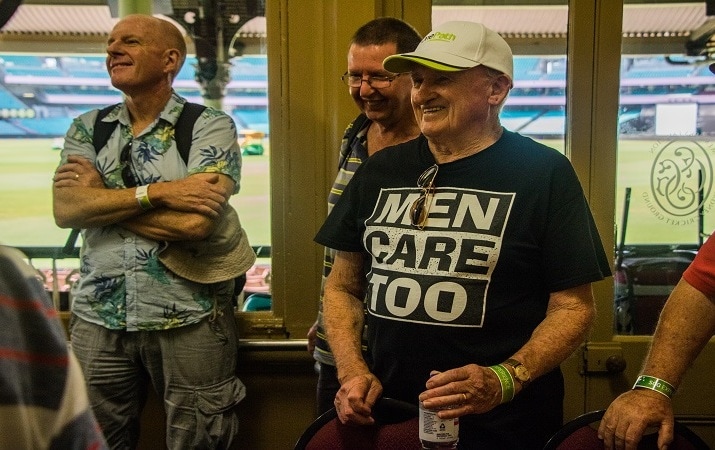 Carers group Men Care Too is encouraging all men to be informed, get connected and stay active.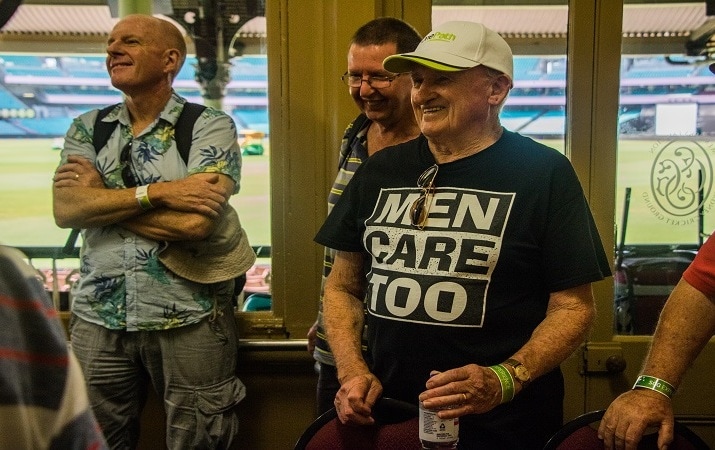 Men Care Too is a grassroots community group based at Ulverstone in Tasmania's north-west, which is primarily aimed at sharing news and information relevant for all men with a particular focus on blokes in unpaid, informal caring roles.
Nurture and caring responsibilities are generally seen as feminine roles within families and the wider community yet around 1 in 6 or almost 38,000 Tasmanian men provide unpaid, informal care and support to a family member or friend who lives with an illness, disability or age-related health challenges.
Men Care Too founder Greg Smith has been in a caring role for around twenty years although it was only in recent years he recognised the need to pay more attention to his own health and wellbeing.
"When someone you love is unwell or needs some help it is only natural to shift all your focus onto making sure they are well looked after," he explained. "For many carers, myself included, that often means we let our own health slide."
He said the typical Aussie male is often portrayed throughout media and popular culture as emotionally strong, able to overcome adversity, and successful in his pursuits.
"Whilst at times these are good qualities, trying to live up to them at all times can place unnecessary pressure on men who are generally less likely to ask for help when things get a bit tough to manage on their own."
Men Care Too was designed to highlight the stories of men in caring roles along with sharing information, resources and strategies that encourage all men to pay attention to their physical, social and mental health.
Greg said that "Connecting with other people, volunteering and challenging myself to step outside my comfort zone has helped me redefine a purpose and a combination of those things help keep me on track in difficult times."
During times of stress, having a supportive and reliable social network can help reduce isolation and encourage important and vital conversations.  Men Care Too encourages all men to be informed, get connected and stay active.
Men Care Too produce a weekly email (MCT Monday) and a quarterly newsletter (MCT Matters) complimented by a website along with regular social media updates.
In adjusting to the recent changes, Men Care Too launched an 'Online Blokes Club' where men from all over the country are invited to check in via zoom to join the conversation around a particular topic.  Discussions so far have been around mates, perspective and focus to name a few and have generally been positive, offering men a chance to share and listen without any judgement from others.
In partnership with national men's mental health charity Mr Perfect, Men Care Too also host a free men's BBQ on the first Sunday of each month (restarting 5 July) at Bicentennial Park in Ulverstone.  All men are welcome to attend the informal catch up for local blokes which is "much like a backyard BBQ with your mates, but in public" said Greg.
Men Care Too works on events throughout the year such as Men's Health Week in June, RUOK? Day in September, Carers Week during October and International Men's Day in November.
For more information about the Men Care Too 'Online Blokes Club', upcoming Mr Perfect BBQs and other news visit www.mencaretoo.org or contact Greg on 0400 604 231.
Men Care Too
Source: Tasmanian Times https://tasmaniantimes.com/2020/05/mencaretoo/#utm_source=rss&utm_medium=rss&utm_campaign=mencaretoo