Upset by mask shortages in Australian hospitals, Cynane Branov is putting her sewing skills to use during the COVID-19 pandemic.
Just after 7am, it starts up.
The whirr of a busy sewing machine begins to float through the Branov house in Preston, in Melbourne's north.
Schoolgirl Cynane Branov, aged 11, might be waking her parents and siblings up, but it's for the most admirable of causes.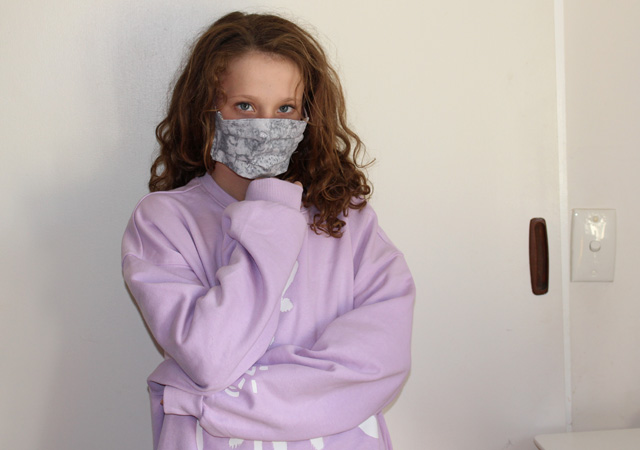 Upset by news some Australian hospitals were running low on face masks, Cynane decided to put her deft sewing skills to use during the COVID-19 pandemic.
Following patterns off the internet, Cynane can whip up a two-layer protective mask with an elasticated band in 10 minutes.
She's now about to send a first small consignment of masks across the Nullarbor to Perth.
Cynane said that parcel is for the Perth surgeon who last week told nine.com.au how some WA doctors were inside operating rooms with no masks, because of shortages.
The Year 6 student has also made a run of masks for kids in The Royal Children's Hospital, in Melbourne.
All the doctors and nurses working on Australia's frontlines have given her "a lot of hope" and so she wanted to give them a boost, Cynane said.
"She is super keen," Maria Tomasetig, Cynane's mother, said.
"She's always been a person who has helped others."
Have you got a feel-good coronavirus news story? Email msaunoko@nine.com.au
Ms Tomasetig said making the masks had been a great time-filler for Cynane, who can't go to school because of the shutdown across Victoria.
"We know they're not surgically graded masks … but it makes her feel like she is helping," Ms Tomasetig said.
"We're just using old fabrics from other sewing projects over the years."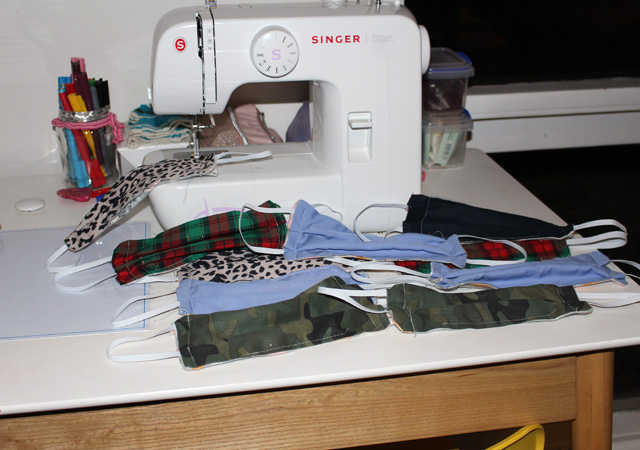 Cynane was "a little bit sad" about not being able to hang out with friends at school, and no more sleepovers and family get-togethers, but she was upbeat about the future.
"I'm not really scared of [coronavirus], if I stay protected and don't go outside too much," she said.
Cynane got her sewing machine two years ago, after her dad, Peter Branov, suggested it as a birthday present.
"Before that I just used to hand sew with a needle and thread."
FOLLOW: Mark Saunokonoko at Twitter
Source: 9News https://www.9news.com.au/national/coronavirus-melbourne-schoolgirl-sewing-face-masks-for-hospitals-and-doctors/00686e3b-b71a-4e5d-98f6-5757bb6ef5b4