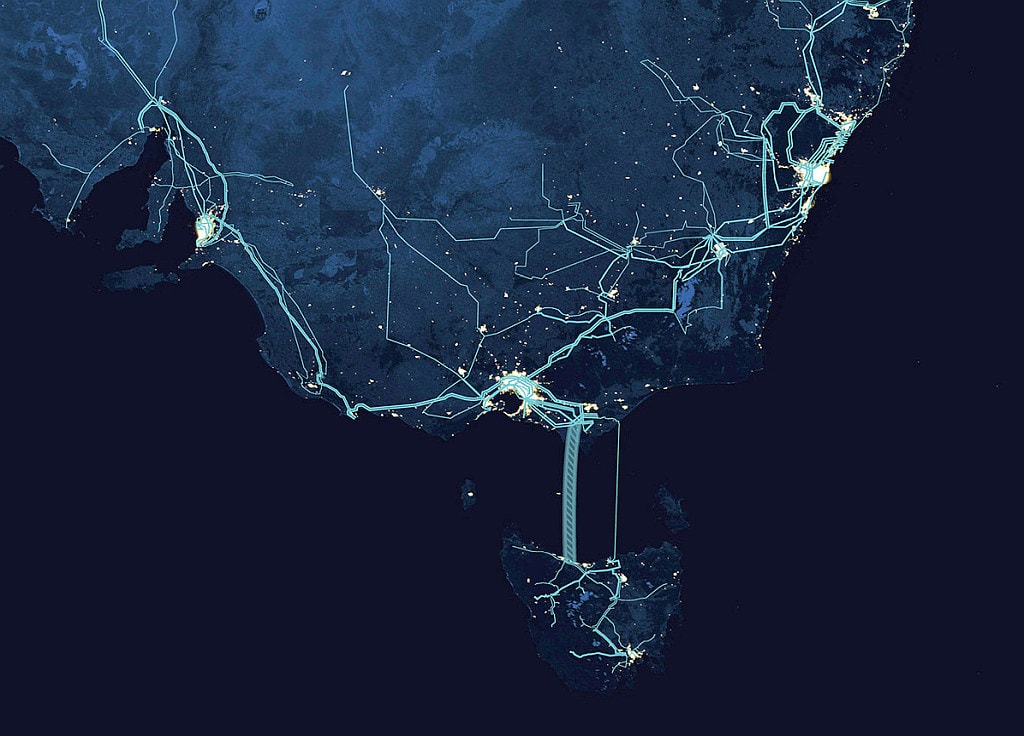 A second energy cable to the mainland – the Marinus Link project – is set to benefit from the federal government infrastructure forcus announced today. It is attempting to drive a jobs recovery from the coronavirus downturn through large project spending.
Prime Minister Scott Morrison on Monday announced the proposed Marinus Link cable between Tasmania and Victoria was one of fifteen key projects about to be fast tracked. Assessment and approval periods are projected to drop from an average of 3.5 years to 21 months.
He estimated these projects would create more than 66,000 jobs nationally, and would bring employment 'to the market' earlier. They include an inland rail link between Brisbane and Melbourne, and the expansion of the Olympic Dam mine in South Australia.
There was also an announcement of about $500 million for road projects and $1 billion for 'shovel-ready' small infrastructure projects.
Morrison said the pandemic had caused the greatest economic shock since the Great Depression, 'a health and economic crisis'.
"We are saving lives and we are saving livelihoods," he said. "We've managed to (do) better than our peers, and even our hopes."
He said economic recovery was now the main focus of the national cabinet. Morrison claimed JobKeeper and JobSeeker helped with consumer confidence back in March and that spending data shows this is being increasingly translated into increased retail sales.
Labor Leader Anthony Albanese accused the government of being complacent on building a stronger economy since last year's federal election. "We were calling for things like an infrastructure bring forward," he said. "We were calling for increased policy that would drive business investment. We were calling for an energy policy which would drive the certainty that was required."
Source: Tasmanian Times https://tasmaniantimes.com/2020/06/marinus-link-benefit-infrastructure-focus/#utm_source=rss&utm_medium=rss&utm_campaign=marinus-link-benefit-infrastructure-focus