One man has been killed and two hospitalised after a shooting at Geelong earlier today.
One man has been killed and two men hospitalised after a shooting at Geelong today in what police believe was a targeted attack.
Police said there was a shooting on the Princes Highway near Harpur Road in suburb of Corio at about 6am.
A man, aged in his 40s, died at the scene from gunshot wounds while two other men were hospitalised with minor injuries they suffered in the crash.
READ MORE: Family of missing Victorian teenagers say photo released by police 'not them'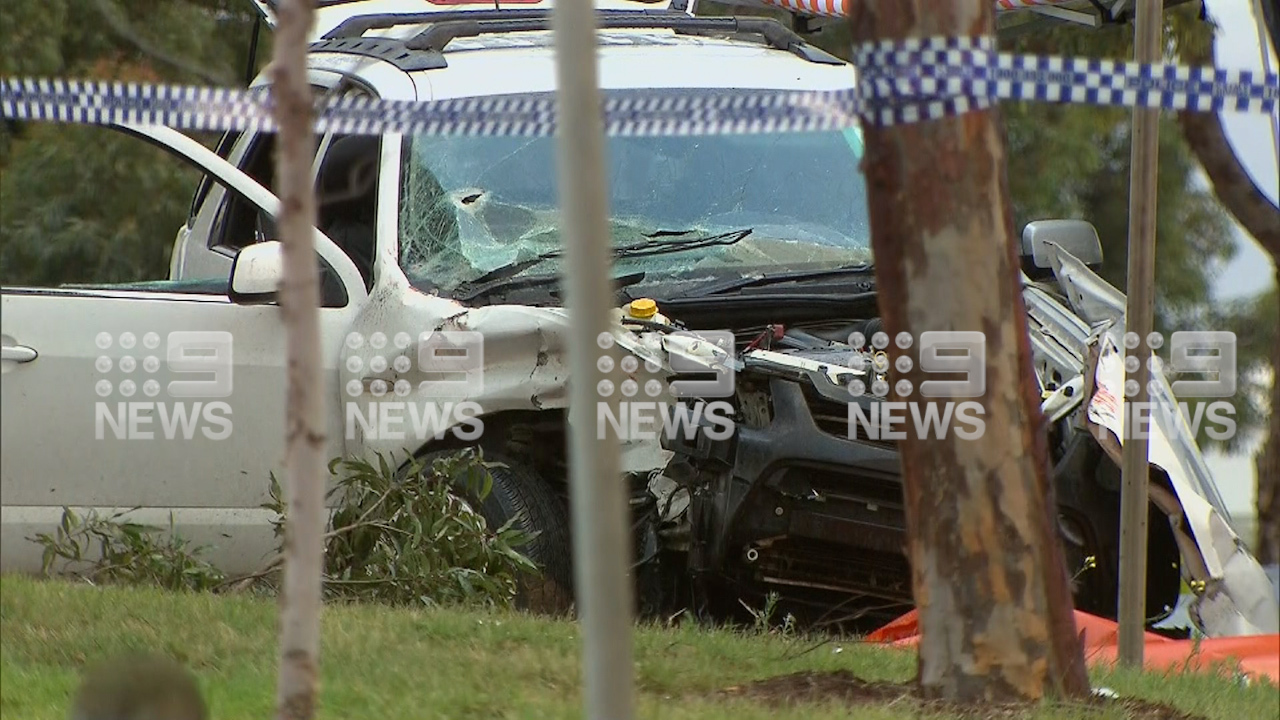 Detectives believe that three men in a silver station wagon were travelling east along Harpur Road when they turned onto a service road to enter the highway.
While they were doing this, the station wagon was struck by a Melbourne-bound truck causing extensive damage.
Witnesses have told police that the occupant of a different vehicle, which was following the station wagon from Harpur Road, approached the damaged vehicle.
Shots were then fired at the occupants before the gunman fled.
The truck driver was not injured.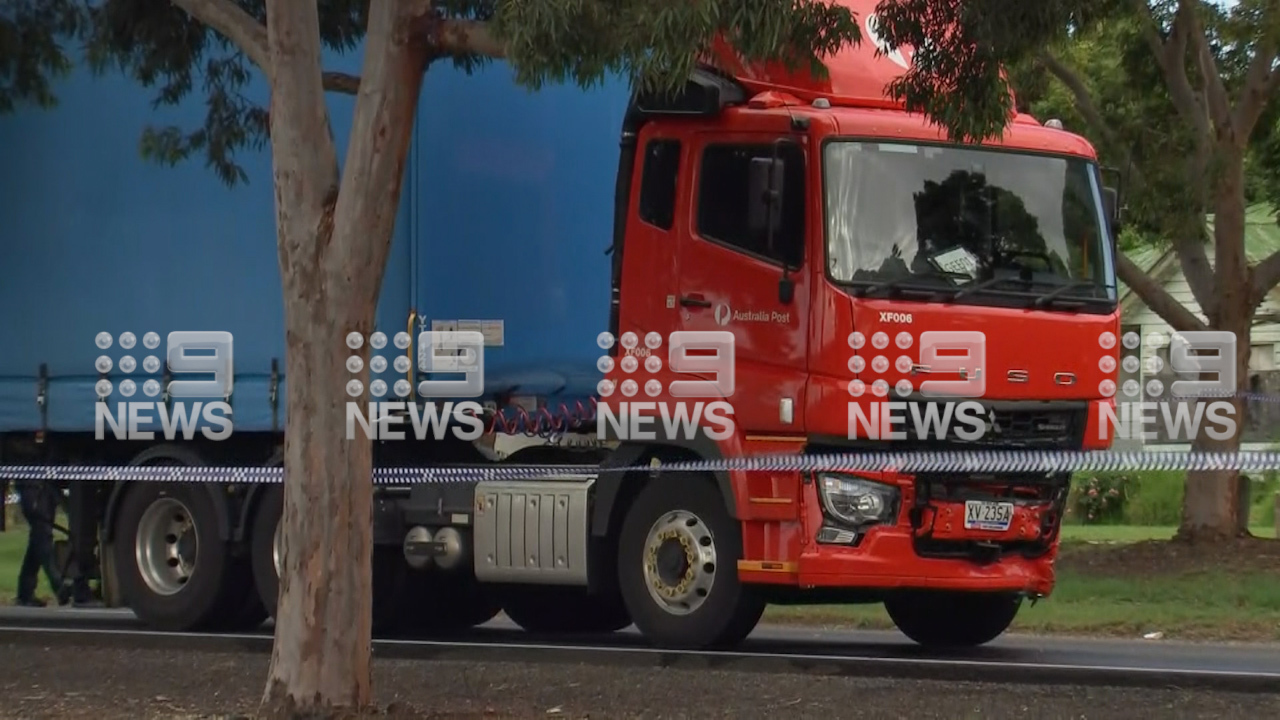 Police believe the shooting was a targeted attack.
Detectives are investigating whether another shooting that occurred in Norlane, in northern Geelong, before the killing is linked.
A heavily damaged car and large truck were cordoned off at the crime scene.
The Princes Highway was earlier closed in both directions between Purnell Rd and St Georges Rd while police investigated.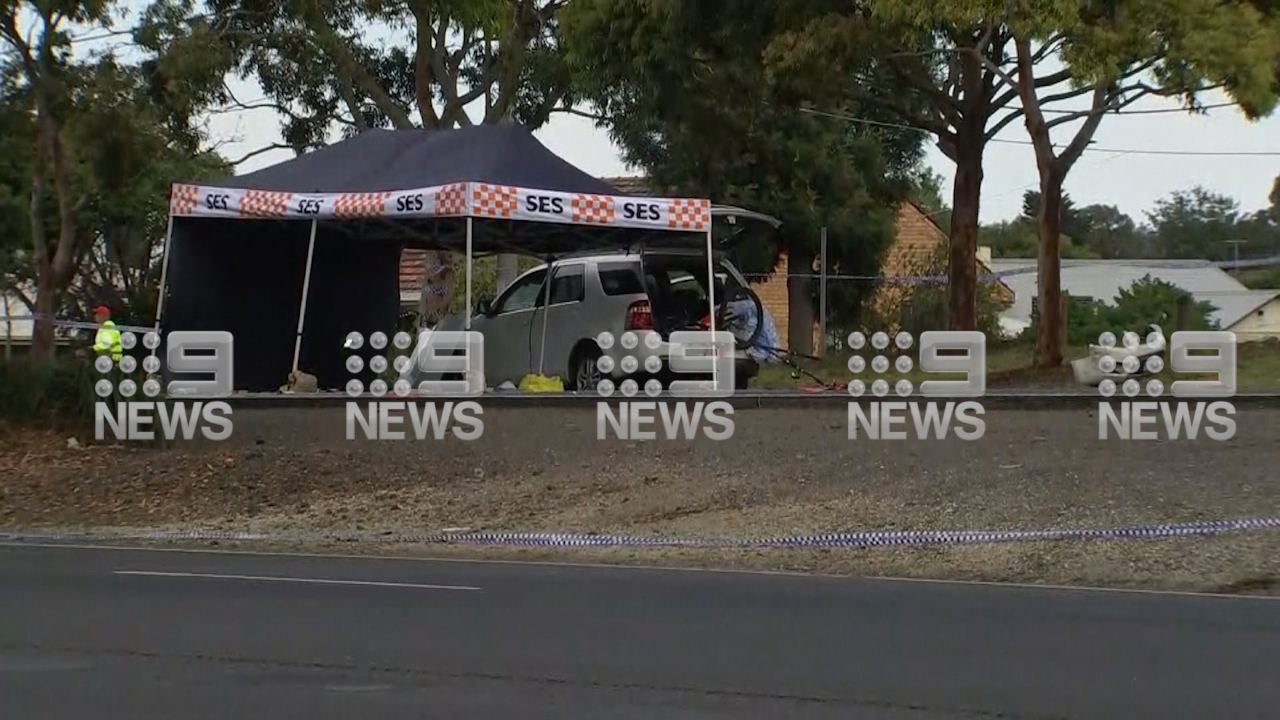 Anyone with information is urged to contact Crime Stoppers on 1800 333 000 or make a confidential report at www.crimestoppersvic.com.au
Source: 9News https://www.9news.com.au/national/one-man-dead-and-two-wounded-in-victoria-shooting/059fca19-7377-405b-8f52-797643bddc61