Hero who performed citizen's arrest of alleged paedophile 'still in shock'
Published: (Updated: ) in Australian News by 1news.info.
The 68-year-old has been charged with producing child abuse material and sexually touching a child after the citizen's arrest in Campsie yesterday.
The man who performed a citizen's arrest on an alleged paedophile he caught picnicking with two little girls in their south-west Sydney front yard has warned parents to keep a close watch on their children.
The 68-year-old accused has been charged with producing child abuse material and sexually touching a child following the incident outside a Campsie apartment block just before 6.30pm yesterday.
Milad Youssef told 9News he was visiting a cousin on Oswald Street when he noticed the man riding a bicycle up and down the street and thought he "looked suspicious".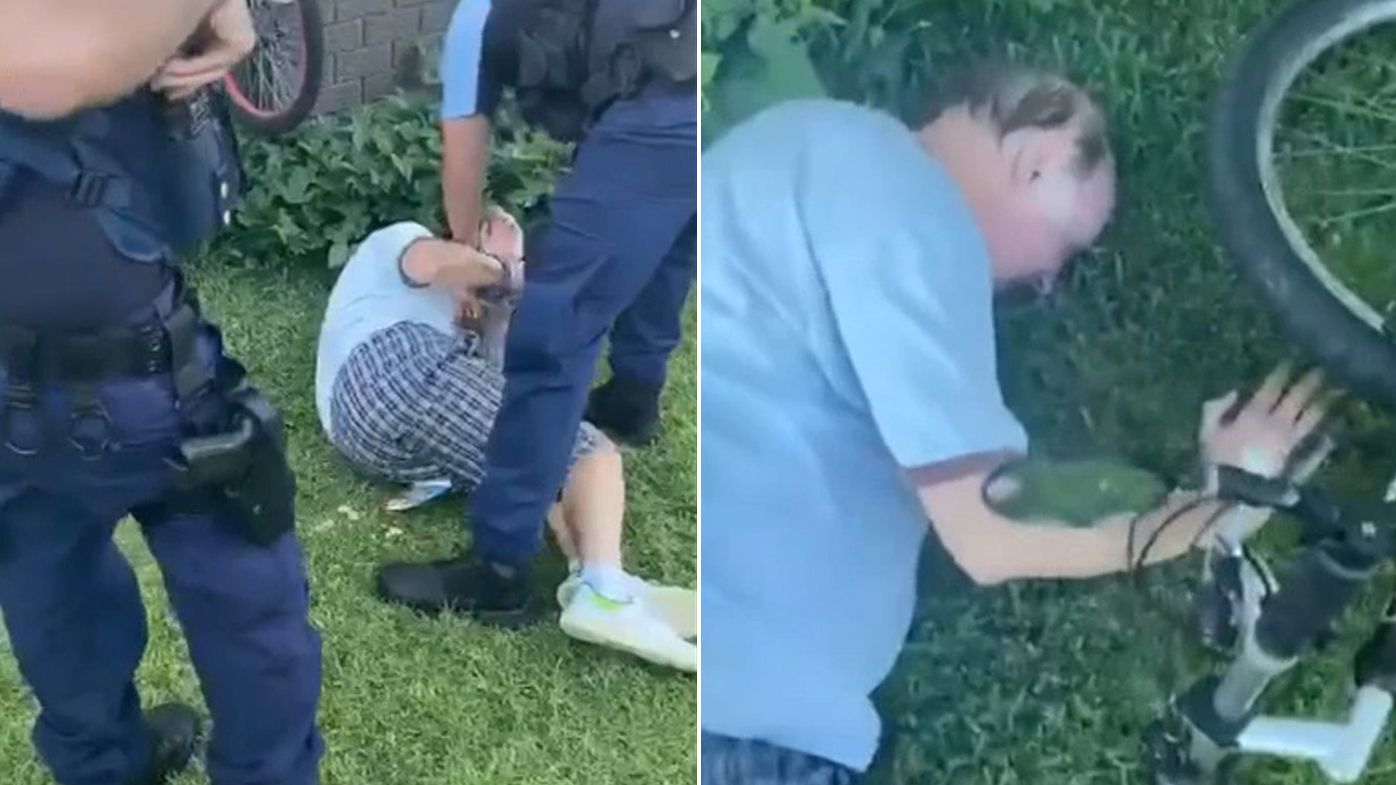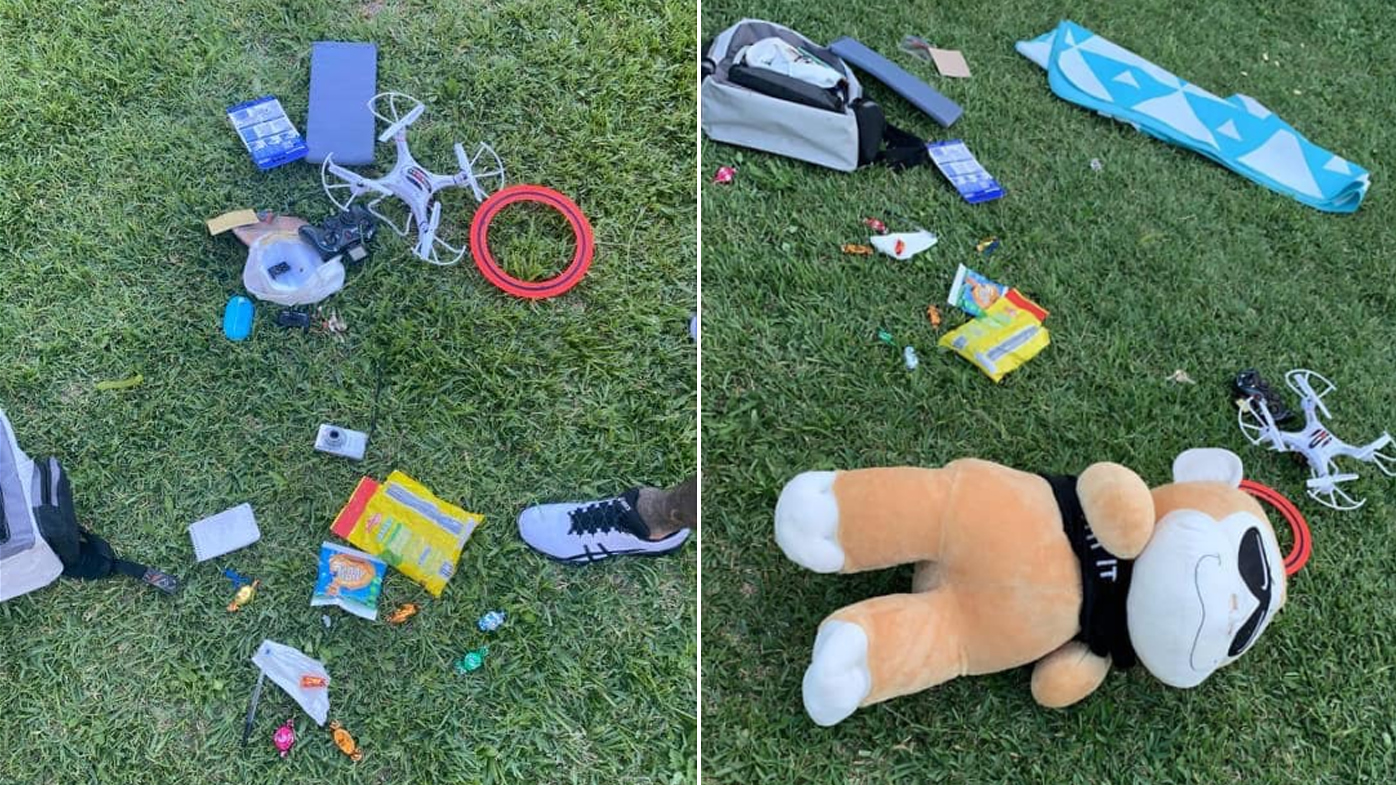 It was 20 minutes later when Mr Youssef saw the man sitting on the front lawn with the young girls that he intervened.
"We heard some noises so we walked over here," Mr Youssef said.
"We seen an older guy sitting on a playmat with two kids. He was touching the younger girl – that's when we knew it wasn't right."
Mr Youssef detained the man before police arrived and arrested him.
"I tried taking photos of his face and he said to me 'no, I've got family, I've got family.' I just got the photos and videos and did what I needed to do.
"(The girls) ran inside once I approached him. The young girl was crying."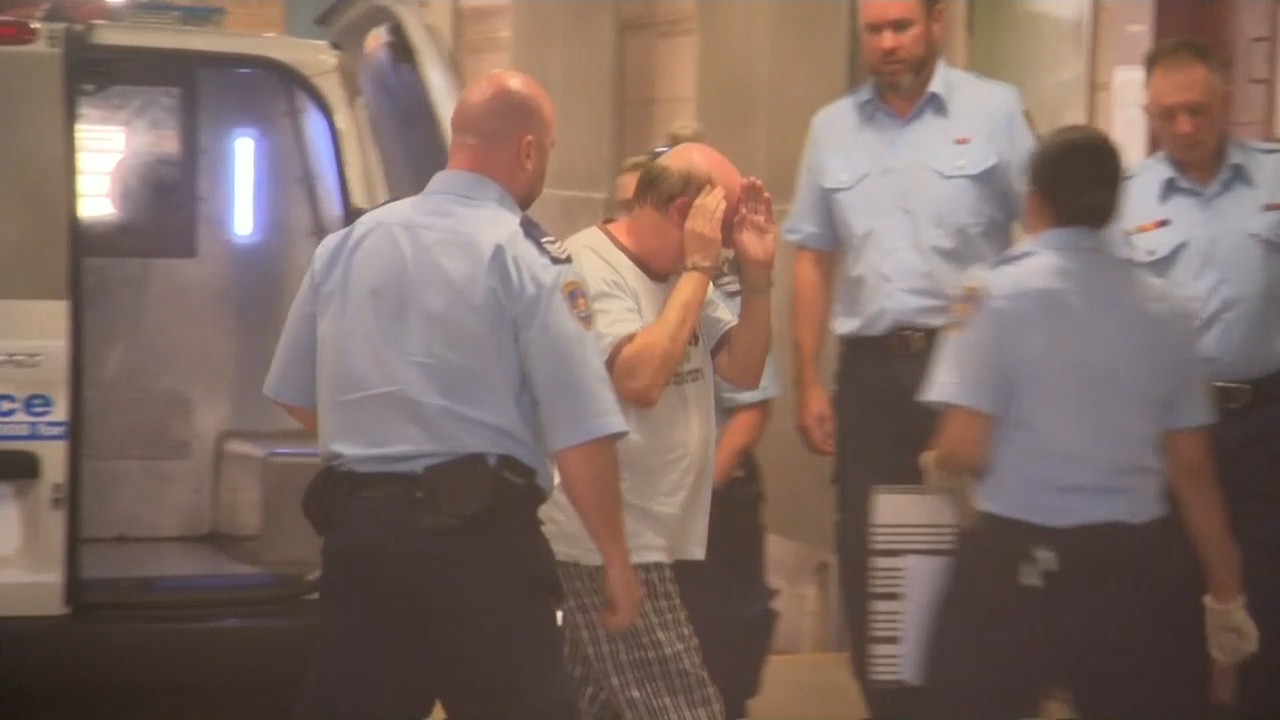 Images shared by witnesses show what appear to be the content of the man's bag strewn across the lawn, which include large soft toys, lollies, a camera and a drone.
Footage captured by Mr Youssef shows police standing over the man as he lies on the ground moaning.
Police have thanked the man for intervening when he did.
"I'm sure the parents are extremely appreciative of the community involvement in this," Detective Superintendent Kerrie Lewis said.
"Certainly, it stopped something potentially more serious occurring."
The man was taken to Campsie Police Station, where he was charged with a slew of serious offences, including procuring a child under 14 years for unlawful sexual activity, producing child abuse material, filming a person's private parts without consent, intentionally sexually touching a child under 10 years and failing to comply with reporting obligations.
He has been refused bail and is expected to appear before Burwood Local Court today.
The Child Abuse and Sex Crimes Squad is continuing their investigations into the incident.
Mr Youssef says he's still in shock after the arrest.
"It's sickening. You hear about these stories every day, you read it on the news, but to experience it – yeah it's not good."
"I've got nephews and nieces that run around the street every day, they play in the front yard, they play in the street – luckily it wasn't one of them."
"Always keep an eye on your kids."
Source: 9News https://www.9news.com.au/national/campsie-citizens-arrest-man-lured-children-lollies-before-allegedly-sexually-touching-filming/256be155-a9ac-4a92-ac9e-56dac0ab57f0