Man charged after allegedly setting at least one person on fire
1 min read
<p>A man has been charged with attempted murder after he allegedly set at least one person on fire in a targeted attack in Adelaide.</p>
A man who allegedly set fire to at least one person in a targeted attack at an Adelaide home has been charged with attempted murder.
The man was found in country New South Wales last night after a huge manhunt when police spotted him driving about 7pm.
The 32-year-old Woodville West man was arrested and then taken to a Sydney Hospital, where he remains in custody under police guard on a South Australian warrant for attempted murder.
READ MORE: 'We love you': Jasmeen Kaur's loved ones speak after visit to grave in Flinders Ranges
https://twitter.com/EdwardGodfrey9/status/1372333554735009792?ref_src=twsrc%5Etfw
The arrest comes after a shocking attack in Adelaide yesterday which saw a 31-year-old man also from Woodville West taken to hospital in a critical condition.
Two women aged 27 and 28 are being treated for non-life threatening injuries.
South Australia Police say all people involved in the incident know one another.
READ MORE: Trans-Tasman travel bubble 'expected to start by April'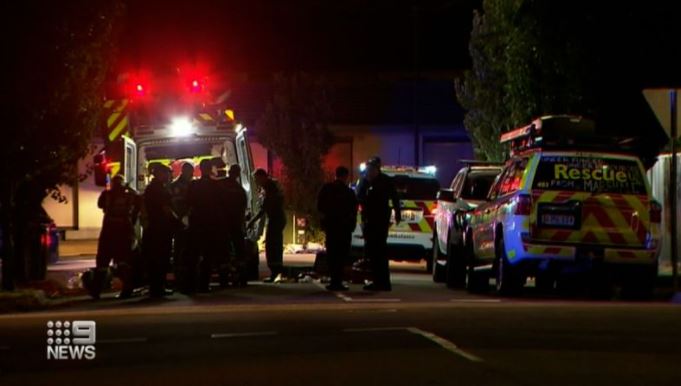 Neighbours yesterday said they could hear cries for help and people screaming in pain.
Anyone with information on the incident is asked to contact Crime Stoppers on 1800 333 000 or online at www.crimestopperssa.com.au
Source: 9News https://www.9news.com.au/national/man-arrested-for-attempted-murder-in-adelaide-following-attack-and-fire-at-home/764daef4-861a-4c20-aa97-bd8b5c3ca7d2