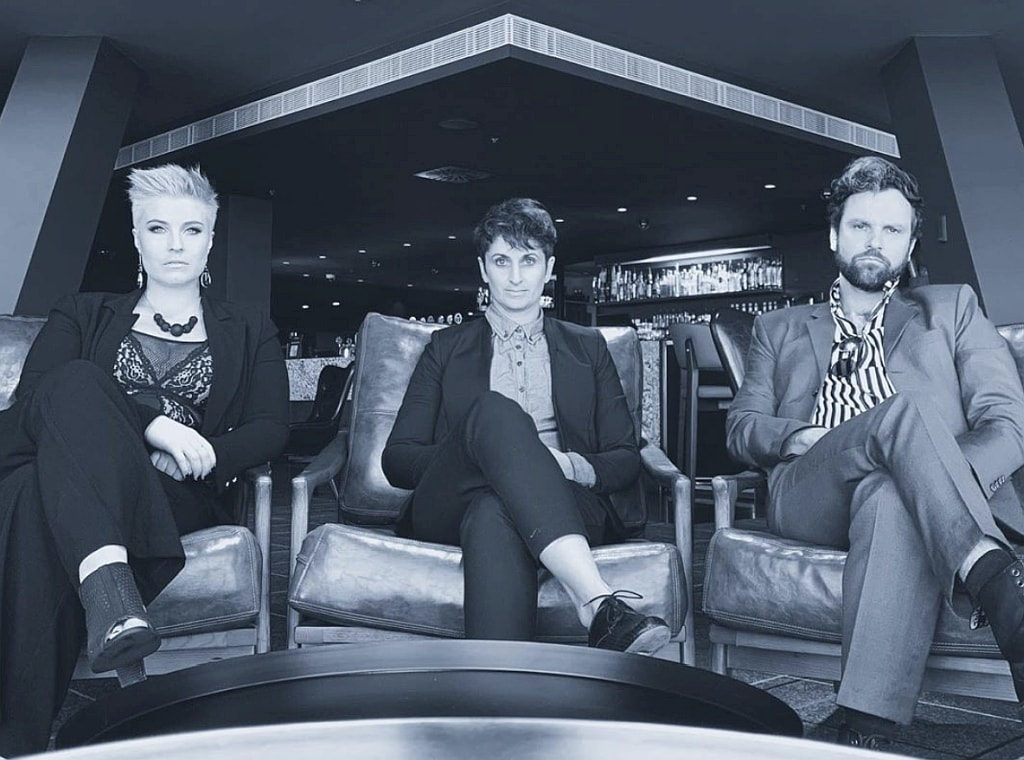 Tasmania's performing arts community have brought their creativity to dealing with lockdown, writes Anne Layton-Bennett.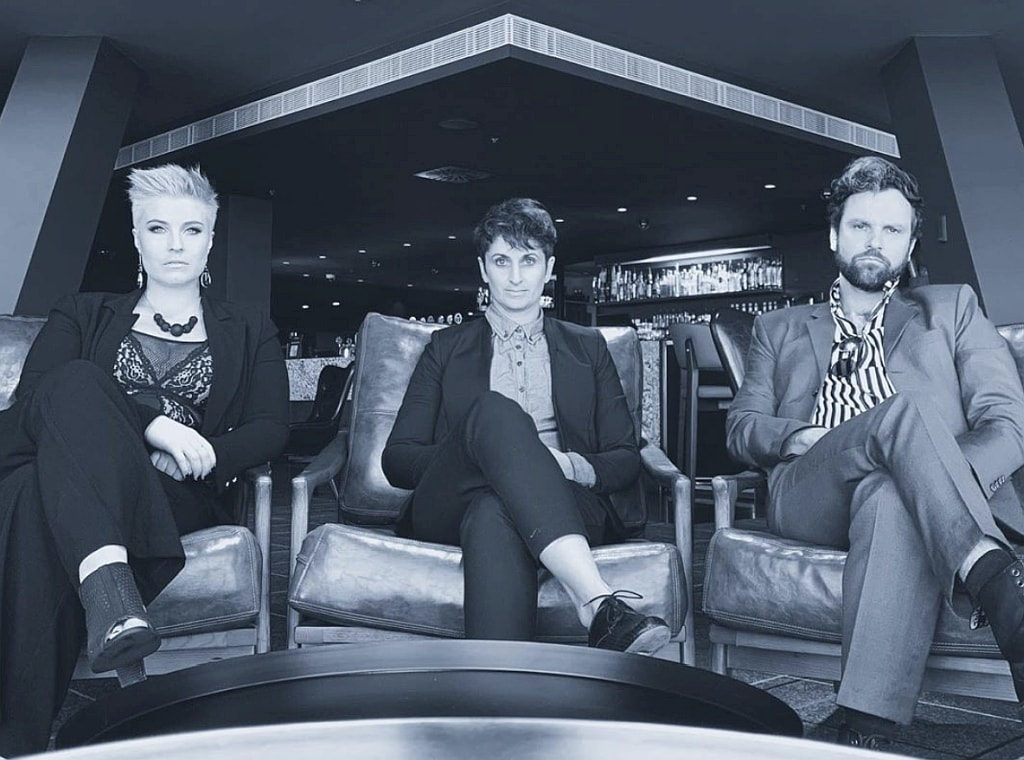 A kind of hush certainly did fall over the world three months ago, to paraphrase a line from a popular '60s song by UK band Herman's Hermits. The sudden silence was swift and brutal as cinemas, theatres, concert halls and arts festivals were all forced to close their doors, and cancel performances and events for 2020, with no certainty about when, or even if, those doors might reopen again.
It's no secret COVID-19 affected the creative industries hard, and although in Tasmania we're beginning to cautiously emerge from our bunkers and resume our pre-lockdown lives, it's likely to be many months before theatres can reopen, concerts can be staged, and live music can once again be played in pubs and clubs.
But creative people are called creative for a reason; they think laterally, are up for a challenge, and are always seemingly prepared to turn a negative into a positive.
So it's hardly surprising many of them did just that during the past few weeks, finding new ways to practice their art, create new work and be prepared to share it, and keep the rest of us entertained in our isolation as they did so. Social media platforms are now awash with examples of the well-known and less well-known entertainers who have posted performances from their lounge-rooms, offering songs, concerts, and comic sketches for free, while still sometimes passing a virtual hat around, optimistically asking for a donation as a token of appreciation. For the less well-known and well-off these donations could well have been essential to help stave off imminent starvation, or eviction from their respective clichéd garrets.
The sharing of online performances on YouTube and Facebook is something Tasmania's creative community was also quick to adopt. As a result Tasmanians obliged to hunker down in their homes for the duration have been spoiled for choice when it comes to entertainment opportunities. For those in the know there was little excuse for boredom during isolation hours thanks to the imagination, energy and determination of our island's talented musicians, performing artists, and writers. Many of them were keen to continue exploring, practising or honing their craft, while keeping the rest of us amused, entertained, and uplifted during the lockdown. Audiences might have been comparatively small, and more physically distant than usual, and the applause was of necessity silent and visual, given by emoji icons or chat options, but the gratitude has none the less been immense, and for some performers, has allowed them to reach a wider – even a global – audience. The only drawback was a reliance on social media and word-of-mouth that limited the capacity to advertise, leaving those whose lives are not lived extensively on social media possibly unaware of the range of available performances.
Although perhaps better adapted to isolation than some, given most writers prefer to create their work in solitude, our writing community was quick off the mark. Promoted on the Read Tasmania Facebook page, the #Lockdown Reading Group presented weekly readings of book extracts, many by Tasmanian novelists who read from their own books, or those of others. These sessions were available to enjoy for a limited copyright period on YouTube.
In early April Launceston writer, actor, and playwright Cameron Hindrum set up his Poems from isolation Facebook page, and invited his Facebook friends to join him for half-hour sessions on Tuesday and Friday evenings, to listen to readings of a wide-ranging selection of mostly short poems from an equally wide-ranging selection of poets. Selections followed a loose theme but Cameron welcomed requests, and although with the easing of restrictions he has now cut back to Tuesday evenings only, he has gained a solid and very appreciative audience over the past couple of months for his poetry recitals and interpretations.
Grace Roberts, co-founder, co-artistic director, and producer of Launceston's recently-established independent and self-funded IO Performance Group, said the COVID-19 situation had, 'definitely knocked us around'.
"We had six performances planned for 2020 which have all been postponed until further notice. We also ran workshops for acting and technical theatre which were also postponed, but we still wanted to keep creating and providing opportunities, and a platform for artists to express themselves in these new times," she said.
The result was isol8, an online series of short performance works made by artists in their homes, or wherever they were self-isolating.
"isol8 gives artists a creative outlet and through a given theme each episode, they can respond how they wish, and any donations from each broadcast are given straight back to the artists. It's been difficult to move online, and learning that some things don't translate through different platforms, but everyone involved has been determined and creative in what they've made," Grace explained, adding the unexpected upside to lockdown had allowed the company time to reflect and refocus on its future direction.
Support for the idea performing artists might perhaps benefit from an opportunity to pause, reflect and take stock is a view shared by Launceston-based composer and performer Karlin Love, and singer, actor and musical theatre identity Chris Bryg. Although in two minds herself about the online proliferation, Karlin said while she understood the need to perform was important for many musicians, she also felt that offering so much free content risked diminishing its value in the longer term.
"For some performing is their core identity, and it's helping to keep them sane, but the online tip jar isn't going to net much for most of them. For myself this isolation period has confirmed I'm more interested in writing new works, and getting my old ones genuinely finished and distributed. The recording project I thought I'd be getting done has had almost no attention during this time. I just don't want to do it right now, even though it seemed like it was the perfect thing to do!" she said.
Karlin's preferred iso-alternative would be pop-up performances in public spaces like parking garages or rooftops, where social distancing is easy but sound is able to travel.
'I've not done this yet, but I might! I don't really like playing solo – a lot of the fun is in the group – but these ideas could be done with a small group spread around the space," she said.
Chris Bryg also chose not to jostle for attention amongst the ranks of online performers, feeling this isolation period has provided an important and necessary opportunity to take a break, and to not create for a while.
"I actually think this is important for people, to have a rest and 'hibernate' for a while, so they can come back refreshed and energised again with new ideas," he said.
For other musicians lockdown has resulted in a creative burst, and while live-streaming performances were already widely accepted, and perhaps also more readily available, they have been enthusiastically embraced by several local bands across the north of the state, and from across the musical spectrum, who would normally rely on pub performances and audiences. Launceston singer songwriters Emma Anglesey and Tash Parker launched their new single during lockdown, as duo Runaway Belles. To promote it they performed a live stream series called Mondays in May which Emma said inspired her to practice.
"I think they were really fun. They broke up the weeks during May and gave me something to look forward to. I think our friends and fans felt the same and it was nice to bring people together with light-hearted music, and fun in what was a tough and uncertain time.
"Tash and I share a house and we wrote and recorded new music, played live streams, and also made a music video ourselves to go with the launch of the new single. This has now had over 32,000 streams on Spotify! So it's definitely been worth it creatively, and while it hasn't made a direct income, financially I think the benefits are to come because we've grown our fan base over this time. We have these new ways of working now, and reaching people from our home, and I think this will shape how we do things in the future," Emma said.
It is a sentiment likely to be shared by others in our creative community as lockdown restrictions ease, and life adapts to what is likely to be the new normal.
© 2020 Anne Layton-Bennett
---
Anne Layton-Bennett is a published writer both in Australia and overseas in both print and online publications. She writes regularly for specialist magazine The Veterinarian, and co-edited: An Inspired Pursuit: 40 years of writing by women in northern Tasmania, (Karuda Press) 2002.
Source: Tasmanian Times https://tasmaniantimes.com/2020/06/lockdown-creatively-speaking/#utm_source=rss&utm_medium=rss&utm_campaign=lockdown-creatively-speaking