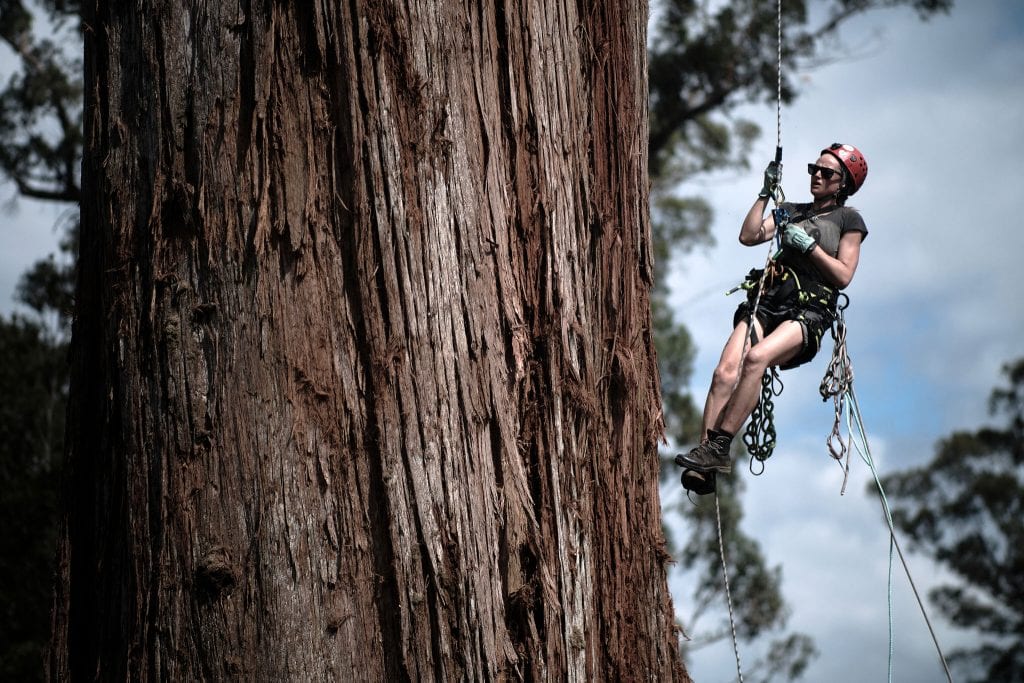 From assisting rape survivors in Africa to keeping vigil in threatened forests, Lisa Searle leads an active – and activist – life.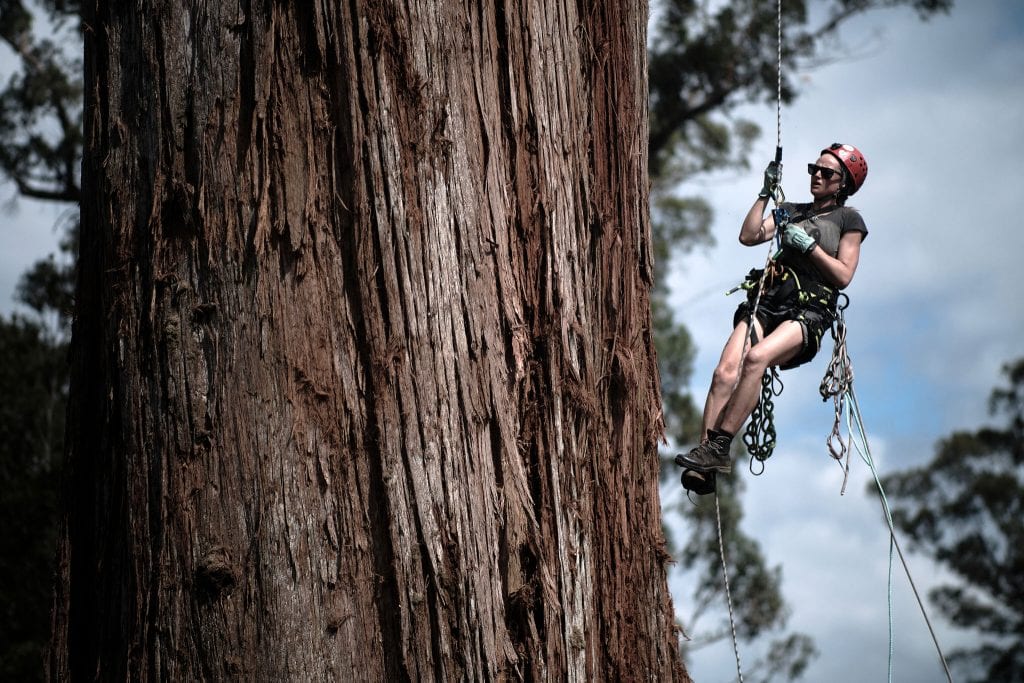 Activism, veganism and giving her absolute all for others on this planet is what defines Dr Lisa Searle. Those who know her, or who have spent time in her company, will have been truly blessed to have met such a remarkable person.
Lisa Searle is likely best known in Tasmania for a highly visible presence in her work with the Bob Brown Foundation. Searle has been an environmental and animal rights activist for over ten years now and remains tireless in her efforts to make our world a better place.
"When I'm in Tasmania, I spend my time campaigning against native forest logging and working towards long-lasting protection for Tassie's precious wild places," says Searle.
love plants, eat plants
Her journey with veganism began in 2008 and started after spending time at a forest blockade in the Upper Florentine valley in southern Tasmania. On her way home Searle stopped at a local environmental centre and picked up a brochure about animal cruelty and factory farming.
"I had been vegetarian for years and considered going vegan, but thought it would be too hard giving up all the delicious stuff like cheese. The thing is, I already knew how horrific the treatment of animals in our society was. I'd seen the images and read the information multiple times before."
But for some reason, on that particular day, sitting in the car reading this brochure, she burst into tears and read the brochure cover to cover with tears streaming down her face.
"I realised that liking the taste of cheese was a pathetic excuse for supporting the ongoing torture, maltreatment and drawn-out murder of sentient beings," she reflects.
Searle is painfully aware that making personal changes to your own life is a drop in the ocean and doesn't really make any difference by itself in the grand scheme of things.
"There are almost 8 billion people on this planet, and in order to positively change the world and to bring this planet back from the brink of disaster, changes need to be way bigger than just a privileged few changing their eating habits."
On the road again
She is currently in two weeks isolation after travelling from Hobart to the city of Bukavu in the Democratic Republic of the Congo; before she commences her work with Médecins Sans Frontières also known as 'Doctors Without Borders'. MSF is an international humanitarian medical non-governmental organisation of French origin best known for its projects in conflict zones and in countries affected by endemic diseases.
Her journey spanned 3 days, 4 continents, 4 flights and a train trip; earlier this month Searle left Hobart en route to Melbourne, Doha, Paris, Lyon, Athens, and then the Democratic Republic of the Congo.
"Working with disadvantaged communities in Africa is something that I have dreamt about for as long as I can remember.

As I grew up, this dream continued to thrive, and when I learned about the MSF organisation it felt like this was the right path."
Back in Africa and the Congo
"I worked hard to realise this dream, and today I find myself on my sixth trip to Africa, and my third time back in the Democratic Republic of the Congo with MSF."
This time Lisa Searle will be based in South Kivu, in the tumultuous and troubled eastern part of the country, for the next 3 months working exclusively with survivors of Sexual and Gender-Based Violence (SGBV).
In her early days of humanitarian work, "I didn't realise how important the field of sexual violence would become for me," she says.

"Now it is one of my great passions and I feel so grateful to possess the skills, knowledge and the experience to be able to provide high-quality healthcare to people who have been victims of abuse."
Working with MSF is a huge part of Searle's life as she divides time and energy between them and her passion to fight for protection of native forests and the natural environment.
"It is always so hard to leave Tassie, knowing that places I love are under threat from unsustainable extractive industries such as logging and mining," she says. However, she sees a parallel in that both her environmental work and that with MSF involves working with 'incredible teams of people' who share her passions and who continue the fight even in her absence.
"I am incredibly grateful for these people; people who give up their time, certain freedoms, time with their families, and so many other things to make this world a better place. I suppose I also make sacrifices, but what I gain from doing this work is so valuable that most of the time it doesn't really feel like I am sacrificing anything."
She finds that being a practising vegan  is often difficult to maintain when travelling and when working in resource-limited settings. "There are very few countries in the world where veganism is understood and accepted and where finding vegan food is easy," Searle says. "It can be very difficult to explain veganism to people who have never heard of this as a concept, although generally speaking people are very accommodating and do make an effort."
Searle thinks as the world seems troubled and faced with so many problems, it can be easy to be overwhelmed by negativity.
"However, I look at the people around me who are doing amazing things, making positive changes to this world and standing up for what they believe in … and it is this that gives me the strength to continue."
She finds inspiration, she notes, in the smile of a mother whose child has just pulled through a severe case of malaria, in the re-uniting of a rape survivor with her family, in being able to prevent HIV infection in a woman who has been raped by soldiers who did not use condoms.
"Every day all over the world horrific things are happening.

But every day there are also amazing and beautiful things happening, people caring for each other and for the planet."
"Despite all the horror that I am exposed to in my life as a humanitarian and environmental activist, above all, I see hope … and this is what gives me the strength to continue."
In her vegan cook book Feeding the Resistance, which Searle recently published in collaboration with the Bob Brown Foundation, she posts a moving tribute to her partner Erik who is back in Tassie keeping the home fires burning:
"To my wonderful partner Erik for your patience, your love, for keeping morale high in the kitchen during those difficult late nights. For always challenging me and for working with me to change the world. You are my partner in crime."
"And finally, to activists all over the world; whether you are fighting for animal rights, the environment, refugee and human rights, gender equality/neutrality, climate action, or any other cause; you inspire me every day and knowing there are people like you out there fighting gives me the energy to keep going"*
*Feeding the Resistance by Lisa Searle & Bob Brown Foundation. October 2019.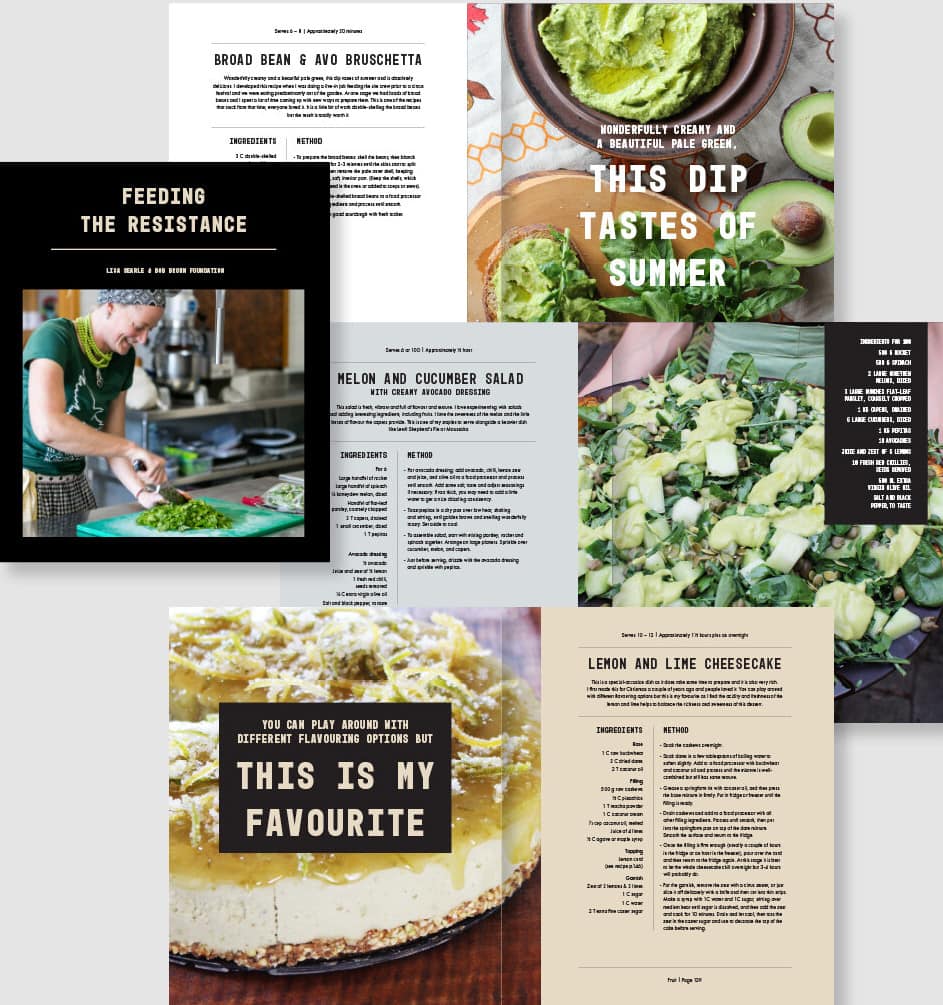 Images in this post courtesy Lisa Searle.
Source: Tasmanian Times https://tasmaniantimes.com/2020/06/lisa-searle-environment-activist/#utm_source=rss&utm_medium=rss&utm_campaign=lisa-searle-environment-activist