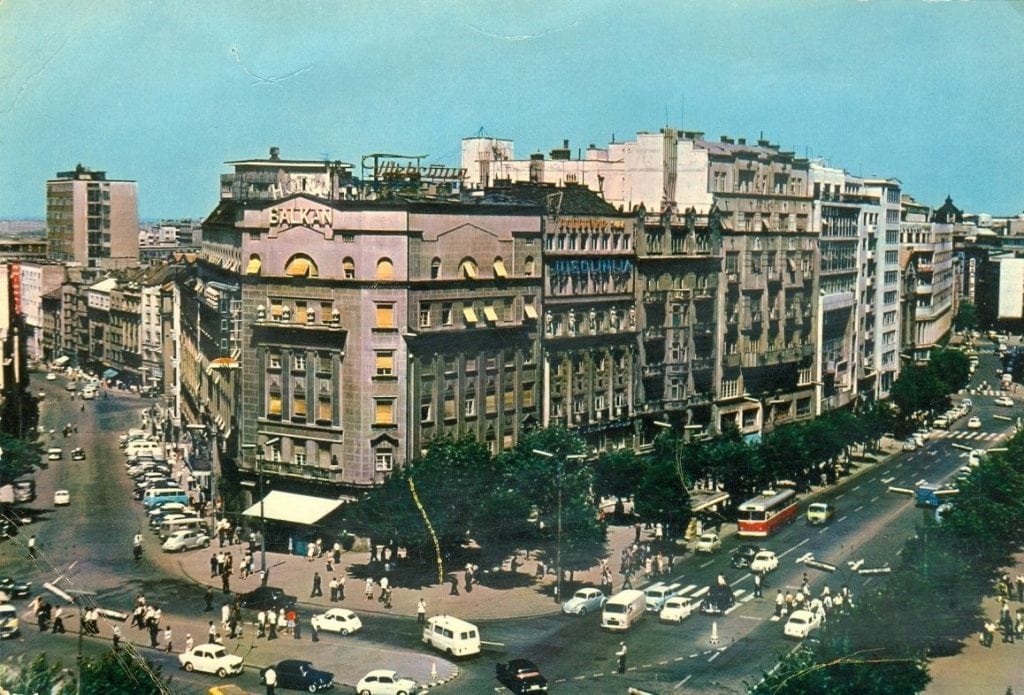 Gordon navigates through a smoke haze of tricky meetings in the Yugoslav capital.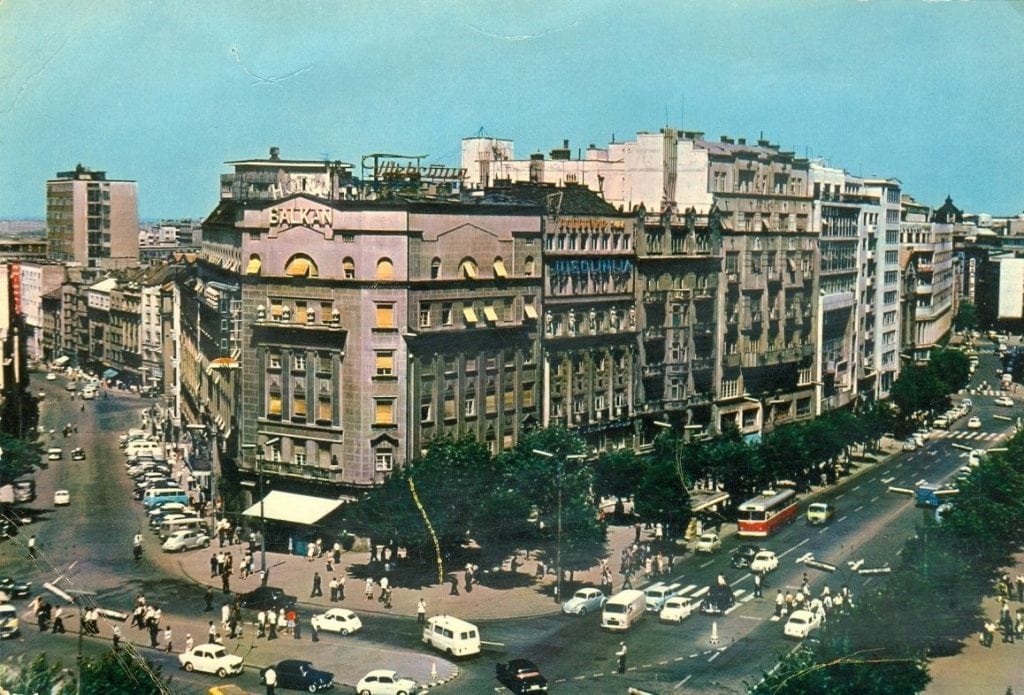 I have reason to visit Belgrade, Capital of Yugoslavia at the time I write this letter. Belgrade, situated in Europe where the Sava and Danube Rivers join, will later become the capital of Serbia upon the break-up of Yugoslavia.
In the late afternoon senior government officials in a three-car cavalcade meet my travelling companion and me at the Lufthansa terminal. Presumably in order to justify the Government expense for the three cars plus staff overtime, my colleague Bill is bundled into one vehicle and me into another. Heavily built men wearing long winter overcoats, collars turned up, and dark hats occupy the third car. Heavily built and possibly heavily armed.
Our host in Belgrade is the Minister for Foreign Affairs and on our first night we are scheduled to have an early dinner with him at the hotel. As I enter the foyer to meet Bill I see him following a group of men dressed in dark heavy overcoats, with black Biltmore hats low over their eyes, out the main door.
What is he doing? "Bill!" I yell across the lobby as he steps out onto the footpath surrounded by this heavyset group of men. "Where are you going?"
He turns, pushes past the largest man of all and scurries back into the hotel.
"I thought they were our people. They all look alike, dressed in overcoats 'n all."
Although the Minister speaks perfect English, an interpreter accompanies him. The Minister and I converse about geo-politics – the relationship between Macedonia and Greece, always a touchy subject with the locals and other matters – whilst Bill discusses our schedule with the interpreter. As this is Bill's first international trip I am interested to see how he handles conversation with senior government officials outside his comfort zone. I have one ear on their discussion.
"Did you fly directly from Australia to Yugoslavia?" asks the interpreter.
"No," Bill replies, "We flew to Hong Kong with Qantas, then to Singapore with Singapore Airlines – thankfully he left out the bit where his eyes bulged and perspiration unnaturally ran down his face when he ate chilli for the first time at a Chinese Chamber of Commerce luncheon – and on to Belgrade with Luftwaffe."
At this point I am finding it difficult not to laugh out loud. My sides are hurting as I grab hold of the urge and gripped my knife and fork harder. Luftwaffe!
In April 1941 the German Air Force, or Luftwaffe, bombed the major Yugoslav cities including Belgrade. The invasion of Yugoslavia by German, Hungarian and Italian armed forces occurred on 6 April and in the next eleven days over 300,000 Yugoslav soldiers were captured. An armistice was signed with Germany on 17 April 1941.
The older citizens of Yugoslavia carry dreadful memories of the Luftwaffe and the subsequent invading force.
"Had we flown Luftwaffe we may have been shot out of the sky," I later tell Bill, "actually, we flew Lufthansa!"
"Yeah, I thought it didn't sound quite right when I said it and he did give me a strange look."
"Just as well you brought me with you Bill."
Over the last few days we have attended a significant number of meetings and in the process probably laid the foundations for lung cancer from secondary smoking.
You can cut the blue air with a pair of scissors as every single person, except Bill and me of course, puff on cigarettes that I have never hitherto encountered.
They are oblivious to our coughing and watery eyes. Well, of course they would be, they can't see us through the haze and have no idea who is coughing. In fact the whole conversation is punctuated by coughing as they all join in the chorus on their way to hardened arteries and a premature demise.
Bill wanted to make a complaint after our initial meetings and asked me to kindly request a non-smoking venue. I warn him off, suggesting it would not be appropriate to do so when I swear the entire population of Yugoslavia smokes these dastardly things.
 "They probably smoke by government decree," I tell Bill with tongue firmly planted in cheek. "I can visualise the maternity ward at the Belgrade Hospital with newborn babies sucking on crudely shaped, roll-your-own, 7cm rolls of tar!"
We are now flying to London as I write this letter. Lufthansa Bill, Lufthansa. Rather embarrassingly, we were the last to enter the delayed aircraft as everyone had been bundled on board whilst we sat in the lounge waiting to be escorted across the tarmac. We were then driven to the stairs at the pointy end of the aircraft in one of those fancy cars that met us a few days ago. At the foot of the stairs two officials – one male and one female – kissed us on both cheeks and waited for us to alight the stairs and wave like royalty. Every passenger glared at us as we walked to the back half of the aircraft.
 "We couldn't help the delay," Bill whispered to me, "She wanted to kiss me behind the hangers."
I think he meant "hangars!"
---
Gordon d'Venables has been, inter alia, a teacher, soldier, farmhand, lawyer and businessman. As a lawyer he travelled extensively for international clients. His letters from various times and places around the globe (PNG, England, Ireland, France, USA, Saudi Arabia, Serbia, Iran and others) refer to some of his experiences.
---
GORDON D'VENABLES: Letters.
GORDON D'VENABLES: Letter from USA, pre-Soviet Union Breakup.
Source: Tasmanian Times https://tasmaniantimes.com/2020/07/letter-from-belgrade/#utm_source=rss&utm_medium=rss&utm_campaign=letter-from-belgrade