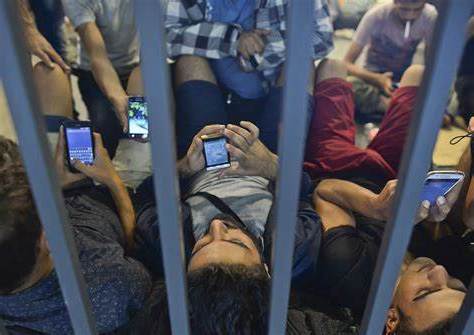 Media Release – Senator Jacqui Lambie, 2 October 2020 "I'M VOTING AGAINST THE MOBILE PHONE BAN BILL" Don't give the government the power to do something you don't want them to do. It's as simple as that. I'm not comfortable banning the phones of people who aren't doing anything wrong with them. Most of the […]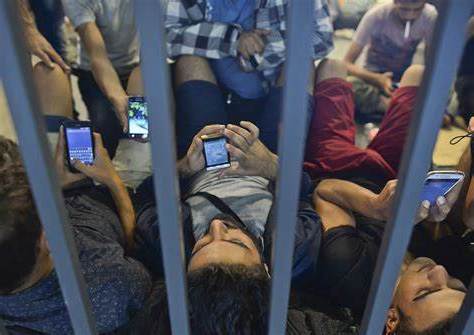 Media Release – Senator Jacqui Lambie, 2 October 2020
"I'M VOTING AGAINST THE MOBILE PHONE BAN BILL"
Don't give the government the power to do something you don't want them to do. It's as simple as that.
I'm not comfortable banning the phones of people who aren't doing anything wrong with them. Most of the people in immigration detention came to Australia legally. They're stuck in detention because they don't have a visa anymore.
Most of them are using their phones to text their friends and family. They're using it to watch YouTube videos about cats or movie trailers or whatever. They're not using it to organise bloody riots. They're using it the same way I've been using mine through COVID – just to get through the day. I'm not going to stop someone calling their dad on his birthday.
To be fair, this bill doesn't ban all phones. It just gives the government the ability to do it.
They say they don't intend to use it that way. And I can trust that, and still reckon that, if you don't want to use the power to do it, don't ask for the power to do it.
And that's what I'm voting on. That's what I'm opposing.
When I asked people what they thought about this, over 100,000 people wrote back to me. 96 per cent of them wanted me to vote no. To be honest, the raw numbers for and against aren't the only thing I took into consideration. But it was an important one.
Election day shouldn't be the only time that voters get a direct say over the decisions that are made in Parliament every sitting week.
My harshest critics (and there's a few) would still have to admit, if there's ever a time I think I need to step up and pass an unpopular bill to protect our country, I won't think twice. I don't care if the people on Twitter hate it. I don't care if it looks mean. If it's necessary to keep us safe, it's happening.
That's because I know how important it is for the Government to keep control of our borders. If people are going to come to Australia, they're going to have to come the right way.
And I'm not going to apologise for being absolutely firm on national security. If the laws need to change to keep us safe, then I'll change them.
But this bill isn't keeping us safe. Anyone who's using their phone to commit crimes can have it taken away by the police, whether or not they're in immigration detention. And this bill isn't stopping people from destroying evidence. You can delete your browser history all you want, but your metadata isn't going anywhere.
It's just a bill that extends too far for me. Most of the people in immigration detention are New Zealanders. I don't think they're paedophiles or terrorists. I just think they're stuck, bored, and they want to use their phones. They want to share goofy memes with their mates. They want to hear music. We can afford them, at least, this minor kindness.
Source: Tasmanian Times https://tasmaniantimes.com/2020/10/lambie-to-vote-against-mobile-phone-ban/#utm_source=rss&utm_medium=rss&utm_campaign=lambie-to-vote-against-mobile-phone-ban