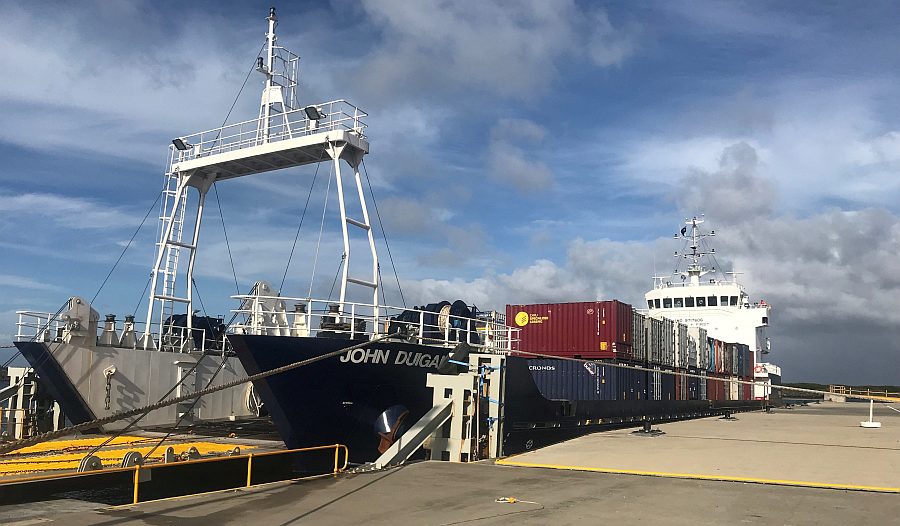 Media release – Michael Ferguson, Minister for Infrastructure and Transport, 24 September 2020 The Liberal Government will continue shipping services to King Island The Government is ensuring that shipping services to King Island will not be impacted as a result of the John Duigan going into dry dock for necessary repairs. I am advised that […]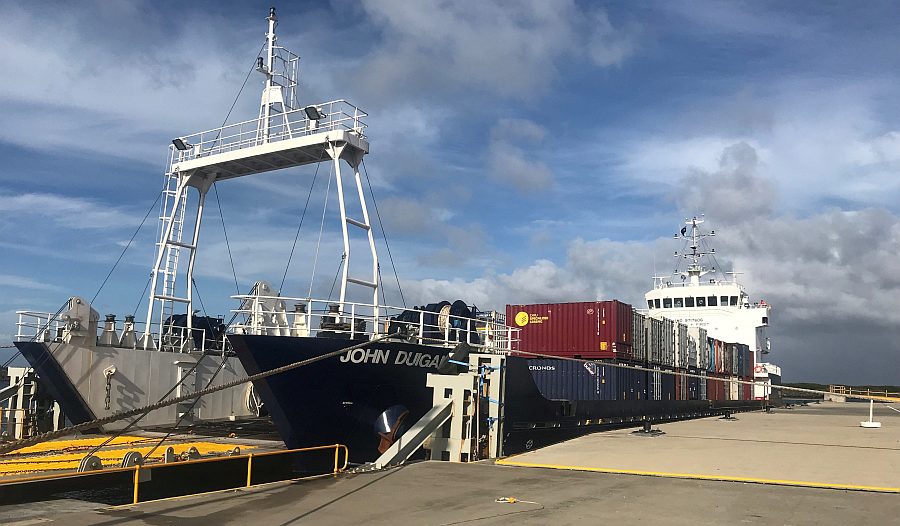 Media release – Michael Ferguson, Minister for Infrastructure and Transport, 24 September 2020
The Liberal Government will continue shipping services to King Island
The Government is ensuring that shipping services to King Island will not be impacted as a result of the John Duigan going into dry dock for necessary repairs.
I am advised that the existing charter arrangements are totally satisfying the current freight task, and Bass Island Line is also investigating alternative, long-term charter arrangements ahead of the busy summer season.
Following concerns regarding the performance of the newly-built John Duigan, the vessel was quite rightly removed from service to enable further investigations to be undertaken to understand the reasons for the performance concerns.
Shane Broad is relentlessly trying to undermine confidence in TasPorts – in today's Advocate newspaper he has been caught out spreading false claims about TasPorts that have zero basis in fact, in relation to the number of coxswains on roster. He falsely claimed that services are delayed. This again has been totally rejected by TasPorts management.
TasPorts has clearly advised there are currently three permanent coxswains on roster and a further six casual coxswains available to cover operations at the Port of Burnie and the Port of Devonport.
Mr Broad should feel ashamed for his constant attempt to spread fear in the community and undermine the great work of TasPorts through persistent unfounded and untrue claims.
TasPorts is a business owned by the the Tasmanian people, and I will no longer allow Shane Broad to get away with damaging our port business and the reputation of the trade route with King Island.
---

Shane Broad MP, Shadow Minister for Infrastructure, 24 September 2020
Ferguson leaves King Island high and dry
The crucial King Island freight link has become the latest victim of Michael Ferguson's trademark incompetence.
Shadow Minister for Infrastructure Shane Broad said the island's freight service has been thrown into chaos with news the John Duigan will spend at least the next 12 weeks in dry dock.
"The reliability of this service has a huge cloud over it, given the John Duigan is off the water again, just weeks after a separate long stint in dry dock for repairs.
"Worryingly, while the government is now ordering a new propeller shaft, they've admitted they do not know the root cause of the problems with the vessel.
"Bass Strait is one of the roughest stretches of water in the world and this latest debacle highlights the dangers of putting vessels on the route that are not fit for purpose.
"The Liberals made the decision to purchase the Malaysian-built John Duigan at a cost of $10 million and its future is now in doubt.
"This is just another in a long list of examples of Michael Ferguson's trademark incompetence and highlights the complete inability of this government to deliver infrastructure projects.
"If Michael Ferguson can't get it right with a relatively small maritime purchase, there's no confidence in his plans to pursue an untested Philippines build for the much larger replacement Spirits of Tasmania."
Source: Tasmanian Times https://tasmaniantimes.com/2020/09/king-island-shipping-continuity/#utm_source=rss&utm_medium=rss&utm_campaign=king-island-shipping-continuity