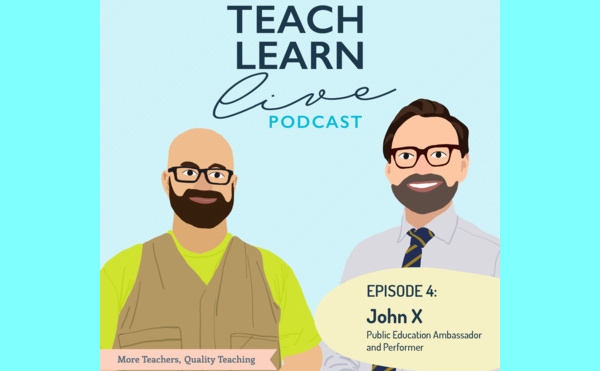 Teach, Live, Learn with John Xintavelonis https://d3ctxlq1ktw2nl.cloudfront.net/staging/2020-5-23/84520729-44100-2-c0cbe975dfd4.m4a Tim Bullard, Secretary of the Department of Education, chats to John X, one of Tasmania's most loved entertainers and self-proclaimed 'nice-guy', about how public education has shaped who he is today. Learn about the antics of 'John the Schoolboy' and the teachers who influenced and supported his […]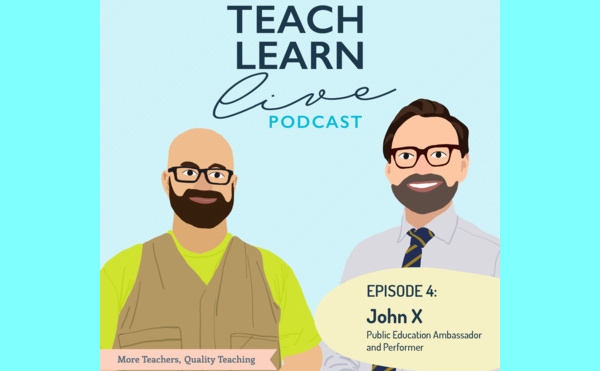 Teach, Live, Learn with John Xintavelonis
Tim Bullard, Secretary of the Department of Education, chats to John X, one of Tasmania's most loved entertainers and self-proclaimed 'nice-guy', about how public education has shaped who he is today.
Learn about the antics of 'John the Schoolboy' and the teachers who influenced and supported his career.
Hear tales of John's career, his passion for the Tasmanian community and why he believes in lifelong learning.
Being a Greek kid my mum used to give me a roll with feta cheese, olives, tomato and spring onions in it.
One kid gave me so much abuse about that one day, just was picking on me flat out, that I shook up my can of coke and opened it in his face.
And then instantly felt terribly guilty, because I'd covered this kid in coke. I ended up giving him half my salad roll. Which he loved, and then tried hard to get his mum to emulate my lunches in primary school.
The Teach, Learn, Live podcast is a podcast by the Department of Education that features a series of conversations with teachers and leaders about how public education is delivering quality learning for all Tasmanians. You can find more episodes here.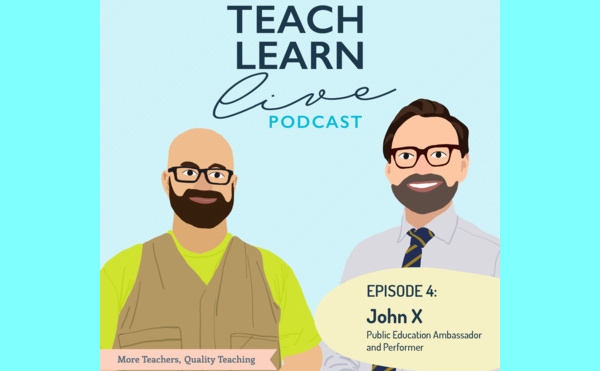 Source: Tasmanian Times https://tasmaniantimes.com/2020/06/john-x-teach-live-learn/#utm_source=rss&utm_medium=rss&utm_campaign=john-x-teach-live-learn