John Watt Beattie, Landscape Photography Pioneer
2 min read
<p><img width="700" height="394" src="https://tasmaniantimes.com/wp-content/uploads/2020/01/John-Watt-Beattie.jpg" alt="John Watt Beattie"></p> <p>John Watt Beattie was a pioneering Tasmanian photographer. He captured images of many places around the island more than a century before the invention of camera phones and social media. Beattie was born on 15 August 1859 in Aberdeen, Scotland. His father, John Beattie Senior, was a house-painter and photographer. He received his education at […]</p> <p>The post <a rel="nofollow" href="https://tasmaniantimes.com/2020/01/john-watt-beattie-landscape-photography-pioneer/">John Watt Beattie, Landscape Photography Pioneer</a> appeared first on <a rel="nofollow" href="https://tasmaniantimes.com/">Tasmanian Times</a>.</p>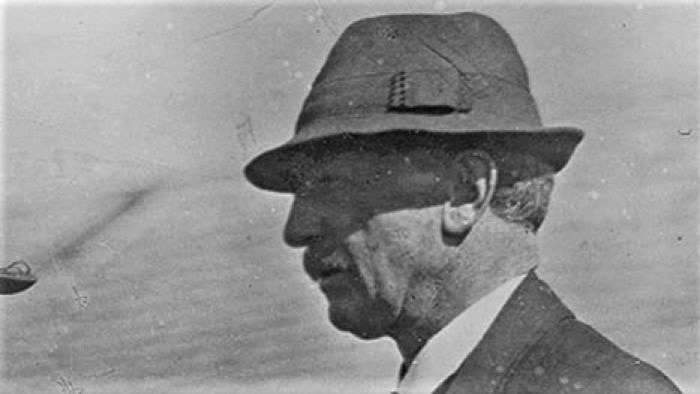 John Watt Beattie was a pioneering Tasmanian photographer. He captured images of many places around the island more than a century before the invention of camera phones and social media.
Beattie was born on 15 August 1859 in Aberdeen, Scotland. His father, John Beattie Senior, was a house-painter and photographer. He received his education at a local grammar school.
In 1878, when Beattie was nineteen-years-old, he migrated to Tasmania with his family. They struggled to establish a farm in the Derwent Valley.
He started his photographic career in 1879 by making many expeditions into the bush. He became a full-time professional photographer in 1882, and started working at the Anson Bros studio. Beattie eventually bought out the studio in 1891.
In 1886, Beattie married Emily Cox. They had two daughters together.
Scenic Views
Beattie's reputation grew over the years, and he gained employment as the official photographer for the Tasmanian government in 1896. He saw the potential of promoting Tasmania through photographs, so he worked hard to get photos of Tasmania out into the world. He lugged a massive camera down to south-west Tasmania to take photographs of its most remote places. Unafraid of getting out and about, he also ventured up to the central midlands and the west coast to take photographs there.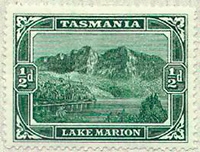 His photographs were not only printed and framed, but were also turned into postcards, lantern-slides, and albums. They were even printed as a set of pictorial stamps that was in print between 1899 and 1912, an initiative of the Braddon government to promote the island's scenic beauty.
Beattie eventually developed an interest in Tasmania's convict history, and so started collecting various relics and curios that were left behind from the era. Increasingly entrepreneurial, he opened a museum of convict-related art and artefacts in the 1890s. He also managed to persuade an ex-convict named William Thompson to dictate his life story to him. Beattie wrote Thompson's story down in a notebook, and it has since been edited and published by the Port Arthur Historic Site.
Beattie died suddenly on 24th June 1930 in Hobart. He was survived by his wife and daughters. Some of his photographs were sold to the Launceston City Council, and are now housed in the Queen Victoria Museum and Art Gallery. His rest of his photographs went to the Tasmanian Museum and Art Gallery in Hobart.
He was one of the finest landscape photographers of his age and did much to shape attitudes to the visual beauty of Tasmania. The Beattie's Studio business continues to this day and offers a delightful range of priceless historic images from various epochs.
The post John Watt Beattie, Landscape Photography Pioneer appeared first on Tasmanian Times.
Source: Tasmanian Times https://tasmaniantimes.com/2020/01/john-watt-beattie-landscape-photography-pioneer/#utm_source=rss&utm_medium=rss&utm_campaign=john-watt-beattie-landscape-photography-pioneer