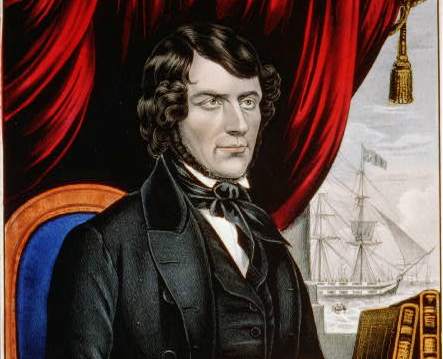 Heather Donaldson's notes about John Mitchel and the other Young Irelanders provide great contextual information to this story. Click here to read Irish Exiles in Van Diemen's Land. Irish revolutionary John Mitchel was arguably the most interesting character of the group. He loved Tasmania and spoke poetically about its beauty. He sent for his wife […]
The post John Mitchel's 1853 escape from Van Diemen's Land appeared first on Tasmanian Times.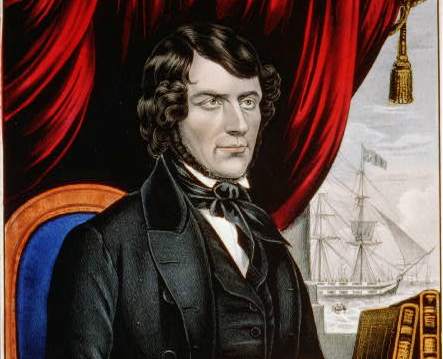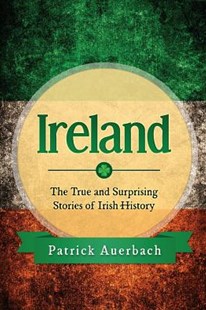 Heather Donaldson's notes about John Mitchel and the other Young Irelanders provide great contextual information to this story. Click here to read Irish Exiles in Van Diemen's Land.
Irish revolutionary John Mitchel was arguably the most interesting character of the group. He loved Tasmania and spoke poetically about its beauty. He sent for his wife and children, who lived with him at Bothwell, and his youngest daughter was born here. She outlived her whole family.
Mitchel's destiny however was for greater things and he resolved to leave the colony to rejoin the Irish Republican Brotherhood and continue the struggle against British imperialism. This is his story.
---
The escape
Mitchel's escape in 1853….
He had bought a horse (Donald) from the Bothwell police magistrate, knowing he would need one for an escape. Donald ended up his days with the first Mayor in Westbury, renamed 'Exile'.
In April plans were made for an escape on boat from the east coast. Governor Denison heard of it. It failed. P.J. Smythe (Nicaragua) was arrested, thinking it was Mitchel, and was jailed.
In June Nicaragua and Mitchel rode into Bothwell, planning to hand in the ticket of leave and escape, by boat, from the east coast. On their way met Mitchel's son galloping from Hobart with note – ship gone. It was then too late to change escape plans.
At police barracks on the hill eight or nine constables, all armed, were undergoing some sort of drill. Mitchel and Smythe rode leisurely to the police office where there was a constable on guard. They dismounted, walked into the court room, found the magistrate and police clerk. Mitchel handed them a note resigning ticket of leave. There was total confusion. He and Nicaragua left and jumped into the saddles.
"Constables rushing against one another, loud cries, grinning residents of Bothwell who knew the meaning of the performance in a moment and who being commanded to stop us in the Queen's name aggravated the grin into a laugh, some small boys at the corner staring at our horses as they galloped by and offering "three to one on the white 'un" – this is my last impression of Bothwell."
Mid winter. They rode into the forest, changed coats and horses and parted. Nicaragua rode north, then to Oatlands, hotly pursued. He left the horse, reeking with sweat, in a stable at the Inn, made urgent enquiries about a horse to ride east, and at night crept over the walls and backyards and caught a coach to Launceston. He was traced to Oatlands, the horse found, and all police headed east.
Mitchel rode further into the woods and met an arranged guide. They decided on Westbury. Ten miles hard riding, crossed the Shannon, then north-east towards Lake Sorrell. Across frozen marsh, 35 miles, then along the western shore of the lake. High rocky mountain. Stopped at a hut, got directions but got lost. Into loose rock, thickly wooded. Horses stumbling, knocking them down. Midnight. Intense frost. No coats. No food. Horses starving. No water near. Lit fire. Froze front, burnt back, turned, vice versa, all night.
Off again, stopped Job's hut. Breakfast. Fed horses. Shaved off whiskers. Sims is Englishman, old prisoner, but Mitchel confident he would not betray them for 1000 pounds. Off to Lake River, over mountain, heading to Parknook, Cressy. Met Mr. Parker junior (father is a magistrate) – he took them out of the mountain, skirted the base of Great Western Tier. Before dusk arrived at Westfield, Westbury. Spent night there. Westfield owned by Thomas Field, English, large property owner, later Westbury's first representative in Tasmania's first parliament.
Westfield too close to village green where police station and lots of police, so Mitchel moved to Whitemore, to the home of John Burke, where he hid for two weeks. (The ladder Mitchel used to climb to his room has been given to the Westbury historical society for safe keeping).
(At the first Westbury St. Patrick's festival in 1995 the Tasmanian Mountain Cattlemen (and women) did a re-enactment of Mitchel's epic escape ride across the mountains from Bothwell, arriving in Westbury to lead the parade, carrying the Australian and the Irish flags. They took 5 days through still wild country and were amazed at Mitchel's 2 day journey. They were followed by media, including The Age, and TV crews, one of whom got lost in the mountains).
Messages came to Mitchel from Nicaragua – he is organising a brigatine, Don Juan, to take Mitchel to Melbourne. Later message saying Don Juan will be at Emu Bay in 5 days. Emu Bay is 80 miles away. There are four rivers to cross, no roads, no bridges. Totally inaccessible by land at present, winter floods have begun. Messenger sent to ask Don Juan to call in near Badger Head. Only need to cross the Meander. Weather wild, may not be possible for boat to lie off dangerous coast, but Mitchel decides to try.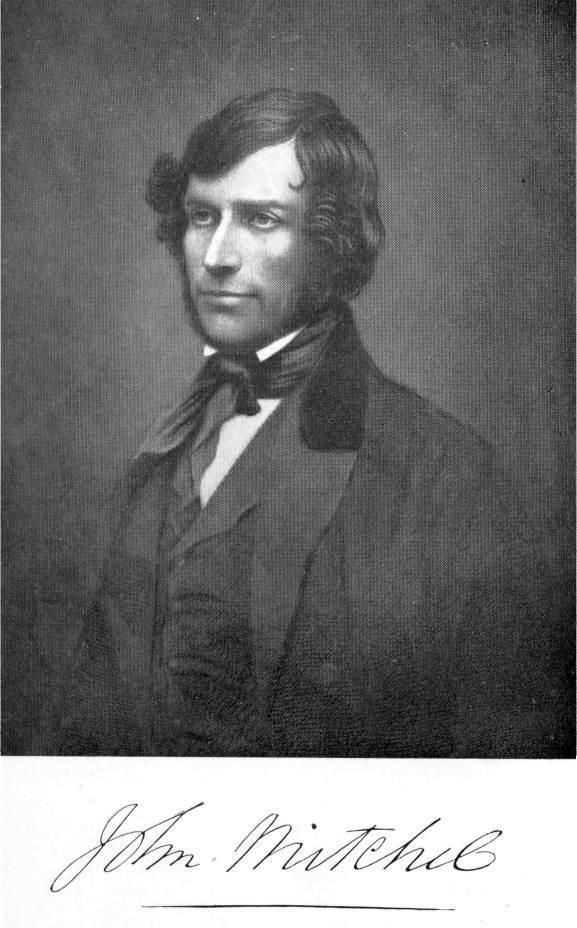 Sets forth 10pm. Gloomy winter weather. Countryside frozen. Calvalcade of helpers…Dan Burke (Westbury's first warden), his brother John, Thomas and John Field, Michael O'Keefe, O'Meara, Foley – all local Westbury people. Food was prepared by John Burke's wife. Westbury's first priest, Fr. Hogan, has lent John Mitchel (a protestant from Northern Ireland) his priest clothes to escape in. Many adventures ensued and many close calls.
They rode due north, after midnight reached the Meander. The river was high and rapid, banks steep and rough, flood up to the horses' shoulders, but O'Keefe led the way and they crossed, stopping at his house on the other bank. They stopped for steaks and then on for 7 miles. Stopped again at the hut of nephew of the Fields. Rested for an hour, then on again at dawn across Holwell Gorge – marshes, rocks, dead trees, creeks, rotten banks – for 40 miles. O'Keefe sank into morass, flung himself clear, desperate plunges, mare extricated, narrow gorge, very rocky and entangled with almost impassable 'scrub'. Struggled an hour along the bank looking for point to cross. O'Meara almost came to sticky end under his horse in red slime, spent an hour getting horse out, then on they went. In evening finally reached York, still 5 miles from Badger Head – dark. Slept in the wood. Roasted mutton on sticks. Finished the brandy. Slept with saddles as pillows.
Finally reached the sea, but no sail. Suddenly a vessel ! A brigantine- 4 miles out, coming out of the Tamar. They made a smoke signal but the boat made straight for Melbourne.
Then they rode west to Baker's Beach. Mr. Baker took Mitchel in. The others left. On the other side of the inlet was Port Sorell – a police barrack, a mile away, "peopled mainly by constables sauntering about with their belts and jingling handcuffs."
Mitchel spent four days there.
Then they plan to pretend Mitchel is Baker's brother to board a vessel along the coast collecting a cargo of timber for Melbourne. Four more days go by. Arrangements are made by Baker with the magistrate for 'his brother's' trip. Then two horsemen arrive – the Burkes – to take him to Launceston to board a steamer to Melbourne as "Father McNamara".
Off again. Slept at a hut in the woods. Next day, wet and stormy, got to Launceston. Got dressed in Fr. Hogan's clothes. The captain says he can't take him on until the ship has been cleared at George Town. Police paranoia is growing. Dreadful night, wet and stormy, already they had just ridden 50 miles through rain, rivers, mud, from Baker's Beach, thoroughly tired but off they went again. Mitchel in the bottom of an open boat – another 50 miles. They rowed all night and at dawn reached Barrett's house.
Changed boats and men, breakfast, then on to George Town. Barrett left them in the woods while he went to give false excuse for having his boat there (armed police boat otherwise). He'd hardly gone when the black funnel and its streamer of smoke came round the promontory.
Instead of waiting an hour in George Town, as usual, they saw to their dismay that as soon as police searched the ship, she steamed off towards the heads. The ship stopped near the lighthouse, hope again! Barrett's boat appeared pulled desperately by four men. Just then the steamer left again, obviously thinking something had happened to Mitchel.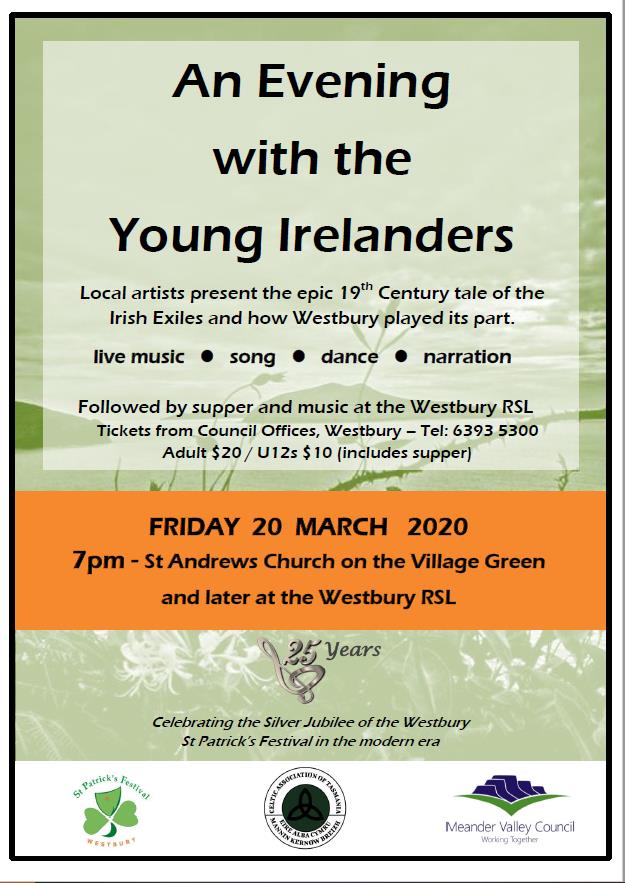 They waited again in the woods while Barrett went over to George Town to collect Dease (who'd arranged the boat). They waited three hours. Expected the police boat. Two boatmen had gotten drunk in George Town. Also on the boat was Dan Burke from Westbury who'd booked on the steamer to accompany 'Fr. McNamara' to Melbourne. He left the steamer at the Heads and came back on the pilot boat.
Terrible storm as they pulled back up the river. Twice on the reefs. Reached the Barretts' at 1am. Changed boats again. Storm raged and roared furiously, driven ashore several times. Rain in torrents. Pitch black night. 16 miles from Launceston a dreadful squall drove them violently ashore. Boatmen refused to go further. Drenched to the bone, all slept six hours in pouring rain.
Arrived Launceston in broad daylight. Dangerous. Mitchel was put ashore a mile from town and walked with Dan Burke to the Catholic chapel, house of Fr. Butler. They passed unchallenged through the streets, arriving at the church (still catholic church Margaret St.) where Mitchel was hidden in the bell tower.
Police were suspicious – north too dangerous. Arrangements were made to get Mitchel to Hobart on the night mail, as Rev. Mr. Blake.
Fr. Butler rode with Mitchel out of town to catch the coach at Frankland village. There was a turnpike gate. "Test your disguise here", Fr. Butler said. "clergy pass free, otherwise 3d." He got through free.
In the coach Mitchel bade Fr. Butler goodbye and sat down. Opposite him was the ex-Attorney General for the colony – who had met him. Would his disguise be effective?
Under his clerical clothes his hand was on his pistol. Connellan was on the coach too. The coach stopped at Greenponds, police were everywhere on 'special duty'. No one recognised him. Mitchel left the coach at Bridgewater. The ex Attorney General said to Connellan, "Your reverend friend does not carry any luggage."
Mitchel then caught the night coach to Hobart. Six miles out O'Doherty boarded the coach, and did not recognise Mitchel. Mitchel got out before the city and walked the dark streets to Collins St. – Connellan's house. Nicaragua opened the door, suspicious, fearing a detective. Mitchel walked into the hall, shut the door, went into the parlour where there were lights on, took off his big hat, looked at Nicaragua and laughed. It was the first time they'd met since they'd changed horses and coats near Bothwell.
Mitchel was taken that night to Mr. Maning's house (Maning Ave now, Sandy Bay), where he was hidden for a week waiting for the boat Emma to leave Hobart. Nicaragua arranged for Mitchel's wife and children, and himself, to sail on the same boat.
The night the boat was leaving Maning was due at the Government House ball. He rode to the ball, danced, made himself noticed, then left, rode 3 miles back, collected Mitchel, rowed out to meet Emma four miles down the river, put Michel on board in the dark, mid river, rowed back, galloped back to Gov. House and wasn't missed.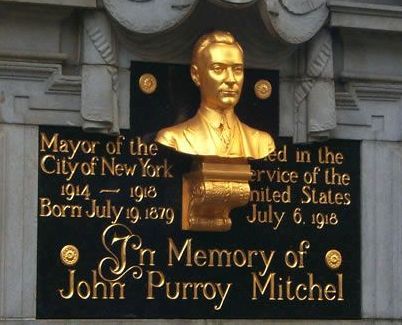 Mitchel was on his way to U.S.A.
Mitchel was greeted as a hero there (as they all were). Counties in Iowa are named after Michel, O'Brien, Emmett and Davis. There are statues in the streets in Ireland and America to these men.
In the Civil War in America Mitchel and Meagher were on opposite sides. Mitchel lost 2 of his sons (killed) and a third lost an arm in battles where Meagher was the leader of the opposite side.
Mitchel was jailed in the US also after the war. Released by the IRB, he then went to Paris to act as an agent for Fenian insurrection. He was elected to represent Tipperary in 1875. Disraeli refused to allow it on the grounds that Mitchel was a felon (escaped from exile in VDL). He was again elected but died before it could be again refused. He was 59. His grandson John Purroy Mitchel was Mayor of New York during the 1st World War.
…….
In 1995 Westbury's St. Patrick's festival was launched. Thousands of people, and 120 mobile homes, poured into our village for the three days of the festival. All events were booked out in advance.
Westbury's St. Patrick's Festival has become one of the major summer festivals in Tasmania and gave the profile of the town of Westbury an important boost. Within 2 years it won Meander Valley Community Event of the Year. The festival celebrates its 25th anniversary on Saturday 21 March 2020.
The area to Westbury's east was once named Pensioners Bush. It was settled by Irish soldier settlers unable to return home because of the famine. They were granted 5 acres, a house, a well, a cow and a pear tree. The area still bears street names, Five Acre Row, Veterans Row, Pensioners Row… There are a couple of the old cottages left, some wells, the last pear tree, thankfully no cows.
By the 1850s, Westbury was mostly Irish and mostly free settlers. At this time Westbury was central to the story of the Irish Exiles in Van Diemen's Land, that will one day be told as a blockbuster movie or as an exciting TV series.
The post John Mitchel's 1853 escape from Van Diemen's Land appeared first on Tasmanian Times.
Source: Tasmanian Times https://tasmaniantimes.com/2020/03/john-mitchels-1853-escape-van-diemens-land/#utm_source=rss&utm_medium=rss&utm_campaign=john-mitchels-1853-escape-van-diemens-land