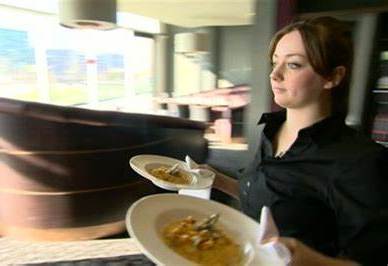 Media release – Rebecca White MP, Labor Leader, 21 April 2020
Jobs Figures Intensify Need to Protect all Workers
The latest jobs figures reinforce the need for State government action to support Tasmanians who have lost their jobs as a result of COVID-19.
Labor Leader Rebecca White said Tasmania recorded the biggest job losses of any state or territory, shedding 7.3 per cent of all jobs in the three weeks between 14 March and 4 April.
"Not only that, but wages paid in Tasmania fell by 7.5 per cent over the same period, compared with the national average of 6.7 per cent," Ms White said.
"The state's job losses were highest among those aged over 70, at around 20 per cent, followed by the 20 to 29 demographic at 8.3 per cent and under 20s at 7.3 per cent.
"These figures appear to be a stark consequence of excluding casuals who've been with their employer for under 12 months from the JobKeeper Payment.
"Labor has expressed concerns for weeks now that too many Tasmanians are falling through the cracks as a result of the Federal government's lack of support.
"We've heard from casual student workers who have lost their employment but are not eligible for JobKeeper or JobSeeker payments, meaning they can't pay their rent or bills and face ongoing uncertainty.
"As well as students, other casuals, local government workers and visa holders are among thousands of Tasmanian workers who have been overlooked by the Federal government.
"Today's figures demonstrate that this must be rectified so that no worker is left behind in what is an already difficult and stressful time.
"I again call on the Prime Minister to vary eligibility for the JobKeeper program, which can be done with the stroke of a pen, and extend the safety net to groups that have been excluded.
"We must support all our workers and if the Prime Minister fails to do so, I again urge Peter Gutwein to step up and fill this gap to support all Tasmanians during this difficult time."
Source: Tasmanian Times https://tasmaniantimes.com/2020/04/jobs-figures-intensify-need-to-protect-all-workers/#utm_source=rss&utm_medium=rss&utm_campaign=jobs-figures-intensify-need-to-protect-all-workers